Homeschool Laws—Are They Different in Every State?
Deciding whether you should homeschool your child can be difficult, but it's a popular choice now more than ever—partly due to COVID-19, but also for various health and religious reasons, bullying prevention, and similar.
Every state has different homeschool laws. If you intend to homeschool your child, you must familiarize yourself with your state's homeschooling regulations. Read our guide to learn more about these laws and get valuable info on numerous homeschooling requirements.
and learn how to write a notice of intent to homeschool—a document that's necessary to get started in homeschooling!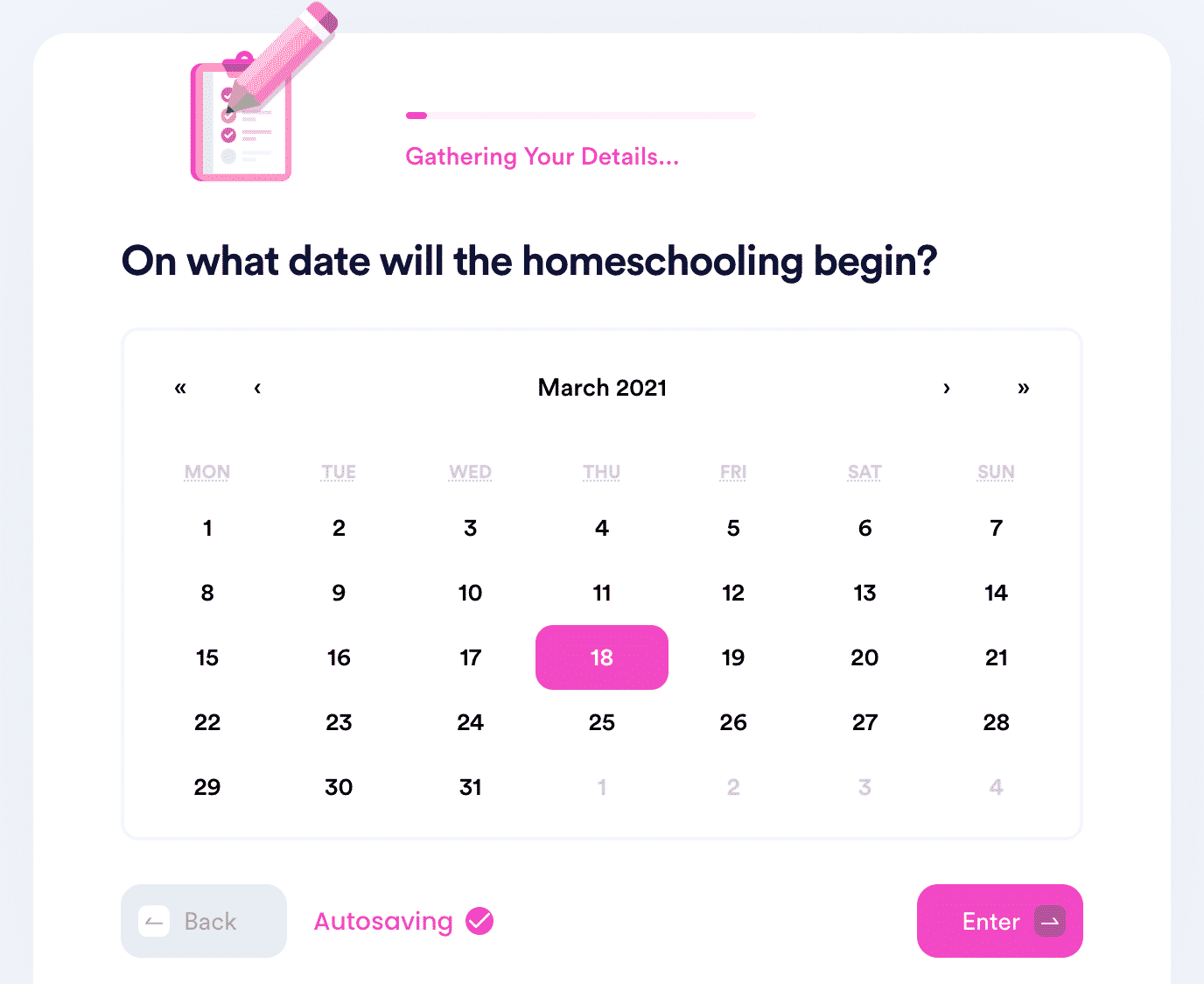 In How Many States Is It Legal To Homeschool Your Child?
Homeschooling has been legal in all fifty states of America since 1993, and it's been rising in popularity since then. While the concept of homeschooling was frowned upon in the past, that has changed significantly. Homeschooled students today have the same opportunities as those who were enrolled in public or private schools.
Homeschool laws change constantly and are becoming more lenient and encouraging with time. While some states allow you to take your child out of school to homeschool without any requirements, many have strict rules regarding the most important homeschooling aspects, such as:
If you want to become a homeschool parent, you should be aware of those rules to ensure your homeschooled kid receives a good education.
You can learn all about your state's homeschooling laws by referring to the table below:
Homeschool Requirements Questions and Answers
Here are the most important questions you should know the answer to before you can start homeschooling:
Question About Homeschooling
Answer
What is my home school district?
A school district is a public school administrative unit that is usually responsible for schools in multiple towns within its state. There are many online tools (such as Great Schools), that can tell you your school district right away
Can someone else homeschool my child?
Some states allow parents to teach, while others require them to either have an appropriate certificate or hire a homeschool teacher
Is homeschooling expensive?
Many factors influence the price of homeschooling, namely:

Curriculum
Teaching material
Teacher's hourly fee
Field trips
Extracurricular activities

While homeschooling can be more expensive than a public school, it doesn't have to break the bank. You can decrease your expenses significantly by choosing to teach your kids on your own and avoiding teacher's fees

Is it possible to start homeschooling in the middle of the year?
Yes. you're allowed to begin homeschooling any time during the school year
Do you need to keep records of homeschooling?
A requirement that is slowly gaining in popularity is keeping a mandatory homeschool portfolio. It should illustrate what your kid has learned, what learning resources you used, how much your child has progressed, and similar. In some states, portfolios need to be kept and submitted for revision by third-party inspections (especially for students who wish to go to college)
What is a letter of intent to homeschool, and is it necessary?
Most parents or guardians have to submit a letter—also known as notice—of intent to homeschool their children to the designated school district. The letter should list the details about:

Student
Subjects
Curriculum

Even if a notice of intent isn't necessary in your state, it's better to be safe than sorry and send one anyway
DoNotPay Offers the Best Way To Deal With Letters of Intent To Homeschool
Writing a letter of intent to homeschool is a daunting task for most parents since they aren't sure about what to write, which type of language to use, or how to format the letter. That's why DoNotPay came up with a perfect solution for every person that wants to start homeschooling their child but isn't sure how to inform the school district.
If you need help writing this document, you can use our Notice of Intent To Homeschool product and draft a perfect notice in minutes, and here's how:
Open the Notice of Intent To Homeschool feature
Give us information on the student's school district
Tell us about yourself and the student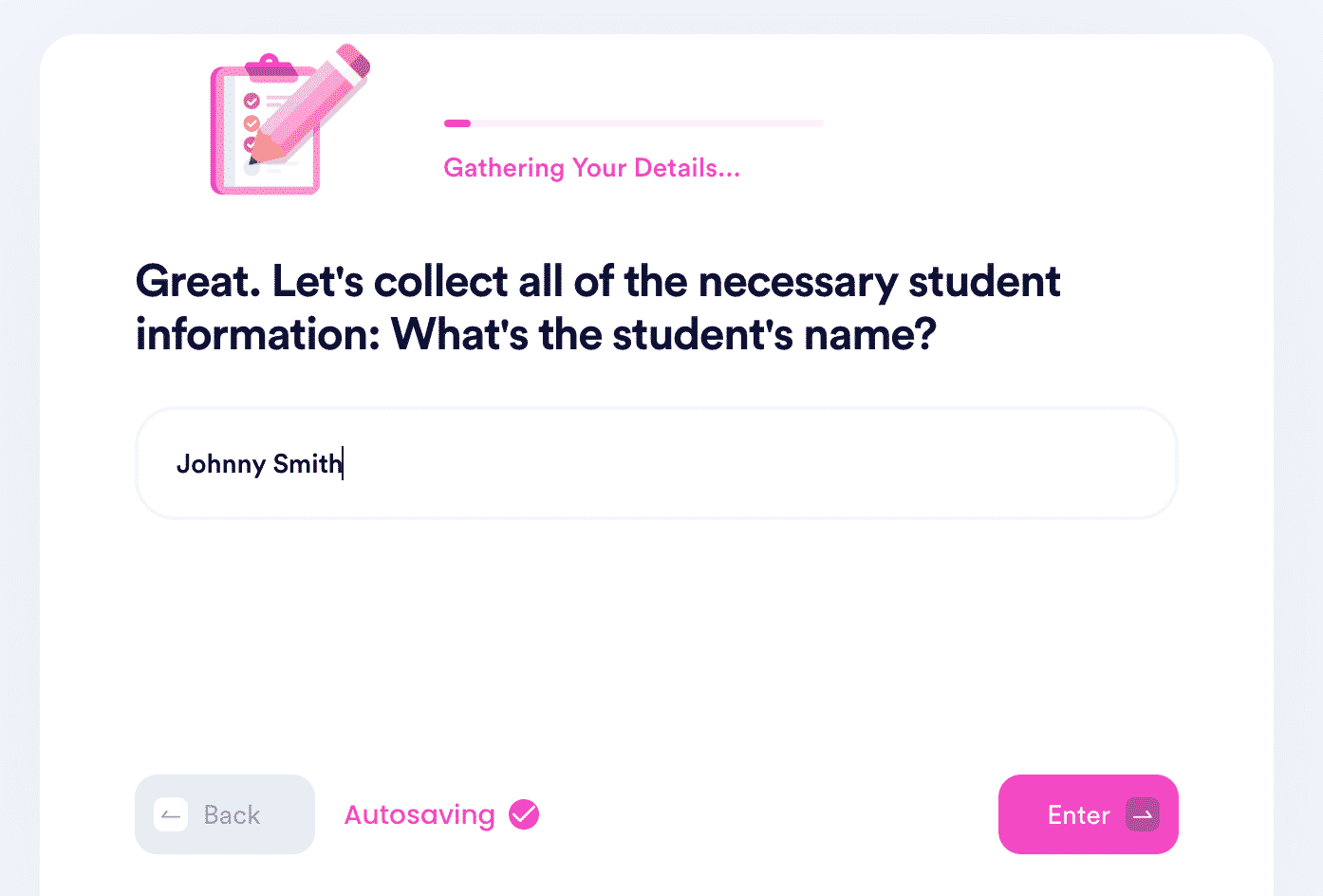 Shortly after you complete these steps, we will generate a letter according to the info you provided. It's up to you to decide whether you want us to send the letter to you or the school district in question. If necessary, we can even help you get the document notarized hassle-free by connecting you with a remote notary via a video call.
DoNotPay's Notice of Intent To Homeschool Guides By State
For further information on notices of intent to homeschool in specific states, consult the guides from the table below:
DoNotPay's Features Are Here To Make Your Life Easier
To simplify confusing bureaucratic procedures, we developed a number of features you may find super useful. Sign up for our app and let us assist you in:
DoNotPay Doesn't Stop There!
Assisting you with bureaucratic tasks is only a fragment of what DoNotPay can do—we have a lot more nifty features to offer! We can show you how to:
Struggling to draw up a financial aid appeal letter, an HR complaint, or a child travel consent form? DoNotPay is here to do it in minutes!