Remote Online Notarization in a Nutshell
The popularity of online notaries has significantly increased during the COVID-19 pandemic since most people are reluctant to leave their homes. While other notary services require numerous daunting steps, this option is quick, simple, and convenient.
If you want to get a notary's signature through the remote online notarization procedure, our guide has got you covered! We will show you the perks of this method and reveal how you can create and notarize your affidavits, translations, and contracts in no time!
How Does Remote Online Notarization Work?
A remote notary performs notarial acts online, using audio and video technology. Here's how the entire procedure looks like:
The signer creates an account on the particular online notarization platform

They upload the document they want to have notarized in the electronic form

Once the online notary processes the document, they send a notice to the signer

The signer goes to the website and joins a virtual meeting with the notary

The notary verifies the identity of the signer by asking specific questions and checking identification documents

After confirming the identity, the official notarizes the document by putting a digital seal and signature on it

Once the procedure is over, the notary creates a journal entry with the recording of the appointment and returns the notarized document to the signer
Which States Approve Remote Online Notarization?
Each U.S. state proposes specific rules regarding remote online notarization. While some approved this option a while ago, the others adopted it temporarily due to COVID-19.
The states allowing online notarization during the pandemic are:
Alaska

Arizona

Colorado

Hawaii

Florida

Idaho

Iowa

Indiana

Kentucky

Louisiana

Maryland

Michigan

Minnesota

Montana

Missouri

Nebraska

Nevada

North Dakota

Oklahoma

Ohio

Pennsylvania

Texas

Tennessee

Utah

Vermont

Virginia

Wisconsin

Washington

Wyoming
Most other states are still considering this option. The best way to remain well-informed is to check if there are any updates about the specific state.
What Are the Benefits of Remote Notarization?
Remote notarization services bring many perks, some of which are listed in the following table:
| | |
| --- | --- |
| Benefits | Explanation |
| Availability | Unlike regular notaries who have specific working hours, most online notarization platforms provide a 24/7 service |
| Flexibility | You don't need to visit notary offices during working hours. Online notarization allows you to avoid physical contact and schedule a virtual appointment anytime. You can reach online notaries regardless of your location, using your laptop, smartphone, or tablet |
| Speed | While standard procedures take more than a day, online services enable you to have your signature validated within 24 hours |
| Paper reduction | By using online notary services, you contribute to the preservation of the environment since this is a 100% paper-free option |
Get Your Documents Notarized in the Blink of an Eye With DoNotPay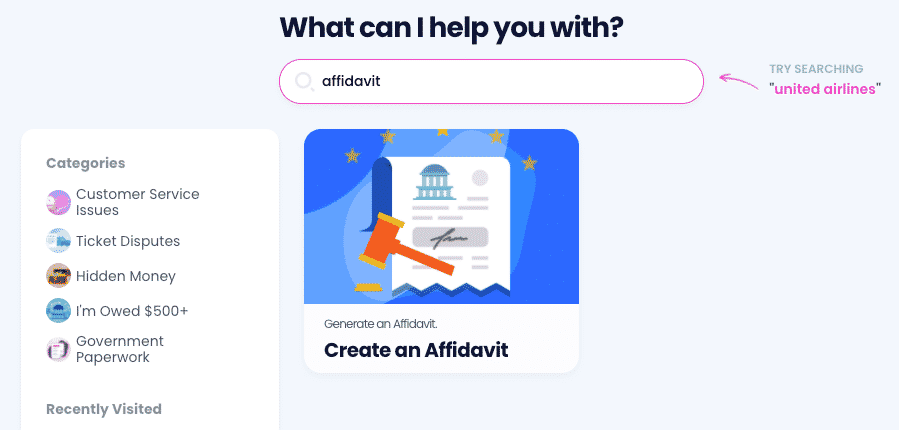 Online notaries are the most suitable option, but searching for one on the internet can be time-consuming. DoNotPay is a user-friendly app that allows you to schedule a virtual meeting with a notary in a few simple steps!
The notary will verify your identity during the appointment and notarize your signature digitally. All we need is a digital copy of your document, and we will take care of the rest!
Here's how to set an appointment using our service:
in your web browser

Navigate to the

Notarize Any Document

section

Attach the desired document

Input your email address

Pick a convenient date and time for your meeting once you receive an email with a link to our timetable
Our service is available all the time, and you can use it in any state!
Not only do we help you validate your signatures, but we also inform you about numerous notary-related issues. Check out the notarization procedures in:
Learn about faxing notarized documents, finding a notary near you, notarizing documents for your family members, and much more!
Not Sure How To Draw Up Your Document? Let DoNotPay Do It for You
Once you sign up for DoNotPay, you can access many other handy services. One of them is our Standardized Legal Documents tool that enables you to customize legal templates and create contracts fast! You get a double perk—once you make a perfect draft, you can schedule the notarization appointment in the same app!
To make the desired legal document, follow these instructions:
in your web browser

Pick the desired modifiable template

Enter a few essential details regarding the contents of the document
You can use this short procedure to generate:
Estoppel Certificates

Non-Compete Agreements

LLC Operating Rules Documents

Quitclaim Deeds

General Affidavits

Parenting Plans (Child Custody)

Residential Lease Agreements

Promissory Notes

Non-Disclosure Agreements

Independent Contractor Agreements

Bill of Sale Documents

General Business Contracts

Intents To Purchase Real Estate

Prenuptial Agreements

Child Care Authorization Forms
Discovering DoNotPay Will Make Your Day
If you feel overwhelmed by tons of paperwork flooding every area of your life, you can finally breathe out and let go of that stress. DoNotPay is the world's first robot lawyer that handles your bureaucratic chores for you.
Some of the benefits that come with our service include:
Why Get a Lawyer When You Have DoNotPay?
Our agenda has one major goal—provide easy legal access to anyone who needs it. Every new feature we come up with relies on AI technology that simplifies bureaucratic procedures and saves you time and money.
If you're wondering how to navigate tasks like contacting imprisoned friends and family members or reducing your property taxes, DoNotPay has the answers. Our service cuts through the red tape even if you need to deal with stalking and harassment, claim forgotten assets the proper way, or secure compensation for crime victims.