DoNotPay Breaks Down Homeschooling in Oregon for You
If you plan on homeschooling your child, it's important to know all the necessary laws and requirements. They are different in every state, which makes it difficult for some to find out exactly how many hours they need to teach, who can teach their child, or when they can get started.
That's why DoNotPay has prepared a guide to help you get the gist of homeschooling in Oregon. We will also draw up a letter of intent to homeschool your child so that you can start homeschooling in no time.
Oregon Homeschool Laws
Oregon is one of the easiest states to homeschool in as there are only a few requirements you need to meet, including:
Testing your children
Addressing any disabilities
Sending a letter of intent to homeschool
Testing Your Children
According to Oregon laws, your child must be tested at the end of grades 3, 5, 8, and 10. The tests must be approved by the State Board of Education and can be completed earlier if necessary. Testing needs to be administered by a qualified person who has:
A teaching license from Oregon Teacher Standards and Practices Commission
Been licensed by the Oregon Board of Psychologist Examiners
Met the publishers' qualifications and purchased one of the approved tests
Graduated from a course in which test administration and interpretation was an objective
Been previously qualified as an Oregon homeschool tester
Administered at least one of the approved tests
Addressing Any Disabilities
In case your student has a disability, you must evaluate them so that they can make satisfactory educational progress.
Sending a Letter of Intent To Homeschool
You must notify your local Education Service District (ESD) of your wish to homeschool your child within ten days after you've withdrawn them from public school. To inform ESD, you must submit a letter of intent to homeschool. It needs to contain the information regarding your homeschooled children, school district, homeschool plan, and other important homeschooling details.
To prepare this crucial document, you can:
Hire a lawyer—This option can significantly up your homeschooling costs as lawyer fees are high
Write it yourself—Writing the letter of intent on your own is manageable but time-consuming, especially if you haven't done it before
—Our AI-powered app can generate the letter in a snap and even forward it in your stead
Drawing Up a Letter of Intent To Homeschool Is Easy With DoNotPay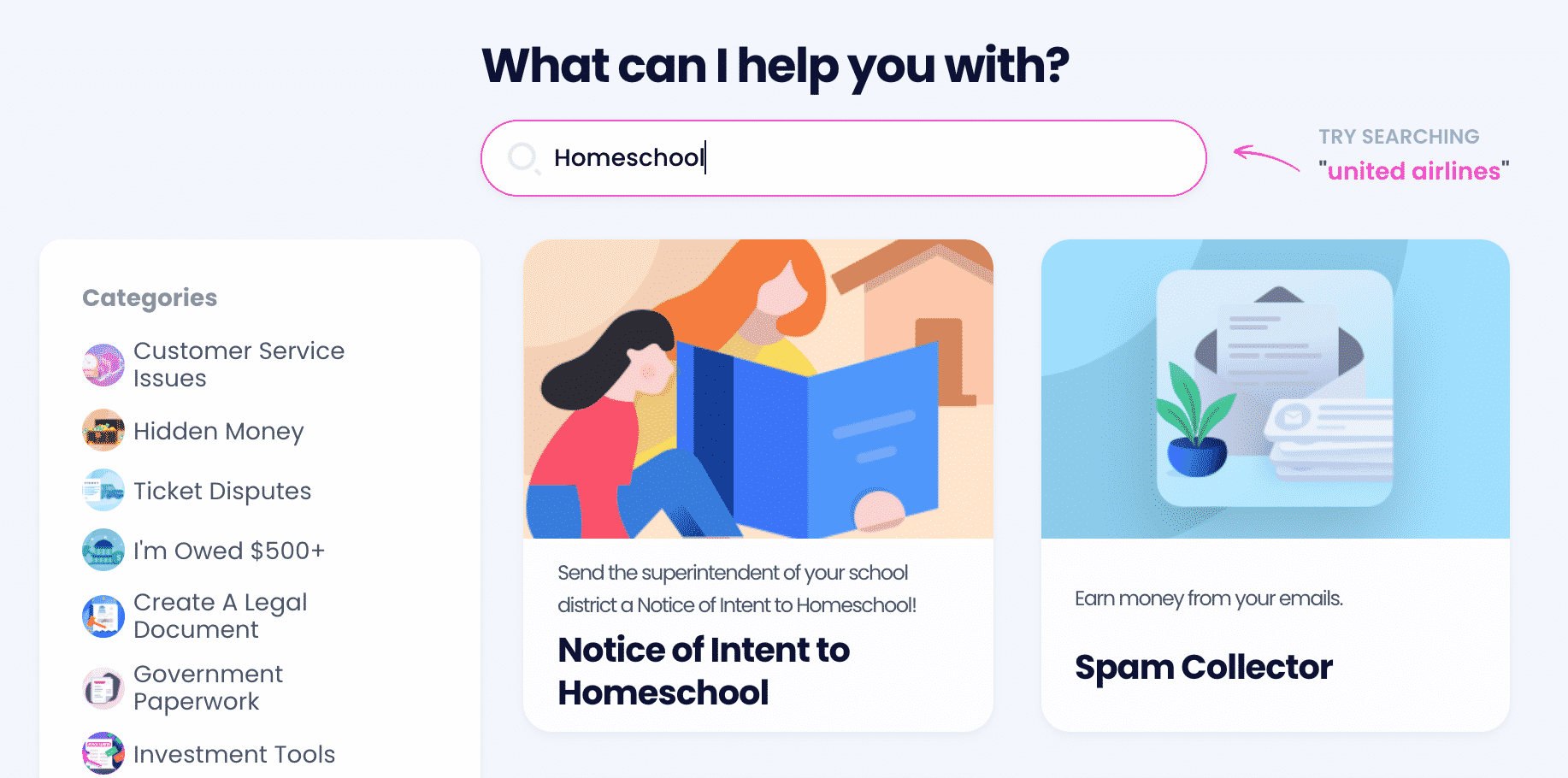 Why waste money on lawyers and time writing the letter of intent to homeschool yourself when you can use DoNotPay's nifty tool? You'll only need to follow a few easy steps:
Locate our Letter of Intent to Homeschool tool
Type in your school district
Give us details about your family and homeschool plan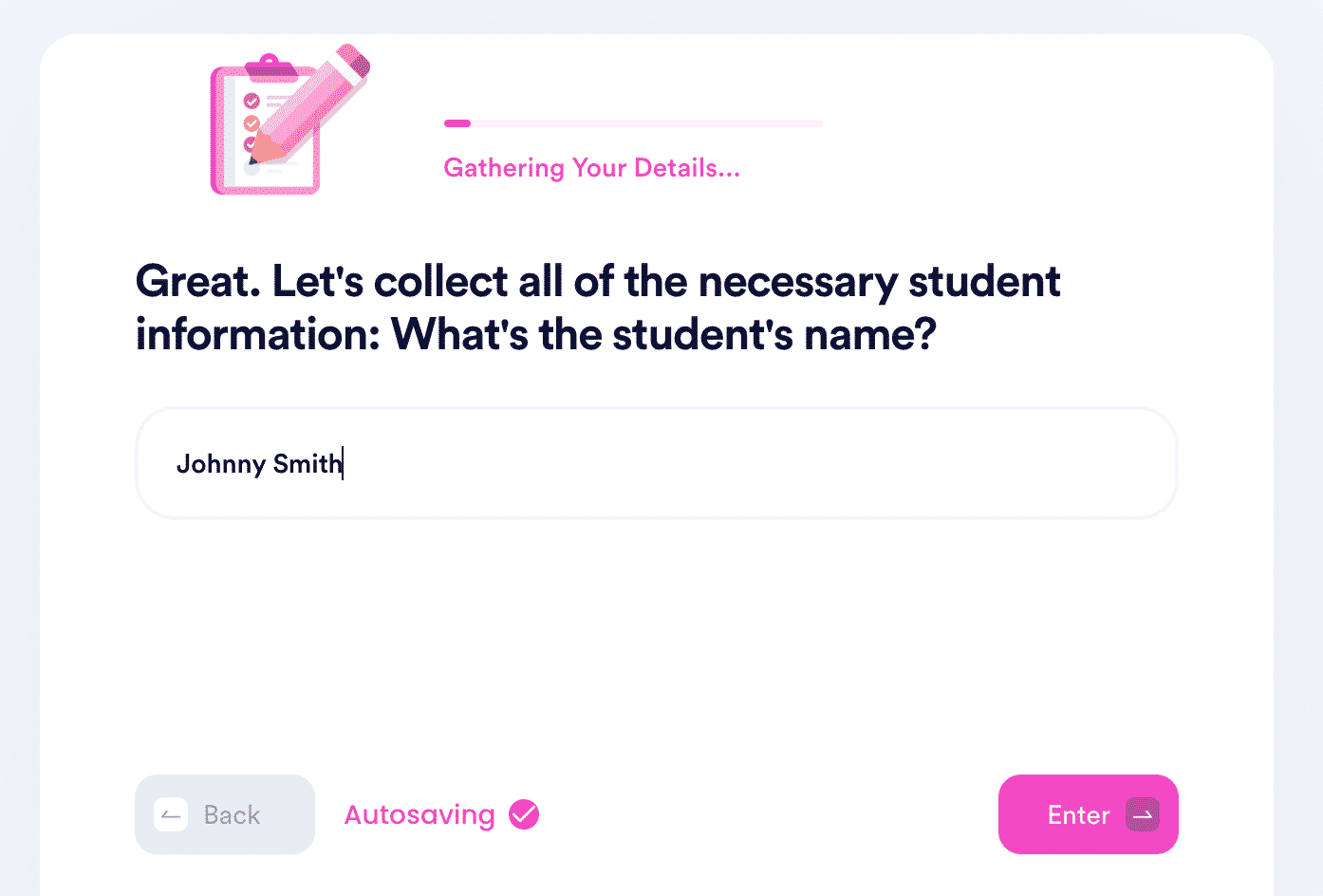 We will prepare the document for you in no time! You can choose whether we send it to you via email in PDF form or forward it in your name to the superintendent.
Where To Get Homeschool Programs in Oregon
In Oregon, teachers are not provided educational materials and homeschool programs by ESD or other institutions. Instead, it's the parents' responsibility to choose a curriculum. If you want to get a curriculum, you can:
Create one—This option is the most flexible one as it allows you to choose the subjects you want to

teach

your child
Buy one online—There are numerous curriculums online at any price range. Before buying one, be sure to check whether it suits your child's needs
Visit the Department of Education's website—The official website offers various instructional materials and resources for homeschooling parents
Ask other homeschooling parents—If you can't decide on a curriculum, ask other parents from homeschooling groups
Go to curriculum sales—Various associations and co-ops organize curriculum sales which you can go to and find a curriculum to your liking
Are There Any Oregon Homeschool Associations?
If you want to join a homeschool association in Oregon, you have two options:
Oregon Home Education Network—This is an inclusive association dedicated to supporting homeschooling families across the Beaver State. They hold various events and have a homeschool resource fair. If you want to join, you can become a member by donating $25 and supporting the volunteers run the organization
Oregon Christian Home Education Association Network (OCEANetwork)—OCEANetwork was founded in 1986 with the goal of guiding homeschool families and protecting their freedom. It also hosts numerous events, conferences, graduation recognitions, and more. This association is run by volunteers, so if you want to join, you can do so by donating $50 for a lifetime membership
Oregon Homeschool Co-ops
Oregon has numerous co-ops and support groups all over the state that you can join if you need more homeschooling opportunities to socialize and learn. They organize field trips, curriculum sales, and various other fun events. We've selected a few you may want to join:
Discover DoNotPay's Solutions to Mundane Tasks
Our product range doesn't end there—we can also help you sue anyone in small claims court, cancel any subscription, start a free trial risk-free with our virtual credit card, get refunds and chargebacks, send anything through online fax, pay your utility bills, demand airline compensation, and deal with your annoying neighbors.
As soon as you sign up, we can also put an end to robocalls, copyright infringement, email and text spam, and stalkers and harassers. Our app's abilities don't stop there either—get perfect passport photos, free raffle tickets, compensation for victims of crime, or insurance or warranty quickly!
There's So Much More We Can Assist You With
Check out how else we can help—DoNotPay can:
Sign up now to take advantage of our nifty products!