The Overview of the PA Child Seatbelt Laws
In the unfortunate event of a car crash, most children who sustain minimal or no injuries are properly secured in child passenger restraint systems. That is why many states have child passenger safety laws, and Pennsylvania is not left behind.
We have prepared this concise guide to the PA child seatbelt laws to help you keep your child safe and avoid the penalties for violations.
What Are the Child Seatbelt Laws in Pennsylvania?
In Pennsylvania, the height, weight, and age of the child determine the appropriate car restraint system. You can also find exceptions where children do not fit the height or weight requirements of their age.
Here is a summary of the PA child seatbelt laws based on age:
Under two years—Children under two years should be restrained in rear-facing car seats. You can use the restraint device after these two years until the child outgrows it based on the manufacturer's recommendations
Under four years—Any child under four years of age should be properly secured in federally approved child passenger restraint systems
Between four and eight years—Children between four and eight should be restrained in properly adjusted child booster seats
Between eight and eighteen years—At this age, children must be secured with a properly adjusted regular safety seatbelt, regardless of where they are sitting in the vehicle
In all cases above, the PA rules and regulations do not restrict a child to the rear seats of a vehicle. Still, besides the Pennsylvania child seatbelt laws, you should follow these guidelines by the National Highway Traffic Safety Administration (NHTSA) and the American Academy of Pediatrics (AAP):
Keep the child in rear-facing car restraint systems even beyond two years if they haven't outgrown the height and weight specifications set by the manufacturer
Secure your child in the back seat of the car at least until they're 12 or 13
Follow the car seat manufacturer's recommendations at all times
What Is the Cost of a Child Seatbelt Ticket in Pennsylvania?
In Pennsylvania, it is the driver's responsibility to ensure compliance with the PA child seatbelt laws, and non-compliance may result in a seatbelt ticket. If you violate the child restraint system rules for children below eight, you may have to pay a fine of $75 if pulled over. Violating the seatbelt rules for children between eight and 18 years will result in a fine of $10.
Your ticket can also be dismissed by the judge if you provide evidence of purchasing a child passenger restraint system after getting the ticket. You should submit the proof—such as a receipt—before or during your court appearance. Transfer of ownership for second-hand car seats is acceptable as well. You can mail the proof of purchase to the appropriate court officer.
How Does a Seatbelt Ticket Affect Your Insurance in Pennsylvania?
The Pennsylvania law does not permit insurance providers to charge seatbelt ticket holders a higher insurance premium for this conviction.
In some states, though, it is a moving violation, and you may get demerit points that can affect your insurance policy premiums.
Below are our simplified guides that explain children seatbelt laws in different states:
How To Dispute a Child Seatbelt Ticket
If you are issued with a child seatbelt ticket, you can avoid going to court or paying the fines by disputing the ticket. Based on the PA child seatbelt laws, you can argue using the allowed exceptions, such as:
Medical reasons
The size of the child
You may also argue on the grounds of reasonable doubt if the officer did not confirm that you had secured the child properly. This means that you are pleading "not guilty" and that the ticket was a mistake. Pay attention to the ticket's due date to avoid further consequences.
If you are unsure of how to make a good argument, can help you get your seatbelt ticket dismissed in a few clicks on your phone.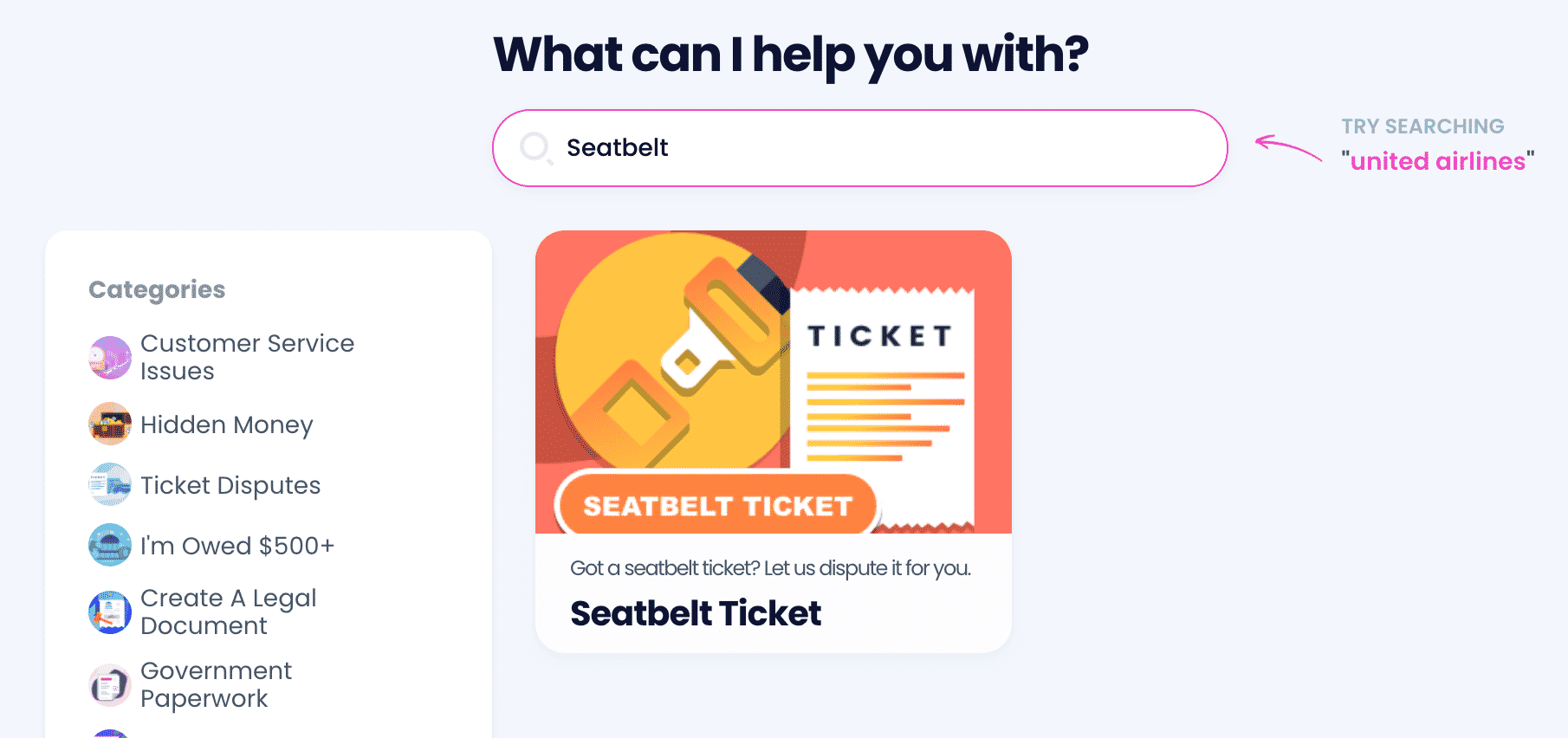 Use DoNotPay's Proven Method of Appealing Seatbelt Tickets
Why appear in court when you can appeal the seatbelt ticket using your phone? A successful appeal will also save you from paying those high fines. You don't need to worry about making the right argument—we will handle that for you. All you need to do is:
Locate the Seatbelt Ticket feature
Tell us more about what happened
Upload the photo of your ticket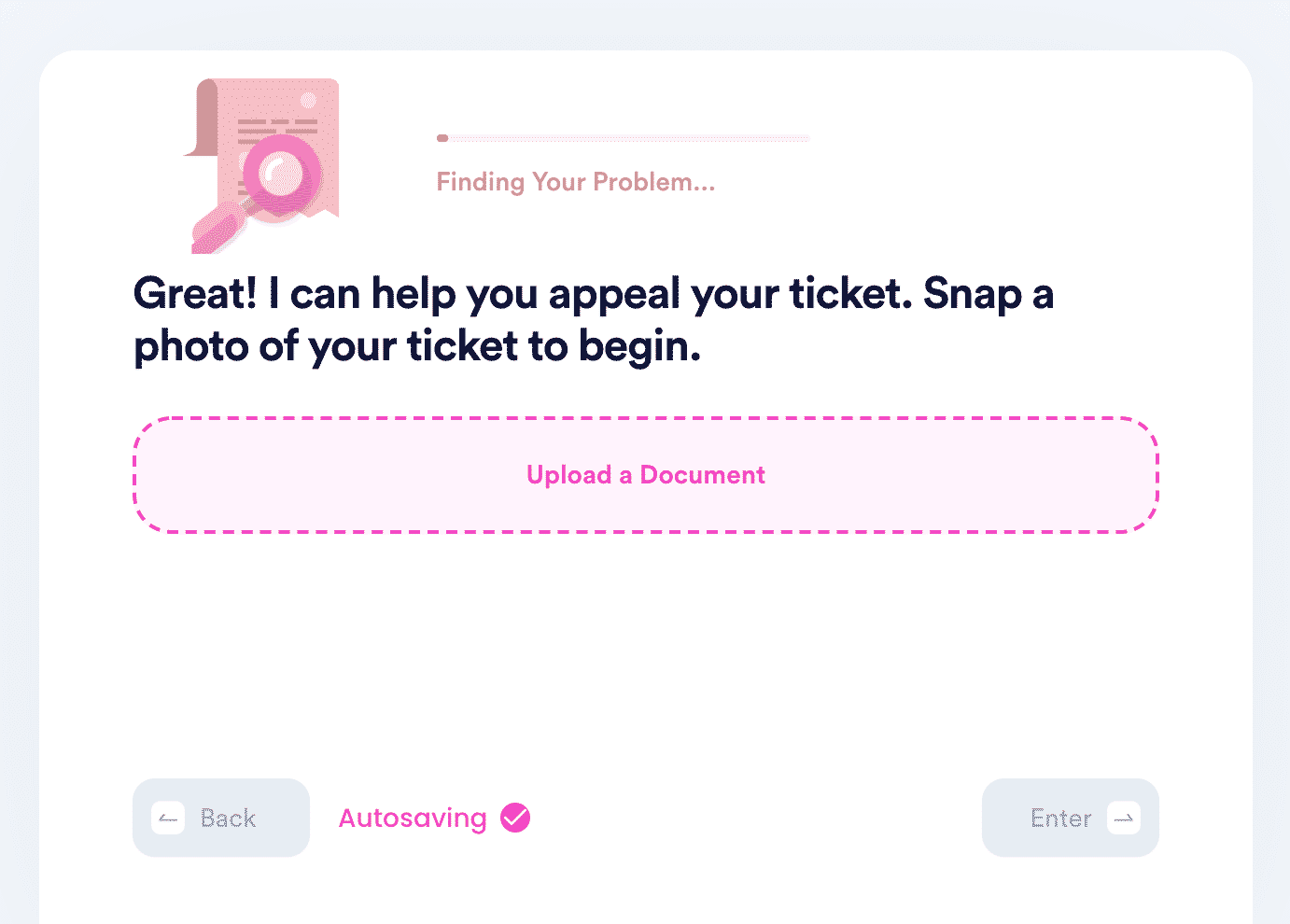 After you hit Submit, we will generate a personalized appeal letter and send it to the authorities for you. We also have the best guides to help you understand different seatbelt-related topics—for instance, seatbelt policies for a commercial vehicle.
If you are curious about the general seatbelt laws in other states, check out our detailed guides below:
Our App Offers Assistance in More Ways Than One
As a multifaceted app, DoNotPay creates solutions to numerous problems. Check out the table below and get to know a fragment of what our app can do:
Use DoNotPay To Streamline Different Tasks
Tick the items off your to-do list faster by signing up for DoNotPay. In record time, you'll be able to request a refund, cancel a subscription, and get a free trial.
If talking on the phone is your worst nightmare, don't worry—you can use our app to schedule a meeting with an online notary, reach customer service with ease, and make a DMV appointment.
Feel free to also rely on our app when you want to prep for government tests, file FOIA requests, or connect with loved ones in prison.