Introducing the MN Child Seatbelt Laws
Minnesota has strict seatbelt laws that demand all motor vehicle occupants to be buckled up. What about MN child seatbelt laws? What special rules do you need to follow to avoid getting a ticket?
The regulations for keeping children safe during the drive can vary, so DoNotPay brings you the rules for this state in particular. Our guide will decipher:
What child safety restraint systems you should use in Minnesota
Whether the child seatbelt violation will impact your driving record
What to do if you have a valid reason why your child wasn't restrained properly, but you got a ticket anyways
What Are the Child Seatbelt Laws in Minnesota?
According to Minnesota's child seatbelt law, all children younger than eight and shorter than four feet and nine inches need to be in a federally approved child safety seat. If the child doesn't meet both criteria, the police officer can issue a ticket.
Drivers will be fined if the unbelted passenger is younger than 15. Occupants who are 15 or older will get a ticket directly.
While not required by law, it is recommended that children under the age of 13 ride in the back seat.
Seatbelt law enforcement in Minnesota is primary, so the officers can pull you over if they notice that child passengers aren't restrained.
There are some exceptions to the law, which include:
Children transported in an emergency vehicle
Passengers who have a medical condition that doesn't allow them to use a car seat or seatbelt—provided that you have a licensed physician's written note as a proof
Children riding in school buses
In terms of what kind of safety system you should use, the options are the following:
Rear-facing car seat
Front-facing car seat
Booster seat
MN Rear-Facing Safety Seat Laws
Infants and toddlers should be restrained in a rear-facing car seat up until the age of two. It is recommended that a child rides in this type of seat as long as possible.
Parents need to follow the seat manufacturer's weight limits when choosing the restraint system. There are two kinds of rear-facing car seats you can use based on the child's weight:
| Type of Rear-Facing Safety Seat | Child's Weight |
| --- | --- |
| Infant car seats | Up to 22 pounds or 35 pounds—depending on the model |
| Convertible rear-facing car seat | Up to 50 pounds |
MN Front-Facing Safety Seat Laws
Parents should put their children in front-facing safety seats when they overgrow the rear-facing one and don't yet reach the height and weight requirement for a booster seat. This type of restraint is usually appropriate until the child reaches four years of age.
You should refer to the seat's manual to check the weight and height limits.
MN Booster Seat Laws
Minnesota laws state that children need to use a booster seat until they are at least eight years old and four feet and nine inches tall. If the child reaches the height limit before the age of eight, they should still use the seat.
This can be a suitable restraint system until the age of 12 if the child doesn't reach the height limit earlier. You need to secure children with both a lap and shoulder belt when they are in the vehicle.
What Is the Cost of a Child Seatbelt Ticket in Minnesota?
While the fine for breaking the adult seatbelt laws is $25, the cost is higher if you don't make sure that minor passengers are properly buckled up. Not using a restraint system for children will result in a $50 ticket, and you'll need to appear in court.
The amount can be reduced if you purchase a car seat that meets the safety standards within 14 days of the offense and show the receipt as proof.
If you decide not to pay the fine and ignore the court date, the consequences can be unpleasant. The authorities can suspend your license, add late fees on top of your ticket, and even issue a warrant for your arrest.
Do Seatbelt Tickets Go on Your Driving Record?
Not restraining minors is not a moving violation in Minnesota. You don't need to worry about your driving record because this offense doesn't come with demerit points. On that note, you also won't face increased insurance rates.
Can You Overturn a Ticket Under Minnesota Child Seatbelt Law?
Do you have a good argument for driving your child unbelted or out of a car seat? If you do, you can go to court and ask for ticket dismissal.
You will need to provide a valid reason—such as:
A physician's note that your child shouldn't wear a seatbelt or use a car seat
A receipt that you bought the car seat
The explanation that the child's seat malfunctioned during the ride
The explanation that your child unbuckled the seatbelt without you noticing
If possible, support the arguments with a witness's statement.
Whatever your defense is, you need to present your case and ask for a waiver formally and with certainty. Don't have the time or confidence to do it yourself? , and let us handle it.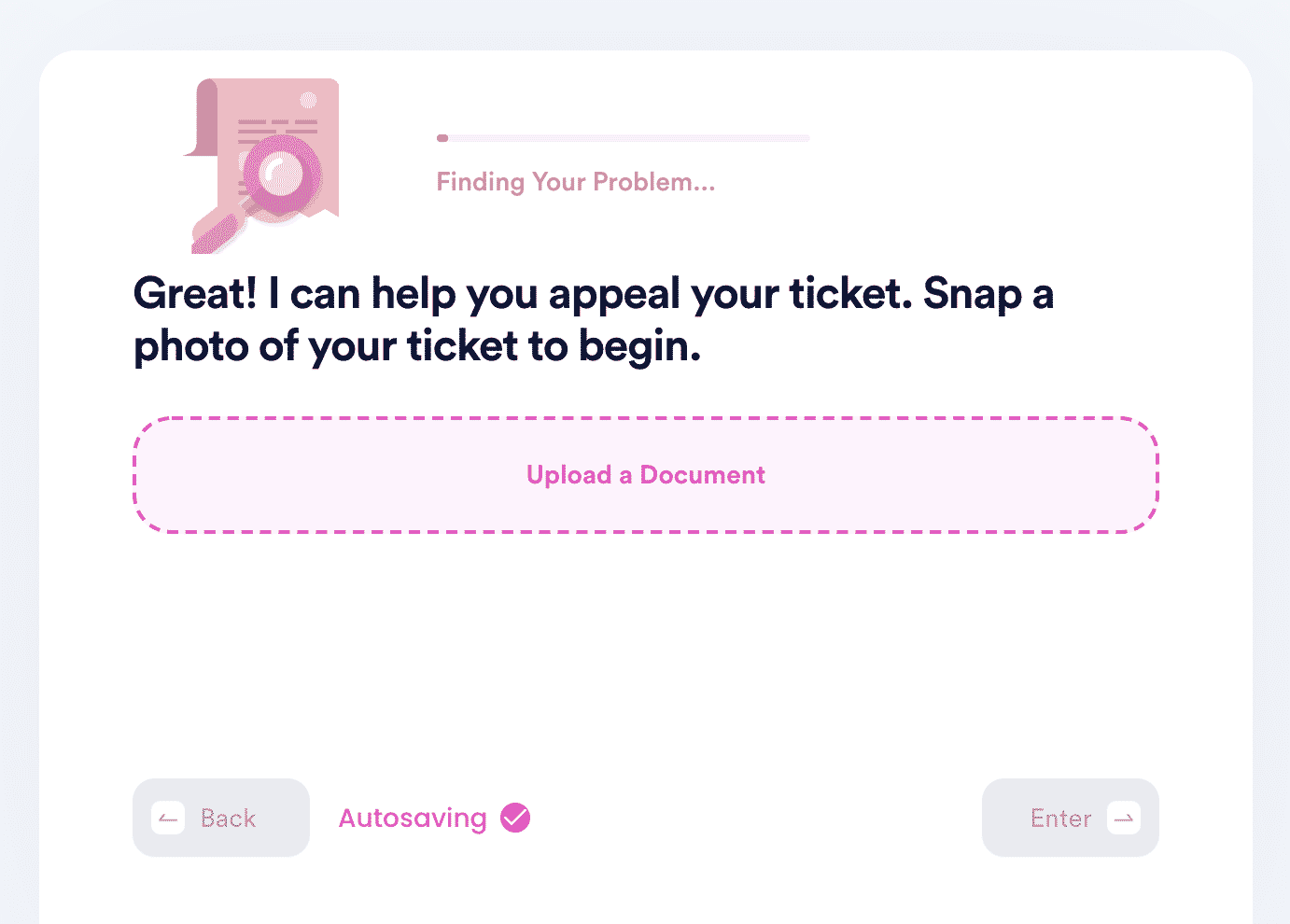 How To Appeal a Ticket With DoNotPay
DoNotPay is a handy app that can generate a personalized ticket appeal in a couple of minutes. You can put it in motion by doing the following:
Opt for the Seatbelt Ticket product
Snap a photo of your ticket
Answer some questions about:

Who got the ticket
What had happened
Which argument you want to use
We'll take the information you provide us with and turn it into a powerful appeal. What's more, we'll even mail it to MN authorities, so you don't have to.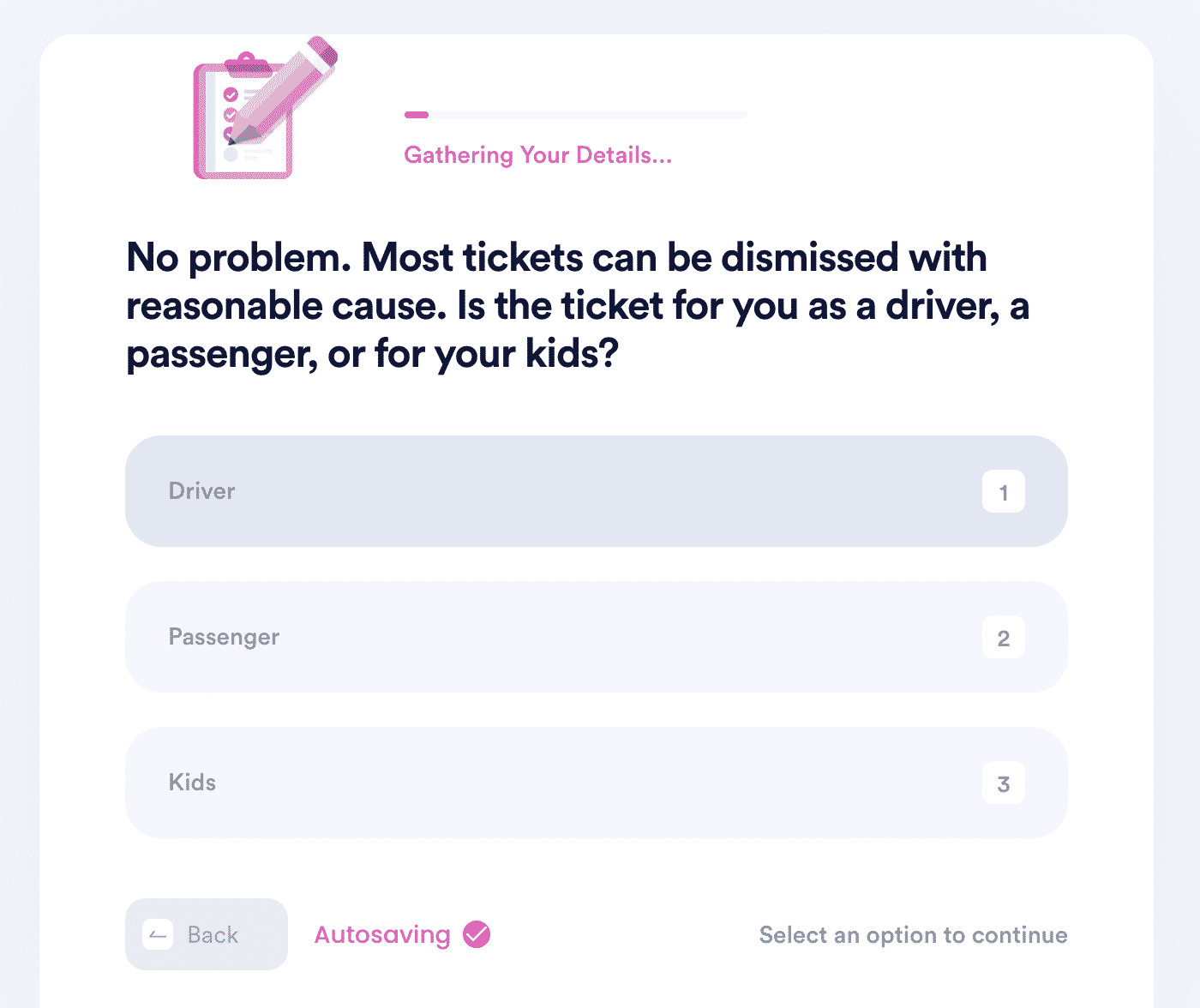 If you are curious about how child seatbelt laws differ by state, check out our guides:
We can also help you learn about general safety belt laws in all the states. Click on the place you're interested in and gather the info in a jiffy:
Our App Offers Assistance in More Ways Than One
As a multifaceted app, DoNotPay creates solutions to numerous problems. Check out the table below and get to know a fragment of what our app can do:
Use DoNotPay To Streamline Different Tasks
Tick the items off your to-do list faster by signing up for DoNotPay. In record time, you'll be able to request a refund, cancel a subscription, and get a free trial.
If talking on the phone is your worst nightmare, don't worry—you can use our app to schedule a meeting with an online notary, reach customer service with ease, and make a DMV appointment.
Feel free to also rely on our app when you want to prep for government tests, file FOIA requests, or connect with loved ones in prison.