DoNotPay Shows You How To Homeschool Preschool
Do you want to homeschool your child who is in kindergarten? Don't know which subjects to teach or how to get started? Look no further because DoNotPay has prepared a guide to give you all the deets you need to homeschool your preschool kid! We'll tell you the most crucial aspects you need to know as a homeschool parent or teacher and help you get ready to homeschool your child!
How To Prepare for Homeschooling Your Preschooler
To provide a proper homeschooling experience to your toddler, you must:
Get familiar with your state's homeschool law
Find out your child's learning style
Get a curriculum
Create a schedule (with the required homeschool hours)
Include extracurricular activities
Getting Familiar With Your State's Homeschool Law
If you want your homeschooling journey to go as smoothly as possible, you must ensure you meet your state's homeschool requirements and comply with its laws. As they're different in every state, we've prepared a table for you to help you get acquainted with them:
Figuring Out Your Child's Learning Style
You should figure out your child's learning preference as early as possible. Understanding how they learn allows them to have a significantly better homeschool experience, and it'll help them take in new information much faster. Your child might be a:
Getting a Curriculum
After you've found out your child's learning style, you should get a curriculum and materials that will suit their preferences. Some of the most popular ones are:
Creating a Schedule
It's important not to overwhelm your preschooler with too many homeschool hours at once. Ideally, you want to teach them up to two hours daily. You can split these two hours into 15 to 20-minute classes or whatever works best for your kid.
Including Extracurricular Activities
Even if it adds to the homeschooling costs, don't forget to take your child out to field trips, sightseeing, museums, community activities, and similar events as socializing them at an early age is crucial. If you don't have any ideas for extracurricular activities, join a homeschool co-op and team up with other families. These support groups usually have planned events together, which can help you and your child meet new people and have fun.
How To Start Homeschooling Your Preschooler
If you're a parent who wants to start homeschooling their preschooler, you will need to file a letter of intent to homeschool. By submitting this form, you will notify the Department of Education or your homeschool district superintendent that your preschooler won't be attending public school. The document needs to contain information regarding your child, the teacher, and the homeschooling plan.
Want to get the letter of intent to homeschool without hiring expensive lawyers to draw it up for you or writing it yourself? and let us do all the work!
DoNotPay Creates a Pitch-Perfect Letter of Intent To Homeschool for You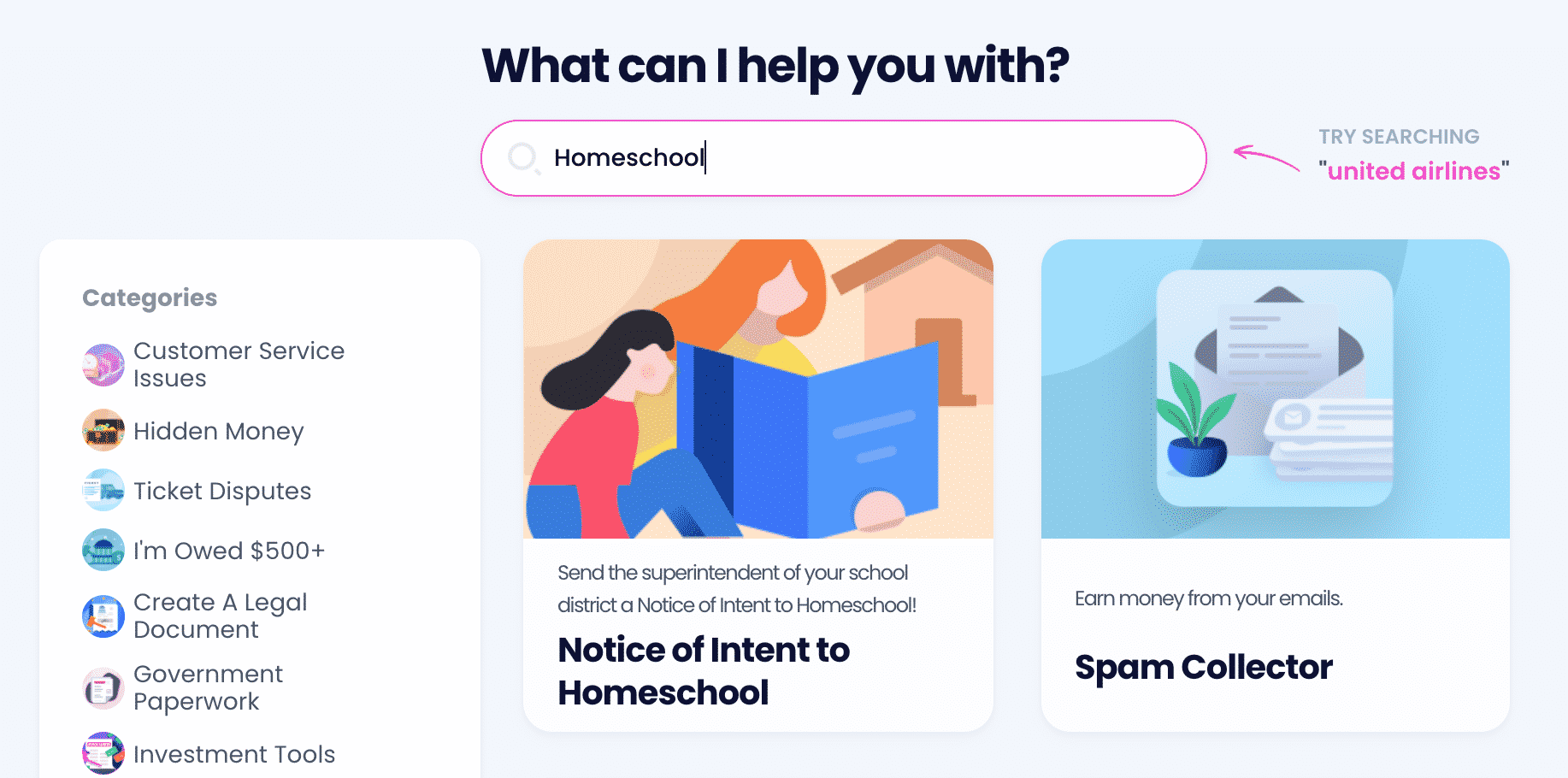 Getting a letter of intent to homeschool has never been easier with DoNotPay's handy tool! If you need this document, follow these simple steps:
Select our Letter of Intent to Homeschool tool
Answer our chatbot's question regarding your child, yourself, and the homeschooling plan you intend to use
Click on Submit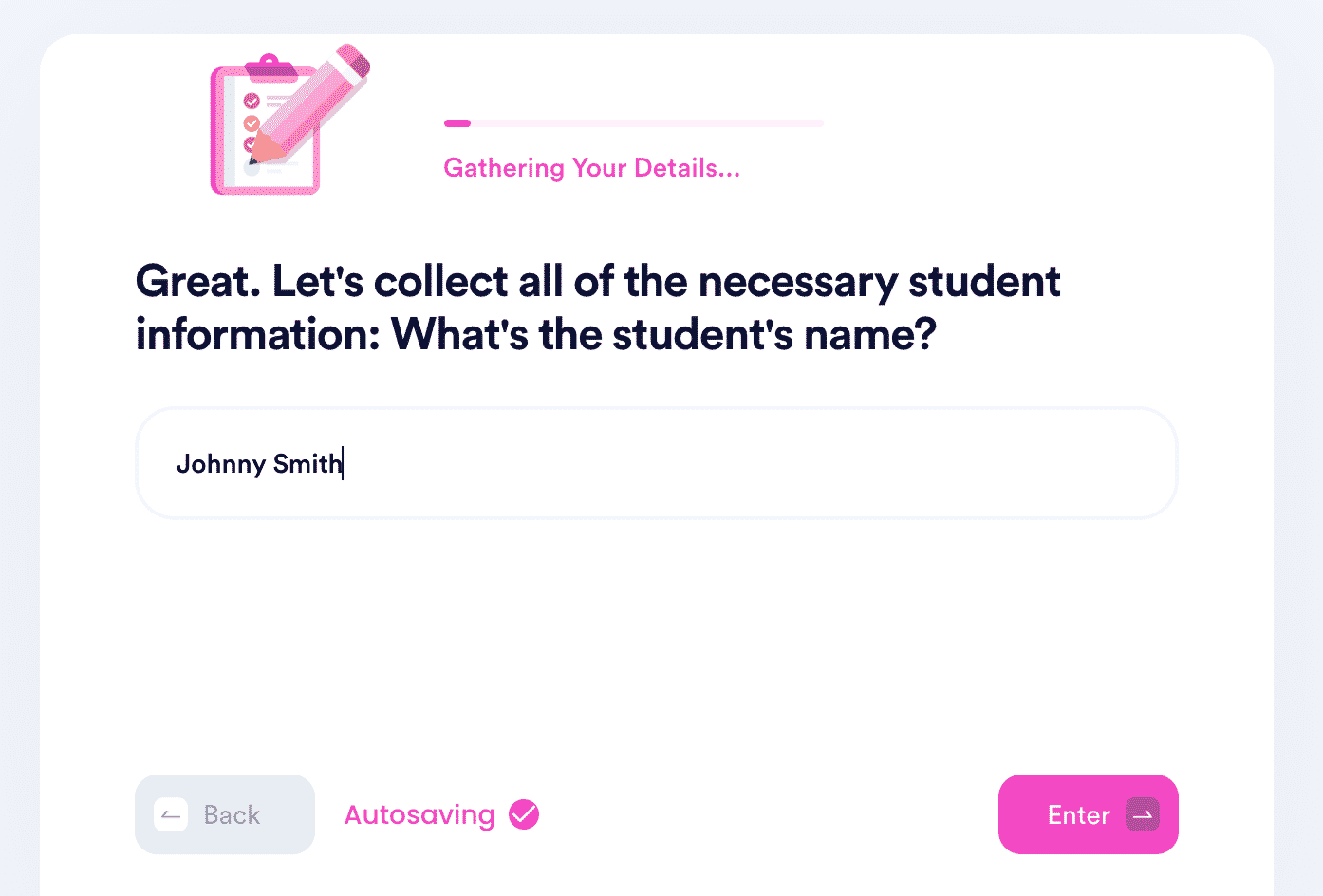 That's it! We'll generate the letter according to the details you give us, and you can then choose whether we send it to you or forward it in your stead.
Need more help with homeschooling? Read DoNotPay's articles, such as:
Discover DoNotPay's Solutions to Mundane Tasks
Our product range doesn't end there—we can also help you sue anyone in small claims court, cancel any subscription, start a free trial risk-free with our virtual credit card, get refunds and chargebacks, send anything through online fax, pay your utility bills, demand airline compensation, and deal with your annoying neighbors.
As soon as you sign up, we can also put an end to robocalls, copyright infringement, email and text spam, and stalkers and harassers. Our app's abilities don't stop there either—get perfect passport photos, free raffle tickets, compensation for victims of crime, or insurance or warranty quickly!
There's So Much More We Can Assist You With
Check out how else we can help—DoNotPay can:
Sign up now to take advantage of our nifty products!