The Female Pedophile—Fend Off the She-Monster With DoNotPay's Alerts
Pedophilia is a psychiatric disorder that causes an adult to have an intense sexual interest in children. There is a preconceived notion of pedophiles being all males, but this only makes it easier for a female pedophile to prey on her victims without raising any suspicion.
There are over 42 million survivors of child sexual abuse living in the U.S., and this figure hardly reflects the largely unreported cases of female pedophilia.
Child safety is sacred to DoNotPay—we have crafted this guide to help you spot and evade female pedophiles. You can also use our Sex Offender Search feature to spot all sex offenders living in your neighborhood. Prioritize your child's safety— to get timely alerts!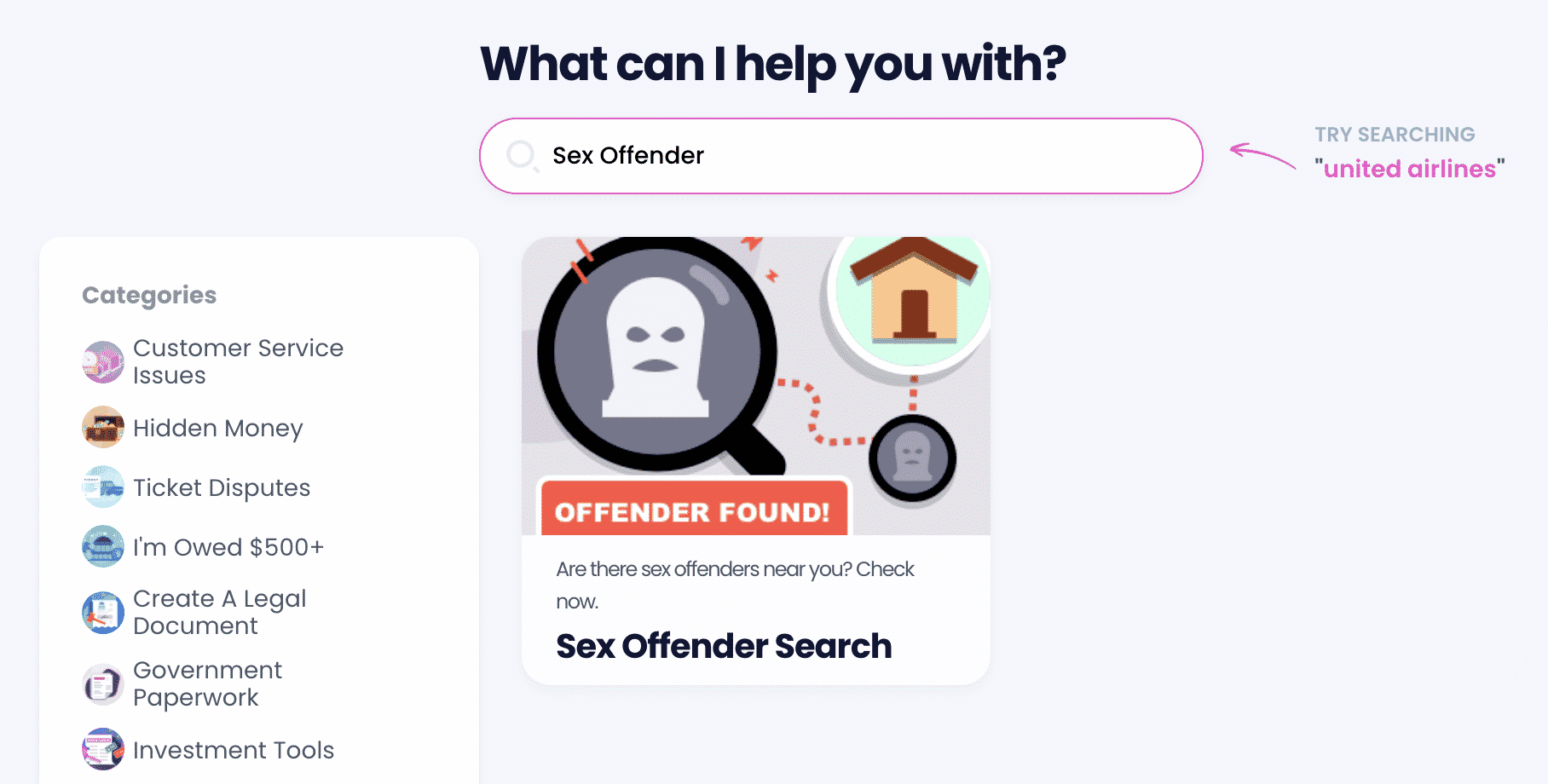 Why Are Female Pedophiles Under-Reported?
If you analyze the list of female sex offenders in the U.S., you will find that most sexual abuse cases fall under the Teacher/Lover category—where the victim is an adolescent male, and the abuser exploits her caretaking or mentoring role for sexual purposes.
Female pedophiles form a small percentage of the known female sex offenders database because their offenses are either undiscovered or under-represented. Their victims—who are mostly boys under the age of 12—fail to recognize the abusive angle of these women's uncomfortable sexual advances.
Many female pedophiles use deprivation, emotional blackmail, or threat to stop their gullible victims from speaking up, and it works.
Profile of a Female Pedophile—A Distorted and Compulsive Mind
The lack of research in cases of female pedophiles makes it hard to identify a common character profile for these women. Many observers have found that female pedophiles are:
Usually shy and unassertive
Highly likely to have an antisocial personality disorder, severe depression, bipolar disorder, or other mental health issues
Often diagnosed with alcohol dependency or substance abuse
Disgusted by adult body hair or heterosexual intercourse and relationships
A study on female pedophiles found that more than 50% of them had experienced a disturbing childhood, prolonged sexual abuse, or some form of physical and emotional abuse in their lifetimes.
Female Pedophile's Preference of Victims—Who Is at Risk?
Female pedophiles feast on the passive narcissism and sexual arousal that comes from being close to a child. They prefer victims who are diminutive in stature and have reserved personalities.
Based on the available victim profiles, female pedophiles can be categorized into four subtypes:
Type
Details
Incestual abusers

They are also called the Mother Nurturer subtype
These women sexually abuse their biological children or the ones in their immediate family
Maternal sexual abuse almost always goes unreported and can lead to severe mental health issues for the victims

Social hunters

These women abuse their trust-based adult friendships to hunt for victims in their social circles
They rarely raise suspicions due to their social acceptance, unlike other isolated female pedophiles

Power abusers

This category includes women who are not mothers but enjoy an external form of power over a child—like babysitters and female authorities in faith-based institutions
These women are likely to have co-offenders, although solo abuse is not uncommon
They have a high risk of recidivism—i.e., the likelihood of reoffending

Homosexual molesters
While the other subtypes prefer male victims, this group preys on young girls exclusively. It is hard to know more about the features of a homosexual female pedophile due to the lack of adequate studies
How Is a Pedophile Woman Different From a Man?
For informed parental vigilance, you need to know what sets a female pedophile apart from her male counterpart. This table will help you understand their striking differences:
| | | |
| --- | --- | --- |
| | Male Pedophile | Female Pedophile |
| Violence | More likely to use violence on victims | More likely to use subtle coercion on victims |
| Incest | Target more step-children or step-relatives | More likely to target their biological children |
| Nature of Abuse | More cases of oral copulation or penetration observed | More cases of inappropriate touches, like fondling and kissing |
| Background | Low records of them coming from an abusive background | Most female pedophiles have an abuse-rooted background |
How Does Law Enforcement Monitor a Known Woman Pedophile?
Thanks to Megan's Law, every U.S. state has incorporated measures to keep pedophiles in check.
A convicted women pedophile has to register as a sex offender on her state's sex offender registry. She will be assigned a risk tier or level based on the severity of her sexual activity with the victim.
Local sex offender registry laws may impose the following restrictions on female pedophiles:
Residential restrictions and employment limitations to prevent contact with minors
Movement and travel restrictions to stop them from entering child-safety zones
Continuous monitoring of their whereabouts through a wearable GPS device
Compulsory completion of a therapy program
Any other prohibition depending on the underlying case details
Despite these restrictions, the bitter truth is that most female pedophiles are discreet unregistered sex offenders who compulsively prey on victims behind closed doors but never face the law.
Don't Gamble on Your Child's Safety—Use DoNotPay's Automated Alerts
Many studies indicate that an average pedophile molests over 300 children in his or her lifetime. It's natural for responsible parents to be anxious about their kids being lured into disaster by manipulative female pedophiles, but there aren't many feasible ways to keep an eye out for these offenders.
DoNotPay's Sex Offender Search is a wholesome solution to your sex offender vigilance troubles. Our app can access any public registry database and generate a quick and relevant report containing the details of all the sexual predators around you!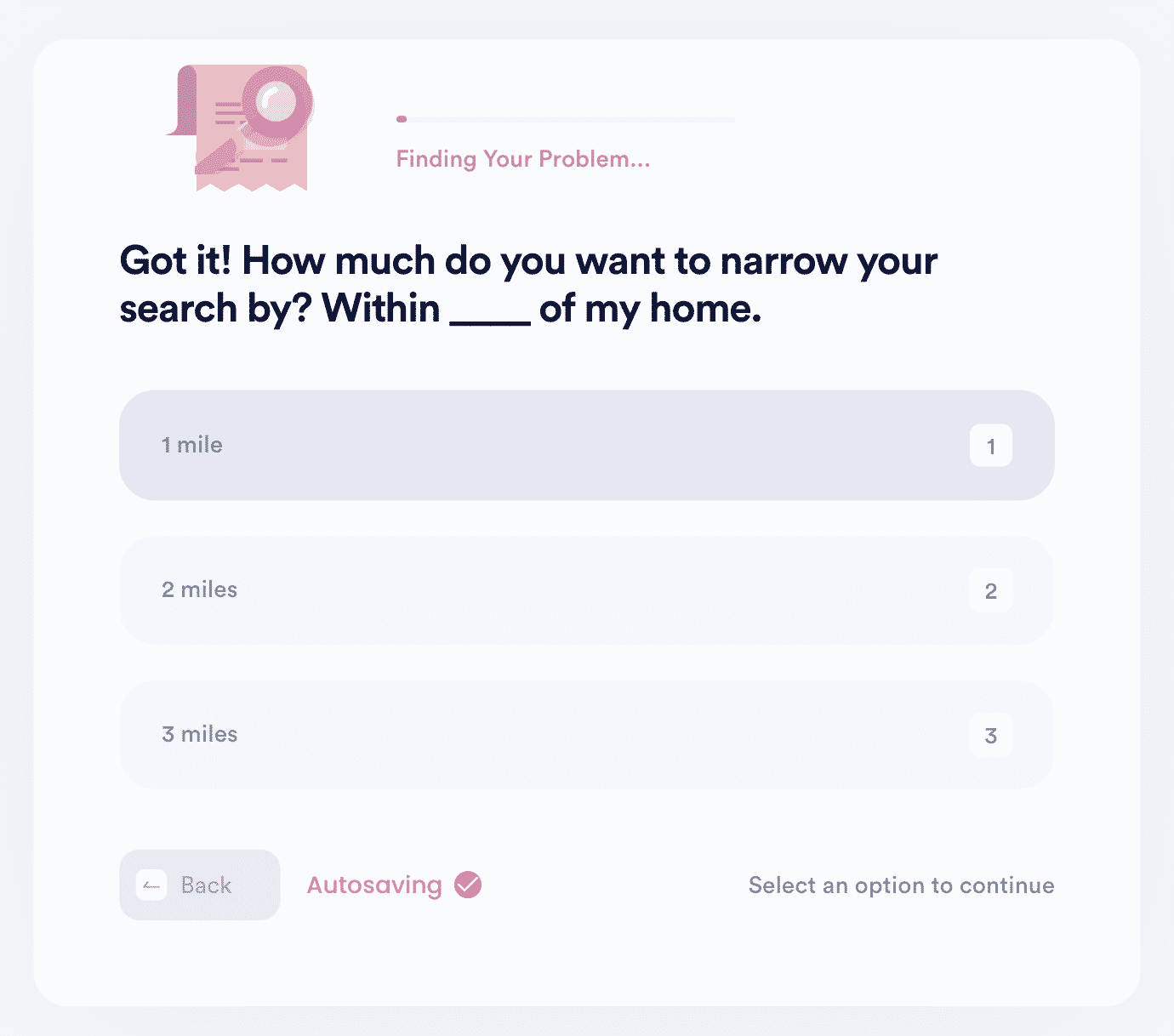 You are four steps away from upgrading your child's safety:
and navigate to Sex Offender Search
Tell us if you want to know about a particular female pedophile or if you want a list of all registered sex offenders near an address
Set a proximity radius for your selected address
Select our weekly scan option, if desired
Many parents spend hours every month trying to single out pedophile profiles from state government registries, but DoNotPay extracts the data you need in a matter of seconds. Our weekly scan automates the search process around your specified address—say your home or your child's school—to notify you of any new sex offender entering the area.
What if My Child Is Targeted by a Female Pedophile?
If DoNotPay's report alerts you of a female pedophile lurking near your child, you must avoid freaking out and consider the following safety measures:
Educate your little one about the standard precautions one should take against strangers
Make them aware of the red flags in adults—like good and bad touches
Establish a comfortable communication channel with your kid
Alert other parents in your community and help them stay vigilant
Contact 911 or the offender's supervisory officer only if you have a security concern
You can refer to our state-specific sex offender registry guides to get more information about local laws on sex offenders:
To Sue or Not To Sue?
Hiring a lawyer to help you sue a company can be helpful, but it can also cost you an arm and a leg. Luckily, you can avoid wasting hundreds of dollars and use our robot lawyer to sue any company in small claims court instead!
DoNotPay offers you a variety of other features you will find quite useful when dealing with bureaucratic issues. Check out the list below to see what else our app can help you with:
Shopping Without Dropping
Whoever said you should shop until you drop didn't have access to DoNotPay's various features. With our app, you can make your shopping experience smooth sailing and stress-free!
Here's a fragment of what you can accomplish by using our neat features: