Search the NH Sex Offender Registry the Easy Way
The best way to stay safe from sex offenders is to know their whereabouts and steer clear of them, but to do so, you first have to know where they are. Luckily, searching for registered sex offenders in New Hampshire doesn't have to take forever! With our help, you'll be able to search the NH sex offender registry in a snap.
, and find registered sex offenders near you in a few clicks!
New Hampshire Sex Offender Registry Laws
NH sex offenders are categorized into three tiers according to the crimes they committed. See the table below for details:
Tiers
Crimes
Tier 1

Indecent exposure
Contributing to the delinquency of a minor

Tier 2

Child pornography
Solicitation of a child
Sex trafficking
Certain prostitution-related offenses

Tier 3

Kidnapping
Sexual assault
Rape
Sexual abuse
Statutory rape
By NH sex offender registration law, everyone who commits a sexual offense must register with local authorities as soon as they finish serving their sentence. Upon registering, the offenders have to provide the following information:
Name
Birthdate
Address
Professional licenses and certifications
Online identifiers (email addresses, handles, and screen names)
A description of any tattoos and scars
Information about any ongoing volunteer work, education, or recreation where minors may be present
Driver's license number
Telephone numbers
Vehicle description and registration details
Place of employment
Social Security number
Landlord's contact information
A recent photograph
Fingerprints and DNA
Not all sex offenders have to stay on the registry for the same period. Tier 1 offenders need to stay registered for ten years, while the most serious offenses—such as murder, extreme violence, or repeat offenses—require lifetime registration.
What Restrictions Do Sex Offenders in NH Face?
Registered sex offenders usually face certain residential, travel, and employment restrictions, as follows:
Residential restrictions—New Hampshire is in the process of removing residential restrictions. For now, all sex offenders aren't allowed to live within 2,500 feet of schools, playgrounds, and other places where children gather
Travel restrictions—Although registered sex offenders are allowed to travel, they need to check sex offender laws of the destination state and register with the local authorities upon arrival
Employment restrictions—Registered sex offenders usually aren't allowed to get jobs that require them to get into contact with children
All these restrictions can make an offender's life difficult, which is why many sex offenders avoid registering and risk facing legal consequences that way.
How To Perform the New Hampshire Sex Offender Registry Search
Megan's Law made the info about all registered sex offenders accessible to the public. To ensure you and your family are safe, you should search the New Hampshire sex offender registry, map the offenders' whereabouts, and see what they look like. That will give you peace of mind, and you'll know what to do if you ever encounter one.
You can search the NH sex offender registry online by following these steps:
Provide the required information
Click on Search
Once you conduct the search, you will get the info about registered offenders near you, including their:
City
State
County
Name
Date of birth
Address
Doing the sex offender registry search online can prove problematic because you have to do it regularly. If an offender moves to your neighborhood, you won't be aware until you take some time to check the registry again. Luckily, you can use DoNotPay to avoid such issues and receive weekly alerts about sex offenders in your area.
DoNotPay Helps You Speed Up the New Hampshire Sex Offender Registry Search!
Why lose time searching for registered sex offenders online and risk running into technical issues when you can have DoNotPay help you in a matter of seconds? We'll provide you with a full sex offender list and offer to send weekly updates about newly registered sex offenders!
The process takes almost no time at all! All you should do is and complete these steps:
Find and click on the Sex Offender Search tool
Tell us whether you're looking for a specific offender or all the registered ones near you
Type in the proximity you want to check (one, two, or three miles)
State if you want to get weekly reports from us
We'll get to work right away and provide you with all the info in the blink of an eye!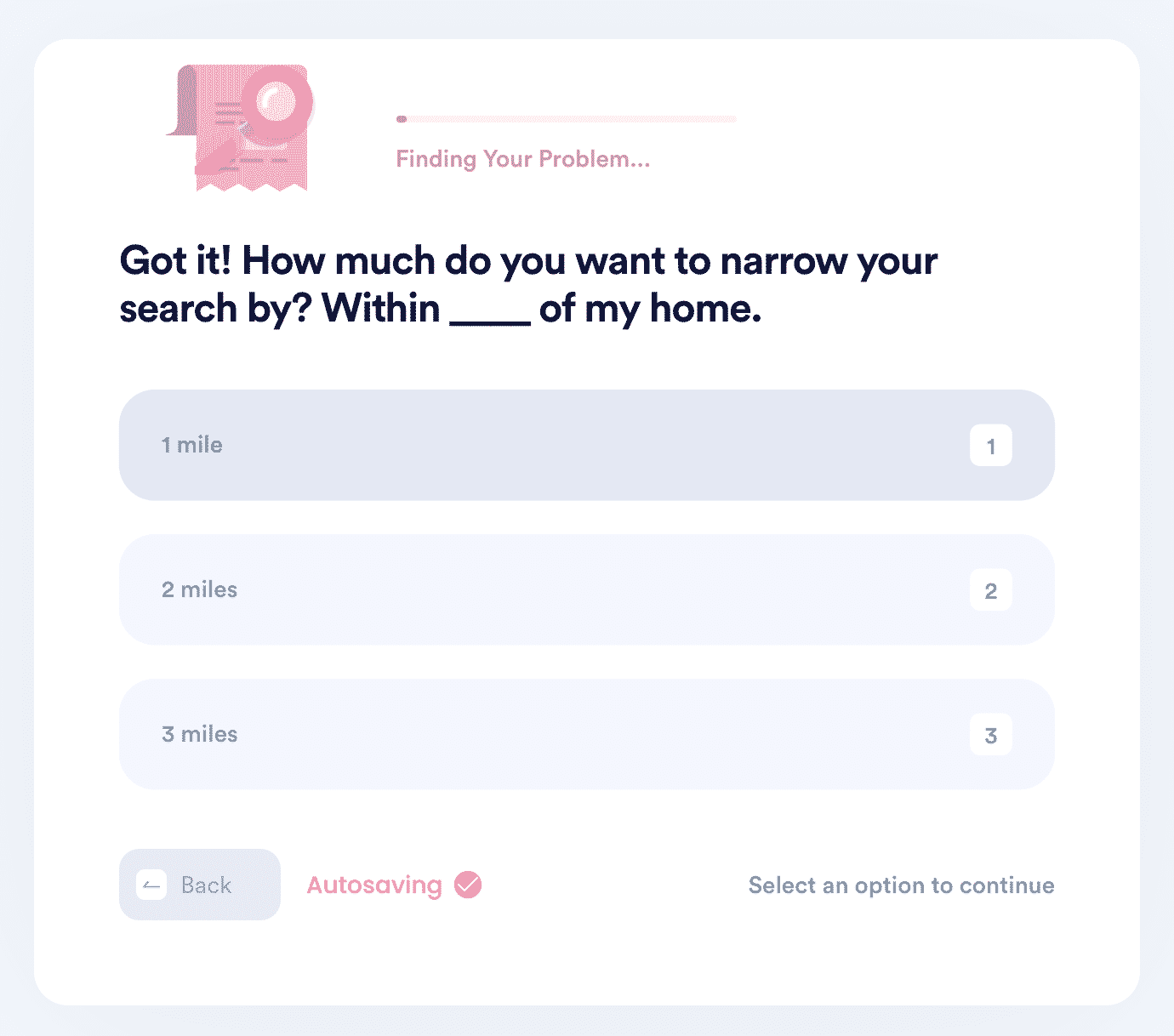 Can I Share the Info I Find About NH Sex Offenders?
Since all the info about registered sex offenders is public, you can share it, but you have to be careful about how you share it.
Harassing, bullying, or discriminating against registered sex offenders isn't allowed, and you should refrain from doing so.
If you want to keep your friends and family in the loop and tell them about the info you found in an attempt to keep them safe and vigilant, you can do so. Show them the photos and tell them to steer clear of the offenders in case they see them.
Subscribe to Various Services Hassle-Free With DoNotPay
Did you ever get charged by a subscription service after using their free trial? DoNotPay can put a stop to that once and for all! We can get you a virtual credit card or a burner phone number, which you can then use to subscribe to any service stress-free! When you want to cancel a subscription, turn to your virtual assistant for help, and we'll do it for you in seconds!
If the company is giving you a headache, we'll hook you up with their customer support or even sue them in small claims court. Possibilities with DoNotPay are endless!
DoNotPay can also turn mailing into a piece of cake and save your inbox from email and text spam!
Solve All of Your Bureaucratic Issues With DoNotPay
Do you need to file an insurance or warranty claim? Need help with setting up DMV appointments or appealing parking tickets around the U.S.? Don't worry because your AI-based helper can step in!
We can help you get professional powers of attorney and divorce agreements, so you don't have to waste money on expensive lawyers! Once we draw up these documents for you, we'll set you up with an online notary, and you can get them notarized in no time!