Female Sexual Offenders List—Use DoNotPay's Alerts To Stay Vigilant
The state sex offenders registries in the U.S. are dominated by males, but female sex offenders can be grossly under-reported in the country. A 2016 survey on victims of sex crimes suggests that the actual number of female offenders may be six times higher than the official figures!
Analyzing the nature of any female sexual offenders list can be traumatizing once you realize the degree of passive manipulation used by female perps—they often prey on minors and vulnerable youngsters.
Don't let female sex offenders lure your loved ones—give them the slip with DoNotPay's Sex Offender Search tool. to get timely alerts on all female sex offenders in your vicinity!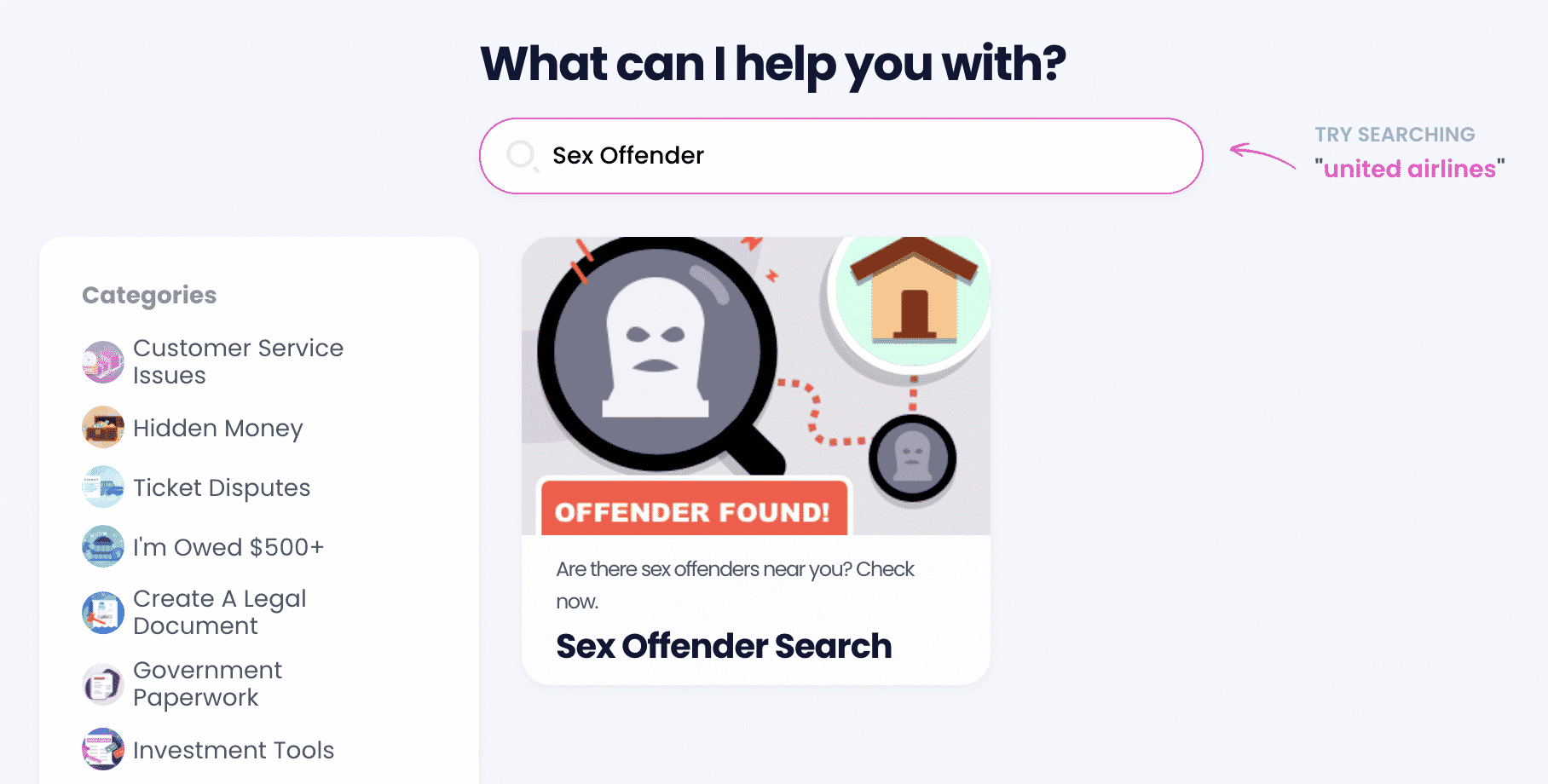 Understand the Psyche of Female Sex Offenders
As per the findings released by a U.S.-based study on sexual assault by women:
40% of the male participants claimed to have been abused by a female during childhood
6% of the female participants claimed that their offender was a female
50% of convicted female sex offenders had a co-offender
Types of Female Sex Offenders
Based on the socially observed behavior of female sex offenders, they can be classified into four types:
Types of Female Sex Offenders
Characteristics
Women who target prepubescent kids

Such offenders can abuse their own kids and hunt victims outside their homes
They are prone to using violence
They display deviant sexual tendencies
Many offenders from this category have experienced childhood trauma or prolonged sexual exploitation

Women who prey on adolescent males—also called the teacher/lover or heterosexual nurturer subtype

These women instigate sexual relationships with adolescent males and view them as consensual
Their victims are dominantly outside their families
Such women are driven by dysfunctional intimacy needs
They often display signs of substance abuse
This type is less likely to prey on children

Co-offenders

This type includes women who serve as an accomplice to another sex offender, often a male
They may not be involved in the actual act of sexual abuse
They use manipulation and coercion to recruit victims for the primary offender
Co-offending women may be victims of physical or emotional abuse
They are the ones

most likely to reoffend

among all subtypes

Women who sexually assault adults

These women are the least reported among female offenders
They tend to be involved in other criminal acts
They are more likely to target females
Sex Offenders Reports—Why Are Female Sex Offenders Under-Reported?
Female sex offenders fly under the radar due to multiple reasons:
Contrast in Images of Male and Female Sex Offenders
Male and female sex offenders are perceived differently when they can be equally dangerous to their victims. This table will help you recognize the distinguishing factors between male and female sex offenders:
| | | |
| --- | --- | --- |
| | Male Sex Offender | Female Sex Offender |
| Approach | They can be aggressive and straightforward | They operate in a nuanced manner, often using a false sense of security to trap victims |
| Violence | It's common for them to use violence to overpower victims | Female sex offenders comparatively use less violence and more persuasion skills to entice victims |
| Background | Fewer cases of trauma, abuse, or deprivation in an offender's childhood | More likely to come from a disturbed and abusive childhood |
| Target | They tend to target more adult females than children | They are known to target more children than adults |
Laws To Curb Female Sex Offenders
Megan's Law mandates every state in the U.S. to maintain public registries that display records of both male and female sex offenders. The database can tell you:
A female sex offender who has been convicted of a minor's sexual abuse may face:
Female Sex Offenders List—Registry Search May Be Ineffective
Using the government registry to keep tabs on female sex offenders can be exhausting and unproductive because of:
Prioritize Safety—Use DoNotPay To View Female Sex Offenders' Pictures
Female sex offenders don't give off the vibes of your run-of-the-mill criminal. They can be well-groomed, sweet-talking manipulators hiding in plain sight, waiting to get to their next young victim. If you are frustrated by the incompetent search and alert services of your state's sex offender registry, rely on DoNotPay to back you up.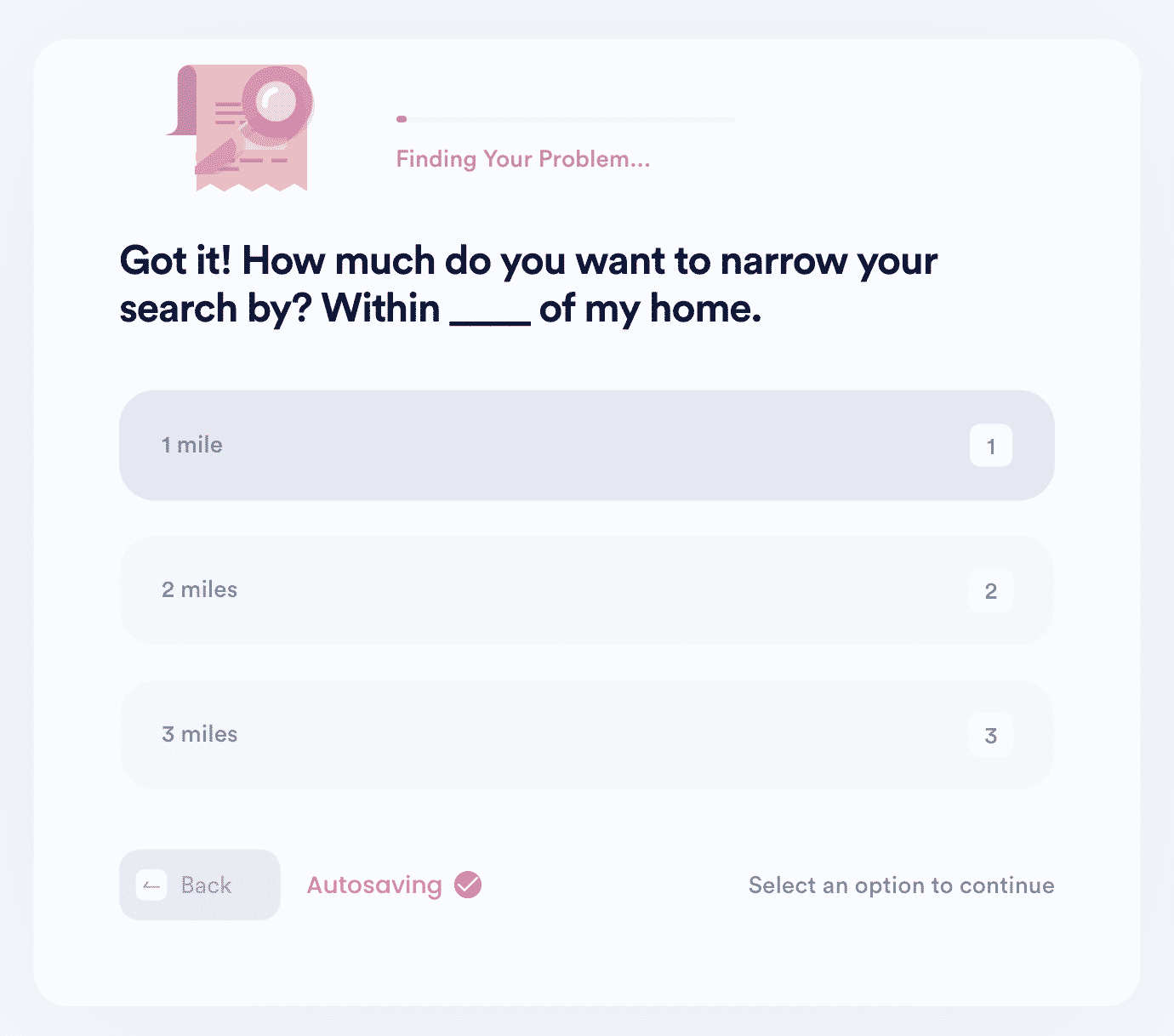 DoNotPay's AI-powered search mechanism can extract the information you seek from any sex offender registry. All you need to do is this:
and go to Sex Offender Search
Tell us what you're looking for—a specific female sex offender or a comprehensive list of all offenders in your area
Specify a proximity radius
Let us know if you want to use our weekly scan service
Our app will immediately let you view the latest data from the source registry—complete with mugshots and other visual identifiers of the offenders. If you opt for our routine scans, we will run a weekly search for your given address and keep you updated with our automated alerts.
Don't let deceptive female sex offenders violate your loved ones. You can visit DoNotPay's Sex Offender Registry guides to learn more about the predators in each state:
Need Legal Assistance? DoNotPay Got You Covered!
Forget about getting a migraine every time there is an administrative task to handle. DoNotPay makes it easy and stress-free to deal with any bureaucratic issue that comes your way.
Not only can we assist you in drafting a legal document and getting it notarized, but we also help you:
Finishing Your Daily Errands Has Never Been Easier!
Looking for help with running errands? You don't have to spend hours trying to make a DMV appointment or contacting a customer service rep! Completing your day-to-day tasks stops being a burden once DoNotPay gets involved.
There is no shortage of errands we'll help you run for a small subscription fee, including:
Sign up for DoNotPay and avoid spending hours on simple daily tasks that can be done in a jiffy!