Discover Where To Get a Passport Photo in Denver Easily
Preparing passport photos doesn't seem too difficult, does it? It's not if you've got all the information about the official requirements. You can take a picture at home after gathering all the necessary data or have your photo taken at a convenient venue.
We'll show you where to get a passport photo in Denver and present a way to prepare a picture online in a matter of minutes.
Where To Get Passport Photos in Denver
You should know that there are lots of places where you can get a passport photo if you choose to get a physical picture. Here are some you could take into account:
Passport acceptance offices—Here's how to find a convenient one:

Open the Passport Acceptance Facility search tool
Enter your ZIP code
Press the Search button
Click on the provided link to get more information

Photography studios—You can find them by googling or using websites like Yelp. Make sure you read the reviews first and confirm whether a particular studio offers passport photo services
Stores in your neighborhood—You could check at places like AAA, Target, Walmart, or some other local store
Pharmacies—Some pharmacies provide this type of service, including Walgreens, CVS Pharmacy, Bartell Drugs, and Rite Aid
Shipping providers—As FedEx, UPS, USPS, and PostalAnnex offer passport photo services at selected locations, you should contact the one in your vicinity to check and find out the cost
You can also take a digital photo yourself using your digital camera, phone, or iPad and either:
How To Take a Proper Passport Picture
Before taking a photo by yourself or visiting a place that provides a professional service, you should become familiar with government passport photo standards. You'll need to check your photo to ensure that it:
Meets all the requirements
Won't be rejected during your passport application process
Here's what you should bear in mind when taking a picture:
Requirements
Information
Dimensions

2 x 2 inches (51 mm x 51 mm)
1 to 1 3/8 inches (25 mm x 35 mm) from the bottom of the chin to the top of the head

Background
White or off-white without any objects, people, or patterns
Lighting and filters

Adjust the lighting so that there are no shadows over your face
Don't use filters or similar digital alterations as they aren't allowed

Position and facial expressions

Face the camera directly
Don't tilt your head
Open both eyes
Smile slightly or have a neutral facial expression

Resolution
Between 600 x 600 and 1200 x 1200 pixels
Captured
Within the last six months
Clothing and accessories
You can wear your everyday clothes, but no:

Uniforms
Costumes
Camouflage attire
Headphones
Bulky jewelry or piercings
Headdress, unless for religious reason
Headgear covering parts of your face
Glasses, except if you have a signed statement from your doctor
How Much Do Passport Photo Services in Denver Cost?
While some professional photography studios don't even want to take document photos, the ones that do may charge a hefty sum for this service.
You can pay less if you pick other service providers, but you should always confirm the price as it can vary by location. The following table might give you a better understanding:
Price Range
Locations
More than $10

AAA:

$10.00 for basic members
$15.00 for non-members

UPS—$11.99
FedEx—$14.95
PostalAnnex, Walgreens, and CVS Pharmacy—$14.99
USPS—$15.00

Less than $10

Walmart—$7.44
Rite Aid—$8.99
Target—$9.99
As prices might change, you should check them before picking a place. If you want to go for the most affordable option, sign up for DoNotPay!
Let DoNotPay Prepare Your Passport Photo Easily!
While choosing a place that provides a passport photo service might seem best, you need to take into account all the time and energy it will take you to find and visit one and wait for the staff to take and print your photo.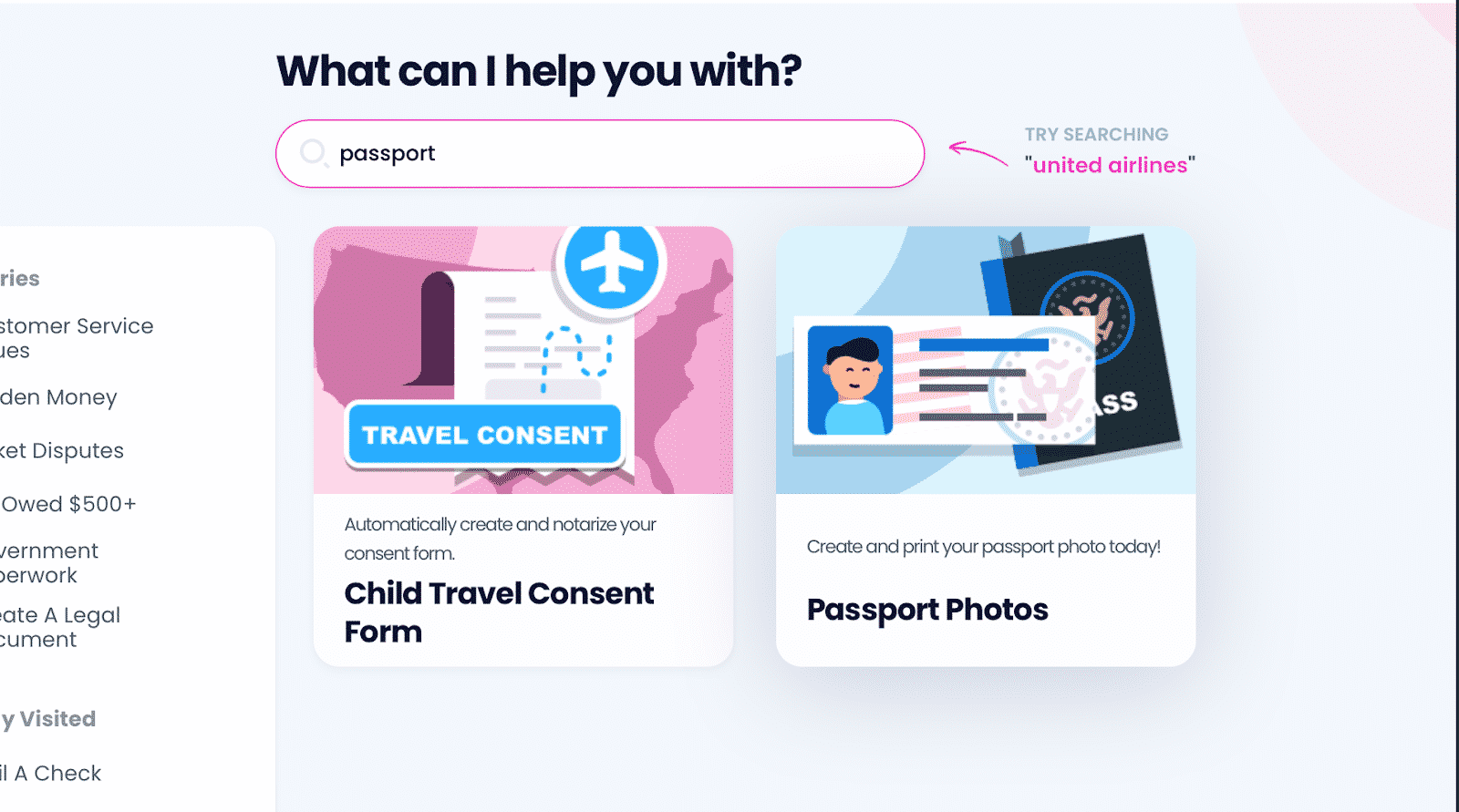 Is there a more convenient and affordable way to get your passport photos? Our AI-powered app can check the digital photo you've taken and make the necessary changes so that it fits all government requirements.
Subscribe to DoNotPay and take these quick steps:
Opt for the Passport Photos feature
Upload your photo
Enter your email address to receive the photo in a few minutes
If you'd like to get physical photos, you should leave your home address and select the shipping option that suits you. In this case, you'll receive your printed pictures in three to ten business days, depending on the chosen delivery option.
Find your place of residence in the table below to see where you can have your passport photo taken:
DoNotPay Answers Various Passport Photo Questions
Explore DoNotPay's knowledge base to get lots of helpful tips about passport photos. Here are a few questions we provide answers to:
Paying for Lawyers? We Don't Think So!
For an average Joe, any mention of legal terminology and complicated administrative processes is likely to cause a headache, and understandably so! Still, you don't have to jump the gun and hire expensive lawyers for the smallest matters.
It's the 21st century, and everything is automated. Why would it be different with bureaucracy? DoNotPay can help you draft efficient neighbor complaint letters, prepare you for a small claims court appearance, or create standardized legal documents and have them notarized online.
Our app is a great resource for fighting workplace discrimination, stopping stalking and harassment, protecting copyrights, securing compensation for victims of crime, and even reducing property taxes—all at a fraction of the price of traditional legal help.
Need To Do Some Penny-Pinching?
Whether you're saving for rainy days or a new gadget, DoNotPay can provide numerous options to save and earn more cash.
Do you need help with utility bills? Are you wondering how to get those few dollars left on your gift cards? Are you unsure about how to find your unclaimed money? If the answer is yes, our app can help.
With our assistance, you'll be able to enter raffles, start free trials with no risks, participate in lucrative clinical trials, or claim refunds for late deliveries!