Where To Get Passport Photos in San Francisco—The Ultimate Guide
Finding a place in San Francisco to get your passport photo taken is nothing short of a hassle. It's important to have the info about different locations and ensure that the passport photo requirements are properly met.
In this article, DoNotPay will provide the ultimate guide on where to get passport photos in San Francisco. If you want to skip going out, you can always and get your digital passport photo in a flash!
Places Where You Can Get a Passport Photo in San Francisco
There are certain factors to consider when choosing a location to get your passport photo taken:
The cost should not be too high
The photographer needs to be fully aware of the official passport photo requirements
You shouldn't have to wait too long to get a printed copy
San Francisco has many photo service locations, as listed in the table below:
| | |
| --- | --- |
| Where To Get a Passport Photo Taken in San Francisco | Details |
| Retail stores | Retail stores, like Target or Walmart, offer passport photo services at almost all of their locations |
| Drug stores | You can visit CVS, Rite Aid, or Walgreens to get your passport photo taken. Call beforehand to check if you need to book an appointment |
| Membership-based businesses | To take passport photos in places such as AAA, members can pay $8 while non-members will need to pay $15 |
| Courier service providers | Visit a shipping center in your vicinity to get your passport photo taken. FedEx, UPS, USPS, and PostalAnnex centers are viable options for getting professional passport photos |
| Photography studio | Photography studios have experts who know how to take professional photos. The only drawback is that they charge a much higher fee compared to other stores |
The Cost of Passport Photos in San Francisco
The cost of taking a passport picture depends on the store providing the service. Here is a list of passport photo prices, categorized by store:
Walmart—$7.44
Rite Aid—$8.99
Target—$9.99
AAA—$8.00 or $15.00
UPS—$11.99
FedEx—$14.59
Walgreens—$14.99
CVS—$14.99
USPS—$15.00
Can You Take Your Passport Photo at Home?
To avoid unnecessary waste of time and money, you can finish this task without leaving your house or apartment. Here's a step-by-step guide on how to take your passport photo at home:
Set up your phone or camera on a tripod facing a white wall or door
Set a timer on your device and put it on burst mode so that it can take multiple photos
Place a chair in front of the white background to sit on
Sit on the chair while looking directly into the camera
Put on a neutral pose, without any frowns, grimaces, or wide smiles
If you don't own a tripod or are worried about messing the process up, ask a friend or family member to snap your photo.
Make sure you are aware of all the passport photo requirements before taking your photo.
What You Need To Know About Passport Photo Requirements
Whether you're taking the photo yourself or hiring a professional to do it for you, it is crucial to get familiar with the government requirements.
Rules set by the U.S. State Department dictate that the photo should:
Be taken within the last six months
Measure 2 x 2 inches (5.1 cm x 5.1 cm) with the head size between 1 and 1 ⅜ inches (25 mm–35 mm)
Be in high resolution
Have no shadows or uneven lighting
Be taken in front of a white background
Be printed on high-quality photo paper
Not be digitally altered to change your facial features
Have you wearing everyday clothes without any accessories that can obstruct your features
Use DoNotPay To Get a Passport Photo Without a Hassle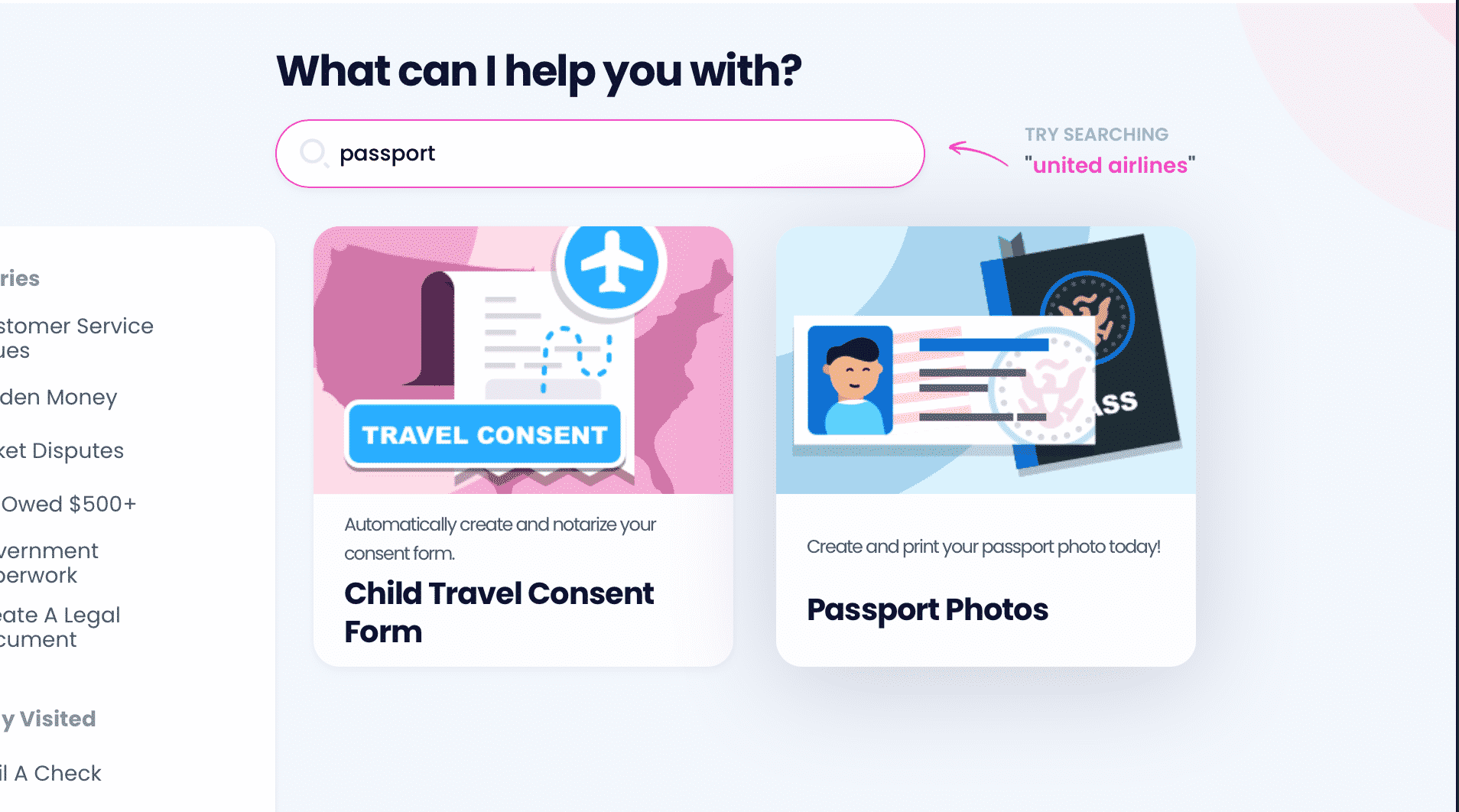 Do you want a fast, reliable, and affordable passport photo service? Use DoNotPay to get your passport photos edited online in a flash! All you need to do is follow these instructions:
in your web browser
Choose the Passport Photos product
Snap a headshot—If you have an existing photo, upload it
Enter your email address
Our AI-powered bots will edit the photo so it can meet the official requirements. In case you need to retake the picture, we will inform you promptly.
After the process is complete, we will email you the digital photo right away. In case you opt for printed copies, we will mail the photos to your U.S. address within three to ten business days.
Check Out Other Guides to Perfect Passport Photos
If you are looking for more information about passport photos, we've got you covered. Explore a bunch of useful guides that we have prepared for you, including:
Find your place of residence in the table below to see where you can have your passport photo taken:
Manage Your Tasks Easily With Our Help
DoNotPay is the perfect solution whenever you need to resolve legal or bureaucratic matters. Here's a fraction of what our AI-driven app can help you out with:
Lowering your property taxes
No Matter What You Need, DoNotPay Is by Your Side
Do you have a bunch of subscriptions that you waste money on but don't even use? We can help you cancel them effortlessly! After that, our app can initiate a refund request and make sure you get your money back.
Facing financial difficulties? DoNotPay can help you lower your bills, get free raffle tickets, get gift card cash back, find your missing assets, and so much more!
For a low monthly fee, you'll get access to our impressive range of products, so sign up now!