Discover CVS Passport Photo Cost and Other Important Info
Having your passport photo taken can be a complicated task, considering the specific passport photo requirements proposed by the U.S. Department of State. Most people choose to get their passport pictures taken professionally to avoid the risk of having their application rejected.
One of the places you can visit is CVS Pharmacy, which has locations all across the U.S. If you want to know the CVS passport photo cost, look no further! DoNotPay can give you all the info you need about the CVS passport photo service. You can also choose the easier option—subscribe to our app and get a decent passport photo online in less than five minutes!
Basic Passport Photo Requirements
Certain passport photo requirements need to be followed to a T, such as:
The passport picture should measure exactly 2 x 2 inches or approximately 5 cm x 5 cm
Your head should measure between 1 and 1 ⅜ inches (between 25 mm and 35 mm) from the top of your head to the bottom of your chin
Your photo's background should be white or off-white. No other color, shade, or pattern is allowed
The picture should be taken in the last six months
Your photo should have a complete frontal view of your face
You shouldn't use filters or digital enhancers to alter the photo. You need to retake the picture if you have a red-eye effect
The photo should be printed on matte or glossy photo paper, free from smudges or creases
Selfies are not allowed under any circumstances
For a digital passport picture, the resolution should be between 600 x 600 and 1200 x 1200 pixels.
How To Get Your Passport Photo Taken at CVS
Here are the steps you need to follow to get your passport photo at CVS:
Find a CVS near you
Call the pharmacy to ask if it offers passport photo services
Book an appointment, if necessary
Visit the location
Ask an employee to take your passport photo
You will have to wait a while to get the printed passport photos.
In case your picture doesn't comply with the national standards, you can return it and get a new one taken, provided you have proof of purchase.
How To Print Passport Photos at CVS
If you wish, you can also take your photo at home and get it printed at the nearest CVS. To get your photo printed on a 4 x 6 paper, follow the steps below:
Save the picture on your USB as a PDF or use the CVS mobile app to prepare it on a 4 x 6 paper
Visit the nearest CVS location
Ask an employee to print the photo for you
Pay $0.33 for the print
How Much Does a Passport Photo Cost at CVS?
If you visit CVS to get your passport photos taken, you need to pay $13.99 for two passport photos. In case you want two more, you need to pay an additional $2.99.
Where Else Can You Get Passport Pictures Taken?
If you're not satisfied with the CVS passport photo service, there are many other locations where you can get your passport pictures taken. You can:
Visit other locations
Take it at home
Use DoNotPay
Visit Other Locations
You can visit other pharmacies, retail outlets, shipping centers, or photography studios to have your photo taken. Most places charge between $7 and $15, but photography studios can charge as much as $35.
Take the Photo at Home
To take your photo at home, you need to be fully acquainted with the passport photo requirements. You have to:
Wear everyday clothing
Take off your hat or head covering unless you're wearing it for religious reasons
Use light and natural makeup to enhance your features
Avoid chunky or excessive jewelry
Take off your sunglasses. If you wear prescription glasses, have a doctor's signed note ready to be presented to the passport officer
Wear colored shirts to prevent blending into the white background
Use DoNotPay
With minimal time and effort, DoNotPay will generate your passport picture. Thanks to our amazing Passport Photos feature, we can edit your photo online at an affordable price and ensure it fulfills all the government requirements.
DoNotPay Can Provide a High-Quality Passport Photo Without a Hassle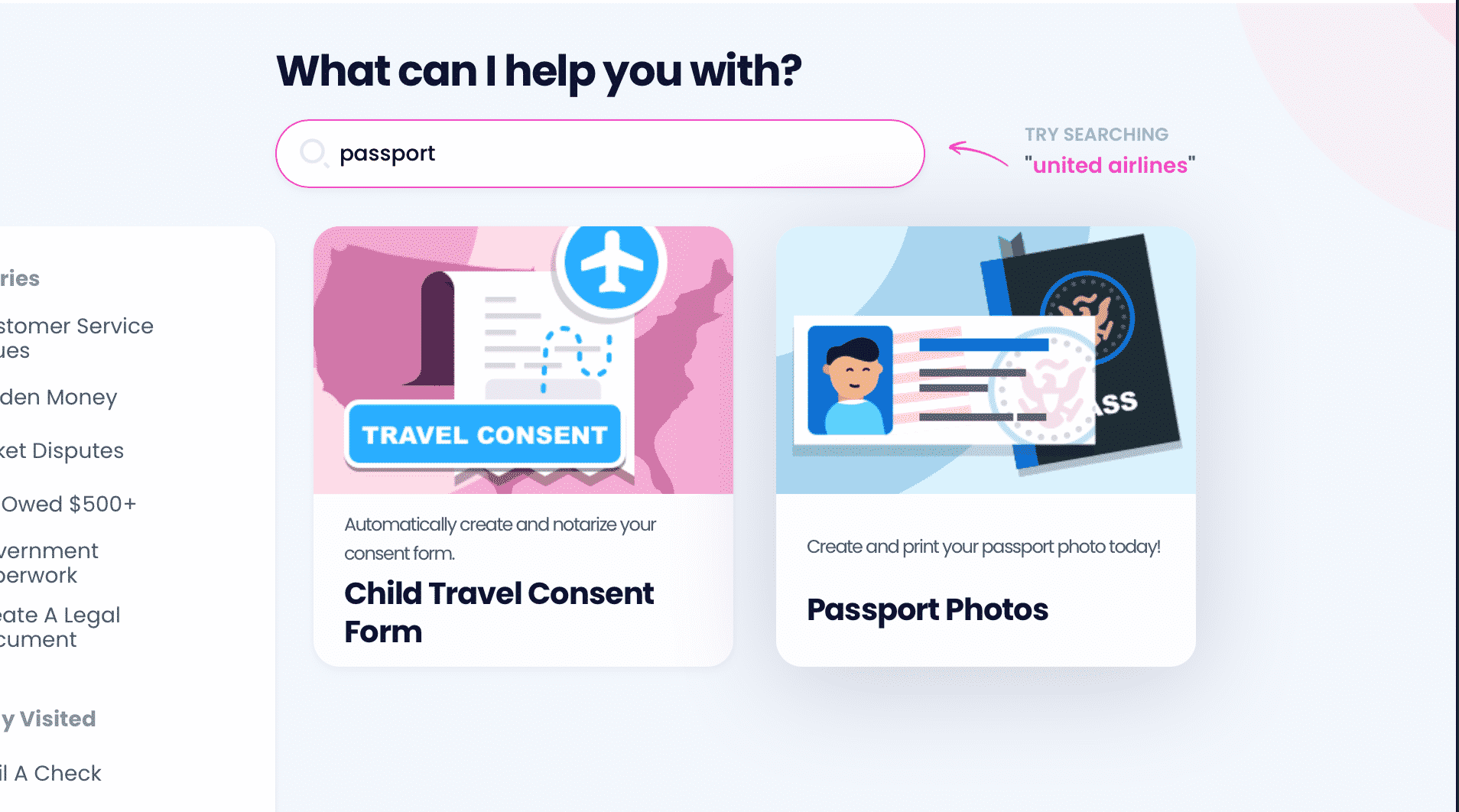 Why wait for hours to get your photo printed when you can get a high-quality digital passport photo instantly? Still not sure how it would work? Let us show you!
Follow the instructions below:
Access DoNotPay from your web browser
Choose the Passport Photos product
Take a photo or upload an existing one
Enter your email address
Once we edit your picture, we will email it to you. If you need physical copies, we can deliver them in three to ten business days, depending on your shipping choice.
Have More Questions About Passport Photos? DoNotPay Can Answer Them All!
Explore DoNotPay's learning center to find answers to some of the most common questions related to passport pictures, such as:
| | |
| --- | --- |
| | Frequently Asked Questions |
| | |
Find your place of residence in the table below to see where you can have your passport photo taken:
DoNotPay Resolves Both Bureaucratic and Legal Issues
One of our app's best qualities is its versatility. You can use your personal AI-powered assistant to overcome both legal and bureaucratic obstacles without breaking a sweat. No more waiting in lines or breaking the bank due to sky-high lawyer fees!
Take a look at what you get access to for a low monthly fee:
Can DoNotPay Do Anything Else?
The world's first robot lawyer is capable of so much more! No matter if you want to find your unclaimed money, apply for clinical trials, get rid of email or text spam, prepare for a government test, fight workplace discrimination, or get gift card cash back, DoNotPay can help!
What are you waiting for? Sign up for DoNotPay now to enjoy our nifty products!