Rite Aid Passport Photos Price—What You Need To Know
To apply for a passport, the first thing you need to do is get your passport photo taken. There are a lot of places that offer professional photography services, but the cost might not be worth it, especially when there's an easier and cheaper way.
In this article, DoNotPay will provide helpful information on the Rite Aid passport photos price. If you want a better solution, sign up for our app and get your passport photo online in the blink of an eye!
Basic Requirements for a Passport Photo
When getting your passport photo taken, the first step is knowing the requirements. Here are the basic standards your pictures need to meet:
Size—The dimensions of the photo should be 2 x 2 inches (5 cm x 5 cm)
Paper quality—You can use either matte or glossy photo paper
Resolution—The picture should be in high resolution, between 600 x 600 and 1200 x 1200 pixels
File format—The photo should be saved in JPEG format
Background—The only acceptable background color is white
Pose—You need to face the camera directly. Make sure your eyes are open
Expression—Avoid expressions like frowning or smiling widely. Try keeping a straight, neutral face
Date of the photo—To show your current physical appearance, make sure the photo is not older than six months
Filters—You are not allowed to enhance or retouch your picture. If it has a red-eye effect, you need to take another one
How Much Do Passport Photos at Rite Aid Cost?
In case you want to get your passport picturess taken at Rite Aid, here is some important information that you should know:
Passport photos cost $8.99
If you already have the photo on your phone, you can print it using Rite Aid's app
Rite Aid's business hours are from 8 a.m. to 9 p.m., so plan your visit accordingly
Most Rite Aid pharmacies offer passport photo services. If you visit one that does not, it will probably offer printing services at least. You can take a picture at home, edit it according to the requirements, and go to Rite Aid to print it out.
How To Print Passport Photos at Rite Aid
If you already have a passport photo, you can get it printed for as little as $0.19 for a 4 x 6 print. All you need to do is follow these instructions:
Use a 4 x 6 photo printing template available in Rite Aid's mobile app. This way, you can fit two passport photos on one page
Find a Rite Aid location near you
Visit the pharmacy and ask a staff member to print the template
Cut out the photo to attach to your passport application
In case you are unable to visit the store, you can request the pictures to be delivered to your address.
Where Else Can You Take Passport Photos?
If Rite Aid does not seem like a viable option, there are numerous other places to go and get your passport photo taken and printed. Here is a list of the most convenient locations:
| | |
| --- | --- |
| Places To Get Your Picture Taken | Details |
| Other pharmacies | Local pharmacies, such as CVS and Walgreens, provide passport photography services. Call the nearest one to check availability |
| Stores | Walmart and Target offer passport photography services at an affordable price |
| Shipping centers | Shipping carriers like FedEx and UPS offer photography services. Call a shipping center near you to confirm that they can take your photo |
| Photography studios | Although professional photographers take high-quality photos, they might not be aware of the requirements for a passport photo. They also charge a higher rate compared to pharmacies, stores, and shipping centers |
| U.S. passport offices | Passport offices provide photo services to applicants. This is a convenient location since you can submit your application at the same time |
All of these options are legit, but they all involve paying a lot of money and waiting for hours to get your pictures. What if we told you we provide a better option where you don't have to leave your home?
DoNotPay Is the Best Passport Photo Generator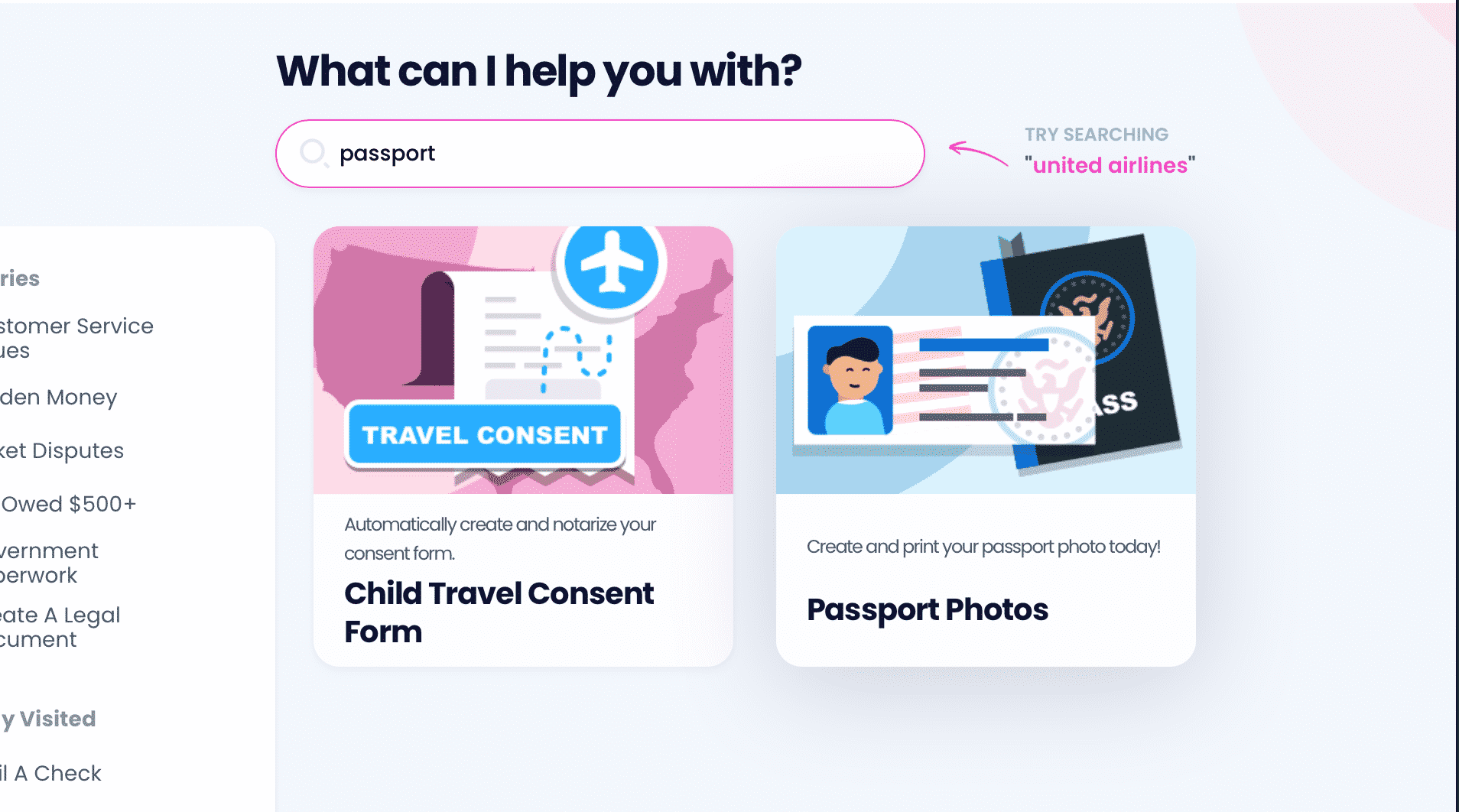 Skip the long lines and high costs of a simple passport photo. DoNotPay can help you create the perfect digital passport photo in a matter of minutes!
To get started, here's what you need to do:
Open DoNotPay in your web browser
Type Passport Photos in the search bar
Take a picture of yourself and upload it
Our AI-powered app will make the necessary adjustments so the photo meets the official passport standards. Once the process is complete, we will email the photo to you. If you want physical copies, you can receive them in as fast as three business days.
Have More Questions About Passport Photos? DoNotPay Has the Answers!
Want to learn more about passport photo requirements before you get started? DoNotPay can answer the most common questions, including:
Find your place of residence in the table below to see where you can have your passport photo taken:
DoNotPay Resolves Both Bureaucratic and Legal Issues
One of our app's best qualities is its versatility. You can use your personal AI-powered assistant to overcome both legal and bureaucratic obstacles without breaking a sweat. No more waiting in lines or breaking the bank due to sky-high lawyer fees!
Take a look at what you get access to for a low monthly fee:
Can DoNotPay Do Anything Else?
The world's first robot lawyer is capable of so much more! No matter if you want to find your unclaimed money, apply for clinical trials, get rid of email or text spam, prepare for a government test, fight workplace discrimination, or get gift card cash back, DoNotPay can help!
What are you waiting for? Sign up for DoNotPay now to enjoy our nifty products!