Can Your Passport Photo Be Printed on Regular Paper? Let's Unravel the Mystery!
Preparing your application for a new passport can be challenging. Photo requirements tend to change, so make sure you have the latest info.
Can your passport photo be printed on regular paper at home? We provide the answer and help you get a top-notch image in no time.
Can a Passport Photo Be Printed on Regular Paper?
If you decide to print your passport photos at home, you need to do it on photo paper with a minimum weight of 200 gsm. Plain paper, card, or any other non-photographic paper is not accepted.
Besides the type of paper, you should also meet the following requirements:
Use a good photo printer—Make sure to use a high-resolution printer with realistic color reproduction
Pay attention to the color—The printed photos have to reflect your skin tone. If your home printer produces inaccurate skin tones, you shouldn't use it
Prepare the correct size—All printed passport photos must comply with the proposed requirements, so you'll need to adjust the size in inches or centimeters before printing
Make sure your photos meet the necessary government standards. Otherwise, your passport application will be rejected.
Can You Print a U.S. Passport Photo on Matte or Glossy Paper?
Your passport photo can be both on matte or glossy photo paper. Besides the paper quality, here are additional requirements you should pay attention to if you decide to take the picture on your phone, iPad, or digital camera:
Passport Photo Standards
Additional Info
Size

Photo—2 x 2 inches (5 cm x 5 cm)
Head in the picture—Between 1 and 1 3/8 inches (25–35 mm) from the bottom of the chin to the top of the head

Face

Whole face visible
Both eyes open
No eyeglasses
Neutral facial expression (better not to smile)
No digital altering techniques allowed

Clothing

Everyday clothes
No uniforms, hats, headgear, face coverings, or earphones

Background
Quality

Between 600 x 600 and 1200 x 1200 pixels
Aside from the above-listed criteria, you should also make sure your passport photo is not more than six months old.
Where To Get Your Passport Photos Printed
Since selfies are not allowed, you can take your passport photo using a tripod or ask a family member for help.
If you don't have the appropriate photo paper or a high-quality printer at home, have it printed in one of the following places in your neighborhood:
Walmart—You can upload your digital photo via their online system and either have them delivered or collect your photos at a convenient location within an hour. This service will cost you $7.44
Where To Have Passport Photos Taken
In addition to preparing your passport photos at home and having them printed at other location, you could also consider getting the complete service in one of these places:
Locations With Passport Photo Service
Extra Information
Retailer stores
Besides Walmart and Target, other retailers often provide passport photo service
Pharmacies
Keep in mind that some pharmacies offer passport photo services at selected locations. You can try the following:

Shipping companies
Check with the following to see if the facility in your neighborhood provides this type of service:

FedEx

Professional photographers
A photo studio in your vicinity probably offers a passport photo service. Inquire about the price first since it can be expensive
Passport acceptance offices
Besides submitting the required documentation at a passport facility, you might be able to have your photo taken and printed there as well
Most businesses suggested in the table charge around $15 for the service, but the price varies depending on the company and location.
If you'd like to get an affordable yet efficient passport photo service, to get your passport photos:
Checked
Adjusted to fit the government criteria
Emailed to you quickly
Printed and delivered to your physical address in three days (optional)
Use DoNotPay's Passport Photos Service Anytime Anywhere!
We know the official passport-related requirements to a tee, so we'll inspect your photo and let you know if there are any irregularities, e.g., you're wearing a uniform, glasses, or headgear. You can immediately take another picture.
If you've met these necessary criteria, we can fix other issues. Our AI-powered app can adjust the background or positioning and fix contrast and lighting in seconds.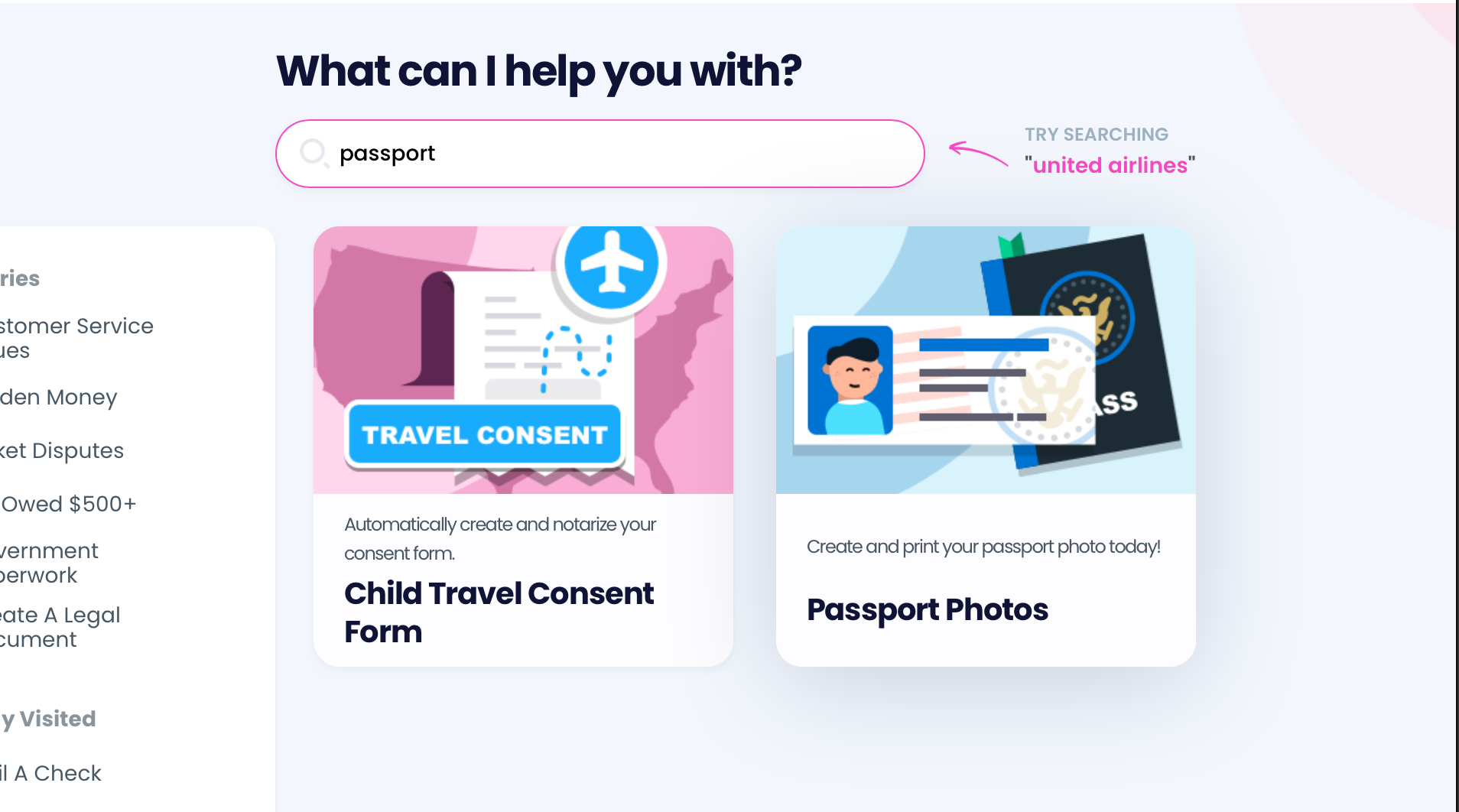 What's your task? and follow these steps:
Choose our Passport Photos feature
Take or upload a photo
Let us know whether you'd like to get your photos by mail as well. We send the digital copy by default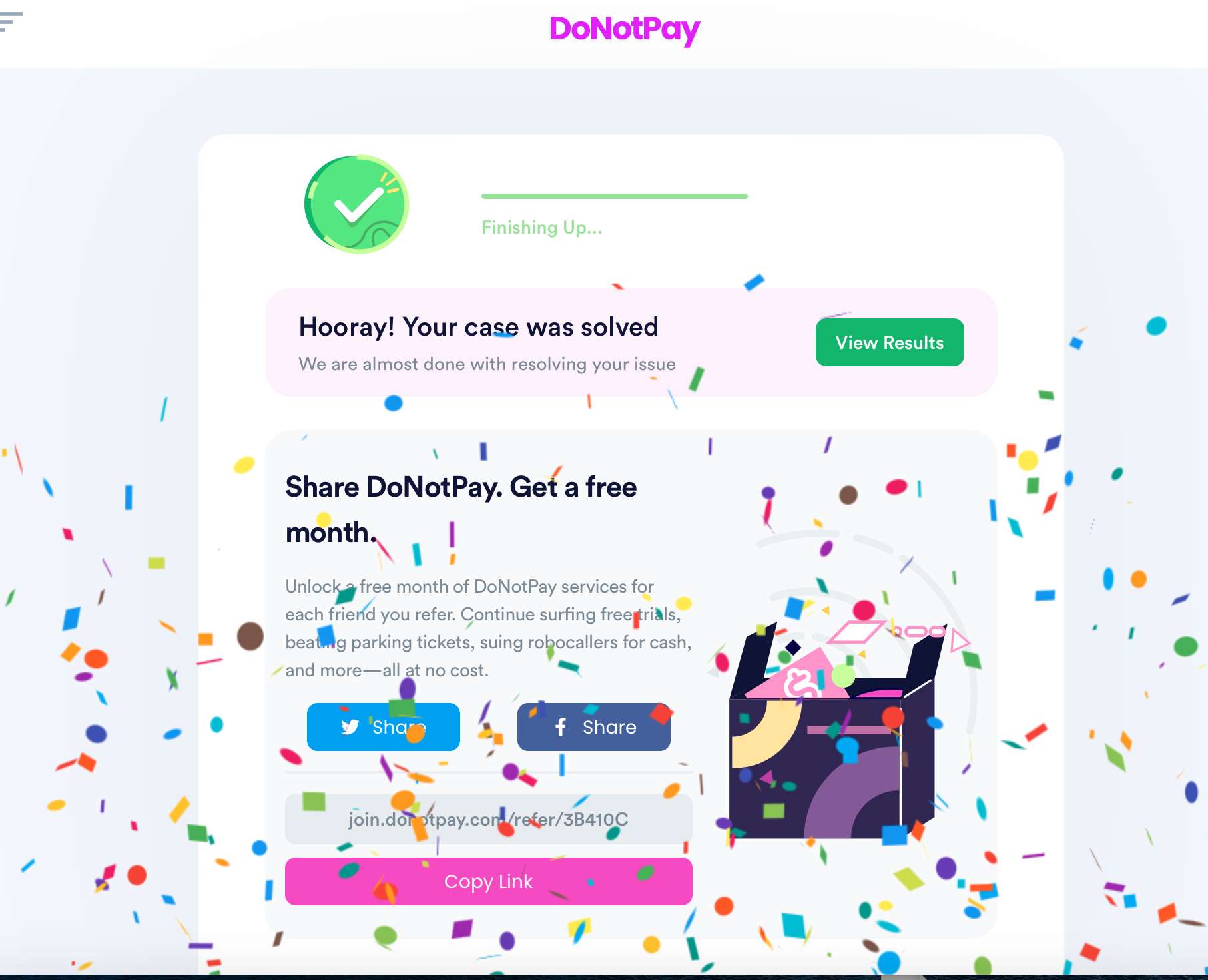 That's it! You don't have to leave your home to get acceptable photos. DoNotPay facilitates the whole process online.
Find your place of residence in the table below to see where you can have your passport photo taken:
Take Control of Your Finances
DoNotPay is a great way of taking care of your money, whether you're cost cutting or looking for some extra income. Your new virtual assistant will help you:
Explore All the Facets of Our Multi-Purpose Platform
Our app is great for helping you with your money, but the benefits of your DoNotPay subscription don't stop there. The portfolio of DoNotPay's products and services is so diverse that anyone can find something useful to make their daily tasks easier.
We can help you deal with annoying DMV appointments, protect your privacy by offering a burner phone number, or avoid trips to a post office with our mailing service!
Find a more comprehensive yet cheaper subscription—we'll wait!