The Best Tips on Where To Get a Passport Photo in Philadelphia
Whether you're getting your passport issued or renewed, getting your passport photo taken is a crucial step. If you live in Philadelphia and this is your first time applying for a passport, you might not know places that offer passport photo services.
Look no further because you've come to the right place! In this article, DoNotPay provides the ultimate guide on where to get a passport photo in Philadelphia.
Where To Get Passport Photos Taken in Philadelphia
If you opt for getting your passport photo taken professionally, make sure you call beforehand to confirm the price, business hours, and other important info. Here are a few places that offer professional passport photo services:
Types of Places
Details
Retail stores
Pharmacies
Photography studios

PhotoLounge
Pretty Photo
The Camera Shop
Indie Photo
Wulu Photo Service

Shipping centers
Passport and other government offices

Philadelphia Passport Agency
Travel Visa Pro
Philadelphia Office of Judicial Records
What Is the Cost of Passport Photos in Philadelphia?
If you want affordable passport photo services, photography studios might not be the best option for you because they can charge as high as $35. Check out the list below for info on more affordable options, categorized by store:
Walmart—$7.44
Rite Aid—$8.99
Target—$9.99
UPS—$11.99
Duane Reade—$12.99
Walgreens—$12.99
FedEx—$14.99
CVS—$14.99 (you can get two additional photos for $2.99)
USPS—$15
AAA—$8 for premium members, $15 for non-members
In case you visit any of the stores mentioned above, you also need to consider the waiting time.
Requirements for Taking a Good Passport Picture
Whatever the location, it is essential to get acquainted with passport photo requirements set by the U.S. Department of State to ensure that they are fully met. If you make a single mistake, you risk getting your passport application rejected.
Here is a brief overview of the passport picture requirements:
Your photo's measurements should be 2 x 2 inches (5.1 cm x 5.1 cm)
Background of the photo should be white
Photo paper can be either matte or glossy but should be free of holes and creases
Your photo should not be older than six months
Lighting should be appropriate, without any shadows or unevenness
You can't use filters or digital enhancers to alter the photo. If your photo has a red-eye effect, you need to retake the picture
For digital photos, the acceptable number of pixels range between 600 x 600 and 1200 x 1200
Your head in the photo must measure between 1 and 1 ⅜ inches (between 25 mm and 35 mm)
You should stand or sit up straight, look directly into the camera, and pose with a natural smile
You should avoid wearing the following:

Camouflage attire
Costume
Chunky jewelry
Hats or head scarves unless you're wearing them for medical or religious purposes
Sunglasses or tinted glasses—If you wear prescription glasses or an eye patch for medical reasons, present a signed doctor's statement to verify this
Headphones and other wireless devices
Heavy makeup that changes your features
Face masks or veils
Tank tops or shirts with a low neckline
Is it difficult to keep track of the passport photo requirements? and get your perfect passport photo without leaving your home!
Save Time and Money by Getting Your Passport Photo Edited by DoNotPay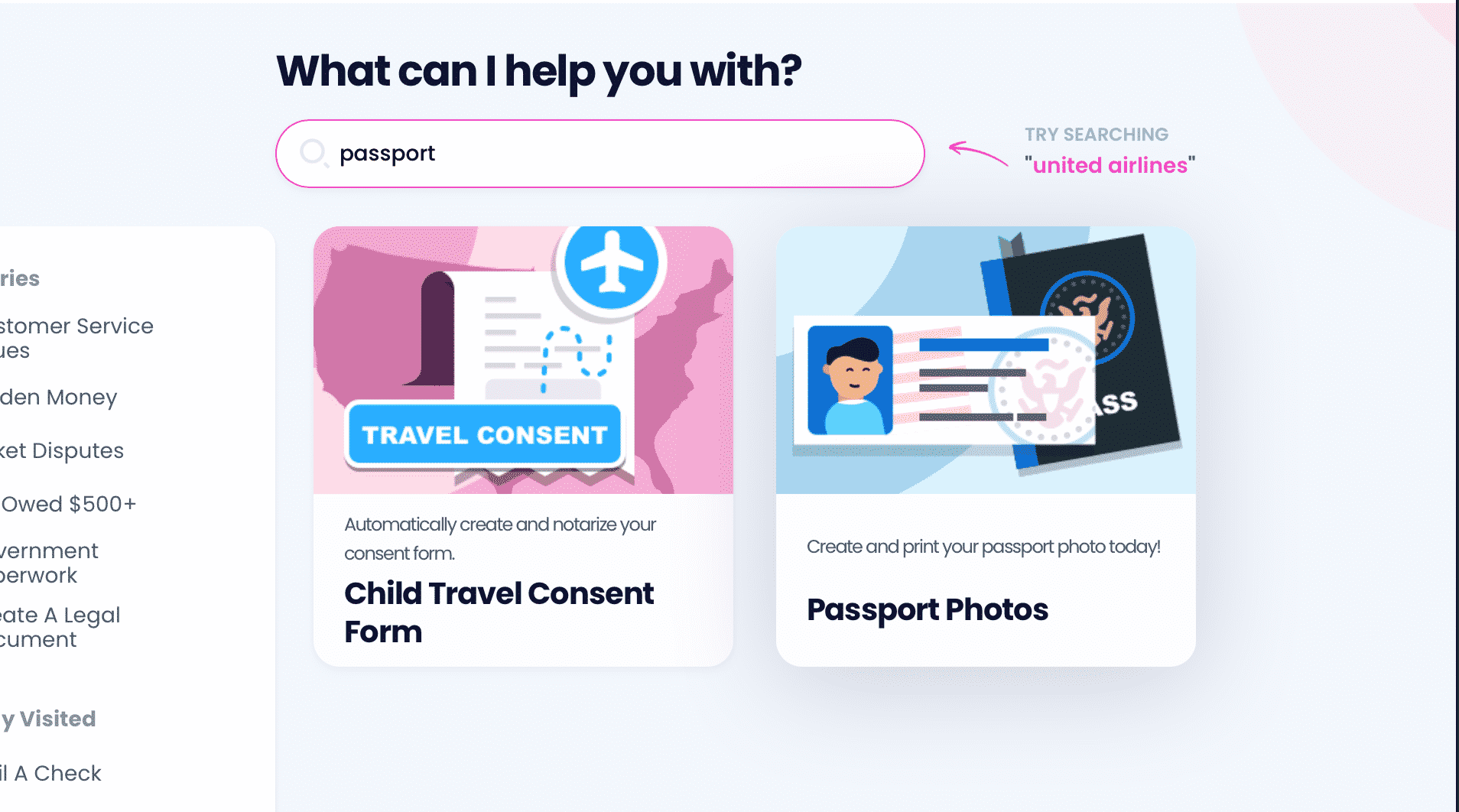 Opting for a professional photographer to take your photo is a safe option, but you risk wasting time and money to get it. Why not save both and use DoNotPay to generate your passport photo online?
Follow the steps below to get your passport picture within minutes:
in your web browser
Type Passport Photos in the search bar
Upload your photo
Enter your email address
Our AI-powered tool will scan the photo, make the required edits, and email it to you. If you want physical copies, enter your home address. We will ship them to you within three to ten business days, depending on your shipping choice.
DoNotPay Can Solve All Your Passport Photo Problems in an Instant
Explore our knowledge base to get useful info on passport pictures! We answer some of the most commonly asked questions, such as:
Find your place of residence in the table below to see where you can have your passport photo taken:
DoNotPay Resolves Both Bureaucratic and Legal Issues
One of our app's best qualities is its versatility. You can use your personal AI-powered assistant to overcome both legal and bureaucratic obstacles without breaking a sweat. No more waiting in lines or breaking the bank due to sky-high lawyer fees!
Take a look at what you get access to for a low monthly fee:
Drawing up tailor-made legal documents

Applying for property tax exemptions
Can DoNotPay Do Anything Else?
The world's first robot lawyer is capable of so much more! No matter if you want to find your unclaimed money, apply for clinical trials, get rid of email or text spam, prepare for a government test, fight workplace discrimination, or get gift card cash back, DoNotPay can help!
What are you waiting for? Sign up for DoNotPay now to enjoy our nifty products!