How To Take a Passport Photo With an iPad—A Complete Guide
More and more people nowadays choose to take their passport photos at home. This solution is practical for many reasons—it will save you some time and cash and even give you a sense of personal accomplishment.
Luckily, there are numerous ways to take a passport photo at home, such as using an iPad, phone, or a digital camera. If you want to know how to take a passport photo with an iPad, DoNotPay is at your disposal! We will explain the rules you have to abide by and give you some helpful pointers on how to complete the process as painlessly as possible!
Passport Photo Requirements in a Nutshell
Taking a passport photo at home means you have to be familiar with the passport photo requirements, courtesy of the U.S. Department of State. Bear in mind that you'll have to follow the regulations thoroughly if you don't want your passport photo rejected.
Here is what you should know about passport photo requirements—you must:
Be mindful about the size—The photo must be exactly 2 x 2 inches (51 x 51 mm) in size. Your head size should be from 1 to 1 ⅜ (25–35 mm) from the top of your head to the bottom of your chin
Assume the correct posture—You have to face the camera directly and avoid:

Tilting your head
Looking down or to the side
Turning your head sideways

Mind your facial expression—You should keep a neutral facial expression (a natural smile is allowed)
Wear proper attire—Your everyday clothing will do the trick. The photo may get rejected if it displays you wearing:

Costume
Uniform
Camouflage clothing

Avoid accessories—Remove all unnecessary accessories, such as glasses, hats, and any headgear, unless you have a medical or religious reason for wearing them. If you do, submit a written doctor's statement with your application and make sure the accessories don't cover any part of your face
Stand in front of a white background—Any patterned or colored background will not do
Pay attention to the quality—The photo will be rejected if it's:

Blurry or grainy
Digitally altered (e.g., to turn the background white)
Not printed on a high-quality paper
Filled with holes, smudges, and creases
Bear in mind that you shouldn't submit any photo older than six months.
How To Take a Passport Photo at Home With Your iPad—The Ultimate Guide
Taking your passport photo at home will go smoothly with some certified tips. The table below contains a detailed description of the process:
How To Take Your Passport Photo With Your iPad
Details
Find a photographer
You can use a tripod or ask a friend or a family member to take your headshot—selfies are not allowed
Choose the background
A plain white wall will do the trick for the photo. If you don't have one, you can place a white sheet of paper or a white poster behind your back. Make sure the photo doesn't show the edges of the paper. You are also required to remove all objects from the frame
Avoid the shadows
Standing next to a window will provide the best lighting. To make sure there are no shadows, avoid standing:

Under a lamp
In direct sunlight

Follow the requirements
Make sure to follow all additional requirements regarding your:

Posture
Clothes
Accessories
Facial expression

Check and adjust the photo
Once the photo is taken, go to the gallery and check how it turned out. You can use various tools to:

Straighten the photo
Crop the photo (make sure your face is in the middle of the image and there's space around your head and under your chin)

You can save the photo once you're satisfied with the results
While the passport photo regulations are fairly straightforward, following them may require a bit of effort. Also, without a proper assessment, there's no guarantee your photo will be accepted.
You can simplify the process by signing up for DoNotPay. It will take us mere minutes to ensure your photo meets the government standards!
Need a Quality Passport Photo in Record Time? Make Way for DoNotPay!
If you opt for DoNotPay, you won't have to:
Have your passport photo taken dozens of times
Adjust the photo yourself
Hope it fits the criteria so that you don't have to repeat the process
We can help you create an adequate passport photo in mere moments and make sure it gets accepted on the first try.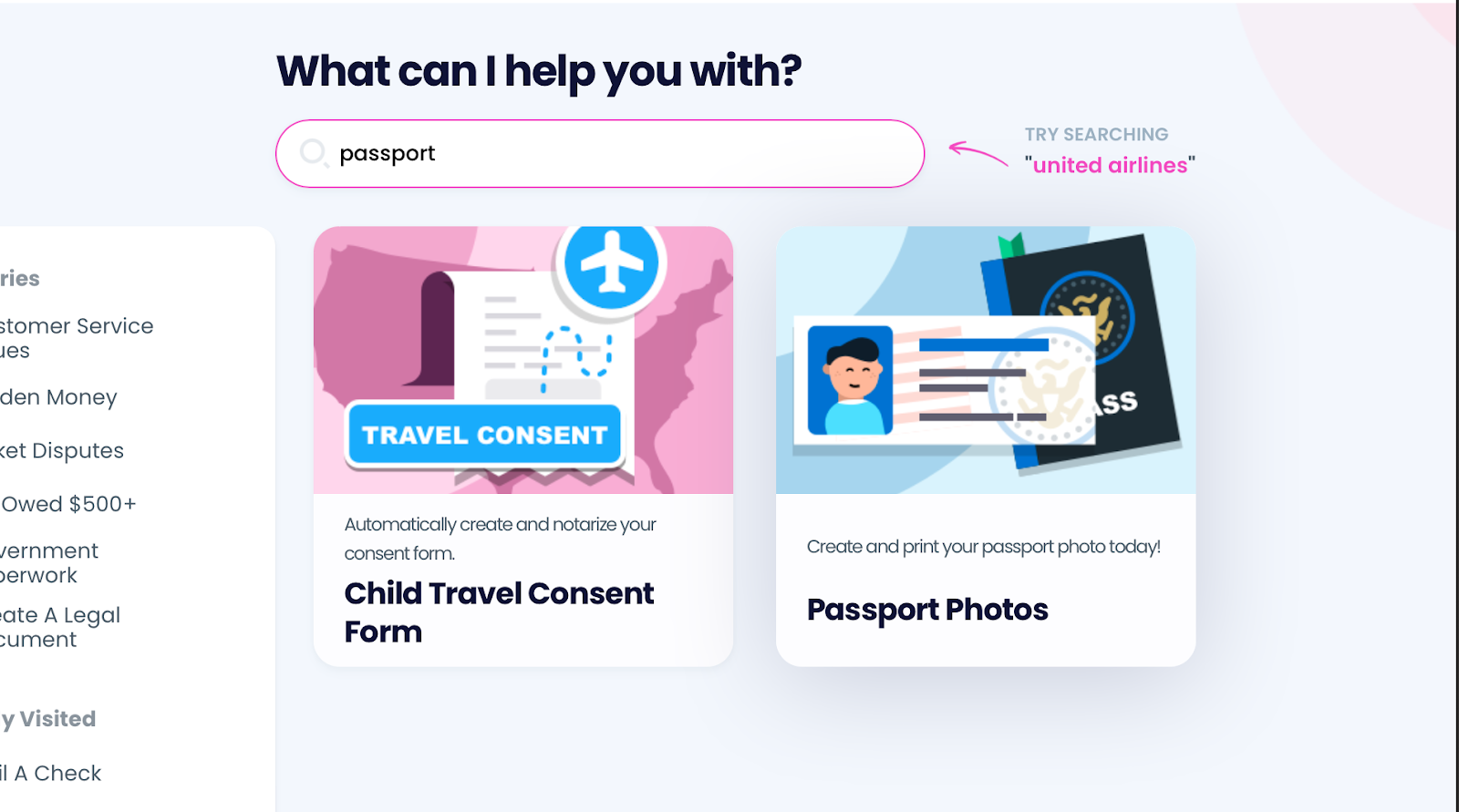 You only need to register for DoNotPay and follow these steps:
Go to our Passport Photos tool
Upload the photo
Choose how and when you'd like to receive the photo
Once you complete the steps, DoNotPay takes over. Our program will immediately process the digital image and adjust the size, shadows, and positioning. If the program is unable to process the photo due to poor quality, we'll inform you instantly so you can take a new one. You can get two copies by mail or email, depending on your preference.
Do you want to know more about passport photos? Our learning center is an invaluable source of information about:
Find your place of residence in the table below to see where you can have your passport photo taken:
DoNotPay Covers All the Bases
From getting you ready for various government tests to helping you reduce your property taxes, DoNotPay offers valuable assistance with the tasks that make most people at least roll their eyes. Dealing with bureaucracy isn't fun, but it also doesn't have to be as difficult as it is.
Every product in DoNotPay's portfolio is designed to efficiently deal with a specific issue within a few minutes and without sacrificing your comfort. Take a look at the tasks our app can make much more simple:
A Little More Money Never Hurt Anybody
Hardly anyone would turn down a chance to earn some more cash. That's why DoNotPay not only protects your rights and interests but also offers great opportunities to improve your financial situation.
With our help, you can find paid clinical trials, locate your missing money in any state, get your cash back from used gift cards, or enter various raffles and win great prizes.