Where To Get Passport Photos in Brooklyn Hassle-Free
Taking passport photos by yourself can be risky as your equipment is probably far from the one in a studio. Getting photographed by a professional seems like a decent idea, but finding the right place to have this done may be challenging.
If you live in New York City and want to know where to get passport photos in Brooklyn, this article will help you with some valuable suggestions. Learn what prices you should expect, what criteria your pictures must meet, and how to make and adjust a passport photo yourself by using DoNotPay!
Basic Requirements for a Proper Passport Photo
Whether you create your passport photo online, at home, or at a designated location, you must ensure that the picture complies with certain general requirements. The U.S. Department of State's Bureau of Consular Affairs established these rules to prevent applicants from submitting unacceptable photos and prolonging the passport issuance process.
Here's a table showing the overview of the essential criteria that must be met:
Criteria
Details
Size of the photo
2 x 2'' (or 51 mm x 51 mm)
Head size in the picture
Between 1'' and 1 3/8'' from the top to the bottom of the head
Resolution (for a digital photo)
Between 600 x 600 and 1200 x 1200 pixels
Print paper type
Glossy or matte
Issued
Within the last six months
Background
White
Position
Facing the camera, without head tilts
Should have borders
No
Filters or alterations allowed
No
Face

Acceptable:

Open eyes
Neutral facial expression
Natural or mild smile

Unacceptable:

Grimaces
Wide smile
Large piercings
Hair covering face

Clothes

Acceptable:

Everyday clothes
Neutral colors
Religious attire

Unacceptable:

Camouflage clothes
National costumes
Hats and head coverings

Accessories
Unacceptable:

Face masks
Headphones and hands-free devices
Eyewear—glasses and sunglasses
Huge jewelry
Large hair accessories
Places in Brooklyn Where You Can Get Passport Pictures Taken
Photo studios have professionals that know how to take a good passport picture and edit and fix elements such as lighting, contrast, or background. Besides at these locations, you can also get photographed in some other stores and facilities.
Here are a few ideas for the places in Brooklyn where you can get quality photos:
Pharmacies, such as CVS or Walgreens, that have:

More than 30 locations in this part of the city
Special biometric editing tools
Additional related services

AAA locations
Photo shops, including:

Photoreal
Duane Reade
Accurate Photo
How Much Do Passport Photos Cost in Brooklyn?
The prices of professional passport photos in Brooklyn vary. To help you skip searching for accurate information regarding them, we made a table listing the costs of this service at different locations:
| | |
| --- | --- |
| Company | Price |
| Walgreens | $14.99 |
| CVS Pharmacy | $14.99 |
| Target | $9.99 |
| Walmart | $7.44 |
| UPS | $11.99 or $0.35 if you print it in other stores as a 4 x 6'' photo |
| USPS | $15.00 or $0.35 if you print it in other stores as a 4 x 6'' photo |
| FedEx | $14.95 |
| AAA | $10.00 |
| Brooklyn Public Library Central Branch | $18.00 |
DoNotPay Helps You Prepare a Perfect Headshot for Your Passport
If traveling to a photo store is too much hassle for you at the moment, you can take a passport picture yourself but with the best assistant. Instead of going through a lengthy and risky editing procedure, we suggest you create a proper photo with DoNotPay in a matter of minutes!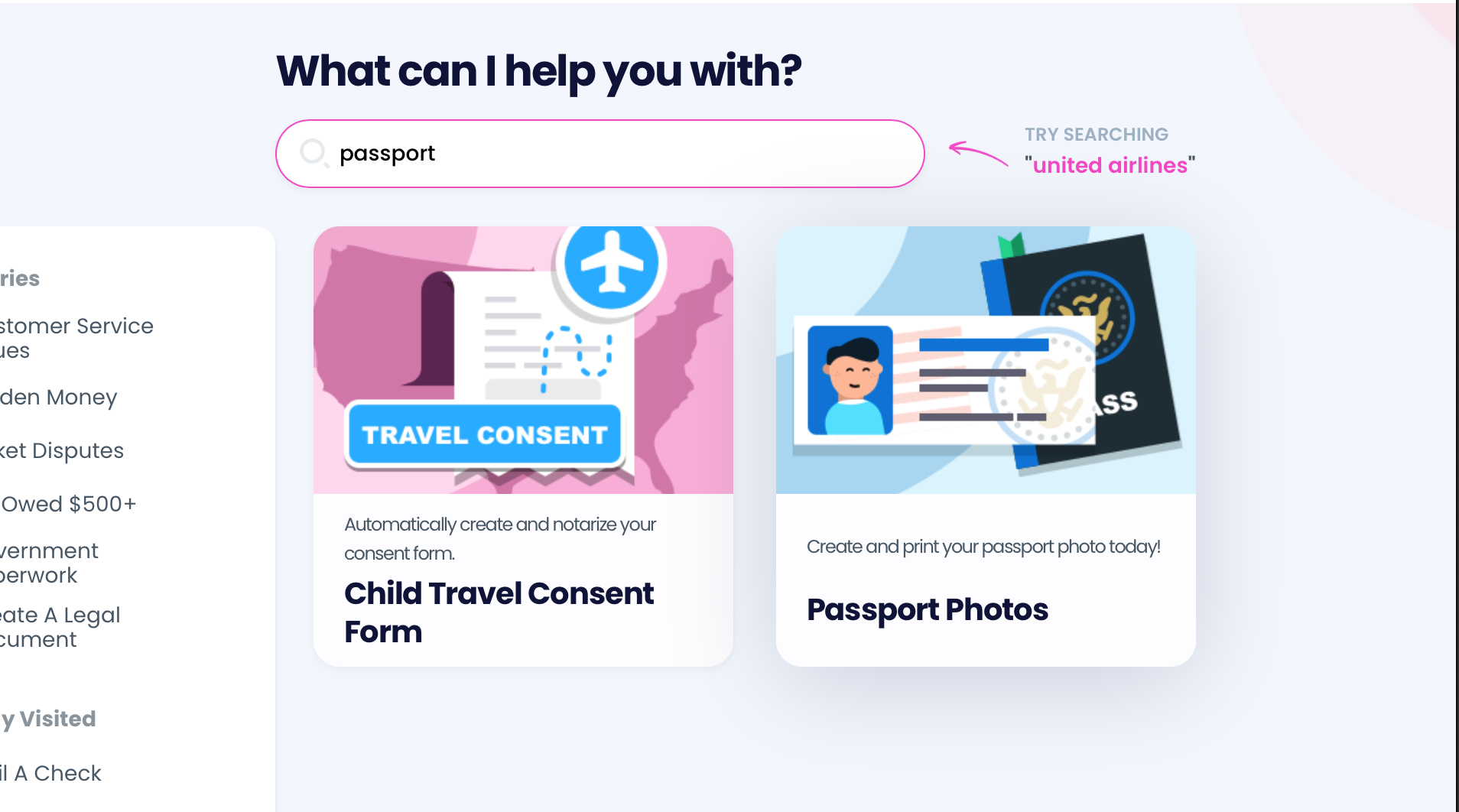 Our app will run the necessary checks on the picture you take and make the required adjustments based on the established criteria. This includes:
Cropping
Resizing
Tweaking the lighting settings
Making contrast corrections
Making any other required adjustments
Here's all you need to do once you create an account on DoNotPay:
Select Passport Photos
Choose the photo from your device and upload it
Add your email address to receive an electronic version of your photo
Include your shipping address in case you want us to send you physical pictures as well
Email copies will reach your inbox right away, while physical copies may take from three to ten days to get delivered, depending on the shipping option.
Our Knowledge Base Can Teach You More About Passport Photos
Do you need more information about getting passport pictures? Take advantage of our extensive knowledge base and find great instructions for:
Find your place of residence in the table below to see where you can have your passport photo taken:
Discover DoNotPay's Product Range
DoNotPay has a vast range of products that help you earn and save money and fight bureaucracy. Check out how to get insurance or warranty, file a FOIA request, send anything through online fax, draw up a tailor-made legal document, get documents notarized, get a college fee waiver, sign up for any clinical trial, and so much more!
Your personal AI-powered assistant can also lend its helping hand if you need to fight email or text spam, get robocall compensation, request refunds from airlines, draw up a child travel consent form, prepare for government tests, and combat workplace discrimination successfully.
Save and Earn Money
The best part of using DoNotPay is that you can both save and earn money. As soon as you sign up, make sure you check out how you can find missing money, get free raffle tickets, get compensation for victims of crime, report a late or missing delivery and get a refund for it, and request gift card cash back.
If you want to sign up for a free trial risk-free, cancel any subscription-based service, request a refund from a company, sue anyone in small claims court, or jump the phone queue when getting in touch with customer service reps, you can always count on us.