Find Out How To Change Your Passport Photo Easily!
Looking for useful info on how to change your passport photo? You're in the right place! We provide you with a step-by-step guide on changing your old passport photo and help you take your new one from the comfort of your home!
Why waste time going to Walgreens or any other store to have your picture taken when you can sign up for DoNotPay and do it by yourself effortlessly?
Can I Change My Passport Photo?
Adult passports generally last for ten years. If you want to change your photo before your passport expires, you have to apply for a renewal. That means that your current passport would become invalid.
How To Change Your Passport Photo—The Passport Renewal Process Explained
Although renewing your passport is the only way to change your passport photo, the renewal process doesn't have to be complicated. Here's how to get it done:
Fill in the DS-82 form
Buy a stamp at a nearby post office
Mail the form, your old passport, new passport photos, and associated fees to the State Department address found on the application form
It's important to note that you must send your renewal documentation to the State Department and not to any passport acceptance facilities.
How To Get a New Passport Photo Taken—Explained
You have a few options when it comes to taking a new passport photo, including:
Going to your local Walgreens, Walmart, or AAA store—You can visit your nearby store and have your passport photo taken. Keep in mind this option is pricey and time-consuming. You would have to set aside around $15
Taking the photo on your own—If you want to take the photo by yourself, you have to make sure to meet the necessary requirements for the photo to be accepted
Using DoNotPay—With DoNotPay, you don't have to figure out what requirements you have to meet. Not only can you take your passport photo at home, but our app will do most of the work for you! We'll make all the necessary adjustments so that you don't have to bother
How To Update Your Passport Photo—Requirements
There are certain requirements that you must meet to update your passport photo.
If you decide to do it yourself, you should:
Face the camera directly with your both ears visible
Not look down
Take the photo against a white background
Ensure the photo is between 1″ to 1 3/8″ (25 mm to 35 mm) from the bottom of the chin to the top of the head and that it measures 2 x 2″ (or 5 cm x 5 cm)
Photos can be in color or black and white but can't be older than six months. In case you take your photo in front of a dark or patterned background, it won't be valid.
If you want the process to go smoothly, choose DoNotPay!
How To Get a New Passport Photo With DoNotPay From the Comfort of Your Home
DoNotPay steps in to help you get the perfect passport photo in only a few clicks! Our app will make sure to crop, resize, and alter your photo to guarantee it meets the necessary requirements.
No more worries whether your photo will be valid! The best part is that the process takes almost no time at all. All you have to do is complete our quick four-step guide, and you're all set:
Select the Passport Photos feature
Snap a photo or upload one you already have
Say whether you want us to mail you two physical copies in addition to emailing you the digital ones
Our app will adjust the background and ensure your photo meets each requirement.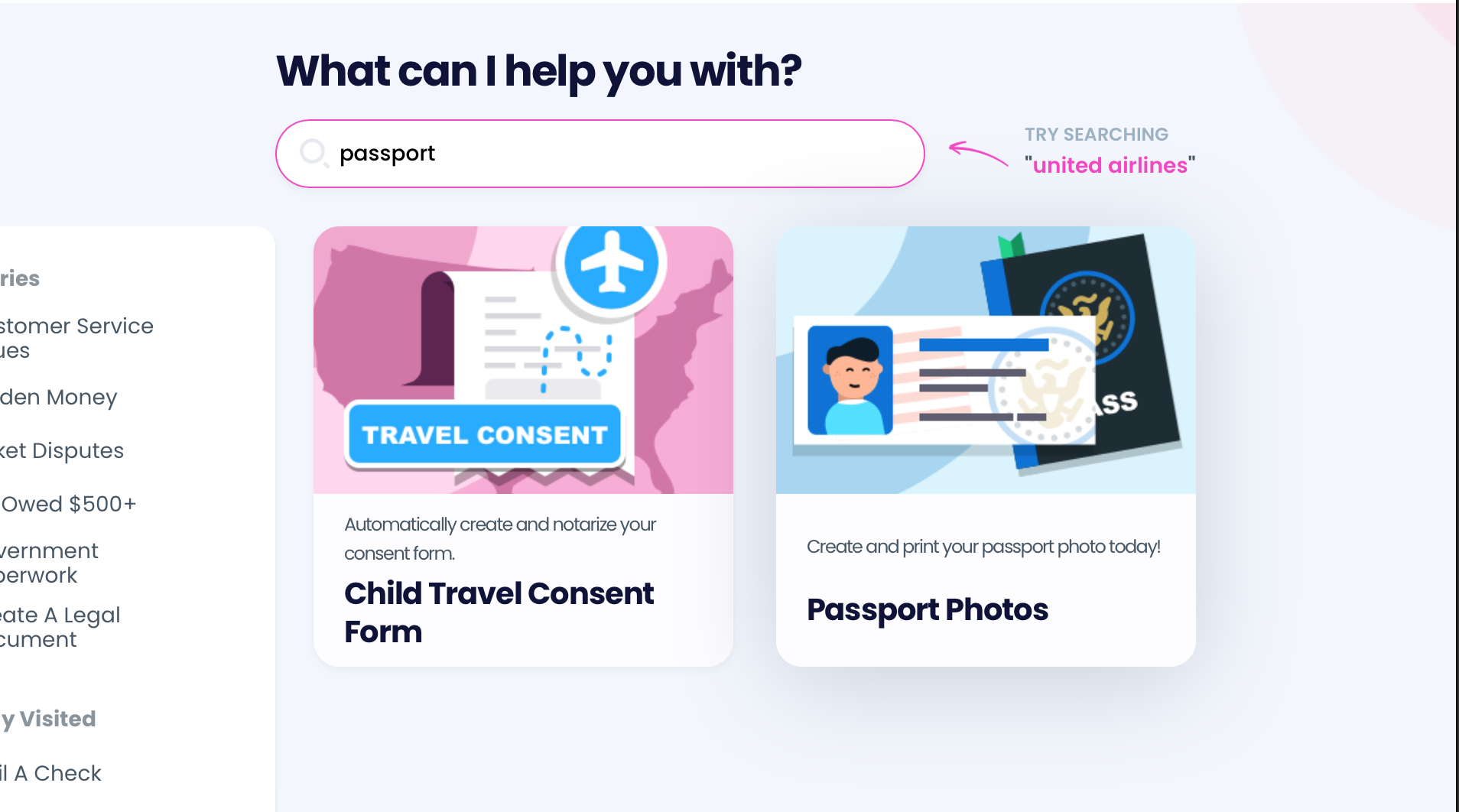 What Should I Wear for My Passport Photo?
When it comes to what to wear for your passport photo, you can choose any outfit you like. Although you can wear clothes you feel comfortable in, certain items are forbidden when taking a passport photo. Check out the table below for details:
Clothing Item/Accessory
Explanation
Uniforms
You can't wear any type of uniform when taking a passport photo, and that includes:

Military uniforms
Flight crew uniforms
Professional uniforms

Glasses
Accessories, such as sunglasses, aren't acceptable unless you have to wear them for medical reasons.

The only exception is if you have to wear your prescription glasses at all times due to a medical condition—then you can avoid taking them off by providing a special signed doctor's statement

Hats and headgear
Hats and other head coverings are acceptable only if you wear them due to religious beliefs, but they cannot cover your face
Large hair accessories
You should avoid wearing headbands or other large accessories and, if possible, tie your hair with a thin hair tie
DoNotPay Provides You With Additional Assistance!
We can assist you with more than changing your passport photo! Check out the list below to see how to:
Find your place of residence in the table below to see where you can have your passport photo taken:
Paying for Lawyers? We Don't Think So!
For an average Joe, any mention of legal terminology and complicated administrative processes is likely to cause a headache, and understandably so! Still, you don't have to jump the gun and hire expensive lawyers for the smallest matters.
It's the 21st century, and everything is automated. Why would it be different with bureaucracy? DoNotPay can help you draft efficient neighbor complaint letters, prepare you for a small claims court appearance, or create standardized legal documents and have them notarized online.
Our app is a great resource for fighting workplace discrimination, stopping stalking and harassment, protecting copyrights, securing compensation for victims of crime, and even reducing property taxes—all at a fraction of the price of traditional legal help.
Need To Do Some Penny-Pinching?
Whether you're saving for rainy days or a new gadget, DoNotPay can provide numerous options to save and earn more cash.
Do you need help with utility bills? Are you wondering how to get those few dollars left on your gift cards? Are you unsure about how to find your unclaimed money? If the answer is yes, our app can help.
With our assistance, you'll be able to enter raffles, start free trials with no risks, participate in lucrative clinical trials, or claim refunds for late deliveries!