How To Take a Passport Photo at Home Fuss-Free
Can you use your own picture for a passport? Absolutely yes! Due to expensive professional services, many people opt for taking a passport-size photo at home with their smartphones or cameras. This method can be tricky, as the gear and the image quality can't be at the same level as when done in a studio.
In this article, we will show you how to take a passport photo at home in a matter of minutes and avoid rejection and delays in your application. Subscribe to DoNotPay and get everything done with our help in a flash!
The Elements of an Acceptable Passport Picture
Before creating a photo by yourself, you should pay attention to the official rules determined by the U.S. Department of State. Failing to comply with the essential guidelines can cause problems and delays during the passport application process.
The main requirements are listed in the following lines:
Your picture must be high resolution
The size of the photo must be 2 x 2 inches (or 51 mm x 51 mm)
Your head size in the picture must be between 1 and 1 ⅜ inches (or 25 cm and 35 cm), measuring from the top of your head to the bottom of your chin
Damage of any kind, including holes and smudges, is unacceptable
The print quality must be high—matte or glossy paper are the recommended options
You must take the photo standing in front of a white background
Benefits of Taking a Passport Photo at Home
Even though snapping a headshot yourself may seem less secure, it has its benefits. You can check them out in the list below:
It's free—If you take a photo in the comfort of your home, you will avoid being overcharged for a few small photos
It's simple—It may look complicated at first, but you can do a really good job by following the provided guidelines
You don't need to go anywhere—This option lets you skip going to local stores or studios to get photographed. This way, you don't need to spend fuel or waste your time in queues
Tips on How To Take a Passport Photo at Home by Yourself
Here's a step-by-step guide that will help you go through all the phases of taking your own passport photo:
Phase
Explanation
Set the required passport picture background
If you don't have a white wall in the house, a big piece of white paper or a board will do the job, but their edges shouldn't be visible in the picture. In case you can't find a white surface for this purpose, you can set the background digitally by using convenient computer programs or apps
Arrange proper lighting
The photo mustn't be too light or too dark. Standing next to the window can provide good light, while the flash will help you avoid shadows and stains on the background
Find the right position
Selfies are unacceptable, which is why you should ask a friend or a family member to take a picture of you. If no one is there, make sure you use a tripod or place the camera on an appropriate surface at the height of your head. Your head shouldn't be tilted, and you must face the camera
Find a perfect facial expression
Avoid frowning, smiling wide, or making grimaces in general. The safest bet is to have a neutral expression and a natural, mild smile.

Make sure your hair doesn't cover your face

Take care of the clothes you are wearing
You can wear everyday clothes when taking a photo for this purpose. Uniforms and national costumes aren't acceptable, as well as hats and other accessories that may hide your face or hairline
Remove the unacceptable accessories
While you can keep some types of jewelry, such as thin necklaces, large piercings and other pieces covering your face must be removed. You also shouldn't wear any glasses, sunglasses, headphones, or wireless and hands-free devices
Once you take a photo that looks satisfying and meets all listed requirements, put the finishing touches by editing it. Transfer the picture to a computer—or open it in a suitable smartphone app—and adjust it to match the requested parameters. You should:
Crop the photo to the correct size
Change the lighting and contrast settings
Fix the background if necessary
How To Take Passport Photos at Home Effortlessly With DoNotPay
If following all the instructions for creating a passport photo seems too complicated to you, give DoNotPay a chance and get the ideal snapshot in a matter of minutes!
All you need to do is upload a digital headshot—we will make all the necessary changes and edit the photo in terms of dimensions and all other settings. This way, you don't need to adjust anything yourself, as we will do the entire task in your stead.
To use our service, proceed as follows:
Open DoNotPay and sign in to your account
Go to the Passport Photos feature
Attach the photo you want to have edited
Provide us with your email so that we can send you digital copies of the new photo
You can also disclose your mailing info if you want to receive two physical copies to your home address.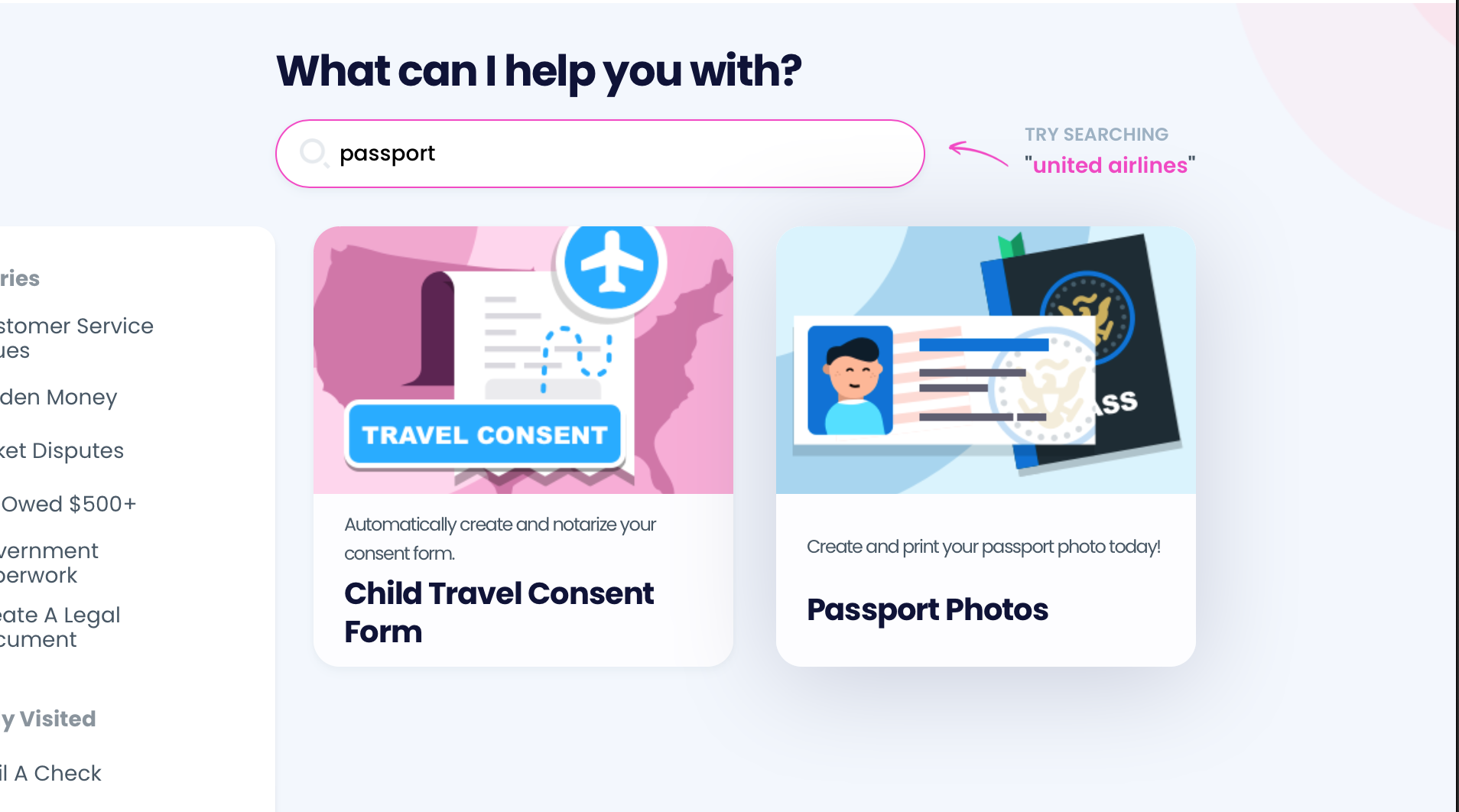 You can choose among three shipping options:
Economy Shipping—up to ten business days
Expedited Shipping—four business days
Rush Shipping—three business days
What Other Passport-Related Questions Can DoNotPay Answer?
Explore a vast collection of amazing passport photo guides. We will help you find out:
Find your place of residence in the table below to see where you can have your passport photos taken:
Not Sure if You'll Have Enough Money at the End of the Month? We Can Help
Most Americans go through financial hurdles daily. You don't need to put up with it all—as soon as you sign up for our app and voice your struggles, we will provide our assistance! DoNotPay is capable of:
Dealing With a Greedy Company? No Need To Worry
Are you dealing with a company that doesn't want to cooperate and keeps ignoring your consumer rights? No problem—DoNotPay can help you sue the company in small claims court and win your case.
If you need us to draw up a legal document, get it notarized, and fax it to the court, we can do that as well.
Have you been trying to reach the company's customer support reps with no success? Don't get stressed—our app will gladly wait in the phone queue in your stead and notify you as soon as someone picks up.