Does FedEx Take Passport Photos? Don't Suppose—Let's Diagnose!
When getting a passport for the first time or renewing the current one, you'll need to check the latest passport photo requirements and other government standards. Once you've determined these, you'll have to make a plan.
Can you take the photos yourself? Should you turn to a professional service? Does FedEx take passport photos? We provide the answers along with a convenient passport photo product that will help you get a flawless picture.
Does FedEx Take Passport Photos?
You can have your passport photos taken at FedEx, and the company can also print and ship your passport renewal application. Here's how you can get your passport pictures taken at FedEx:
Steps You Need To Take
Steps a FedEx Employee Takes

Find a suitable FedEx location
Get the contact information and business hours
Confirm that they provide passport photo service
Visit the venue

Takes your photo
Shows you the digital photo
Prints your passport photos in the required size
Visit a FedEx Office Print Ship Center for Passport Photos
FedEx Office—formerly known as FedEx Kinko's—provides printing, copying, and binding services. You can visit this center if you'd like to have your passport photos taken or printed.
How Much Does FedEx Charge for Passport Photos?
FedEx charges $14.95 for taking and printing your passport photos.
If you already have a digital picture, you can take it to FedEx for passport photo printing. In this case, you'll pay less because you'll only get the printing service. You should call a convenient FedEx Office location for the precise cost.
Take a Passport Photo at Home and Let FedEx Print Your Passport Photo
If you'd like to save some money, you could take a passport photo at home using your phone, digital camera, or tablet.
Ask a family member, roommate, or friend to help you since selfies aren't allowed. If no one is available, you can use a tripod.
To make sure your passport photo doesn't get rejected, you need to meet the following requirements:
Size—While a passport photo must be 2 x 2 inches (51 mm x 51 mm), your head needs to measure between 1 and 1 3/8 inches (22 mm–35 mm)
Background—You should stand in front of a white background. Make sure there are no patterns, objects, or other people around you
Facial expression—While a neutral expression is best, you can have a slight smile
Quality of the photo—Your digital photo has to be of high resolution, and the printed pictures need to portray your actual skin tone
Clothes—You should wear your everyday clothes and avoid uniforms, eyeglasses, and facial and head coverings
If you have a home printer of high quality, you can even print your own passport photo. If not, you can opt for printing services at FedEx or some other convenient facility.
Where Else Can You Get Your Passport Photos Taken?
Besides FedEx, other shipping providers offer passport photo services, including USPS, UPS, and PostalAnnex.
Aside from postal companies, here are some other places where you can have your passport photo taken:
Where To Have Your Passport Photos Taken
Extra Information
Retailer stores
You can get your passport photo taken at some retailers, such as Walmart and Target. You could also have a digital photo printed there in the following way:

Walmart—You can upload your digital photos online and have them delivered or collect the photos within an hour. Walmart charges $7.44 for this service
Target—You could upload your picture and pay $12.99 to get your photos delivered

Pharmacy stores
As some pharmacies offer passport photo services at selected locations, you should try there. Here are some you can consider:
Passport acceptance offices
Aside from submitting the required documentation at a passport facility, you might be able to have your photo taken and printed there at the same time. Here's how you can find a convenient location:

Access the Passport Acceptance Facility search page
Enter your ZIP code
Click the Search button
Call to confirm they provide the passport photo service

Professional photographers
A photography studio in your neighborhood might provide a passport photo service. You should inquire about the cost since the service can be pricey
Another option is to take your own passport photo, and let our app help you prepare your passport photos quickly and smoothly.
Use DoNotPay's Passport Photos Product From the Comfort of Your Home
You don't have to search for, get in touch with, or visit a place to get your passport photos taken or printed. Taking and printing them on your own is not a risk you need to take. If you're not sure how to do it alone and whether your camera and printer are reliable, we can help you!
With DoNotPay, you can stay home, save your time and energy, and get government-compliant passport photos easily!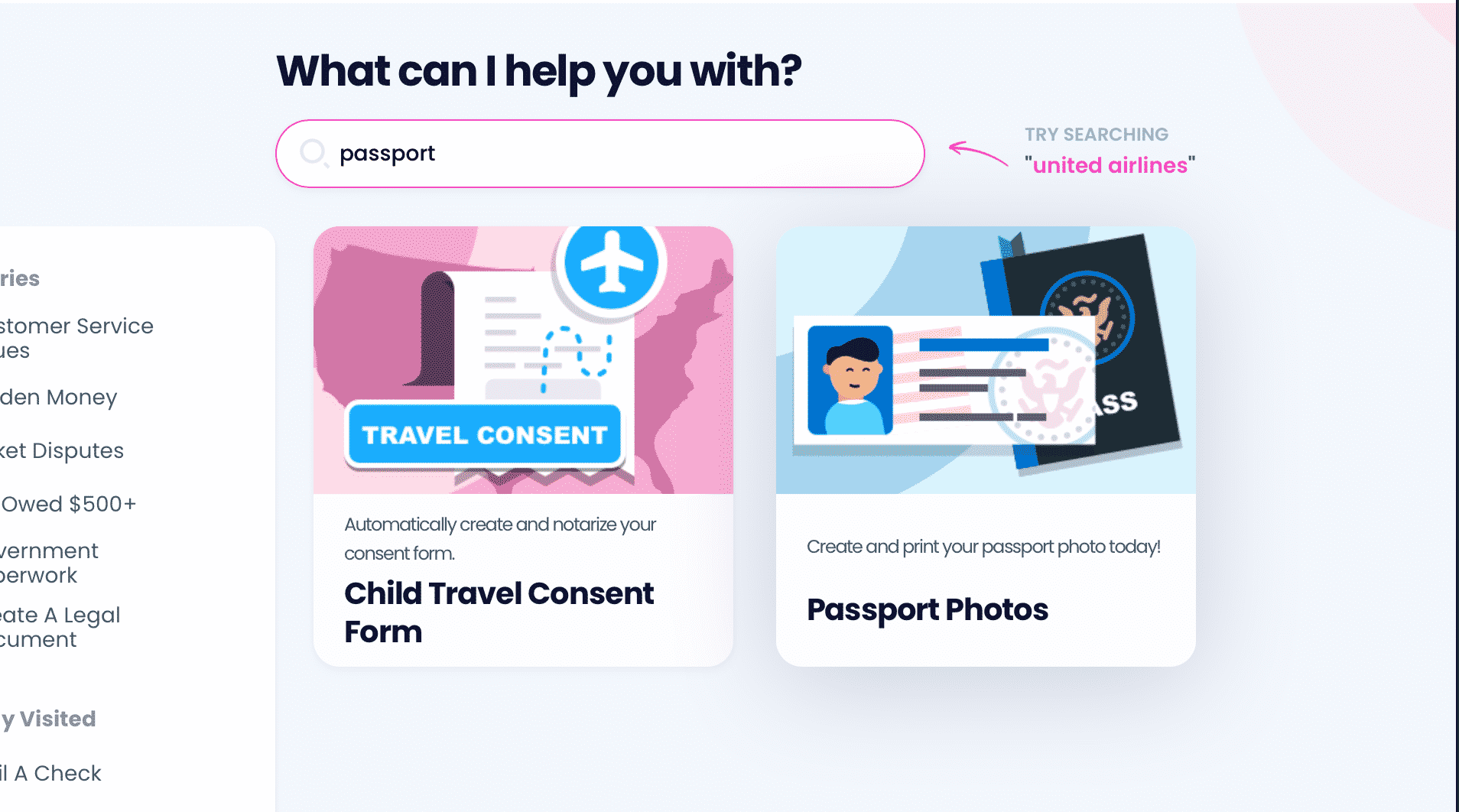 and follow these simple steps:
Select the Passport Photos product
Snap a headshot or upload a photo
Pick if you'd like to get a digital photo via email only or physical photographs delivered via mail as well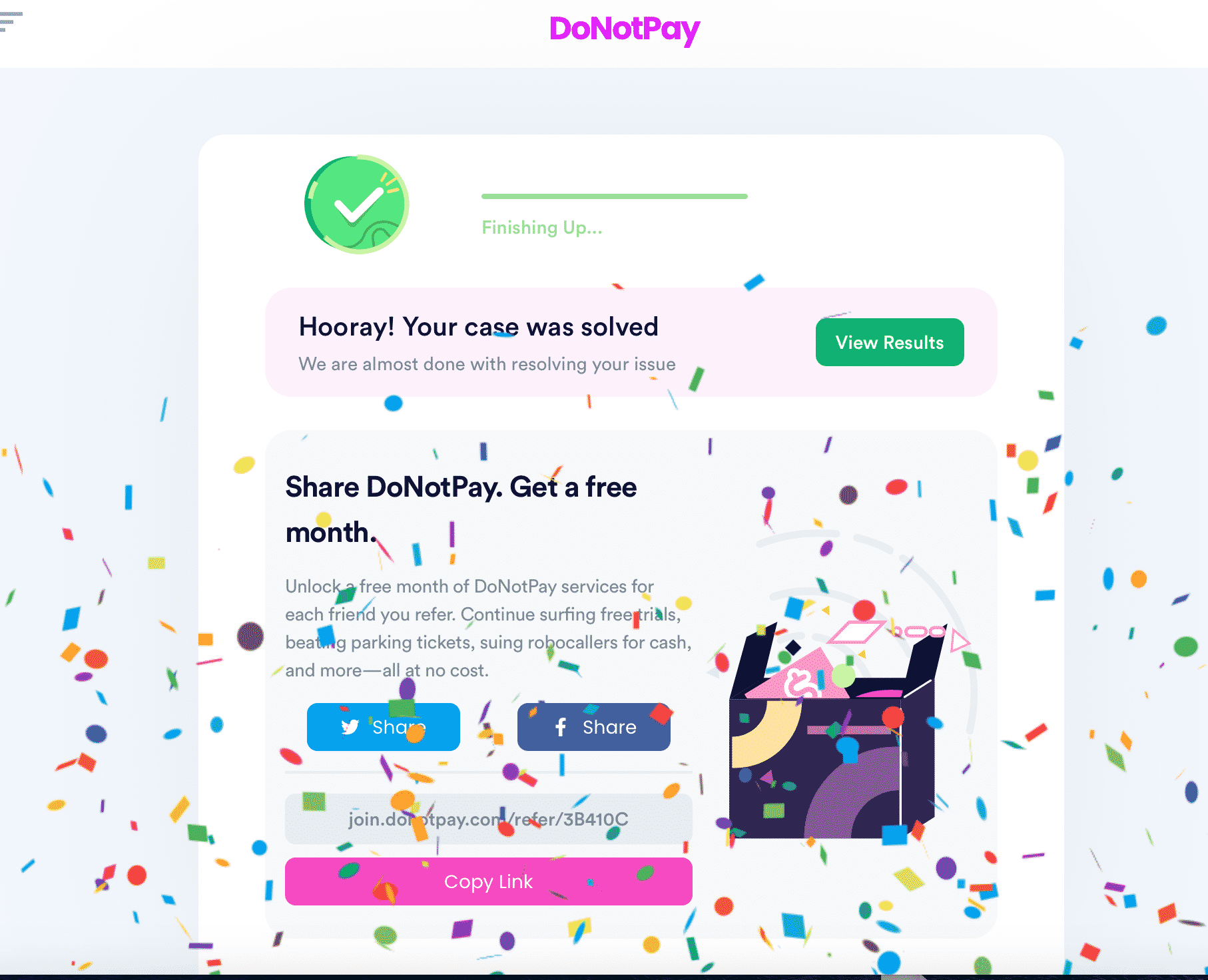 Find your place of residence in the table below to see where you can have your passport photo taken:
Communication Troubles? Say No More!
Yes, communication is the key, and DoNotPay vows to provide you with the best, most convenient methods to relay or protect your message—whether it's correspondence with your business partner or a loved one who's serving time.
Check out what you get by using our platform:
Use DoNotPay for a Better Shopping Experience
If you have a tendency to shop till you drop, some issues with purchases are bound to happen. Customer rights and satisfaction is what DoNotPay is passionate about.
With your subscription, you will be able to: