Meet the U.S. Visa Passport Photo Size Requirements With Ease
Taking a picture nowadays isn't a problem because you can snap it with your phone in no time. The method is not as easy if you need it for your visa application.
You must meet the U.S. visa passport photo size and additional requirements for your application to be accepted.
Should you turn to a professional photographer, or are there other ways to get an appropriate photo? DoNotPay has the right info and an easy solution.
What Is the Passport Photo Size for the U.S. Visa?
The U.S. visa passport photo size needs to be 2 x 2 inches (51 mm x 51 mm). In addition, your head must be positioned:
Between 1 and 1 3/8 inches (22 mm–35 mm)
50% and 69% of the image's total height from the bottom of your chin to the top of the head
Depending on the type of U.S. visa and the embassy where you submit your application, you may need:
Physical photos—You must print and send them with your visa application
Digital photos—You should attach them online while submitting the official forms
The American Visa Passport Photo Size—Digital Photo Requirements
If the U.S. embassy asks you to submit a digital photo online, it needs to fulfill the following requirements. The photo must be:
Square
In color such as the sRGB color space
In JPEG format and not more than 240 kilobytes
If you have a physical photo meeting the U.S. visa photo requirements—i.e., 2 × 2 inches (51 mm × 51 mm)—you can scan it, but make sure the resolution is:
300 pixels per inch
12 pixels per millimeter
Additional U.S. Visa Passport Photo Requirements
Besides the passport picture size for a U.S. visa, you also need to meet a few additional passport photo requirements. The photo must be in color and taken:
With no shadows
Within the last six months
Against a plain white background
Here's what else you need to pay attention to:
You Must
You Must Not

Keep your eyes open
Face the camera directly
Have a neutral expression, i.e., no exaggerated smiles

Wear a uniform or camouflage clothing
Have any face coverings or masks
Wear any headdress unless for religious reasons (but it must not cover your face)
Have any electronic devices, e.g., headphones (unless it's a medical, e.g., hearing device)
Wear eyeglasses except for medical reasons, which would also require a statement from your doctor
You can wear your everyday clothes when taking a passport photo. If you need to have your eyeglasses on, make sure that:
There is no glare or shadows
Your eyes are visible, i.e., the frames must not cover them
Where To Take U.S. Visa Passport Photos
Since the U.S. visa passport photo requirements are strict and extensive, it might not be easy to take one at home on your phone or iPad. One of the options is to seek a professional photographer to ensure your photo is not rejected.
Here are some places where you can have your passport photo taken:
Before heading to one of these locations, you should inquire if:
They provide the photo service—In some cases, only selected locations offer this type of service
You can get the whole service—Some places only offer photo printing, so you'll need to upload a digital photo through their online system and collect the physical photos in person
The cost is suitable for you—Most charge around $15, but it varies from a company and location
You have to schedule an appointment—Some don't provide a walk-in service, especially during the COVID-19 pandemic
The waiting time is too long—In most cases, you'll need to wait for an hour to get your photos
Do you find this process time-consuming and complicated? There's another way! and get your visa and passport photos in a matter of minutes.
Pick DoNotPay as your Passport Photographer
With DoNotPay, you won't have to:
Visit a physical location to have your passport photo taken
Roam around while waiting for your photos to be processed and printed
Pay a hefty amount for photo services
We know what the government requirements are, and we'll ensure your photo meets them.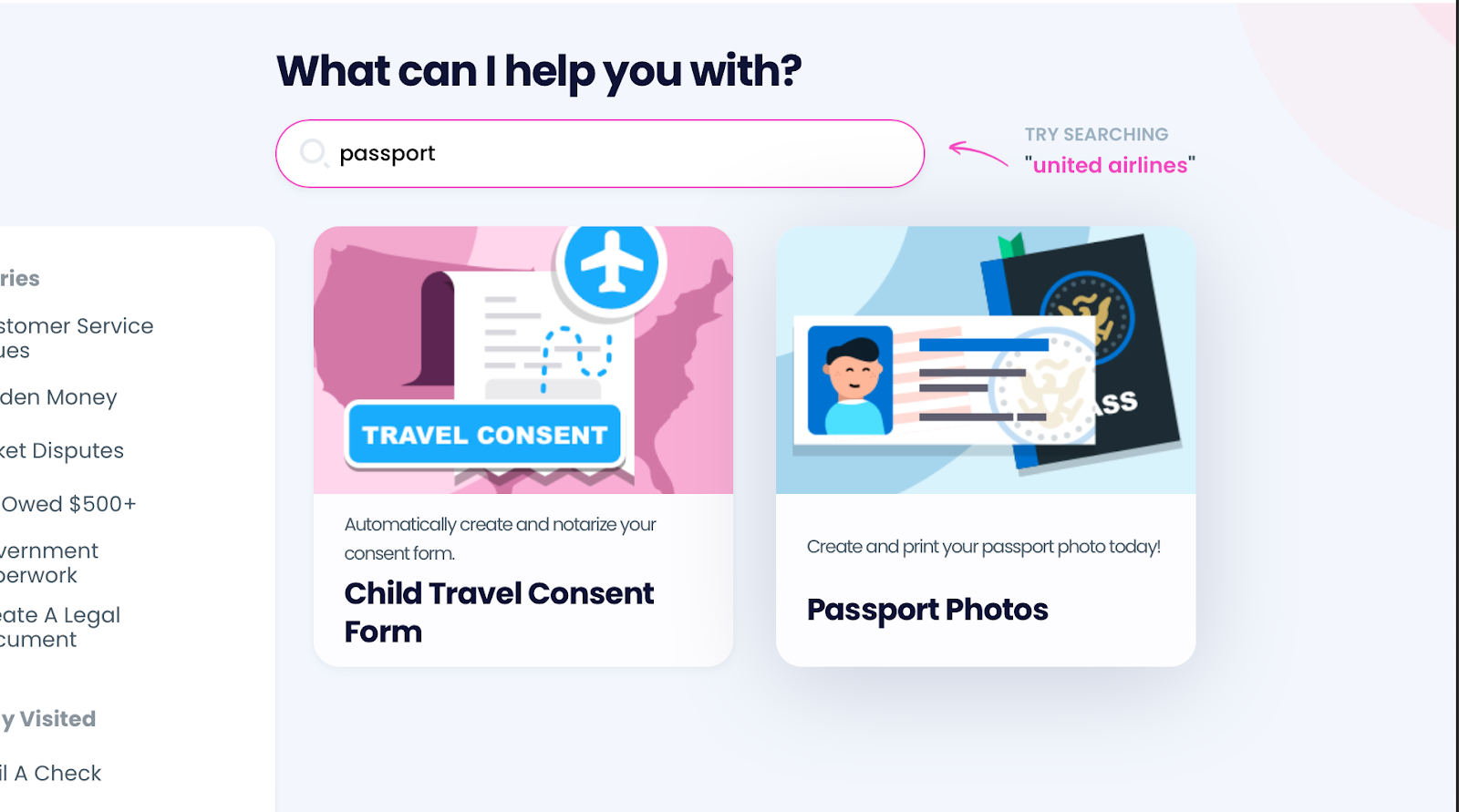 and take the following steps:
Select our Passport Photos feature
Snap a headshot on your phone or upload a photo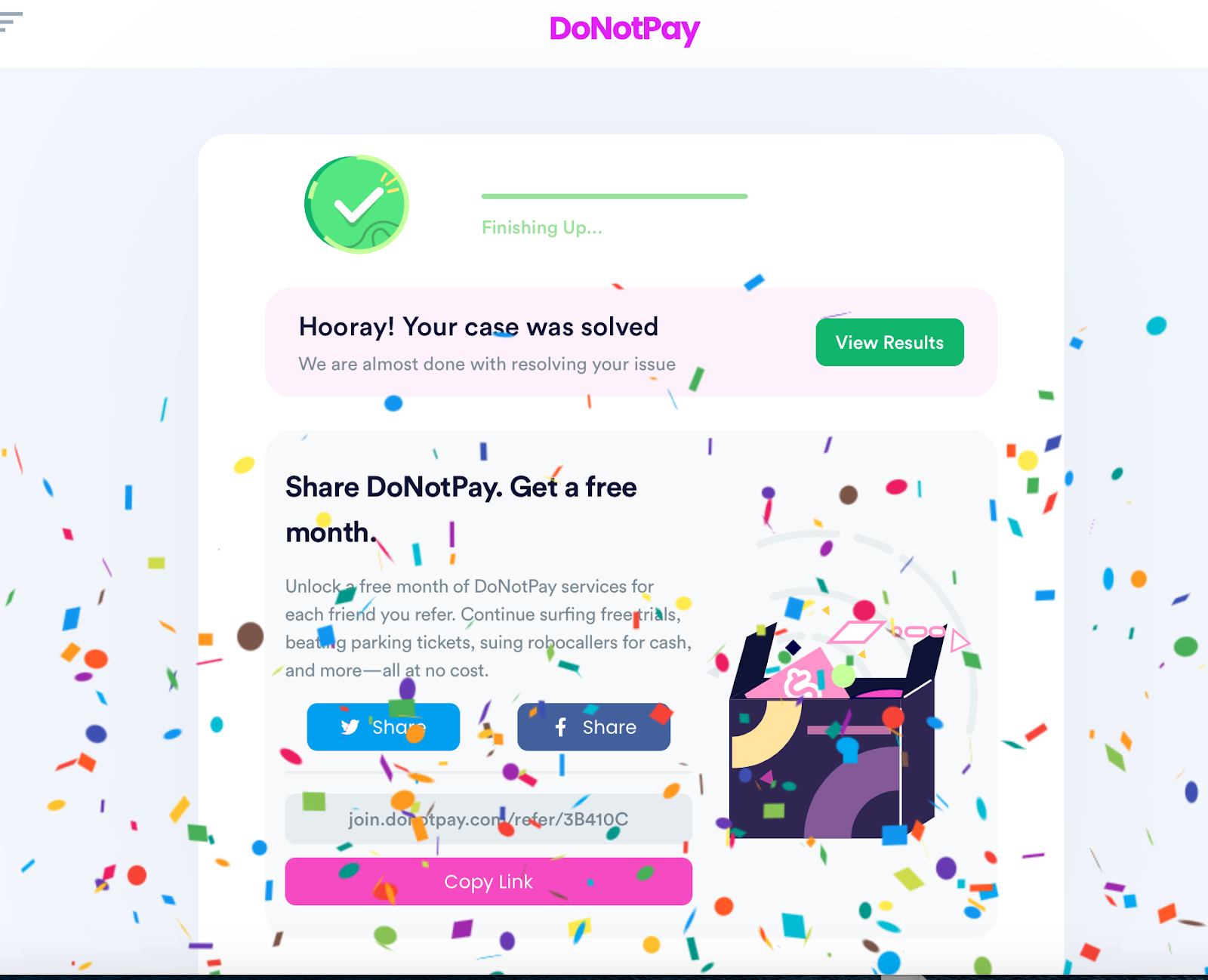 The whole process doesn't take more than a few minutes. You can initiate it anytime and anywhere, be it your home, office, airport, or another convenient place.
Our AI-powered app will let you know if your uploaded photo doesn't fit the requirements as we cannot change your head position or remove forbidden face or head coverings.
We'll take care of other details and send you your photo via email. If you need a physical copy, let our chatbot know, and we'll send it by mail.
Find your place of residence in the table below to see where you can have your passport photo taken:
Communication Troubles? Say No More!
Yes, communication is the key, and DoNotPay vows to provide you with the best, most convenient methods to relay or protect your message—whether it's correspondence with your business partner or a loved one who's serving time.
Check out what you get by using our platform:
Use DoNotPay for a Better Shopping Experience
If you have a tendency to shop till you drop, some issues with purchases are bound to happen. Customer rights and satisfaction is what DoNotPay is passionate about.
With your subscription, you will be able to: