Taking Passport Photos With a Digital Camera Is One of the Options
Preparing a passport application can be a hassle. You must gather the paperwork as well as check the acceptance locations and the latest photo requirements.
Many people would like to simplify the process by taking the picture themselves, but is taking passport photos with a digital camera the best option? Should you visit a professional photo center instead? DoNotPay presents valuable information and a neat solution.
Get Ready for Taking Quality Passport Photo With a Digital Camera
If you opt for taking passport photos at home using your digital camera, phone, or iPad, you'll need to take into account the following:
Requirements
Extra Information
Background
You have to stand in front of a white background. If you don't have a plain white wall, you could put up an off-white or white:

Cloth
Larger paper or cardboard

Lighting
You can take a photo using:

Natural lighting—Make sure there are no shadows over your face
Artificial lights—Fluorescent lighting may work well, but you shouldn't position the source near your face as your photo might seem overexposed

Camera stand
As selfies aren't allowed, you need to:

Set a timer on the camera
Place your digital camera on a tripod

If you don't have a tripod, you could put your camera on a stack of books or boxes
Additional Factors To Consider When Using a Digital Camera for Passport Photos
When taking a passport photo with your camera, you should also pay attention to the following:
Flash—You should avoid using flash when taking passport photos with a digital camera since it creates a glare, which isn't allowed
Image resolution—The image needs to be between 600 x 600 and 1,200 x 1,200 pixels in size and cannot be grainy, pixelated, or blurry
Size and format—Your digital photo must be in JPEG format and not larger than 240 kB
Digital modification—You must not modify your appearance as passport scanners use biometrics to ensure that:

Your document is legitimate
It is actually you in the picture
How To Take a Passport Photo With a DSLR Camera
To take a passport photo, you'll need to prepare your digital camera, computer, tripod, home printer, and follow these steps:
Put on your everyday clothes—Don't wear uniforms, costumes, eyeglasses, headphones, or headgear
Put on a neutral facial expression—While a slight smile is allowed, you shouldn't overdo it
Face the camera directly—You must not tilt your head or look away from the camera
Frame the shot appropriately—You have to make sure there's enough headroom
Crop the photo adequately—The image needs to capture your head and the area just below the shoulders
Snap the photo—Once you've prepared everything correctly, take a photo by setting a timer
Transfer the picture—Get the photo on your computer via email or upload it from the SD card
Print the photo—If you have a high-quality home printer and matt or glossy photo paper, you can print the photo alone. Make sure your physical photo is 2 × 2 inches (51 mm × 51 mm)
If you are not sure you can do it right, to:
Make sure your passport photo meets the official requirements
Have the photographs printed according to the standards
DoNotPay Is a Reliable Passport Photo Creator
Since DoNotPay knows what the government requirements are, we'll ensure that your passport photo meets them.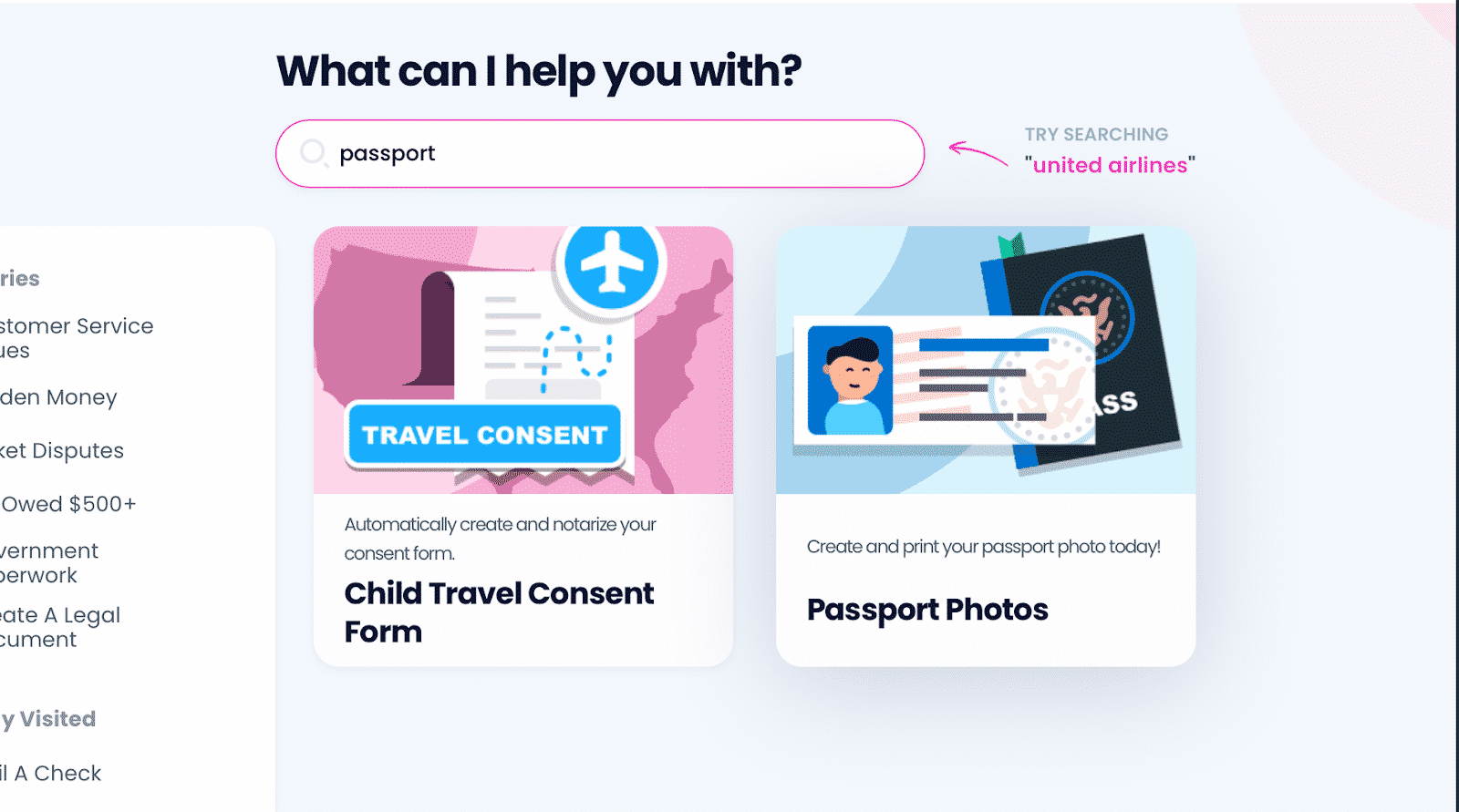 Our process is simple, efficient, and affordable. and take the following steps:
Choose the Passport Photos product
Take or upload a photo
Select if you'd like to receive printed photographs via mail (we'll email the digital images by default)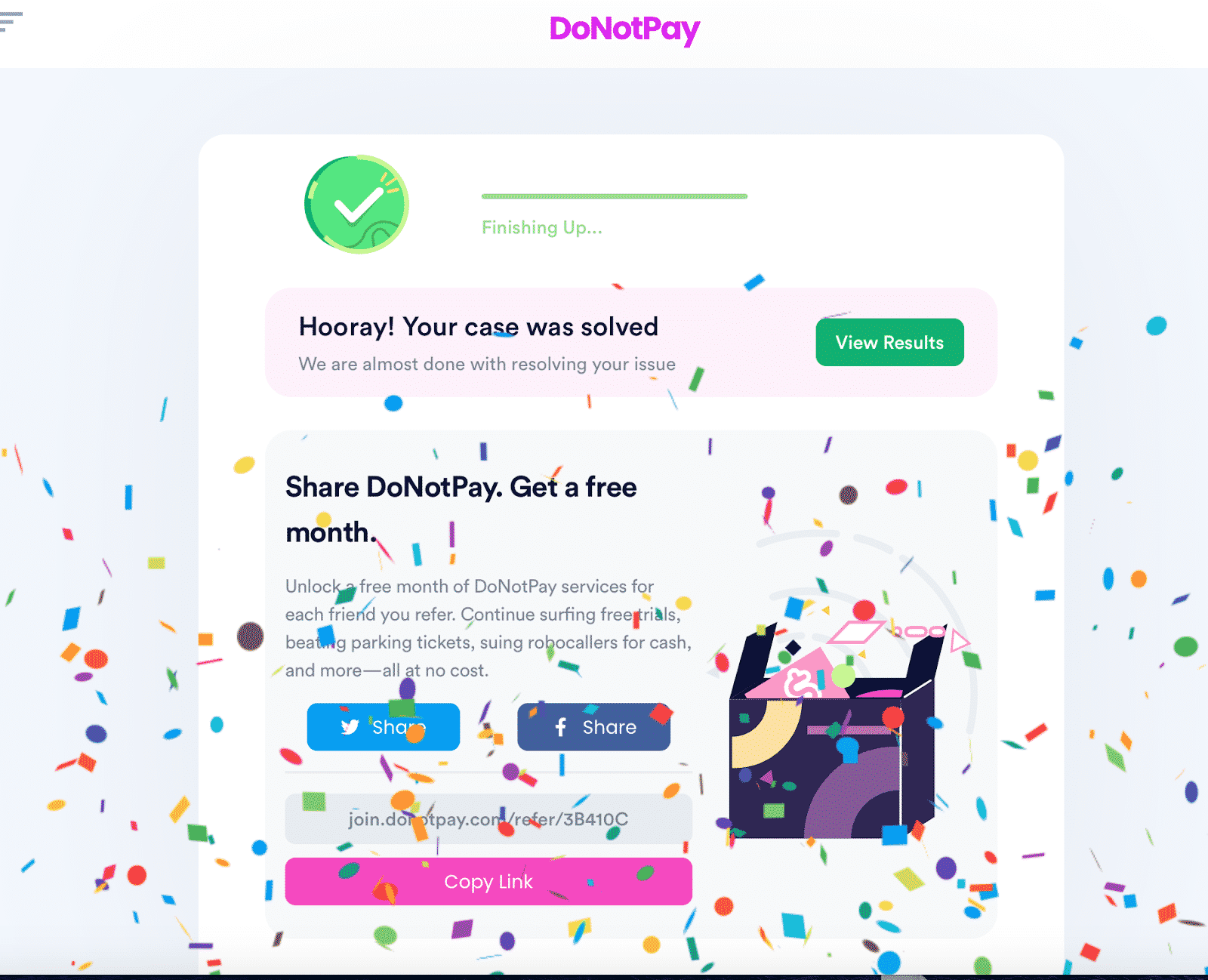 The entire procedure won't take more than a few minutes. We'll scan your photo for irregularities. If we see any major ones—e.g., your eyes are not fully open, you've tilted your head, and similar—you'll get a notification to retake the photo. In case the problem is lighting, shadows, or size, our app will deal with these issues on the spot.
The best aspect of our Passport Photos tool is that you don't have to leave your home or office. Initiate the process at any time of day or night because DoNotPay is at your service around the clock.
Use DoNotPay To Find Answers to Various Passport-Related Questions
If you'd like to find more information about the passport photo process, you should browse through DoNotPay's learning center. Here are some common questions we can answer:
Find your place of residence in the table below to see where you can have your passport photo taken:
Take Control of Your Finances
DoNotPay is a great way of taking care of your money, whether you're cost cutting or looking for some extra income. Your new virtual assistant will help you:
Explore All the Facets of Our Multi-Purpose Platform
Our app is great for helping you with your money, but the benefits of your DoNotPay subscription don't stop there. The portfolio of DoNotPay's products and services is so diverse that anyone can find something useful to make their daily tasks easier.
We can help you deal with annoying DMV appointments, protect your privacy by offering a burner phone number, or avoid trips to a post office with our mailing service!
Find a more comprehensive yet cheaper subscription—we'll wait!