Looking for Cheap Passport Photos in Los Angeles? We've Got You Covered!
Having your passport photo taken can be a complicated process because of the strict requirements set by the U.S. State Department. If you're worried you might make a mistake and that your photo will be rejected, you are probably considering hiring a professional photographer to get your photo taken, but that might not be the most affordable solution.
In this guide, DoNotPay will explain how to get cheap passport photos in Los Angeles. You can also choose the easier option and subscribe to our app to get the perfect passport photo online.
Where To Get Passport Photos in LA
Los Angeles offers a wide range of locations where you can get your passport photo taken:
Where To Get Passport Pictures in LA
Details
Libraries and government offices
You can visit public libraries and government offices to get your passport photo taken and submit your passport application
Shipping companies
Shipping companies—such as FedEx, UPS, USPS, and PostalAnnex—offer passport photo services but not at all locations. Call the nearest one to check if you can get your passport picture taken there. You can also visit the Los Feliz Station post office to get your headshot
Retail outlets
Retail stores—such as AAA, Walmart, and Target—provide passport photo services at locations in Los Angeles. All you need to do is enter their photo booth, pay the required amount, and take as many photos as you need
Pharmacies
Visiting Walgreens or CVS is also an option. You can head over to the nearest pharmacy to get your photo taken
Photography studios
If you want a professional photo for your passport, you should go to a photography studio in your area. Some of the best photo studios in Los Angeles are:

Digital Photo and Design
Photo Center
Authorized Passport Photos and Identification Services
Studio 2000
Average Passport Photo Prices in Los Angeles
In Los Angeles, photography studios charge the highest rate for two passport-sized photos, mostly because of their professional equipment. Unfortunately, most companies don't display the prices on their websites, so you might need to call or visit them to get the information.
Pharmacies and retail stores are generally cheaper than photo studios, with prices ranging from $5 to $12. You can also choose to take the picture at home and get it printed for a low price.
Alternatives to Getting Your Passport Pictures Taken
If the above-mentioned options are not working out for you, you can take the passport photo at home. Get acquainted with the official passport photo requirements and set up your phone or camera on a tripod in front of a white background. Since selfies are strictly prohibited, you can also ask a friend to take your picture if you don't own a tripod.
How Should an Ideal Passport Photo Look Like?
For a passport photo to meet the requirements of the U.S. State Department, it needs to:
Measure 2 inches x 2 inches (5.1 cm x 5.1 cm)
Not be older than six months
Have a white background with appropriate lighting to prevent shadows on your face
Show your face entirely
Be printed on matte or glossy photo paper without any holes or smudges
Have a high resolution
Not be altered or edited in a way that changes your features
DoNotPay Can Generate Your Passport Picture Within Minutes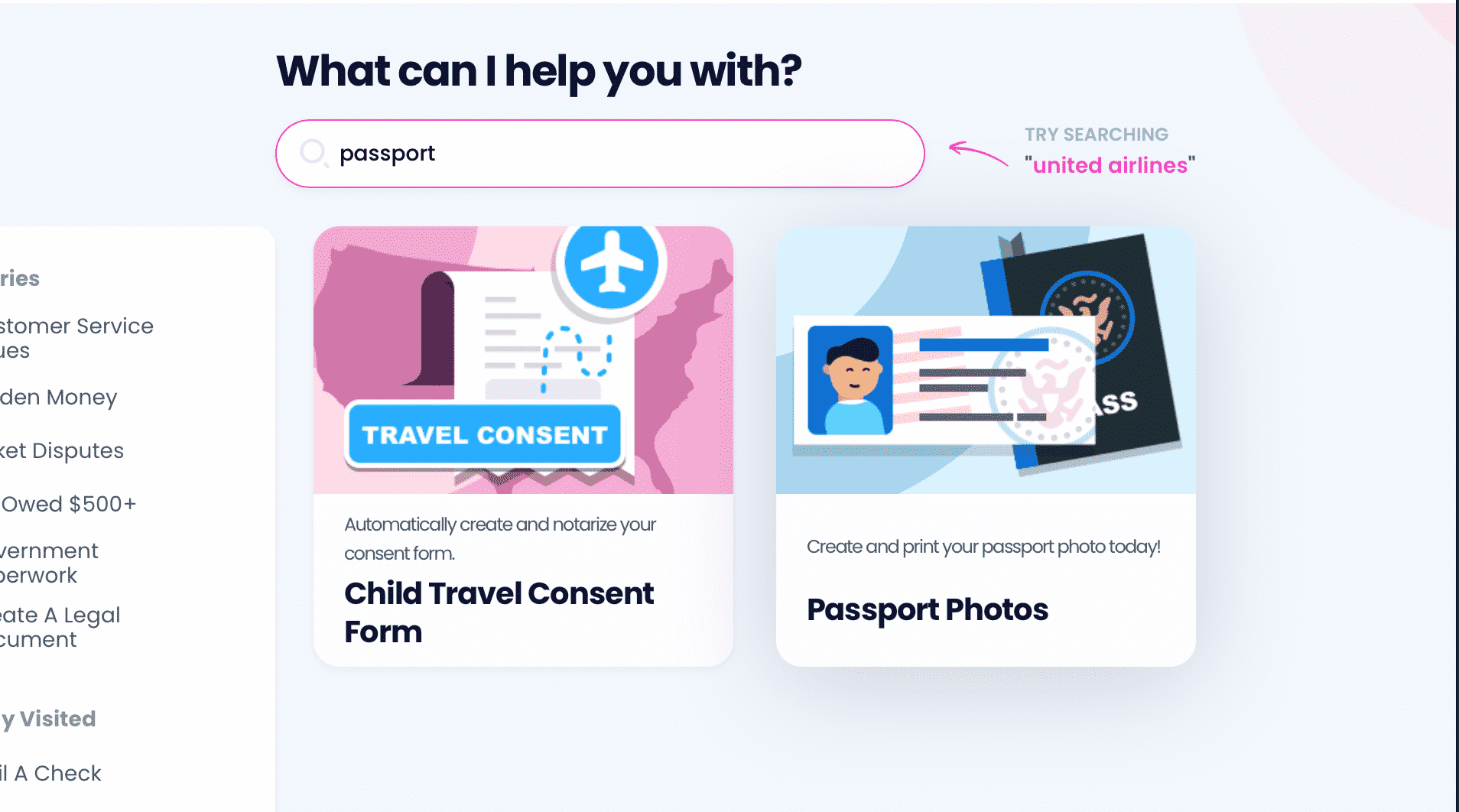 If all of the passport picture rules seem too confusing, you should rely on DoNotPay. Once you take your passport photo digitally, you can upload it to our app through the Passport Photos product, and we will crop, edit, and adjust it to all requirements.
Here is what you need to do:
Access DoNotPay from your web browser
Type Passport Photos in the search bar
Take or upload the photo you want us to scan
Add your email address
Our AI-powered tool will look for any irregularities, adjust the photo, and email it to you. You also have the option to get physical copies delivered to your home address using the following shipping options:
| | |
| --- | --- |
| Shipping Option | Delivery Time |
| Rush shipping | Three business days |
| Expedited shipping | Four business days |
| Economy shipping | Five to ten business days |
What Else Do You Need To Know About Passport Photo Requirements?
These are some of the aspects you should keep in mind when getting ready for your passport picture:
Clothing—You should wear regular or business clothing. Avoid wearing uniforms or camouflage attire
Pose and expression—Sit up straight with your face facing the camera. Although you should have a neutral expression, try not to look as if someone forced you to sit there. You can put up a natural smile
Prohibited accessories—Remove the following accessories before taking the picture:

Glasses—Sunglasses or tinted glasses are prohibited. If you wear prescription glasses, provide a signed statement from your doctor confirming this
Face masks or veils—Anything that hides your facial features is prohibited
Hats or head coverings—These are only allowed if you wear them for medical or religious reasons. Either way, you should present a signed statement
Jewelry—Permanent facial piercings are allowed, but any jewelry that hides your facial features needs to be taken off
Hair accessories—Headbands, scrunchies, and barrettes are not allowed
Find your place of residence in the table below to see where you can have your passport photo taken:
Manage Your Tasks Easily With Our Help
DoNotPay is the perfect solution whenever you need to resolve legal or bureaucratic matters. Here's a fraction of what our AI-driven app can help you out with:
No Matter What You Need, DoNotPay Is by Your Side
Do you have a bunch of subscriptions that you waste money on but don't even use? We can help you cancel them effortlessly! After that, our app can initiate a refund request and make sure you get your money back.
Facing financial difficulties? DoNotPay can help you lower your bills, get free raffle tickets, get gift card cash back, find your missing assets, and so much more!
For a low monthly fee, you'll get access to our impressive range of products, so sign up now!