The Best Tips on Where To Get Passport Photos in Houston, TX
Having your passport picture taken is a crucial step during the application for your passport issuance or renewal. If you live in Houston and it's your first time obtaining a passport, you may not know where to start or at what locations you can get a decent photo.
This is why we created this guide—to help you make the right choice and speed up the procedure! Find out where to get passport photos in Houston, how much they cost, and also how to create a picture for your document online within minutes!
Where To Take Passport Photos in Houston
Should you opt for a physical passport picture, there are loads of places in Houston where you can have your photo taken. These may be:
Passport & VISA service providers:

Houston Passport Agency
Texas Tower
VIP Passport Services

Photo stores and studios:

59 Minute Photo
Doorstep Digital
Innovative Images

Stores
Pharmacies:
Shipping companies:
Can You Find Cheap Passport Photos in Houston?
If you want more affordable service, you should skip photo studios as they set the highest prices. You will definitely need less money at other locations, but the costs may vary. To help you compare some prices, check out the following table:
Price Range
Locations
$5.01–$10.00

Walmart—$7.44
Target—$9.99

$10.01–$15.00

AAA—$10.00 to $15.00
UPS—$11.99
Duane Reade—$12.99
FedEx—$14.59
Walgreens—$14.99
CVS Pharmacy—$14.99
USPS—$15.00
Tips for Taking an Acceptable Passport Picture
Whichever location you opt for, it's recommendable to be familiar with the main U.S. passport picture requirements. Make sure you check the photo after getting it to ensure that all the standards are met and avoid rejection from the U.S. Department of State.
Here's a short overview of these rules:
Criteria
Details
Dimensions

2 x 2" (5 cm x 5 cm)
1 to 1 ⅜" (2.5 cm x 3.5 cm) between the bottom of the chin and the top of the head

Resolution (for digital photos)
600 x 600 pixels to 1200 x 1200 pixels
Background
White
Issued
In the last six months
Position and face

Direct look to the camera
Open eyes
Visible face and ears
Mild smile or straight face without grimaces

Attire and accessories

Clothes of neutral colors without:

Costumes
Uniforms
Camouflage garments

Small accessories allowed, excluding:

Hats
Scarves covering portions of the face
Glasses—prescription glasses allowed if there's a signed statement from a doctor
Large jewelry and piercings
Headphones and other headgear
Head coverings, unless they are worn for religious reasons, but mustn't hide the face
Any type of computer alterations or filters is unacceptable when taking a passport photo.
Here are some more checks you should perform before submitting a physical picture:
Ensure there are no holes, dents, creases, or any other types of damage
Confirm that the lighting is acceptable and that there are no shadows
Make sure the staples on the passport application are far from the face in the photo
Pricey Photo Services? Have Your Passport Photo Created With the Help of DoNotPay!
While opting for a professional photographer is a safe bet, you must visit the studio, wait for them to print the photos, and often pay a high price. If your budget is tight and you want to save some coins, DoNotPay will help you take your passport photo at home with ease!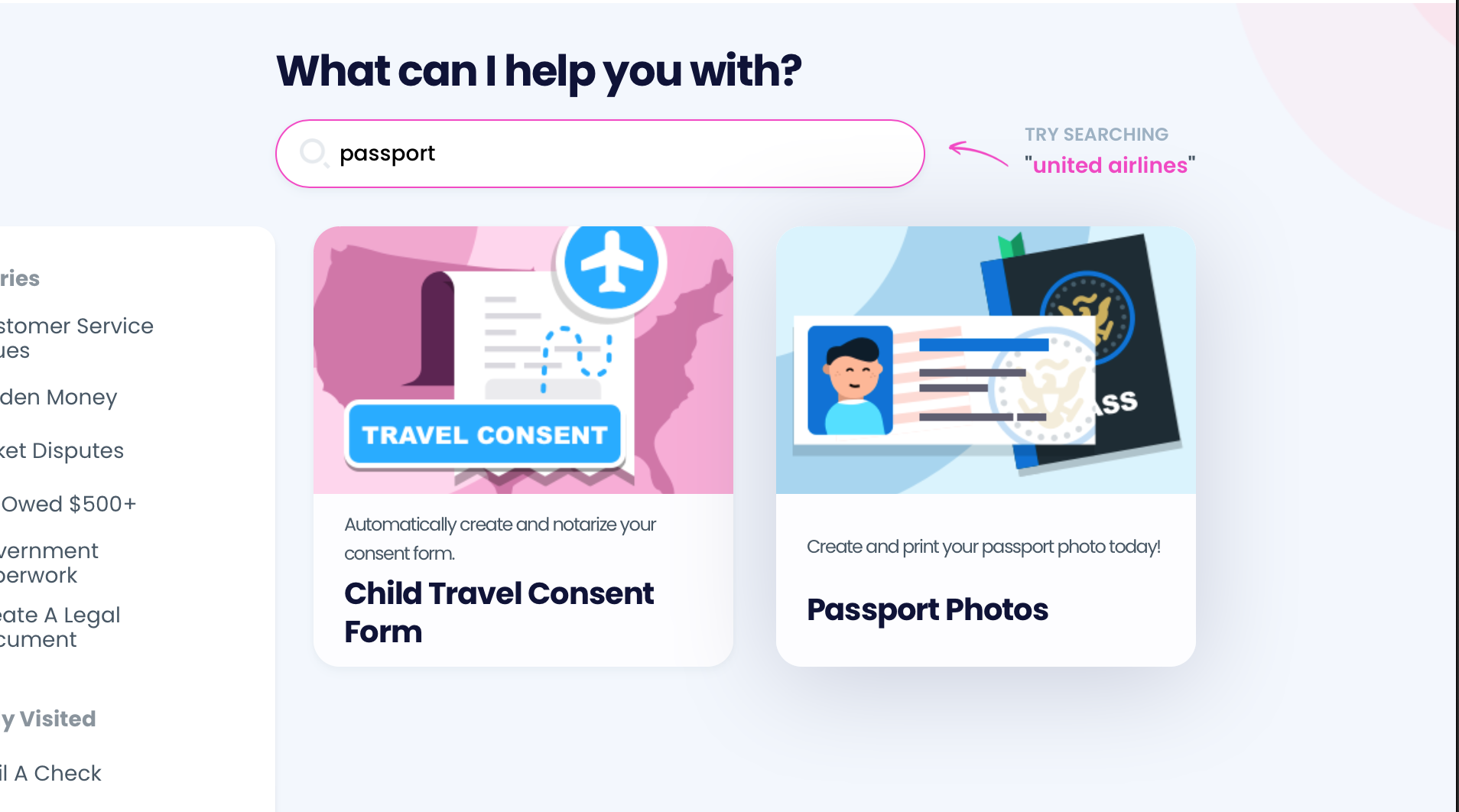 Our AI-based tool will check the photo you have already taken and make the necessary changes so that it complies with the general requirements. You don't need to waste your time editing the picture yourself—our app will do all that for you!
Here's what you need to do:
Visit DoNotPay in any web browser
Navigate to the Passport Photos feature
Attach the photo you want to use for a passport
Leave your email address
You can also provide us with your home address if you want to receive physical photos.
That's all! Check your inbox—the digital version of your photo should be emailed to you right away. We can also mail you two physical copies if you wish—the delivery time may vary from three to ten working days.
DoNotPay Solves All Your Dilemmas on Passport Photos With Ease!
Using DoNotPay and exploring our knowledge base may bring you many useful tips on handling passport photos. We answer some of the most burning questions related to this topic, such as:
Find your place of residence in the table below to see where you can have your passport photo taken:
Discover DoNotPay's Product Range
DoNotPay has a vast range of products that help you earn and save money and fight bureaucracy. Check out how to get insurance or warranty, file a FOIA request, send anything through online fax, draw up a tailor-made legal document, get documents notarized, get a college fee waiver, sign up for any clinical trial, and so much more!
Your personal AI-powered assistant can also lend its helping hand if you need to fight email or text spam, get robocall compensation, request refunds from airlines, draw up a child travel consent form, prepare for government tests, and combat workplace discrimination successfully.
Save and Earn Money
The best part of using DoNotPay is that you can both save and earn money. As soon as you sign up, make sure you check out how you can find missing money, get free raffle tickets, get compensation for victims of crime, report a late or missing delivery and get a refund for it, and request gift card cash back.
If you want to sign up for a free trial risk-free, cancel any subscription-based service, request a refund from a company, sue anyone in small claims court, or jump the phone queue when getting in touch with customer service reps, you can always count on us.