What Are the Passport Photo Requirements? Get the Ultimate Answer!
Are you planning to get a passport for a long-awaited holiday or an important business trip? One of the crucial aspects of applying for a new passport is having a valid passport photo.
If you want to avoid repeating the process several times, knowing basic passport photo requirements is necessary.
In this article, DoNotPay will explain all you need to know about having a passport picture taken, including the correct size, allowed facial expressions, and the approved attire. What's more—we'll show you a hassle-free way to take a passport photo at home!
What Are Passport Photo Requirements in the USA?
Before applying for a U.S. passport, you must prepare and submit two passport photos. If you fail to meet this and other basic passport photo demands set by the U.S. Department of State, your passport application won't be processed.
Check out which essential U.S. passport photo requirements you should focus on:
Photo size
Head size
Pose and expression
Background
Clothing
Glasses and accessories
Quality of the photo
Passport Photo Size
The passport photo should measure 2 x 2 inches (51 x 51 mm).
Passport Photo Head Size
The head (from the bottom of the chin to the top of the hair) must measure between 1 to 1 and 3/8 inches (25 to 35 mm). The eye level should be between 1 1/8 inches to 1 and 3/8 inches (28 and 35 mm) from the bottom of the photo.
U.S. Passport Photo Background
The photo must be taken against a white background. Your photo won't be accepted if you take it in front of a background that's:
Passport Photo Clothing Requirements
Head coverings and hats are allowed only for the following reasons:
Even when you're wearing them for one of those reasons, you must make sure they don't cover a portion of your face.
It's not acceptable to wear:
Tribal or a national costume or headgear not specifically religious in nature
Hats belonging to the military, airline, or any other uniform
Traditional face mask or vail that don't allow a proper identification
Pose and Expression
When taking a passport photo, make sure to:
Face the camera directly
Avoid tilting your head or looking down or to the side
Expose your ears, if possible
Keep a neutral facial expression (it's allowed to have a natural smile).
Glasses in a Passport Photo
Sunglasses, subscription glasses, or any other accessories detracting from the face should be removed when taking the passport photo, except for medical reasons (e.g., an eyepatch). If you can't remove them, you need to submit a doctor's statement together with your passport application.
Other Requirements for a Passport Photo
You shouldn't submit a photo older than six months. The passport photo should:
Be in color
Present an accurate depiction of your skin tone
Not contain holes, creases, or smudges
Be properly executed (clear and without any shadows)
Be printed without any borders
If the photograph is stapled, the staples must be placed as far away as possible from your face.
How To Take a Passport Photo at Home
If you're not keen on paying a hefty price for a passport picture, you can try snapping a photo at home and submitting it online. Bear in mind that you'll have to follow the same strict rules described above when taking a digital photo by yourself.
Do you want to know how to go about the picture-taking process alone? Take a look at the table below for more details:
| | |
| --- | --- |
| How To Take a Passport Photo at Home | Details |
| Find a camera | Use any device that captures photos, such as: |
| Use a photographer | Ask your friend or a family member to take your picture since selfies are not allowed. A tripod is helpful to keep the camera steady |
| Find a plain background | Avoid standing in front of patterned wallpaper and make sure to remove all objects from the frame |
| Adjust the photo | Crop the image yourself to make sure it fits the standards we mentioned above |
| Check the lighting | Face towards the window when having your picture taken to get natural lighting |
| Follow other passport photo requirements | Assume the correct posture, make sure not to wear any headgear or glasses, and try to keep a straight face |
Bear in mind that while taking a passport photo alone might save you some money for the upcoming trip, it can also be quite a hassle. If you sign up for DoNotPay, you can get a quality photo for an affordable price without any delays!
DoNotPay Is Your Reliable U.S. Passport Photo Tool
Following U.S. passport photo regulations alone can be difficult. Any mistake can cause your application to be rejected, which may be inconvenient if you are in a hurry to travel.
Luckily, DoNotPay presents an option that is both practical and pocket-friendly. We will do all the heavy lifting by:
Adjusting the photo to make sure it fits the requirements
Informing you if the photo you have taken doesn't meet the standards so you can take another one instantly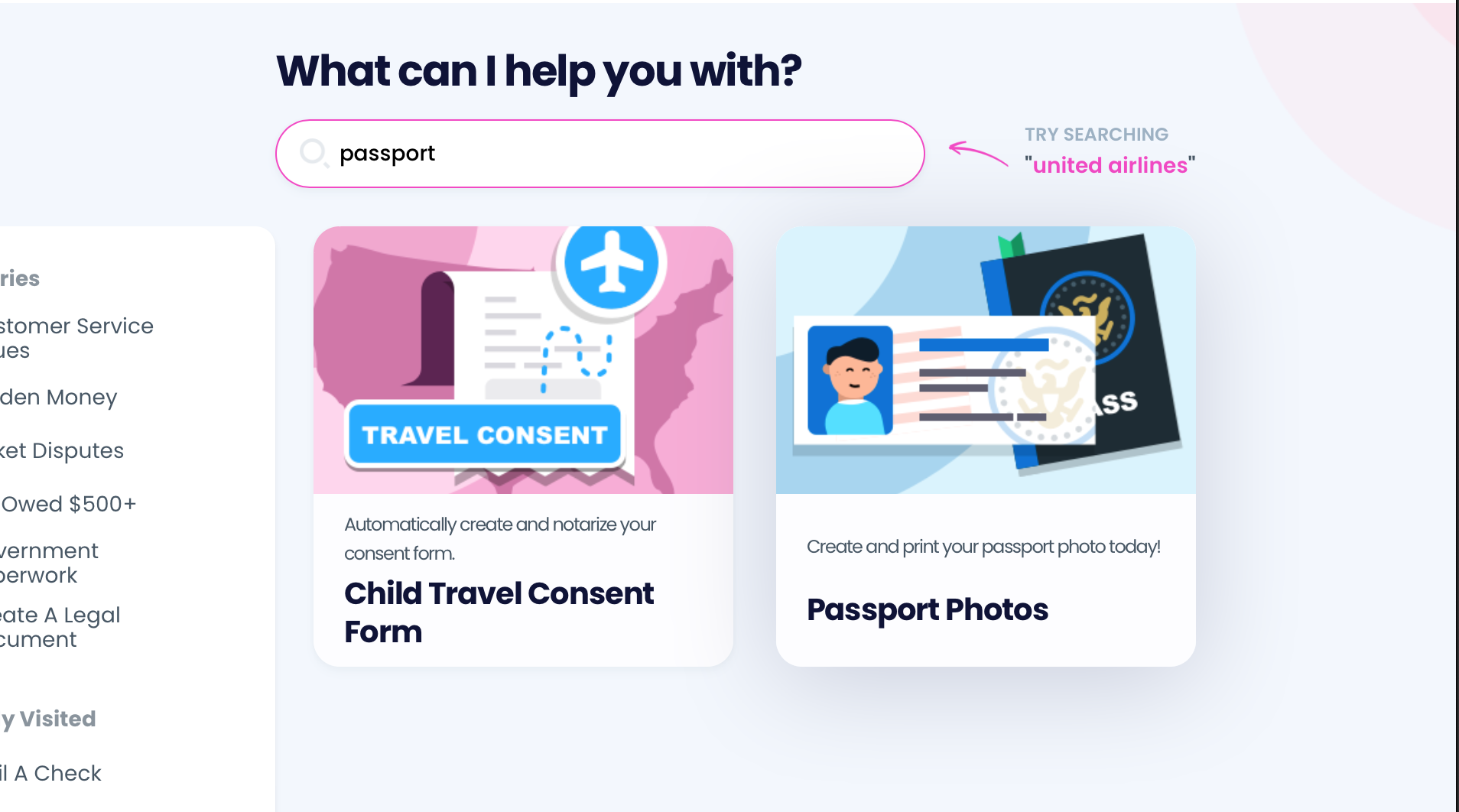 Here's what you have to do after you subscribe to DoNotPay:
Find the Passport Photos tool
Snap a photo of your face or upload the one you already have
Choose if you want us to deliver two printed copies by mail or only digital photos via email
Depending on how much of a hurry you're in, you can have the photos delivered between three and ten business days.
Where Else Can I Have a Passport Photo Taken?
If you're a traditionalist, you can visit many other places to have your passport photo taken, including:
Shipping centers (FedEx and UPS stores)
Professional photography studios
U.S. passport offices
Registered passport expeditors
Find your place of residence in the table below to see where you can have your passport photo taken:
DoNotPay Covers All the Bases
From getting you ready for various government tests to helping you reduce your property taxes, DoNotPay offers valuable assistance with the tasks that make most people at least roll their eyes. Dealing with bureaucracy isn't fun, but it also doesn't have to be as difficult as it is.
Every product in DoNotPay's portfolio is designed to efficiently deal with a specific issue within a few minutes and without sacrificing your comfort. Take a look at the tasks our app can make much more simple:
A Little More Money Never Hurt Anybody
Hardly anyone would turn down a chance to earn some more cash. That's why DoNotPay not only protects your rights and interests but also offers great opportunities to improve your financial situation.
With our help, you can find paid clinical trials, locate your missing money in any state, get your cash back from used gift cards, or enter various raffles and win great prizes.