Learn Where To Get Passport Photos in Seattle With Zero Stress
Craving a summer vacation out of Seattle, WA, but your passport needs a renewal? You will need a couple of top-notch passport pictures for your application.
To help you avoid wandering and searching through the city, we prepared a simple guide on where to get passport photos in Seattle in record time. Get informed about locations, prices, and all the requirements your pictures must comply with to be accepted!
What Requirements Should Your Passport Picture Meet?
According to the passport photo standards established by the Bureau of Consular Affairs, you must ensure that the picture:
Isn't older than six months
Is in high resolution if it's digital—600 x 600 pixels at least
Displays the head size between 1" and 1 ⅜"
Shows you in front of a white or off-white background, facing the camera and standing/sitting straight with a neutral facial expression and a mild smile
Is free from filters, alterations, and damage (holes, smudges, or dents)
Gets printed on quality paper—4 x 6 inches, matte or glossy
What Can You Wear for Your Passport Photo?
Besides the essential passport photo rules prescribed by the U.S. Department of State, you should also take care of what you wear. Here's a short overview of some clothing items and accessories you should go for or avoid:
Clothes
Accessories
Acceptable
Unacceptable
Acceptable
Unacceptable

Regular clothes
Neutral colors
Plain attire without vivid patterns

National costumes
Military, police, flight crew, and all other professional uniforms
Camouflage garments

Thin jewelry
Small piercings
Earings
Religious headgear that doesn't cover the face

Hats
Glasses, unless you have a signed doctor's statement confirming you shouldn't take them off
Headbands
Hair accessories covering parts of the face
Headphones and hands-free devices
Where To Get a Passport Photo in Seattle
The first and the most secure option is to find a well-rated photo studio in your vicinity. You can use Yelp, Yellow Pages, or any other similar website to discover such locations all around Seattle, depending on the part of the city where you live.
Note that photo services in studios and photo stores usually aren't cheap. They don't often make their prices available online, so you have to contact the company and inquire about the costs. The main advantage is that professionals usually know the best way to take a satisfying passport photo, so you won't need to question the quality.
If you want to save some money, there's a possibility of choosing a photo booth or service at other places in the city. The table below lists some suggestions, along with their prices:
Bear in mind that all the prices are subject to change, which is why it's always recommendable to check before heading to a particular place.
DoNotPay Turns Your Passport Photo Prep Into a Success!
When getting a passport photo, you must take care of many aspects, which usually makes this process more complicated. DoNotPay can solve this matter swiftly and help you obtain the necessary pictures at home, without overpriced services or risky self-editing.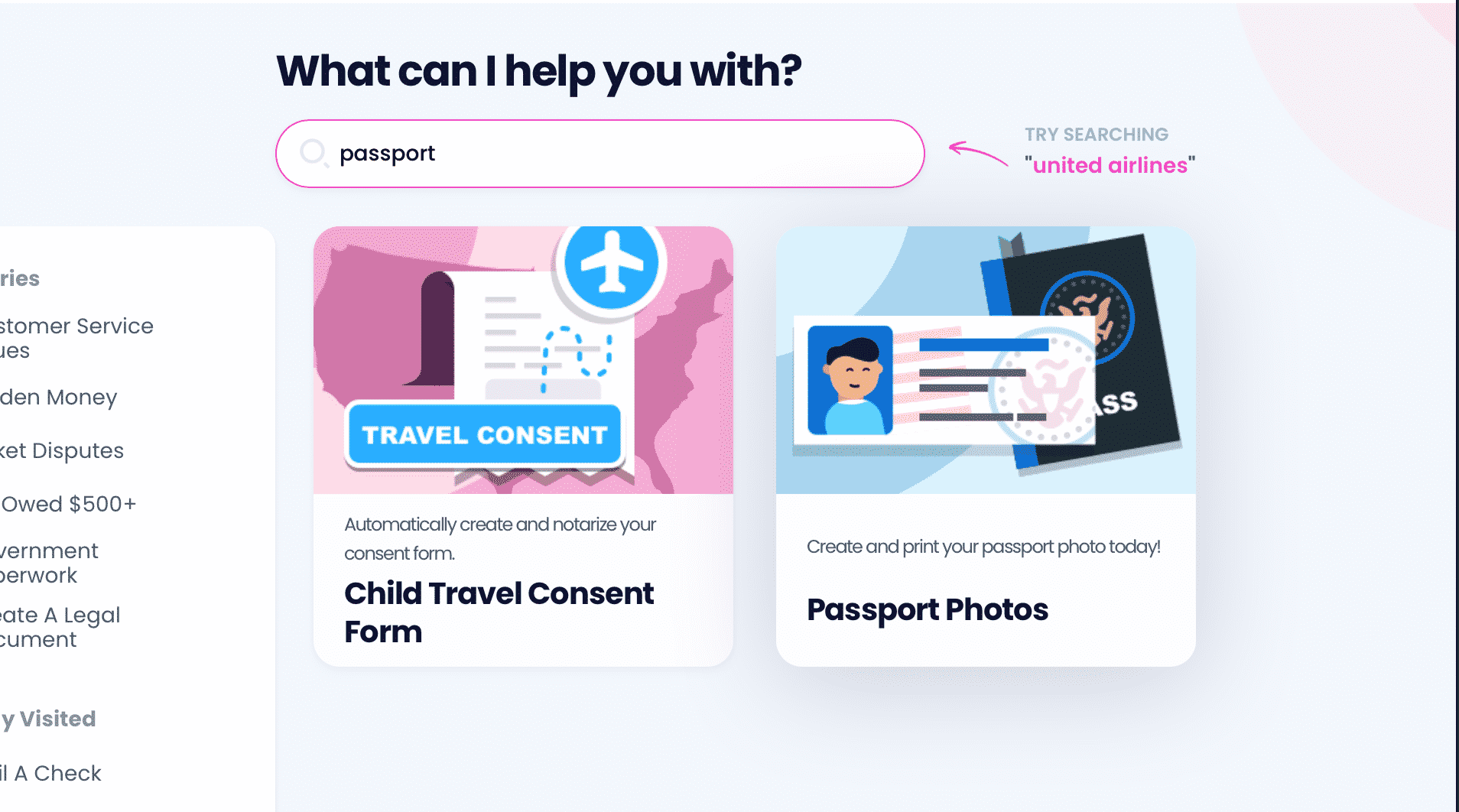 With our app, you can:
Save a significant amount of money
Avoid going to a photo studio and wasting your fuel
Get your photo online at any time of the day since—unlike photo studios, our service works 24/7
Prevent any technical mistake that may lead to a rejected passport picture
All you need to do is the following:
and sign in to it
Find the Passport Photos option
Attach a photo from your device
Input your email address
Tell us if you want to receive physical copies as well and if you do, disclose your shipping details
Our AI-powered system will run some checks and detect the aspects of your photo that must be fixed. We will then make all the required adjustments within a few moments and email you the new version of the picture! If we fail to detect your face in the image, you have an option to upload another one and try again.
In case you prefer to have physical pictures too, we will give you three shipping methods to choose from:
Rush—takes three business days
Expedited—takes four business days
Economy—takes five to ten business days
Find Places for Getting Passport Photos in Other Cities With DoNotPay
Besides and getting your passport picture ready in a matter of minutes, you can also check out other city-specific guides from our collection. Learn all the tricks for finding a great spot for having your passport photos taken in:
Not Sure if You'll Have Enough Money at the End of the Month? We Can Help
Most Americans go through financial hurdles daily. You don't need to put up with it all—as soon as you sign up for our app and voice your struggles, we will provide our assistance! DoNotPay is capable of:
Dealing With a Greedy Company? No Need To Worry
Are you dealing with a company that doesn't want to cooperate and keeps ignoring your consumer rights? No problem—DoNotPay can help you sue the company in small claims court and win your case.
If you need us to draw up a legal document, get it notarized, and fax it to the court, we can do that as well.
Have you been trying to reach the company's customer support reps with no success? Don't get stressed—our app will gladly wait in the phone queue in your stead and notify you as soon as someone picks up.