Where Can I Get a Passport Photo in Las Vegas? Yep, the Answer Is Here!
Having your passport photo taken shouldn't be a big deal nowadays if you've got firsthand information on the latest government requirements.
Where can I get a passport photo in Las Vegas? The service is available just around the (virtual) corner! We present different options so that you can pick the best one for you.
Where To Get Passport Photos in Las Vegas? At Home!
If you believe you're a decent photographer with a solid camera, smartphone, or tablet, you'll be able to save some money and time. You could take a digital photo at home. Keep in mind that taking selfies isn't allowed, so you should:
Put your iPad, phone, or digital camera on a tripod
Ask a family member, roommate, or friend to take a photo of you
Printing passport photos should also follow some strict rules, so make sure your home printer and printing paper are of adequate quality.
Here's a list of requirements you'll need to meet:
Passport photo size—The photo must be 2 x 2 inches (51 x 51 mm)
Image quality—The image needs to be in a high resolution
White background—Make sure there are no objects, people, patterns, or colors behind or next to you
Appropriate facial expression—Look straight ahead, don't tilt your head, open your eyes (move your bangs if necessary), and steer clear of forced smiles
Adequate clothing—You can wear your everyday clothes except for uniforms or camouflage attire
Accessories—Remove glasses, head accessories, and face coverings. Headgear is allowed only for religious reasons, but make sure it doesn't cover your face
If you have to wear eyeglasses for medical reasons, you'll need to:
Make sure there's no glare or reflection and that the frames don't cover your eyes
Include a signed confirmation from your doctor together with your passport application
Where Can I Get a Passport Photo in Las Vegas? Opt for a Professional Service
You can have your photo taken at a nearby place providing passport photo services. Here's a list of sites that usually offer this type of service:
Where To Get Passport Photos
Extra Information
Famous retailers
Some stores in your neighborhood might provide a passport photo service. Check at Walmart, Target, or another retail chain
Couriers
You could get in touch with or stop by a local UPS, FedEx, USPS, or PostalAnnex office to determine if their service and cost is convenient for you
Pharmacies
Check at Walgreens, CVS, Bartell Drugs, Rite Aid, or another big pharmacy
Vegas photography studios
Professionals can take your picture easily, but some either don't want to bother with passport photos or are pricey
Passport facilities in Vegas
You can have your photo taken at some passport application offices. Here's how to confirm it:

Access the Passport Acceptance Facility Search page
Enter your ZIP code
Hit the Search button
Check with the staff using the provided contact information
Before heading to the selected venue, inquire about the price, business hours, and waiting times. Some charge $15, and you have to wait for about an hour to pick up the photos. The cost and waiting time vary by store and location, so it's better to check to avoid unpleasant surprises.
DoNotPay Provides Help With Passport Photos in a Flash
You can save some money and time if you . This way, you'll get:
Digital or printed photos that meet the government requirements
Fast and affordable service from the comfort of your home
We keep track of passport photo standards and ensure your picture meets them by adjusting the background, size, and lighting. If DoNotPay comes across some bigger issues, we'll notify you to retake the photo and avoid the application rejection.
What about our business hours? We don't make our clients wait—our app and all the tools are available 24/7! DoNotPay can help you regardless of your location in the U.S. because the passport requirements are regulated on the federal level.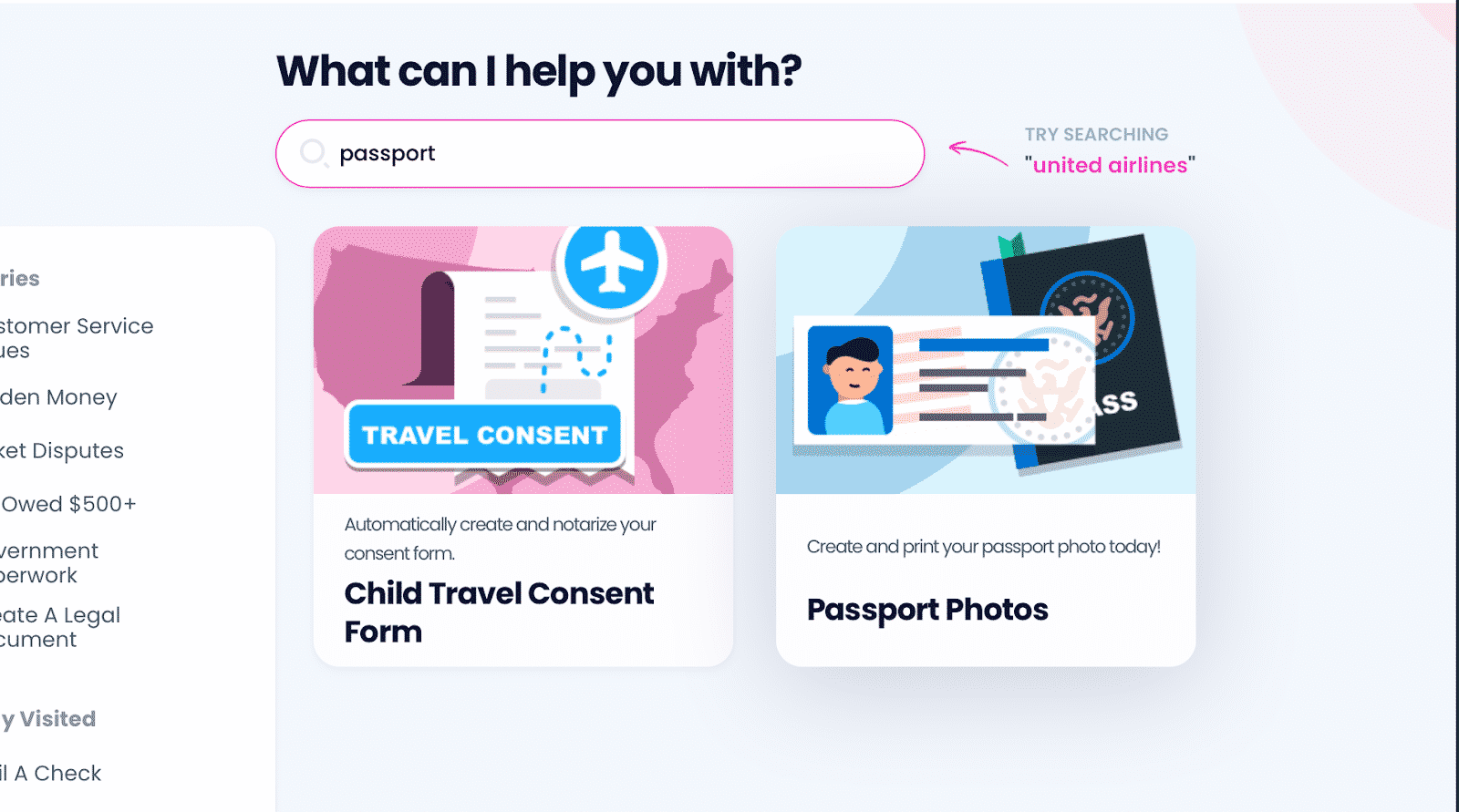 and take these steps:
Opt for the Passport Photos product
Upload a photo
Select if you'd like to get two paper photographs delivered to you within three to ten business days, depending on the shipping option of your choice (we send digital copies by default)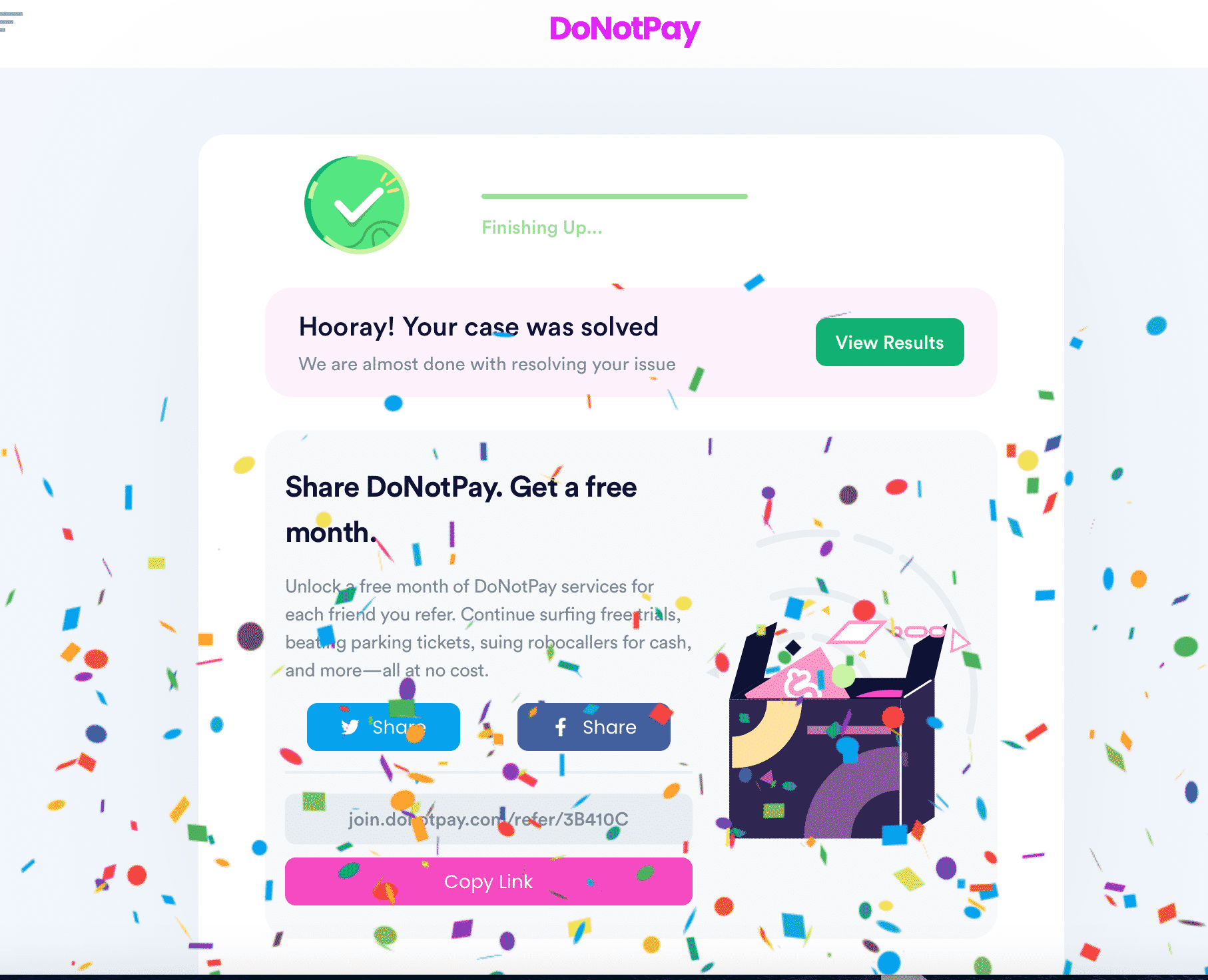 As DoNotPay offers various helpful guides, you can browse through our website to find out:
Find your place of residence in the table below to see where you can have your passport photo taken:
Take Control of Your Finances
DoNotPay is a great way of taking care of your money, whether you're cost cutting or looking for some extra income. Your new virtual assistant will help you:
Explore All the Facets of Our Multi-Purpose Platform
Our app is great for helping you with your money, but the benefits of your DoNotPay subscription don't stop there. The portfolio of DoNotPay's products and services is so diverse that anyone can find something useful to make their daily tasks easier.
We can help you deal with annoying DMV appointments, protect your privacy by offering a burner phone number, or avoid trips to a post office with our mailing service!
Find a more comprehensive yet cheaper subscription—we'll wait!