U.S. Passport Infant Photo Requirements—What You Need To Know
Planning a trip with a newborn is not an easy task. The first thing you need to do is get a passport. While this means it's time for some baby pictures, there are so many questions to be answered. How do you take a good picture? What are the specific requirements for an infant's passport photo? How can you stop the baby from moving?
In this article, DoNotPay guides you through the requirements for a U.S. passport infant photo.
If you're in a hurry, and let us help you deal with this task within minutes. In case you wish to do some more research, we can explain the process of taking passport photos in detail, including the info on:
The Essentials of Baby Passport Photo Requirements
To take your baby's passport pictures, you need to get acquainted with the official government requirements first:
Photo must not be older than six months
Photo should be taken in front of a white or off-white background. No other color or pattern is allowed
You can't hold the kid while taking the picture
Picture should be in color. Black and white photos are not allowed
Photo should be printed on high-quality, matte or glossy photo paper
Photo should have a high resolution—between 600 x 600 and 1200 x 1200 pixels
Dimensions of the photo should be 2 x 2 inches (5.1 cm x 5.1 cm)
Your baby's head should measure between 1 to 1 ⅜ inches (between 25 and 35 mm) from the bottom of the chin to the top of the head
Child's face should occupy approximately 70–80% of the picture
Face should be properly lit, without any shadows
Additional Instructions for Taking Baby Passport Photos
Before the photoshoot, pay attention to the following:
Dress your kid in everyday clothing
Don't put a hat or any head covering on your baby's head
Try to take a picture where your baby's expression is neutral
Your kid's face should not be covered by toys, hands, glasses, or anything else
Where Can You Get Your Baby's Passport Photos Taken?
Taking passport photos of infants is as complicated as it sounds. To get your kid's photo taken by a professional, you can visit the following places:
Where To Get Your Baby's Passport Picture
Brief Details
Retail stores
Walmart and Target provide passport photo services for infants. You will need to call beforehand to schedule an appointment. After getting the photo taken, you will need to wait an hour to get the printed photo
Pharmacies
Pharmacies like CVS, Rite Aid, and Walgreens can also offer infant passport photo services. Call the nearest one to confirm whether you need to book your slot beforehand
Photography studios
If money is not a concern, photography studios are probably your best bet. They have experts who are pros at taking infant photos and will be able to take a passport-ready picture of your kid
Shipping centers
The following courier and shipping centers provide passport photo services at some locations:

Before going to the nearest shipping center, call to confirm availability
If taking photos at the above-mentioned locations seems complicated, you can take the photo at home and get it printed at a local printing shop.
How To Take an Infant's Passport Photo Yourself
Taking your infant's picture isn't easy because babies have moods and schedules of their own. Even if they are in a good mood, they might keep moving in excitement, making it impossible for you to take a good picture.
The most suitable way to take your baby's picture at home is to follow the instructions mentioned in the list below:
Place a white or off-white sheet on the bed or the floor
Lay your baby on their back on top of it
Take a picture with your phone, ensuring that there are no shadows on your kid's face
If your baby's eyes are not entirely open, try again. Even if all the photos come out with half-closed eyes or open mouths, you can still use them. With a child, expressions such as smiles, grimaces, and yawns are acceptable to a point. If all the photos come out blurry, another option is to take the baby's photo when they're sleeping.
Do you want an easy way out? Use our app to get your passport photos online!
DoNotPay Can Edit Your Infant's Passport Photos in a Flash!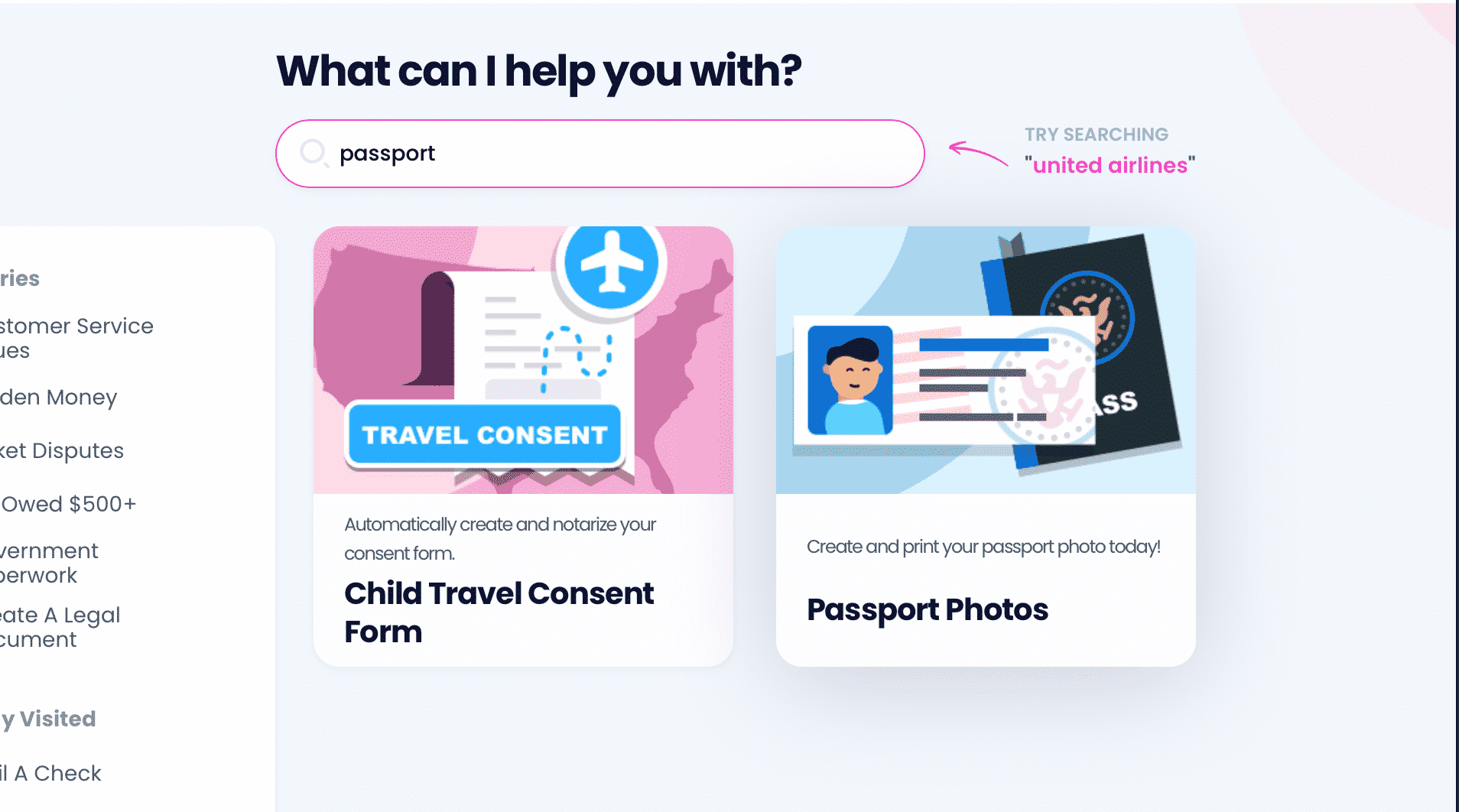 Taking passport photos at home has never been easier! With our Passport Photos feature, we can make the required adjustments to your baby's picture and send it to you in a flash! Here is what you need to do:
in your web browser
Type Passport Photos in the search bar
Take a picture using your phone. If you have an existing photo, upload it to our app
We will make the necessary edits and email the photo to you. If you need printed copies, provide your U.S. mailing address and choose the most convenient shipping option. You can choose between:
Rush shipping—delivered within three business days
Expedited shipping—delivered within four business days
Economy shipping—delivered within five to ten business days
Want to know more about passport photos? DoNotPay can provide info on:
Find your place of residence in the table below to see where you can have your passport photo taken:
DoNotPay Resolves Both Bureaucratic and Legal Issues
One of our app's best qualities is its versatility. You can use your personal AI-powered assistant to overcome both legal and bureaucratic obstacles without breaking a sweat. No more waiting in lines or breaking the bank due to sky-high lawyer fees!
Take a look at what you get access to for a low monthly fee:
Drawing up tailor-made legal documents

Applying for property tax exemptions
Can DoNotPay Do Anything Else?
The world's first robot lawyer is capable of so much more! No matter if you want to find your unclaimed money, apply for clinical trials, get rid of email or text spam, prepare for a government test, fight workplace discrimination, or get gift card cash back, DoNotPay can help!
What are you waiting for? Sign up for DoNotPay now to enjoy our nifty products!