Discover All About the Walgreens Passport Photo Cost!
If you're planning a trip to your local Walgreens to have your passport photo taken, you should first get all the info. We'll explain how much a Walgreens passport photo costs and offer some alternative options to have your photo taken!
Subscribe to DoNotPay, and learn how to take passport photos from the comfort of your home!
Does Walgreens Take Passport Photos?
Retail outlets are one of the more popular choices to have your passport photo taken. Walgreens is one of the stores that offer passport photo service, along with Walmart, Target, and CVS.
To get your photo taken at Walgreens, you don't need to make an appointment.
What you should do is contact the store beforehand to make sure they provide the service at that specific location. If they inform you they can take your photo, go to the store and have an employee assist you further.
How Much Are Passport Photos at Walgreens?
The price you have to pay for your Walgreens passport photos depends on the type of service you want. Walgreens offers two options:
Taking and printing your passport photo
Printing your previously taken passport photo
Having Your Passport Photo Taken at Walgreens
If you choose to visit a Walgreens location and have your passport photo taken on the spot, you'll have to pay $14.99 for the service. You will get two 2 x 2'' printed passport photos for the price, but a digital version won't be included.
Printing Passport Photos at Walgreens
The more affordable option is to ask for a printout of a standard photo instead of a document photo printout. You would pay $0.35 for this service, but you would also have to cut out the photos for your passport by yourself.
What Is the Walgreens Passport Photo Size?
The photo size Walgreens provides also depends on which of the above-listed options you choose. Check out the table below for details:
| | |
| --- | --- |
| Option | Size |
| Having your photo taken at Walgreens | 2 x 2'' |
| Printing your photo at Walgreens | 4 x 6'' |
What Are the Walgreens Passport Photo Requirements?
There are certain requirements that your passport photos must meet. Your photo has to:
Be no older than six months
Measure 2 x 2″ (or 51 mm x 51 mm)
You also have to make sure to:
Face the camera directly
Not cover your face with hair, accessories, or glasses
Smiling is allowed, but it has to be natural
Not Happy With Walgreens? What Is the Cheapest Place To Take Passport Photos?
Retail outlets aren't the only places where you can have your photo taken. You can also:
Use DoNotPay and take your passport photo from your home
Visiting a Local Shipping Courier
If you want to visit USPS, UPS, or FedEx to have your photo taken, you will have to set aside around $11–$15, which can be slightly cheaper than Walgreens (depending on the service you choose). The downside is that you still have to visit these locations in person.
Using DoNotPay
You can avoid the hassle by going for a more convenient alternative—DoNotPay.
With our app, you won't have to worry about meeting the necessary requirements! For a super affordable price, you can take your photo from the comfort of your home and upload it, and we'll make sure it fits the criteria perfectly.
Forget About Paying the Walgreens Passport Photo Cost and Take the Perfect Photo With DoNotPay!
Wasting money on passport photos and traveling to different locations become things of the past once DoNotPay gets involved! We offer a unique service that helps you snap the perfect passport photo without breaking a sweat!
Complete the next steps and let us do all the cropping, altering, and adjusting in your stead:
Choose the Passport Photos feature
Take a photo or upload one you already have
Once we process the photos, we'll send digital copies to your email address by default. You also have the option to receive two physical copies via mail.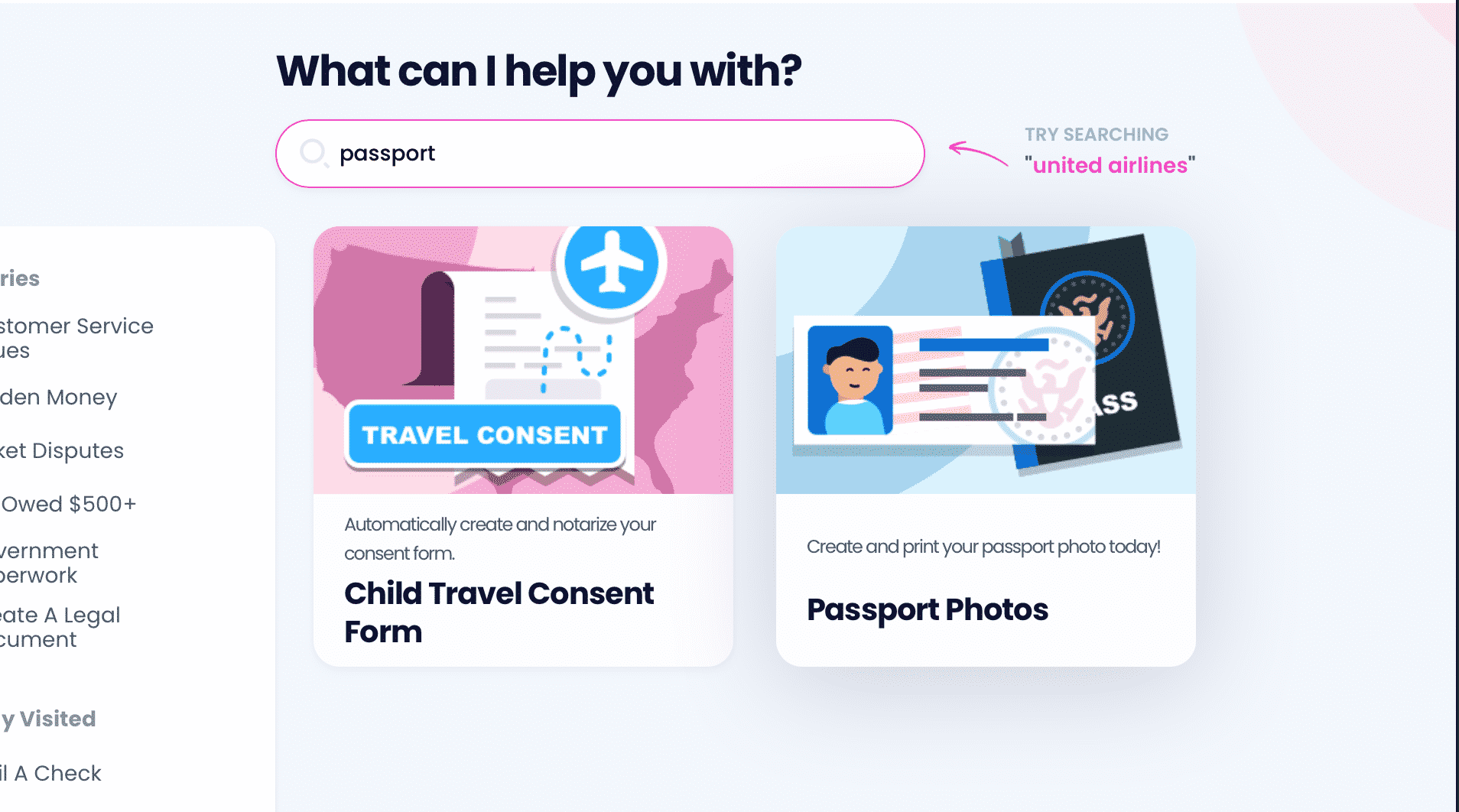 The Walgreens Passport Photo Cost Isn't the Only Dilemma We Can Help You Solve!
Have more passport-related questions? DoNotPay provides the answers! Explore our app's database and find out all there is to know about different passport photo services and much more! Here's a fragment of the questions we'll answer for you:
Find your place of residence in the table below to see where you can have your passport photo taken:
Take Control of Your Finances
DoNotPay is a great way of taking care of your money, whether you're cost cutting or looking for some extra income. Your new virtual assistant will help you:
Explore All the Facets of Our Multi-Purpose Platform
Our app is great for helping you with your money, but the benefits of your DoNotPay subscription don't stop there. The portfolio of DoNotPay's products and services is so diverse that anyone can find something useful to make their daily tasks easier.
We can help you deal with annoying DMV appointments, protect your privacy by offering a burner phone number, or avoid trips to a post office with our mailing service!
Find a more comprehensive yet cheaper subscription—we'll wait!