Does Staples Take Passport Photos? Let's Dive Right In!
Renewing your passport can be a bore because it requires a tone of prep. What documents do you need to gather? What are the official photo requirements these days?
Does Staples take passport photos? Are there other options you can choose to get the appropriate pictures? We provide practical info, a few extra tips, and a handy photo tool you can use at home.
Does Staples Take Passport Pictures?
You cannot get your picture taken at Staples stores in the States. What you can do is bring your digital photo to a local Staples center to have it printed.
Before doing that, you need to make sure your photo meets the following government requirements:
Passport Photo Criteria
Details
Size

Photo:

2 x 2 inches (5.1 x 5.1 cm)

Your head—Between 1 and 1 3/8 inches (25 mm–35 mm) from the bottom of the chin to the top of the head

Background

Plain white background
No patterns, people, objects, or colors around or behind you

Face

Whole face clearly visible
With:

Both eyes open (remove hair or eyeglasses)
Neutral facial expression (a slight smile is allowed)

Clothes

No:

Hats
Uniforms
Headphones
Face coverings
Headgear—unless for religious reasons

Quality
If you don't have a reliable home printer, you can take your digital photo to Staples and have it printed on a professional machine.
You Can Use the Staples Passport Photo Printing Service
Staples offers printing services in various locations. Before heading to a particular store, you should confirm whether they provide this type of service and that the price is suitable for you. Here's how you can do that:
Open the Staples Store Locator page
Click on your state at the bottom of the page
Choose the convenient location
Get the contact information and business hours
Contact the store to inquire about the service and cost
If you choose Staples for printing, make sure you get an appropriate digital picture first. The staff won't inspect or confirm the image quality or adequacy.
How To Prepare a Satisfactory Passport Photo
Here's how you can get your passport photo:
Take it at home
Have it taken by a professional
Use DoNotPay's handy Passport Photos product
Should You Take a Passport Photo at Home?
If you'd like to save money, you can take a passport photo at home using a high-quality digital camera, phone, or tablet.
Since selfies aren't allowed, you should:
Use a tripod or some other stable stand for your device
Ask a family member, roommate, or friend to take a photo of you
Get Your Passport Photo Taken by Professionals
You might be surprised how many places offer passport photo services. Here are some you can get in touch with:
Retail chains—Many retailers provide this type of service. Check out the ones in your neighborhood, including Target and Walmart
Couriers—FedEx, UPS, USPS, and PostalAnnex offer passport photo services at some locations
Pharmacies—If there's a Walgreens, CVS, Rite Aid, or Bartell Drugs store in your vicinity, you should check if you could have your picture there
Passport acceptance offices—Most facilities that accept passport applications offer the photo service as well. Make sure you check this before submitting the application
Photography studios—Professional photographers can take your passport photo in a flash, but they can be pricey
To avoid wasting time or money, you should get in touch with a selected provider first to get information on:
Time—It might take up to an hour to process and print your photos
Business hours—Because of the waiting time, some facilities may refuse to provide the service if you arrive near the closing time
Type of service—Since some stores can only print the pictures, you'll have to get a digital photo at another location and upload it using a provided online system
Price—The fees start at $15, but it depends on the company and location
If this sounds overly complicated, to get the best and most affordable passport photos in a few minutes.
Stay at Home and Get Your Passport Photos via DoNotPay
Our AI-powered app can scan and modify your passport photo in a matter of seconds. We can adjust the lighting, deal with a shadow over your face, or crop the image to fit the required size.
You can get the full service from the comfort of your home since our tools are available 24/7. All we need from you is a decent image.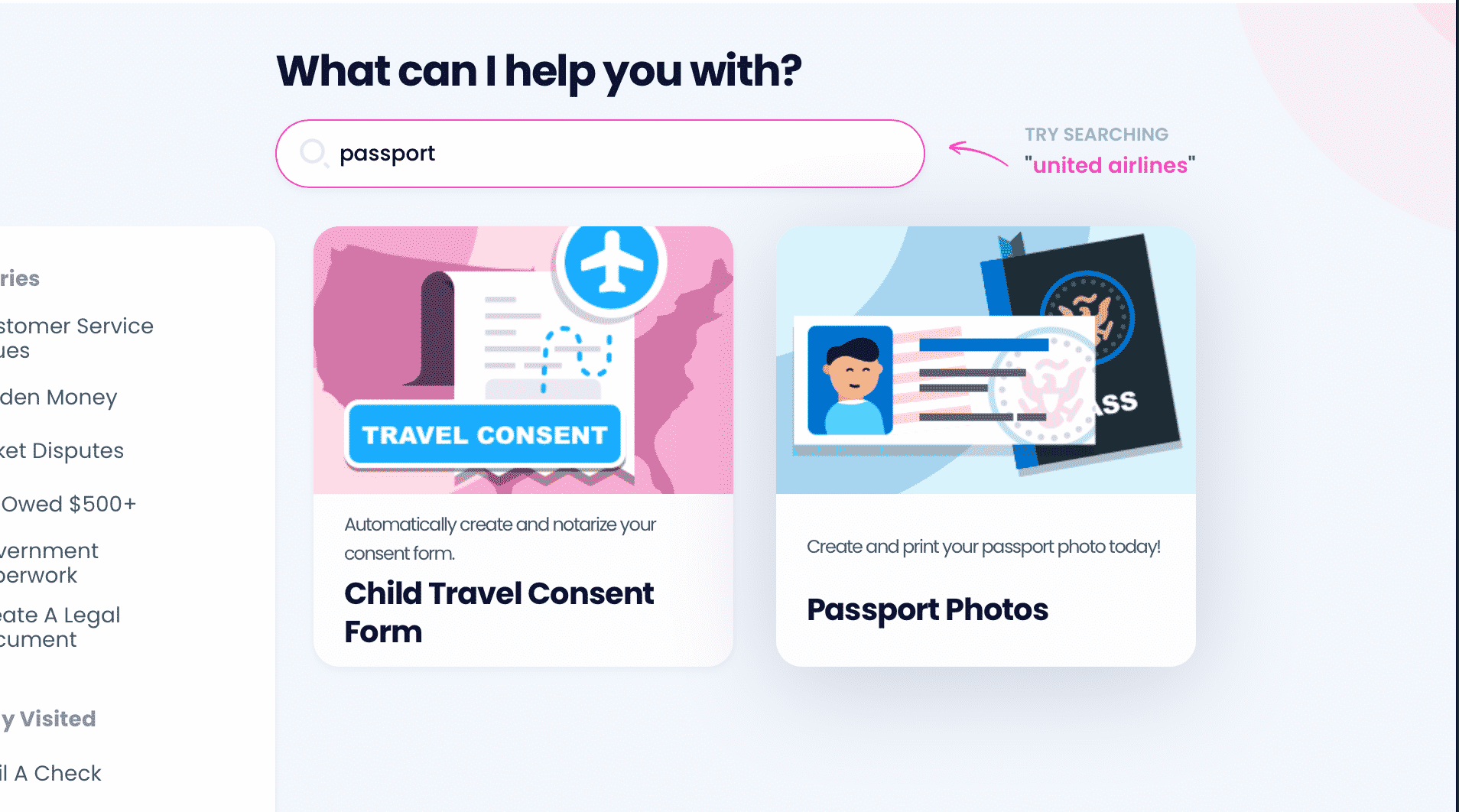 Here's how easy it is. and:
Opt for the Passport Photos feature
Upload your photo
Select whether you'd like to get your photos via mail (the digital copies will be sent immediately by email)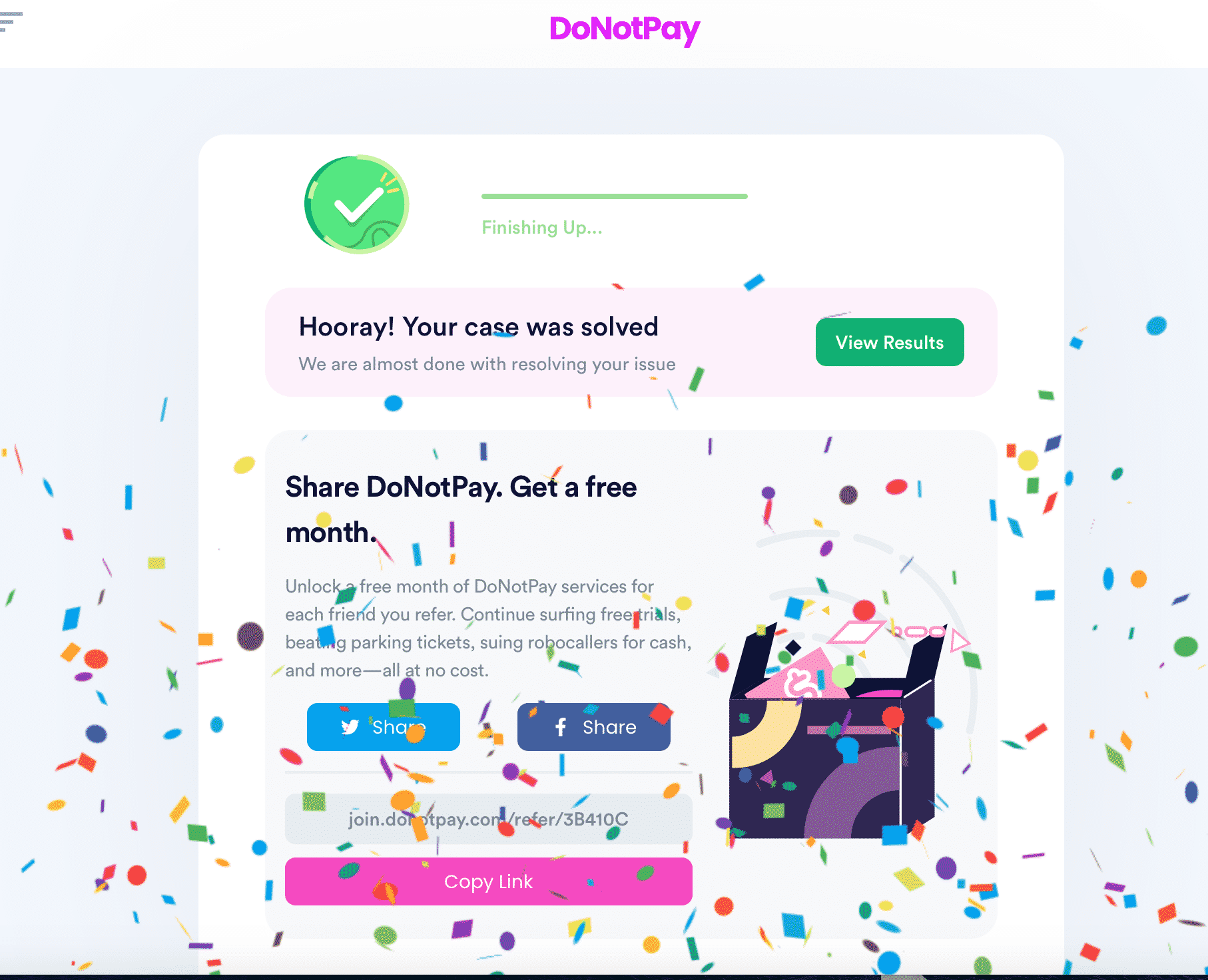 That's all, folks! You can sit back and relax while we make sure your passport photo meets the standards, so you won't have to dread that your application might be rejected.
Find your place of residence in the table below to see where you can have your passport photo taken:
Paying for Lawyers? We Don't Think So!
For an average Joe, any mention of legal terminology and complicated administrative processes is likely to cause a headache, and understandably so! Still, you don't have to jump the gun and hire expensive lawyers for the smallest matters.
It's the 21st century, and everything is automated. Why would it be different with bureaucracy? DoNotPay can help you draft efficient neighbor complaint letters, prepare you for a small claims court appearance, or create standardized legal documents and have them notarized online.
Our app is a great resource for fighting workplace discrimination, stopping stalking and harassment, protecting copyrights, securing compensation for victims of crime, and even reducing property taxes—all at a fraction of the price of traditional legal help.
Need To Do Some Penny-Pinching?
Whether you're saving for rainy days or a new gadget, DoNotPay can provide numerous options to save and earn more cash.
Do you need help with utility bills? Are you wondering how to get those few dollars left on your gift cards? Are you unsure about how to find your unclaimed money? If the answer is yes, our app can help.
With our assistance, you'll be able to enter raffles, start free trials with no risks, participate in lucrative clinical trials, or claim refunds for late deliveries!