How Many Passport Photos Do I Need for I-130? Find Out All About Passport Photos for I-130!
How many passport photos do I need for I-130? What other requirements do I have to meet for the I-130 form? Where can I have my passport photos taken? We're here to provide you with the answers to those questions and more!
Sign up for DoNotPay, and take your passport photos for I-130 from your home hassle-free!
What Are the I-130 Form Requirements?
The I-130 form can be used by U.S. citizens who want to help a relative move to the state and get a Green Card. You would have to establish your relationship with that relative for the I-130 form to be approved. Proof of nationality of the green card seeker also needs to be presented.
Wondering what other documents to prepare? The documentation for the I-130 form should explain:
That you are a U.S. citizen or Green Card holder
A legally valid relationship between the parties
Any name changes for you and/or the person seeking the Green Card
That the relationship is not fraudulent
How Many Passport Photos Do I Need for I-130?
Both you and your relative need to provide two identical passport photos each, along with other required documentation. The list below contains the I-130 passport photo requirements:
The photographs need to be square, measuring 2 x 2 inches (5 cm x 5 cm)
You have to face the camera directly without smiling
Eyes must be open and looking straight at the camera
The background needs to be white or off-white
You can wear a hat or a headpiece if required due to religious beliefs, but they should not cover or cause shadows on the eyes or any other part of the face
Glasses are usually forbidden in passport photos, but the glare on eyeglasses can be prevented with an upward or downward tilt of the head. Providing a signed doctor's statement saying that you have to wear your prescription glasses at all times can help avoid issues.
What To Wear for My I-130 Passport Photo
Apart from professional uniforms, you can wear any outfit that you want in your passport photo for the I-130 form.
The only clothing items that you should avoid are white-colored outfits and large accessories that cover your face or ears. Since the background has to be white or off-white, it's possible for your light-colored outfit to blend with it and make your photo invalid.
Where Can I Take My Passport Photo for I-130?
You can have your passport photo for I-130 taken at different locations or by yourself at home. We provide all the details in the table below:
Location
Description
Retail stores
The common retail stores that offer passport photo service are:

AAA stores
Most AAA stores throughout the U.S. offer digital passport photo service
Shipping companies
You can also find passport photo service at the following shipping companies:
Other locations
If you want to visit a different store that provides passport photo service, search the internet and find one nearby.

Keep in mind that you will need two passport photos that meet all the I-130 requirements

DoNotPay
Take your passport photo at home and use DoNotPay to make all the necessary adjustments in your stead with ease
Take the Perfect I-130 Passport Photo With DoNotPay at Home!
You can avoid wasting time visiting local retail stores and take your I-130 passport photo at home effortlessly! You won't have to figure out the requirements or bother with meeting each one—DoNotPay does all the work!
All you need to do is snap a photo or find an old one, and let us handle the rest. Complete the following instructions and get your perfect passport photo in a snap:
Choose the Passport Photos feature
Take a photo or upload one you already have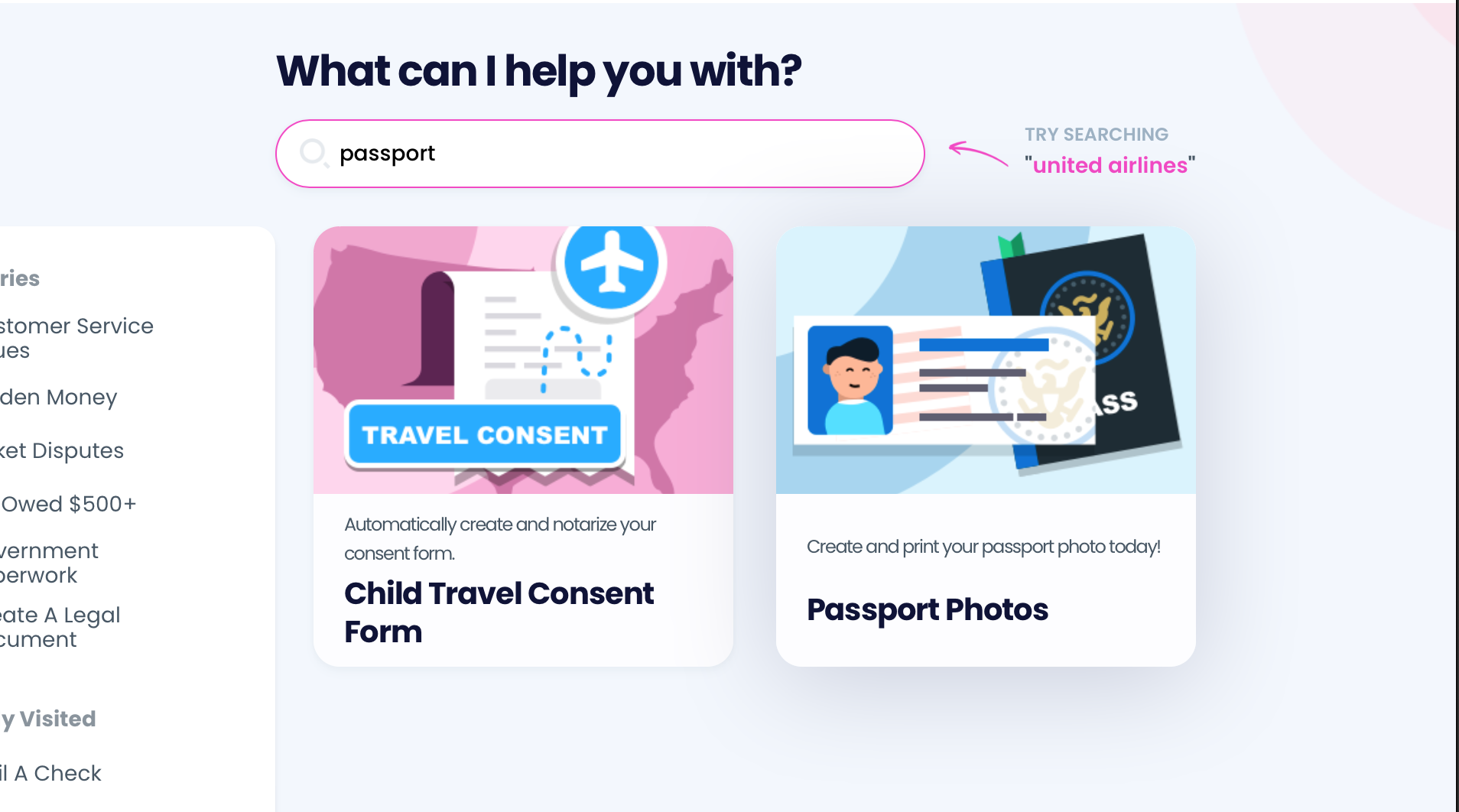 DoNotPay Answers All Your Passport-Related Questions!
Explaining the I-130 process is only one of the dilemmas DoNotPay solves for you! Should you think of any additional questions, we are happy to provide you with answers! Check out the list below to see some of the common questions we can answer for you:
Find your place of residence in the table below to see where you can have your passport photo taken:
Communication Troubles? Say No More!
Yes, communication is the key, and DoNotPay vows to provide you with the best, most convenient methods to relay or protect your message—whether it's correspondence with your business partner or a loved one who's serving time.
Check out what you get by using our platform:
Use DoNotPay for a Better Shopping Experience
If you have a tendency to shop till you drop, some issues with purchases are bound to happen. Customer rights and satisfaction is what DoNotPay is passionate about.
With your subscription, you will be able to: