Discover All About a Biometric Passport Photo and How To Take One!
Need to make a biometric passport, but you are not sure what a biometric passport photo is? We're here to provide you with all the details! Not only can we explain what a biometric passport photo is, but we'll also help you take one without breaking a sweat! Subscribe to DoNotPay, and take your new passport photo from the comfort of your home!
Understanding a Biometric Passport Photo
Biometric passports are documents with microchips that authenticate the passport holder's identity. These microchips contain the info about the passport holder's physical characteristics, along with their:
Name
Date and place of birth
Passport's expiration date
Biometric passport photos have clear specifications, including size, orientation, background, and lighting.
Biometric Passport Photo Requirements
Before taking your biometric passport photo, you should get informed on the necessary requirements. Here are the criteria you must meet to take a valid biometric passport photo:
Background—The background of your photo should ideally be white or light gray. It's supposed to make you stand out, and if your hair is light-colored, you should go with a slightly darker grey shade
Lighting—Natural lighting is the best when it comes to biometric passport photos. You should avoid direct sunlight since it would make you squint your eyes
Expression—You should face the camera directly and have a natural facial expression. It's okay to smile, but keep it natural
Size and orientation—Your biometric passport photo should be 2 x 2 inches in size, with the head between 1 and 1 3/8 inches. The photo should also be printed on photo-quality gloss or matte paper
What To Wear for Your Biometric Passport Photo
Not sure what to wear for your biometric passport photo? Go with an outfit you feel comfortable in. You should avoid certain clothing items and accessories when taking your passport photo. The table below contains all the details:
What To Avoid Wearing
Explanation
The color white
Wearing a white-colored outfit can result in you blending with a white background, so it would be best to wear another color when taking a photo
Uniforms
Putting on your military or any other professional uniform when taking your biometric photo isn't allowed
Glasses
Taking your sunglasses off is mandatory when taking your biometric passport photo.

If you have to wear prescription glasses at all times for medical reasons, you have to provide a signed statement from your doctor confirming that

Hats and headgear
Avoiding any headgear is advisable since your face shouldn't be covered at all. Consider tying your hair back so that all of your features are visible
Can I Take a Biometric Passport Photo by Myself?
You can take your biometric passport photo on your own, but you have to do it in accordance with all the necessary requirements. That includes the correct photo size, white background, natural lighting, and appropriate outfit.
Making sure to meet all these requirements can be overwhelming and time-consuming. To save you the hassle, we present you with a super affordable and convenient alternative—DoNotPay.
DoNotPay Helps You Take the Perfect Biometric Passport Photo
No need to struggle with taking a valid biometric passport photo all on your own when you have the perfect solution at your fingertips! DoNotPay is here to make all the necessary adjustments in your stead, such as cropping, adjusting, and fixing the lighting! Why stress about how to take the perfect photo when you can snap one and let us handle the rest?
All you have to do is complete our quick guide, and you're set:
Choose the Passport Photos feature
Take a new photo or upload an old one to our app
Tell us whether you want us to mail you two physical copies of the photo. You'll get digital ones via email by default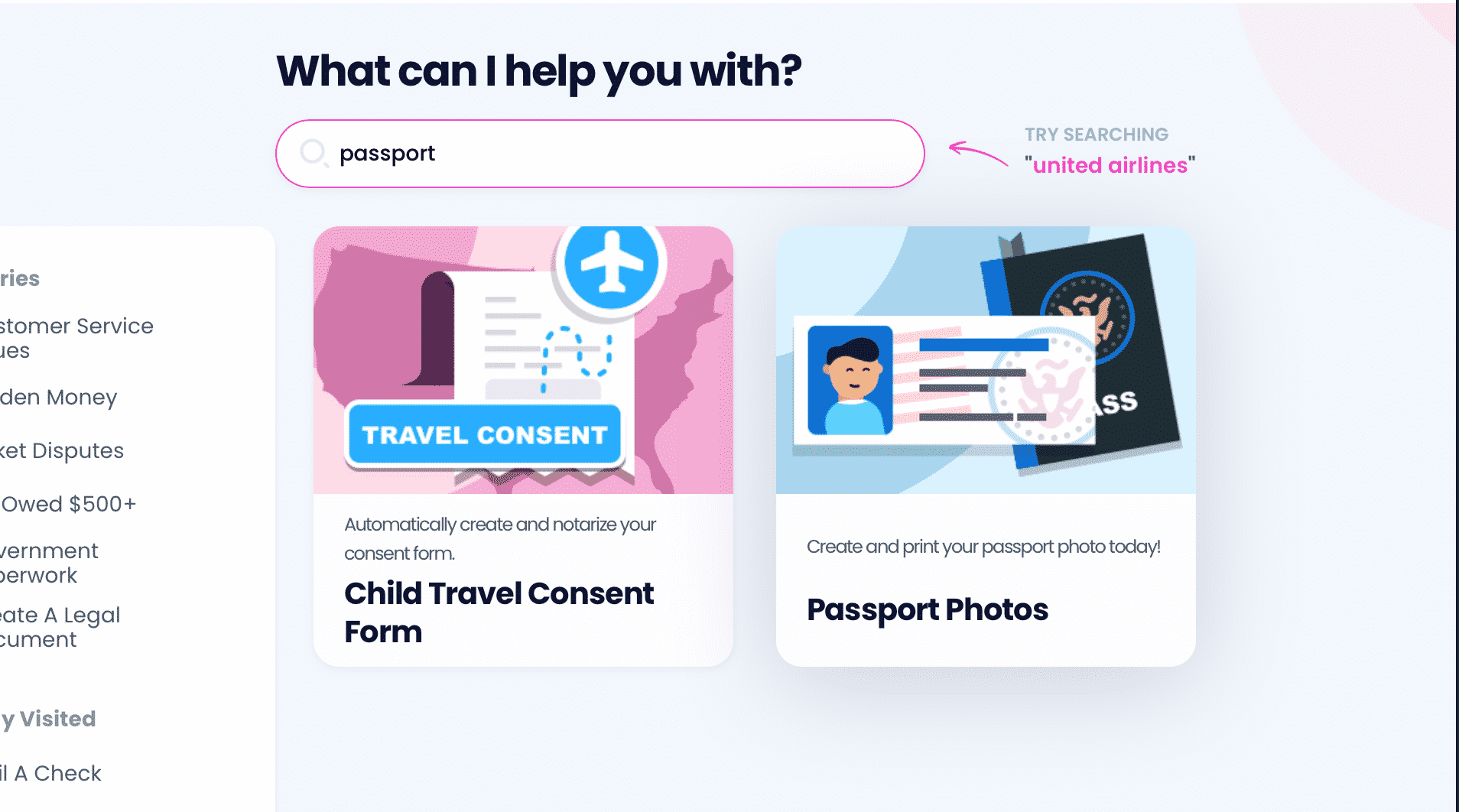 DoNotPay Assists You With More Than Taking the Perfect Biometric Passport Photo!
Taking your biometric passport photo is one of the various tasks DoNotPay helps you with! Should you have any additional passport-related questions, you can explore our app's vast database for answers. Check out the list below to see some of the common dilemmas we help you solve:
Find your place of residence in the table below to see where you can have your passport photo taken:
Take Control of Your Finances
DoNotPay is a great way of taking care of your money, whether you're cost cutting or looking for some extra income. Your new virtual assistant will help you:
Explore All the Facets of Our Multi-Purpose Platform
Our app is great for helping you with your money, but the benefits of your DoNotPay subscription don't stop there. The portfolio of DoNotPay's products and services is so diverse that anyone can find something useful to make their daily tasks easier.
We can help you deal with annoying DMV appointments, protect your privacy by offering a burner phone number, or avoid trips to a post office with our mailing service!
Find a more comprehensive yet cheaper subscription—we'll wait!