Can You Wear a Hat in a Passport Photo? Passport Photo Requirements Explained!
If you're planning to have your passport photo taken but aren't sure what outfit to put on, don't fret! We'll explain all the passport photo guidelines and requirements you should pay attention to. Can you wear a hat in a passport photo? What clothing items should you avoid? These are only some of the questions we provide the answers to!
Subscribe to DoNotPay, and let us take some burden off your back by ensuring your photo meets all the necessary requirements!
Can You Wear a Hat in a Passport Photo?
You usually cannot wear a hat in your passport photos. Your photo must identify you clearly, and hats and other headgear cover your head and/or face, so wearing them should be avoided.
There are some instances in which wearing a hat or headpiece in your photo is allowed.
When Is Wearing a Hat in a Passport Photo Allowed?
In certain conditions, you can keep your hat on when the camera snaps to take your passport photo. Check out the table below for specifics:
You Can Wear a Hat Due To
Explanation
Religious beliefs
If wearing a hat is a part of your traditional religious attire and you wear it on a daily basis, you can keep it on for your passport photo.

You have to provide a signed statement that verifies this

Medical reasons
If you must wear headgear at all times due to medical reasons, consult your doctor and obtain a signed statement from him or her to provide as proof
What Clothing Items To Avoid in Passport Photos Other Than Hats
Hats aren't the only items that shouldn't be worn in passport photos. Before you decide what to wear for your picture, check out the list below to know what outfits and accessories to avoid:
What Other Passport Photo Requirements Do I Have To Meet?
Choosing an appropriate outfit and learning what accessories to avoid in your passport photo is only one part of the equation. Knowing what specific requirements your photo should meet to be valid, such as size and background, is also important.
You have to make sure your photo:
Your facial expression in photos should be natural, so you can smile as long as it's unexaggerated. Avoid squinting your eyes or frowning. Look at the camera directly without turning your head to either side.
DoNotPay Helps You Meet All Passport Photo Requirements With Ease!
If you want to avoid the struggle of meeting all passport photo requirements by yourself, rely on DoNotPay to assist you! You can take a photo at any location you want, such as your home or office, and upload it in a few clicks.
We will make sure your background is properly adjusted and that your photo is resized and cropped to meet the required criteria. Don't work harder—work smarter!
Follow our quick guide to get started:
Select the Passport Photos feature
Take a photo or upload one you already have
We will email you digital photos, but you can choose to receive two physical copies as well.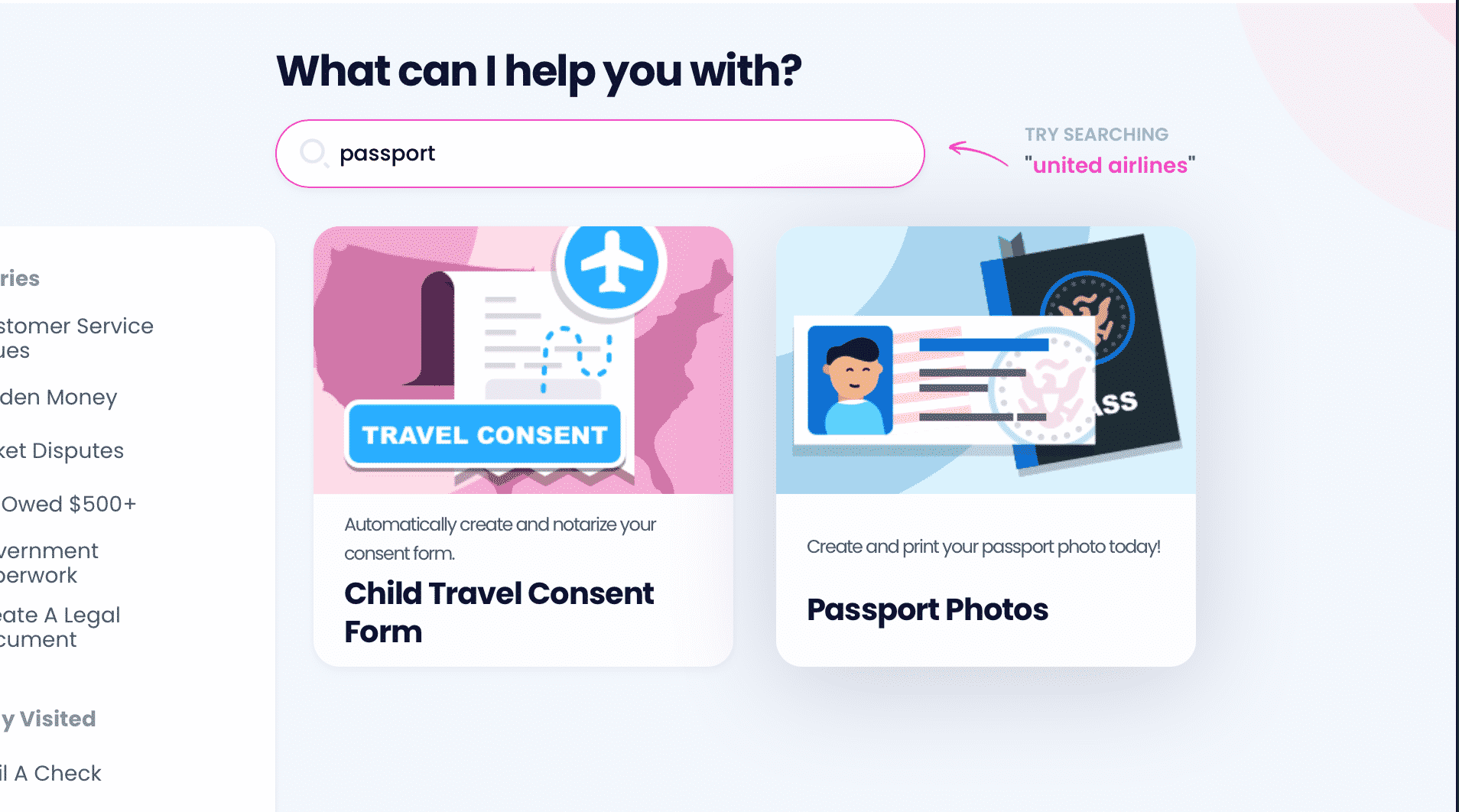 Need More Help With Your Passport Photos? DoNotPay Is Here To Deliver!
DoNotPay helps you take and print your passport photos in no time! We can do even more for you!
The list below shows you some of the common questions regarding passport photos we can clarify:
Find your place of residence in the table below to see where you can have your passport photo taken:
Communication Troubles? Say No More!
Yes, communication is the key, and DoNotPay vows to provide you with the best, most convenient methods to relay or protect your message—whether it's correspondence with your business partner or a loved one who's serving time.
Check out what you get by using our platform:
Use DoNotPay for a Better Shopping Experience
If you have a tendency to shop till you drop, some issues with purchases are bound to happen. Customer rights and satisfaction is what DoNotPay is passionate about.
With your subscription, you will be able to: