Can You Use an Online Life Certificate Notary?
When you have to get your documents notarized, you need time and patience for a traditional notarization process. Where can you find a life certificate notary public?
DoNotPay provides answers and lots of tips about various notary services. We also offer the most convenient remote online notarization 24/7.
What Is a Life Certificate?
A life certificate—also called a certificate of life, certificate of existence, or proof of life—is a document that foreign institutions ask for the qualification of financial beneficiaries who live abroad.
Institutions that require this document include:
Insurance companies

Pension funds

Governments
A life certificate form usually contains instructions for a notary public, i.e., if he or she needs to:
Certify the named person is alive

Witness the signing of the document
Depending on the country, some organizations will ask you to submit a life certificate every:
Year

Two years

Six months
Can All Notaries Public Notarize a Life Certificate?
Whether a notary can notarize a life certificate depends on:
What a notary needs to do

The U.S. state where they work
What Can a Life Certificate Notary Do?
All notaries public can notarize your life certificate if the document requires you to have your signature notarized with a standard notarial act, e.g., an acknowledgment or jurat.
Should the life certificate document require a notary to confirm that the signer is alive, you need to check whether your state allows its notaries public to perform such a notarial act, as some do not.
The following table shows in what jurisdictions notaries are allowed to:
Only witness the signing process

Certify the signer's status, i.e., whether he or she is alive
Places Where Notaries Can Certify the Signer's Status
Some States Where Notaries Can Witness Signing Only

Regular notaries in:

Only civil law notaries—who are also attorneys—in:

Iowa

Missouri

Wyoming

Minnesota

West Virginia

North Dakota

New Hampshire
Keep in mind that only notaries in Maryland and Michigan can put their signature and seal to a life certificate document that lacks any certificate wording. Notaries public are not allowed to perform a notary service if:
The document does not include a notarial certificate

The notary does not know what type of notarization is required
How To Get Your Life Certificate Notarized
When your life certificate needs to be notarized, you could check whether the embassy or consulate of the issuing country can provide notary services. If you need to do it yourself, here are some available options:
Find a notary public

and ask whether he or she can do what is required

to connect with a notary automatically
Pinpoint a Life Certificate Notary
To get your will, trust, contract, affidavit, bill of sale, life certificate, real estate deed, or any other legal document notarized, you can find a notary public by visiting or contacting one of the following:
You could also try the following websites to get the contact information of available notaries:
Yelp

—Enter

Notaries

in the

Find

box and your place in the

Near

box

123Notary

—Type in your state, city, or ZIP code in the search box

Notary Public Stamps

—Enter your city or ZIP code

American Society of Notaries

—Type in the ZIP code

American Association of Notaries

—Select your state in the drop-down menu at the top, select

Notary Locator

, and enter your city or ZIP in the search box

The secretary of state website

—Visit the website to check whether they might have a notary search tool
DoNotPay Connects You With a Life Certificate Notary in a Few Clicks—No Tricks
You can set up an appointment with an online notary public via DoNotPay quickly. No need for you to:
Search for a notary

Get in touch with one to check whether he or she provides the notarization of a life certificate

Visit the notary's office

Meet the notary in person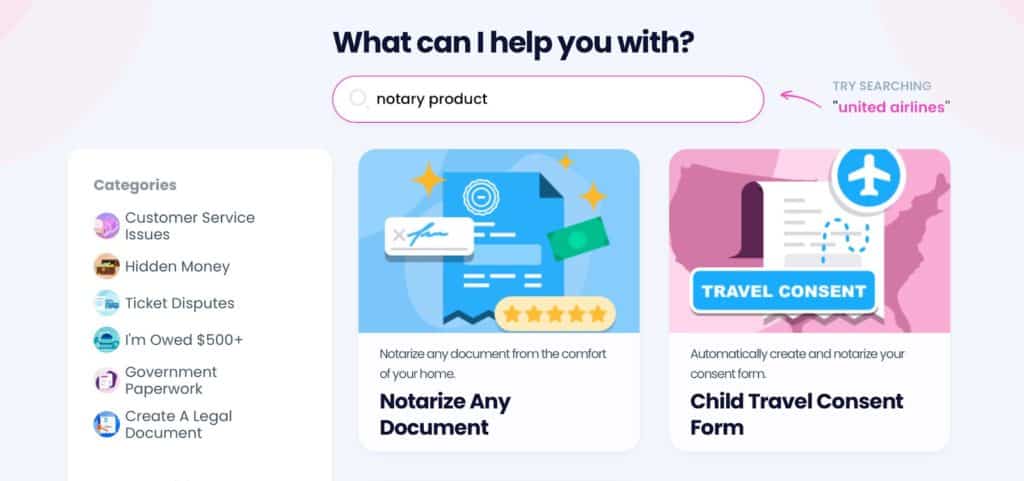 Once you have prepared a life certificate or any other document you would like to get notarized, and:
Select our

Notarize Any Document

product

Upload the document for notarization

Go to your inbox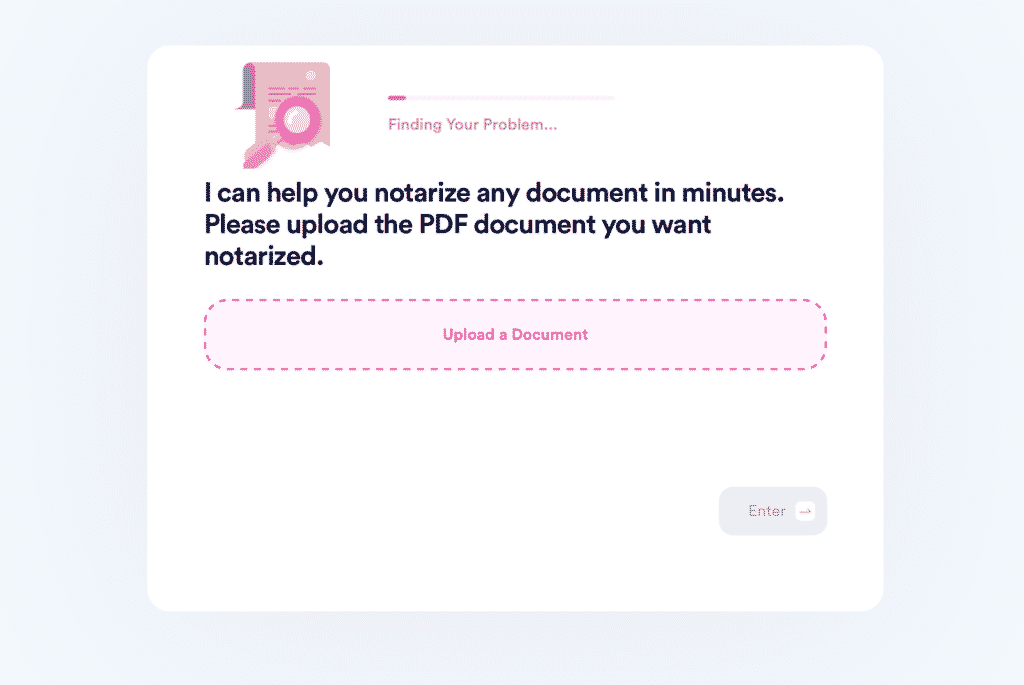 Click on the link we emailed you to check a notary's schedule and choose a suitable appointment time.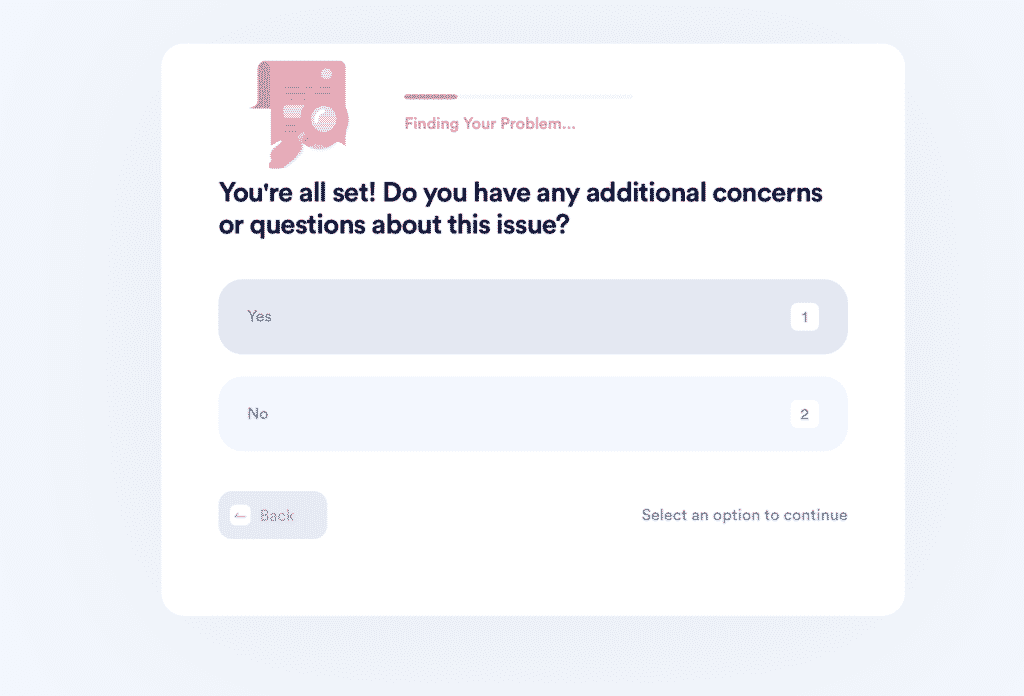 DoNotPay will connect you with a notary immediately. At the confirmed time, an online notary will witness, verify, and notarize your documents:
Remotely

—you can be in any U.S. state

24/7

—our

remote online notarization

service is available all day long

Via a live audio-video call

—you will not risk your health

during the COVID-19 pandemic

as you are not meeting with the notary face to face
DoNotPay—The Quickest Way To Deal With Greedy Companies
Spending hours on the phone with customer care reps struggling to get a refund or cancel certain services due to complicated procedures can be tiresome.
If you sign up for DoNotPay, we can help you:
Unsubscribe from all unused subscriptions in a few clicks

Get a refund for faulty products

Request

compensation from any airline

because of canceled flights, poor Wi-Fi, and similar
Has a company refused to accept your warranty claim even though it was valid or wronged you in any other way? Make sure to serve them justice by bringing them to small claims court with DoNotPay's help!
Use Our App To Resolve Any Issue
DoNotPay has numerous products you can use. We can help you resolve any problem in a few clicks.
Do you want to find unclaimed money? Would you like to know how to protect your work from copyright infringement? Are you wondering how to apply for a college fee waiver because the application fee is too expensive for you? If you rely on us, you will solve all of these and many more issues stress-free!
Even victims of violent crimes—such as stalking—can use DoNotPay to solve their problems. Having a stalker is traumatic and potentially dangerous. We can tell you how to deal with the situation and apply for crime victims compensation in your state if you need help covering counseling expenses.
We can simplify the document notarization process and help you send online faxes and mail letters from the comfort of your home in less than five minutes.