Weekend Notary Service From A to Z
Do you need to get a contract notarized outside of business hours? Even though most local notaries operate Monday to Friday from 9 a.m. to 5 p.m., finding a weekend notary service isn't impossible. Learn how to notarize documents any day of the week by reading our comprehensive guide. Create your contracts and get them notarized quickly from any device.
Is a Notary Open on Sunday and Saturday?
Many notaries choose to work outside of regular business hours, which means that you'll probably be able to find a notary on weekends. To get your documents notarized on Saturdays and Sundays, you can:
Do Notaries Charge More for Weekend Notary Services?
Notaries should charge the same fee regardless of their working hours. State laws usually dictate the maximum amount of the fee, but some states allow notaries to determine the notary service costs independently.
If you choose to hire a mobile notary, you will have to cover his or her travel expenses as well. The notary's duty is to inform you about the fee before he or she performs a notarial act.
Traditional Notarization Process vs. Online Notary Services
The current notarization procedure can be tiresome because you need to:
Schedule an appointment

Bring your documents to the notary's office

Wait while the notary verifies your identity

Pay for notary service fees

Wait until the notary public completes the certificate and notarizes your contracts
Since the traditional process can last for a few days, online notary services are a more efficient and simpler alternative. You can notarize your contracts in a few clicks from your preferred device. The only drawback of most online notary platforms is the high notarization fee (up to $25 per document).
DoNotPay Takes Care of Document Notarization All Day Every Day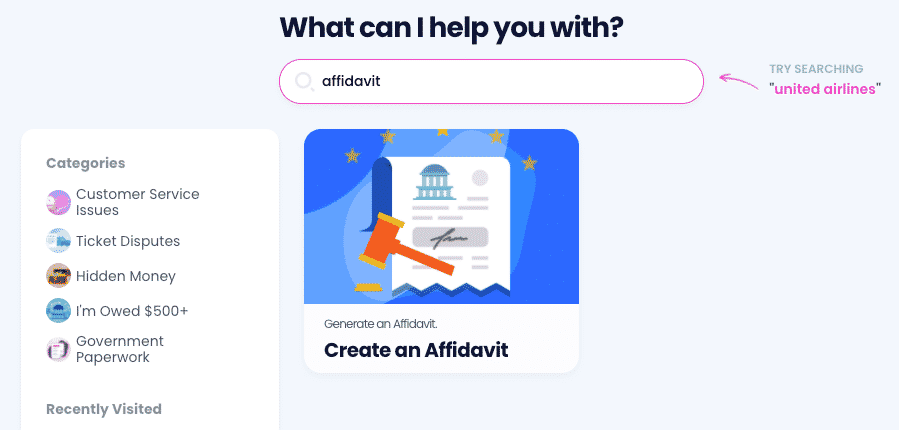 Do you like the convenience of online notary services? If you find the price of the majority of platforms to be too high, we have a user-oriented and wallet-friendly solution for you. DoNotPay's Notarize Any Document feature is one of the most affordable online notary apps on the market. Once you pay our low monthly fee, you'll be able to get an unlimited number of contracts notarized and have access to all of our other features.
DoNotPay will connect you with a notary public open on Saturday or Sunday and help you get your contracts notarized quickly without breaking the bank. If you'd like to get your legal documents notarized with us, log in to your DoNotPay account and follow these steps:
Open our

Notarize Any Document

feature

Upload the agreement you wish to get notarized

Type in your email address
We will email you a link that will enable you to set up a meeting with a remote notary public. The notary will witness your signature and verify it online. He or she will write the notarial certificate and mark it with the official electronic notary signature and stamp. You can rely on our online notarization process regardless of the state you live in, be it:
Draw Up Legal Documents in Two Minutes With DoNotPay
Should you need help writing contracts before getting them notarized, DoNotPay has developed a handy feature for that too. You don't have to hire expensive lawyers for every legal document or waste time trying to figure out contract templates. With us, you can create documents and have them notarized in a few clicks through the same platform.
To ensure you get the required contracts, DoNotPay will ask you a few questions and create a personalized and professional legal document based on your answers. The following table shows some of the documents DoNotPay can help you draw up in no time:
Real Estate Agreements
Business Contracts
Other Documents

Quitclaim Deed

Estoppel Certificate

Intent To Purchase Real Estate

General Business Contract

Child Care Authorization Form

Promissory Note

General Affidavit
What Else Can Our Award-Winning App Do for You?
If you think that's impressive, wait until you've heard about other features we boast!
Our powerful app can draft paperwork for you, locate unclaimed funds under your name, cancel subscriptions, sue robocallers, and protect you from stalkers and harassers—all in one nifty browser app!
Our legal services have been recognized by the esteemed ABA Brown award, serving as a testament to our abilities to assist you with your small claims issues, free trial auto-renewals, college fee waivers, public records, copyright protection, and much more!
More Benefits of DoNotPay
DoNotPay is a useful tool for handling many otherwise annoying life's trifles, including: