Find a Notary in Elk Grove or Speed Everything Up With DoNotPay!
Whether you're looking for document notarization advice or you need an online notary, DoNotPay is your guardian angel. Sign up and explore what our AI-driven robot lawyer has to offer.
Whether you're looking for a notary in Elk Grove or elsewhere, we can help you get a notary signature in minutes, even during the weekend—no matter if you need a notarized will, contract, or affidavit.
How Does Notarization Work in California?
The notarization of documents works nearly the same in all U.S. states. The duties of a notary public include:
Confirming the identity of the signer by checking their valid ID document, unless the official knows them personally

Verifying that the signer understands the document they are signing and is signing it out of free will

Witnessing the signing of the said document

Adding their official signature and stamp to the document once they ensured there are no irregularities or fraud at play
Finding In-Person Notary Services in Elk Grove
Looking for a notary public can take some time, but there are many of them in Elk Grove. You can look for one online on these websites:
You can also visit many public places that often employ notaries public, such as:
Law offices

Hotels

Libraries

Police departments

Real estate agencies
Keep in mind that the in-person notarization process can sometimes turn awry. A notary can refuse to notarize your docs if you:
Fail to appear before them on time, in which case they might even charge cancellation or waiting fees

Present a fake or outdated ID or fail to provide any ID

Provide an incomplete document with blank pages
Types of Notary Services in Elk Grove
Most people associate the process of getting their documents notarized with visiting a notary public in person. It is an outdated method since the signers have to search for the nearest notary service, travel to the location, and waste valuable time in the process.
If you live in Elk Grove, you can explore other options.
Notary Signing Agent in Elk Grove
Notary signing agents are certified to notarize loan documents. They mostly work in financial institutions. If you want to get a loan, you might need to use their services.
Electronic Notarization in Elk Grove
Electronic notarization refers to the electronic document form (e.g., a PDF file), not the manner in which the service is provided. A notary public you visit in person can accept your PDF document and notarize it digitally if they are authorized to do so. You still need to schedule a meeting and meet the notary in person.
Mobile Notarization in Elk Grove
A mobile notary is a notary with the permission to notarize documents outside of their office, meaning that they can travel to any location you agree on and perform the notarial act on the spot. This can be your home, office, a hospital, a prison, a nursing home, or a restaurant or cafe of your choice.
This type of California notary service can be costly because the notary will add the gas and other travel expenses to their fees. It's up to you to decide if the convenience of mobile notarization is worth the price.
Online Notarization in Elk Grove
Online notarization can save you a lot of time as you can get documents signed and vetted from your own home or office.
The state of California doesn't allow its notaries to provide online notary services at the moment, but remote online notarization with an out-of-state notary is completely legal in CA and is the logical choice during a pandemic.
A remote notary witnesses a document signing and adds their signature and the stamp online, saving you both money and time in the process.
How Much Does Document Notarization Cost in Elk Grove?
It can cost you a pretty penny to get documents notarized in the state of California. The table below will tell you the exact prices of notary services for individual notarial acts:
| | |
| --- | --- |
| Notary Fee | Notary Act |
| $30 | Deposition |
| $15 | Jurat |
| $15 | Acknowledgment |
| $15 | Power of attorney |
Note that these are all fees for individual acts with a single signature or deposition. If you wish to get copies of items from the notary's journal, they will cost you $0.30 per item. Mobile notary fees are also subject to change and depend on the distance the notary travels.
If a notary tries to overcharge you for their service, you have the right to complain.
DoNotPay Is an All-in-One Notarization Assistant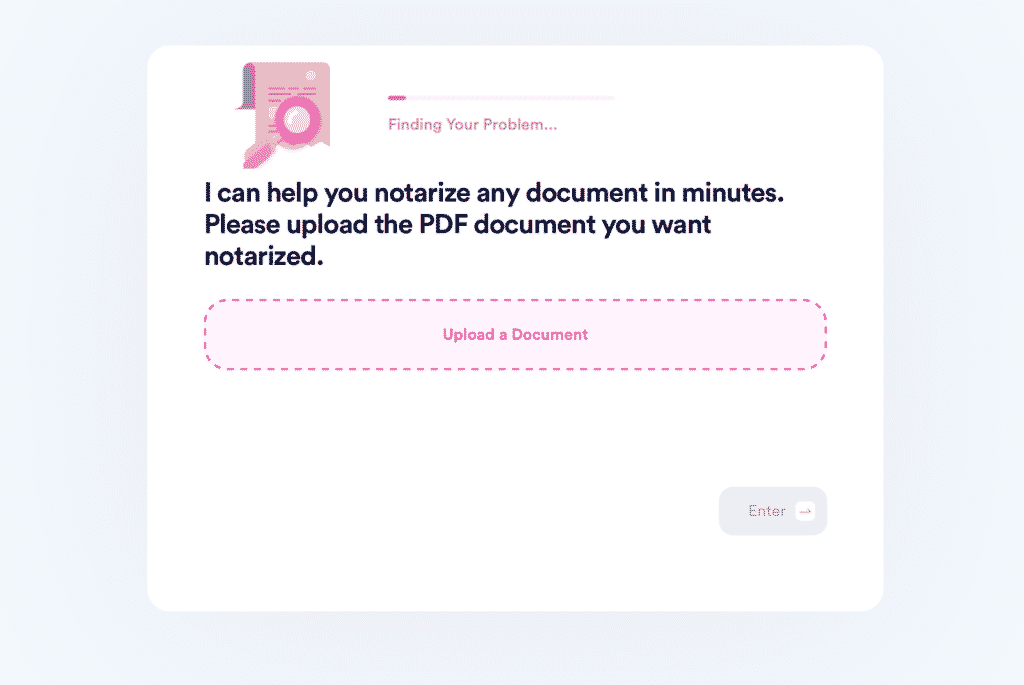 if you want to get documents notarized in several clicks. Nobody is too eager to visit a notary public in person nowadays, and luckily, it's no longer necessary. DoNotPay makes the whole process simple, letting you get in touch with a notary remotely in three steps:
Click on the

Notarize Any Document

product

Upload the docs for notarization

Provide an email address where we can reach you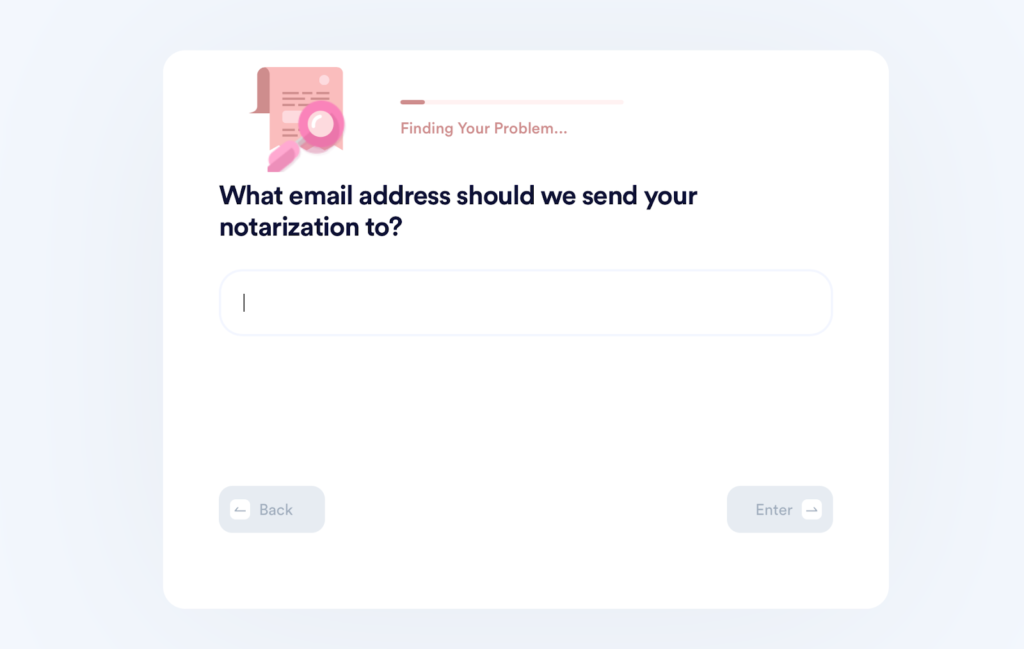 All that's left is to follow the link we email you and schedule an appointment with an out-of-state notary who is always available.
If you , you can use our Notary product and any other feature for the same monthly subscription!
DoNotPay Can Help You Create a Legal Doc Before You Get It Notarized
DoNotPay is not here only to help you get documents notarized fast. We are your all-in-one solution for anything bureaucracy-related. If you need help drawing up documents before the notarization, we have an ideal solution. can assist with drafting many legal documents, such as:
Bill of sale

Custody agreement

Non-compete agreement

Lease agreement

Independent contractor agreement
DoNotPay Has the Most Convenient Solution to Most of Your Problems
Whether you want to cancel subscriptions, request refunds for services, purchased items, or late delivery, or enjoy free trials without being charged, DoNotPay has a product for you.
We strive to help you users solve their issues as quickly and effortlessly as possible. With us, you can enter various raffles and sweepstakes, claim warranties or insurance, report copyright infringement, and reduce your property taxes in less than five minutes.
Protect Your Privacy With DoNotPay
Protecting your privacy can be challenging nowadays since most platforms require your phone number and email address upon registration. DoNotPay is here to ensure your personal info stays as secure as possible. Choose our Burner Phone product to register for services without phone verification or our virtual credit card if you want to use a randomly generated email address and payment details.
By using a fake phone number and email address, you can also avoid receiving annoying spam emails, text messages, and shady robocalls. DoNotPay can even make correspondence with inmates safer. If you don't feel comfortable sharing your address with an inmate, DoNotPay can receive the letters for you, scan them, and forward them to you risk-free.