Can a AAA Notary Notarize Any Document for You?
American Automobile Association (AAA) deals with various documents that require notarization. Most AAA offices provide notary services, but you may be wondering whether a AAA notary public can notarize any document for you. 
DoNotPay is here to answer this question and tell you whether having your contracts notarized by a AAA notary is the most convenient solution! 
We will tell you how you can notarize your documents remotely and save a lot of time. Follow our guide to take care of your document notarization in a few clicks from any device! 
How To Have Your Contracts Notarized by a AAA Notary Public
If you'd like to get your contracts notarized by a notary public in a AAA store, you should do the following:
Find a notary

in the closest AAA branch—all AAA offices should employ notaries, but you can always call and check if the branch near you offers notary services 

Schedule an appointment

Bring your ID and the documents you want to get notarized to the AAA office 

Provide your ID so that the AAA notary can verify your identity

Pay the required

notary fees

Sign the contract 

Wait for the notary to draw up a notarial certificate and seal it with his or her

signature

and official stamp
AAA notaries are authorized to:
Perform notarial acts, such as taking

acknowledgments

and administering oaths and affirmations

Witness the signing of the documents

Identify singing parties

Write notarial statements 
Do You Have To Pay a AAA Notary Fee?
AAA members get free notary services in most American states. In some states, AAA offices might charge notarization, but the fee for their members is usually low. 
For example, in California AAA branches, Plus members pay $4 per notarial act, while Classic members need to pay $7. Premier members don't pay for notary services in the Golden State. 
Disadvantages of the AAA Notary Services
Getting your documents notarized in the notary's office is usually time-consuming. Since most people need to have their contracts notarized as quickly as possible, the traditional notarization method is not the best one. Even if you find an available AAA notary and schedule a meeting right away, you'll still waste a lot of time going to his or her office. 
Another drawback of the AAA notary service is that their officials can notarize only personal transaction documents. If you have a business agreement that needs to get notarized, you will have to find a notary public in another place. 
The following table shows which contracts you can and cannot have notarized by a AAA notary public:
Documents AAA Notaries Can Notarize
Documents AAA Notaries Cannot Notarize

Permission slips for minors

Healthcare directives 

Passport applications for minors

Trusts

Business contracts

Photographs

Mortgages

Birth certificates

and other publicly recorded documents
What Is the Most Convenient Way of Getting Your Documents Notarized?
Would you like to get all of your contracts notarized without going to a notary's office? You can either hire a traveling notary or sign up for an online notary service.
If you don't mind paying extra for the notary's travel costs, you can schedule a meeting with a mobile notary. He or she will come to your preferred location to perform the notarial act. Mobile notaries usually notarize real estate contracts, but you can hire them for other documents, too. 
Are traveling notaries too expensive for you? You can try out one of the online notary services. These platforms connect you with remote notaries, and the entire notarization process is done via a video call. This means that you can get your documents notarized from any device, including your PC and smartphone.
Since most remote notaries operate 24/7, you can have your contracts notarized at any time of the day. You need to pay around $25 per document on most platforms. While the fee is significantly lower than the one mobile notaries charge, the price can be too high if you get your documents notarized frequently.
DoNotPay Makes the Notarization Process Fast, Easy, AND Affordable!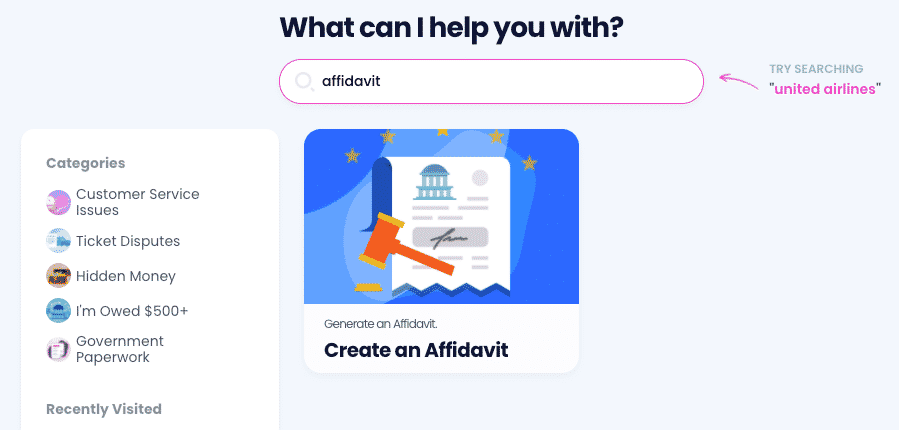 Why waste hundreds of dollars on other online notary apps if you can get an unlimited number of your documents notarized for a small monthly fee? DoNotPay has created a wallet-friendly notary feature to help you handle document notarization in a few clicks. 
To get your contracts notarized quickly in Oregon, Colorado, Texas, Pennsylvania, or any other state, do the following:
Open

DoNotPay

Select the

Notarize Any Document

feature

Upload the document and type in your email address
The link we email you will enable you to schedule a meeting with an online notary. The notary you get connected with will witness your signature and verify it virtually. He or she will then provide a notarial certificate containing an electronic stamp and signature.
Find Out How To Create Numerous Legal Documents Hassle-Free With DoNotPay
While other online notary apps have only one or two features, DoNotPay has developed a myriad of useful services you can use for the same price. We strive to make administrative issues easier to solve, which is why we've created the Legal Documents product. With our help, you can write any contract in a matter of minutes and have it notarized through the same app. 
DoNotPay Can Do Your Paperwork for You! 
Feeling like you're in bureaucratic hell? Our app will draft the paperwork you need and get you out of any hurdle before you know it! 
We can compose most of the documents that you require for any administrative purpose in your jurisdiction, most notably:
More of What We Can Do for You 
Our multifaceted app can call and record the conversation with the customer service of the company that just won't let you go! If you are having trouble canceling an unwanted service via the traditional channels, use DoNotPay to get it over and done with!
We can help you stop the persistent robocalls and robo texts from the nagging company and request a refund for unused services in a matter of minutes.
We'll also lend a helping hand in stopping spam mail—whether it's electronic or paper. Our Spam Collector product unsubscribes you from unwanted emails and cleans up your physical mailbox too!