Find a New Mexico Notary in a Couple of Clicks
If you're struggling to get a document notarized in New Mexico, don't fret because DoNotPay has your back! This article will help you learn how to get any document notarized from the comfort of your home!
Find out how to get your documents notarized online without having to look for a New Mexico notary with the help of DoNotPay!
What Does a New Mexico Notary Do?
A notary's job is to notarize a document by witnessing the signing of it. To complete the process, a notary must:
Verify the signer's identity by examining their documents

Establish that all parties are signing the document willingly

Witness the signing process for it to be legitimate

Add a seal and

signature
Where To Find a New Mexico Notary
To find a notary in New Mexico, you'll have to search online or check if certain public places offer notary services. Here are some places where you could find a notary:
Websites
Public Places

AAA

stores

Banks

(e.g.,

Citibank

and

Wells Fargo

)

Public libraries

Real estate agents

Insurance agencies

Police departments

Financial advising centers
Can You Get Your Documents Notarized Online in New Mexico?
Due to the outbreak of COVID-19, the governor of New Mexico has issued an order that temporarily allows notaries to notarize documents remotely. With the new law, notaries can perform their service without being in the physical presence of their clients during the notarization process. It's uncertain how long remote online notarization will be allowed, so be sure to keep up with the latest info on alterations in the law.
Prices of Notary Services in New Mexico
Check out the prices of notary services in New Mexico depending on the notarial act:
| | |
| --- | --- |
| Service | Price |
| Acknowledgments | $5 |
| Jurats | $5 |
| Verbal oath/affirmation | $5 |
| Travel fees | $0.30 per mile |
| RON | N/A |
The Downsides of Getting Your Documents Notarized the Traditional Way
Getting your documents notarized the old-fashioned way is time-consuming. The entire process turns into a chore as you sometimes have to wait for days to get everything done.
Notary charges can also get pricey if you hire a mobile notary because they charge travel fees.
Even if you don't mind the time-consuming and pricey aspect of old-school notarization, you have to keep in mind that notarization can get hectic when it comes to scheduling, especially if there's more than one party involved.
If you want to get your documents notarized online and worry-free, you can do so with the help of DoNotPay!
Perks of Online Notarization
Online notarization comes with perks that will save you a lot of time and money:
The whole process is recorded, which makes it easy to identify any suspicious actions

Notarization is more convenient because you get to schedule and have your appointment online

Online notaries

have to use encrypted document signing certificates that provide an additional layer of security
Requirements for Online Notarization in New Mexico
Online notarization is not only easier than having your documents notarized the traditional way, but it's also more secure. To ensure this, a notary must perform several actions:
Two-part identity proofing—

the signer's photo has to be analyzed through automated technology, and they have to answer several authentication questions

Online notary session—

the notary and the signer have to communicate via an audio-video call that's digitally recorded

Digital seal—

the signed document has to include the notary's electronic seal and a digital signing certificate
DoNotPay Turns Online Notarization Into a Piece of Cake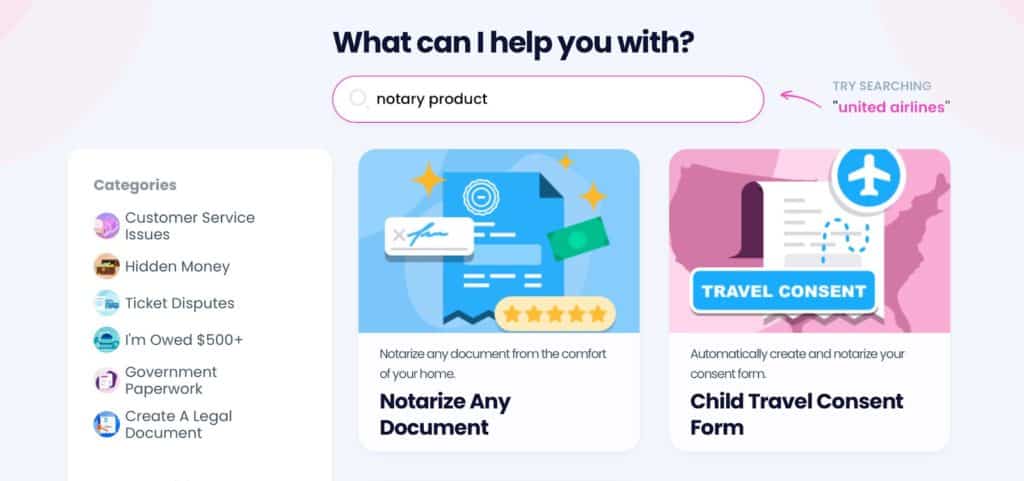 DoNotPay's handy product that connects you with a remote notary will turn the notarization process into a breeze! All you have to do is:
Search for the

Notarize Any Document

product

Upload the document you wish to notarize

Enter your email address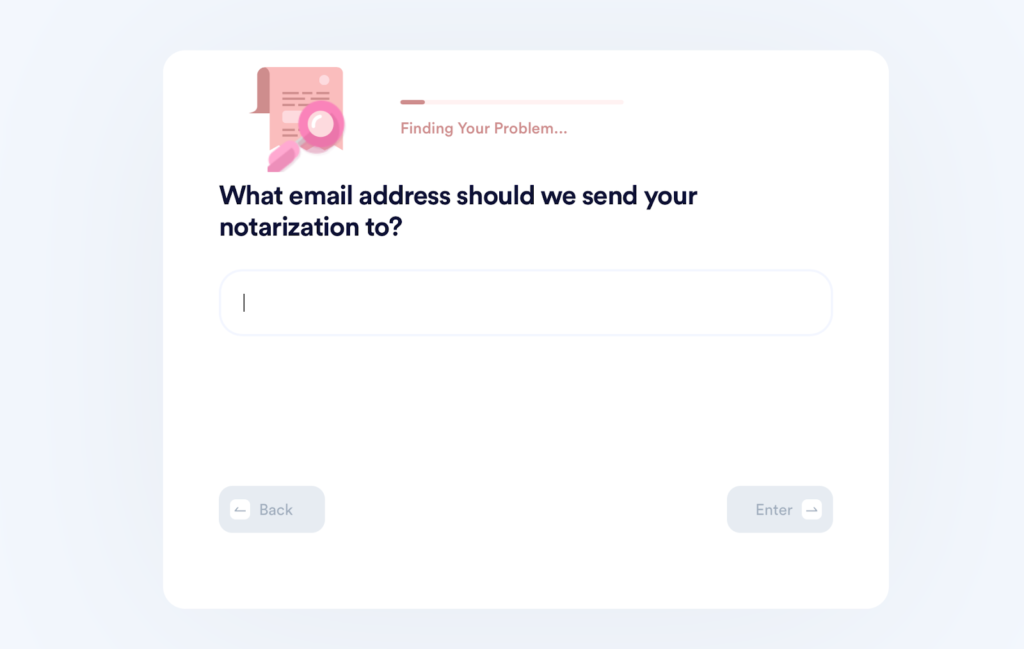 Now you only need to follow the link that you receive from us via email.
Our app will find a notary for you and let you schedule an appointment in minutes!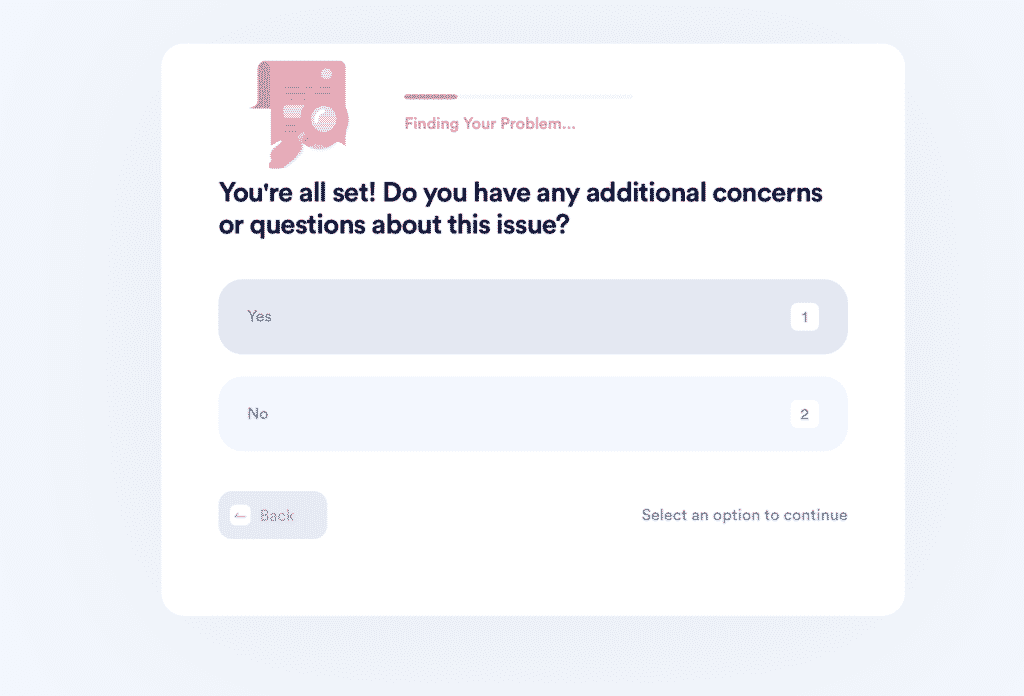 Even if you're in a state that doesn't allow online notarization, DoNotPay will still be able to help by matching you with a notary from another state that allows notaries to perform their duties online. We can connect you with a notary from:
Create Legal Documents and Get Them Notarized With DoNotPay
In case you need help with anything other than getting your document notarized, you can always turn to DoNotPay for help! Our AI-based app—the world's first robot lawyer—offers much more than just assistance with notarization!
Once you start using it, you will gain access to all of our products, such as Online Faxing, Standardized Legal Documents, and many more.
With DoNotPay, you can create a range of legal documents you may need, like an affidavit. Use our app to create one, then fax it, and have it notarized in a matter of clicks!
To generate a legal document with our app, you have to:
Type in the name of the document that you need

Answer a few questions to make it more personalized
Shortcuts and Solutions at Your Fingertips
DoNotPay provides both the easy way out and the easy way in. Use our app to get rid of spam emails, text spam, unwanted services, and unpaid parking tickets. We can also assist you in signing up for services without revealing your real number and getting free trials using our virtual credit card.
Our app is all about saving you time and money. Forget about the obsolete fax machine and post office—you can use DoNotPay to send faxes, mail letters, and connect with your incarcerated loved one.
DoNotPay Goes Above and Beyond To Help
We understand how bureaucratic hurdles get too much to handle. This is why so many of our products deal with these types of issues. From getting a document notarized, filing a warranty claim, and skipping the phone line when calling customer service to requesting a refund, booking a DMV appointment, and drawing up legal documents—there's not much we can't do for you.
Dealing with the never-ending paperwork is a thing of the past for DoNotPay users! Our app makes it easy to: