No Need To Look for a Quakertown Notary When You Have DoNotPay
The search for a reliable Quakertown notary will take time off your busy schedule, and on top of that, the current notarization process in the U.S. is outdated.
DoNotPay is here to answer all your questions regarding notarization and help you get any document notarized before you know it!
What Is a Quakertown Notary's Job?
A notary's job is to witness the signing of documents and place a notary signature on them. To notarize a document, a notary must:
Verify the signers' identities by checking their IDs and asking them a few authorization questions

Make sure that all parties know what they're signing

Establish that the document is to be signed willingly

Witness the signing

Provide the official signature and stamp
Although notarization adds legal weight to a document, it doesn't make it valid. In some cases, though, a document is only accepted as legitimate if it's notarized.
What Is a Quakertown Notary Authorized To Do?
According to PA laws, a Quakertown notary can:
Witness signatures

Take

acknowledgments

Certify

copies

of depositions

Administer oaths and affirmations

Note protests of negotiable instruments

Take verifications on oaths or affirmations
Where Can You Find a Quakertown Notary?
To find a notary in Quakertown, you will have to browse a phonebook, do some googling, or check one of the following websites:
You can also and set up an appointment with an online notary in a matter of clicks!
How Much Can a Quakertown Notary Charge?
All notary costs in Quakertown are set by the State of Pennsylvania. This means that notary fees can't exceed the limit that was imposed by the Department of State.
Here are some notary fees that you can expect in Quakertown:
| | |
| --- | --- |
| Service | Price |
| Administering an oath and affirmation | $5 |
| Taking verification on oath or affirmation | $5 |
| Noting a protest of a negotiable instrument | $3 per page |
| Witnessing a signature | $5 per signature |
| Certifying a copy or deposition | $5 per copy |
| Taking an acknowledgment | $5 |
| Taking an acknowledgment for each additional name | $2 |
Getting Ready for a Visit to a Quakertown Notary
Even if finding a notary in Quakertown goes smoothly for you, the actual process of getting your documents notarized will still be tedious. On top of that, it will take a lot of time off your busy schedule, but if you're interested in what the process looks like, we'll explain it in detail. After you find a notary, you will have to:
Schedule a meeting

—you need to settle on a time that works best for all parties by visiting the notary in person or calling them. In case you cancel your appointment on short notice or if you're late for it, the notary is allowed to charge you extra fees

Ask about the cost of the notary service

—don't forget to inquire about all the fees you'll be charged before you head to your scheduled appointment

Have your documents ready in advance

—prepare the documents you need to have notarized to avoid having to reschedule

Prepare your ID

—you won't be able to get your documents notarized without bringing valid proof of identity, so be sure to bring your ID, passport, or a driver's license
Which Alternative Types of Notaries Are Available in Quakertown?
If you don't want to get your documents notarized by a traditional notary, there are other types of notaries in Quakertown available, including:
Mobile notary

—they have the same responsibilities as traditional notaries, except that they're not desk-bound. This means that they can come to your preferred location to notarize your documents. Mobile notaries can charge you

extra fees

for travel expenses, postage, copying, and phone calls

Notary signing agent

—they notarize loan documents and usually work for financial institutions

Remote online notary

—they perform their notarial duties via audio-video calls on authorized platforms and use advanced technology that makes it easier for them to detect any suspicious activity or forgery
Is Remote Online Notarization Available in Quakertown?
Due to the outbreak of the COVID-19 pandemic, the law regarding remote online notarization was passed by the State of Pennsylvania in October 2020. This means that you can get your documents notarized without having to leave the comfort of your home.
To set up an appointment with a remote online notary, you can always turn to DoNotPay for help!
Get Your Documents Notarized in a Flash With DoNotPay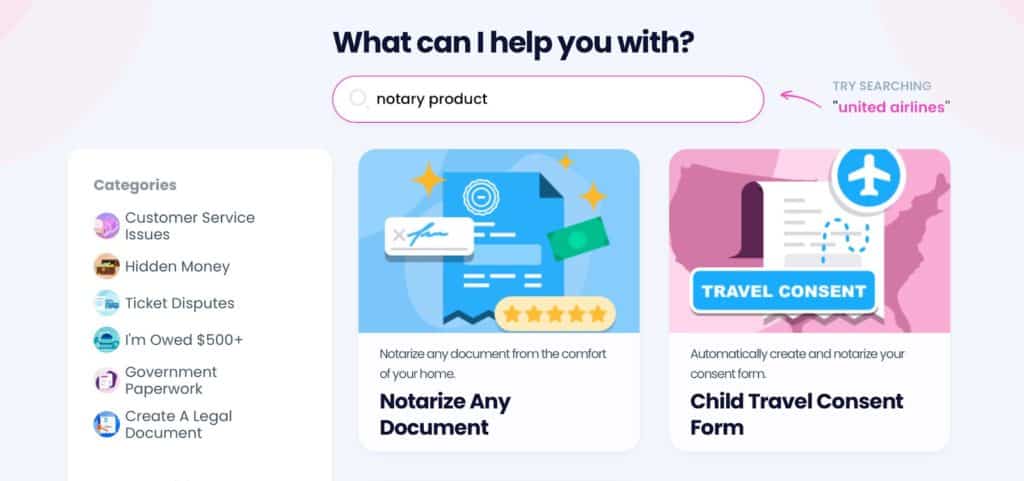 DoNotPay will help you set up an appointment with an online notary in a matter of minutes. Once you , all you need to do is:
Find our

Notarize Any Document

product

Upload the document you need notarized

Enter your email address

Follow the link we send you via email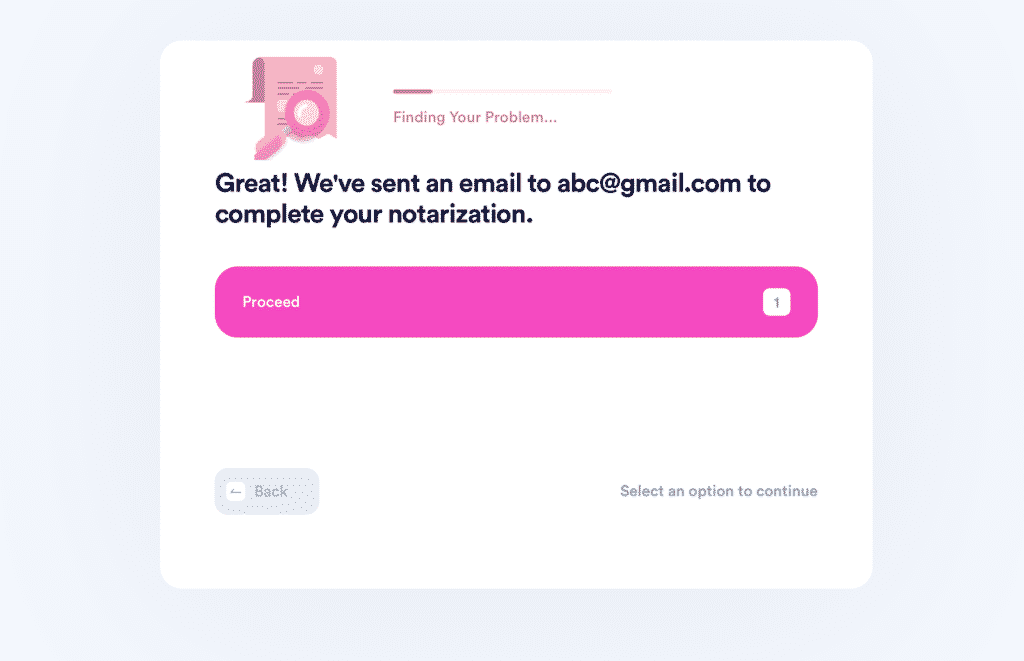 In case you're located somewhere other than Quakertown, don't fret—DoNotPay can help! Our AI-driven app can assist you with notarization in other places, including:
Easy-Breezy Ways To Deal With Not So Breezy Issues
Administrative and similar tasks don't have to be as complicated as we've known them to be. With DoNotPay, dealing with paperwork and companies is done in a few clicks. Let the world's first robot lawyer help you:
Draft various legal documents
Money Troubles? I Don't Know Her!
As our app's name says, DoNotPay's mission is to put a stop to losing money and overpaying. We will help you get your hands on free trials and snatch free raffle tickets. DoNotPay can also provide solutions for you to get help covering bills and reduce your property taxes.
If you want to get some additional funds, use our app to sign up for clinical trials. You may also take our practice tests to ace a government test and land a better-paying job.
It doesn't hurt to check whether you are owed some unclaimed money, and we can help you with the application.