Colorado Notary—Key Aspects of the Document Notarization in Colorado
To ensure your legal documents carry legal weight in the state of Colorado, you should schedule an appointment with a Colorado notary and have the contract notarized. If you'd like to learn how to notarize a document in less than five minutes, you'll find our guide useful. 
DoNotPay will assist you in creating an agreement and getting it notarized in Colorado, Florida, Georgia, or any other state.
Do You Need To Notarize Every Document?
While notarization is useful because it strengthens the validity of your document, you're not legally required to notarize every contract. Since the rules vary from state to state, you should consult one of the notaries regarding the contract in question.
The documents that require notarization are contracts that outline serious matters, deal with large monetary transactions, or grant legal rights, such as:
Real estate deeds

Trusts

Powers of attorney
What Is a Colorado Notary?
Colorado residents who pass a notary test get the government authorization to be neutral witnesses to contract signing. A notary needs to:
Verify the identity of the signing parties

Ensure none of the parties was forced to sign the document

Determine whether both parties are aware of the document contents 

Identify a fraud
If everything is in accordance with the rules, the notary will sign the contract and mark it with a seal to verify the authenticity of the parties' signatures. Notaries can reject notarizing contracts if the signing parties don't bring all the necessary documents or sign the contract in advance.
How To Get Your Documents Notarized by a Notary Public in Colorado
Colorado residents can notarize their legal documents in three ways. They can:
Schedule an appointment in person

Use one of the

online notary

services

Rely on DoNotPay
The notary process in any American state—including Colorado—is outdated and lengthy. You need to find the closest notary, schedule an appointment, go to their office, and bring all the necessary documents. If you make any mistake or forget to bring your ID, you will need to schedule another appointment. 
Since the entire process can be time-consuming and nerve-wracking, many people choose to use an online notary service. While this solution is valid and practical, online notary services are often expensive, and many platforms can be complicated to navigate.
DoNotPay offers the most affordable and practical solution to notarizing legal documents.
DoNotPay Will Help You Notarize Any Document From the Comfort of Your Home
We have created a practical feature that will help you take care of document notarization quickly and stress-free. You won't have to go to a notary or waste time and money on online notary services. DoNotPay will ensure the entire notarization process goes as smoothly as possible.
To notarize an unlimited number of legal documents with our help, follow these steps:
Log in to

DoNotPay

Choose our

Notarize Any Document

feature

Upload the contract you want to get notarized

Enter your email address
DoNotPay will email you the link. You should open the link to confirm your appointment with the notary that will witness and verify your signature virtually. We can help you notarize legal documents in any state, including:
If you're still not sure which option to choose, the following table might help you decide:
| | | | |
| --- | --- | --- | --- |
| Ways To Notarize a Document | Effective | Time-Efficient | Affordable |
| DoNotPay | ✓ | ✓ | ✓ |
| Online Notary Services | ✓ | ✓ | ✗ |
| In Person | ✓ | ✗ | ✓ |
Learn How To Create Legal Documents in a Few Clicks
Making the notarization process much easier isn't the only perk that DoNotPay offers. We have come up with a Legal Documents feature to assist you in creating any legal document hassle-free. Thanks to DoNotPay, you can draw up a contract and notarize it in one place. Why waste money on the lawyer and spend ages studying contract templates if you can create any legal document in under five minutes with us? 
To create various agreements with our help, follow these steps:
Open

DoNotPay

Type in the name of the document you wish to create

Answer all of our questions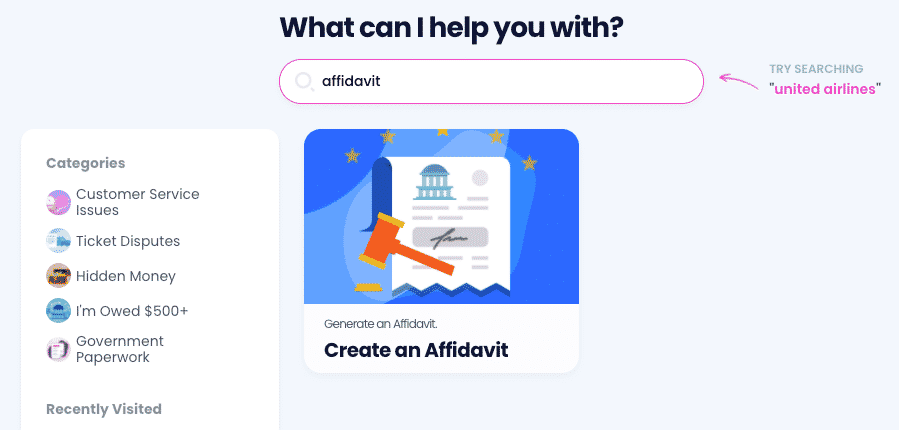 DoNotPay will generate a professional contract in accordance with the Colorado laws that you can notarize and download or print. We can help you write various documents, including:
Intent to Purchase Real Estate

Promissory Note

Child Care Authorization Form

Estoppel Certificate

Quitclaim Deed

General Affidavit

General Business Contract
How Much Does a Colorado Notary Charge for Notarization?
Since notaries don't receive income from the state, they need to charge fees for the notary services. Each state has different rules regarding the notarization cost. Colorado law allows notaries to charge up to $5 per document for a notarization that includes:
Identity verification

Oath or affirmation administration

The notary's

signature

, certificate, and stamp
Notaries in Colorado can charge up to $10 for remote and electronic notarizations.
Clear Your Schedule With the Help of DoNotPay
DoNotPay is renowned for making our users' lives infinitely easier. Not only can we root out unwanted subscriptions for you—you don't need to do it manually one by one any longer—but we can unsubscribe you from unwanted email and snail mail lists.
Fire up our app and let it navigate the phone tree instead of you or use it to make a DMV appointment at your earliest convenience. Forget about googling clinical trials near you—DoNotPay can sort them out according to your needs and their individual eligibility criteria. 
We can fill out the paperwork that you need to file at your local small claims court to initiate a dispute. You can work around the U.S. penal system and have DoNotPay locate an imprisoned loved one instead of you trying to reach individual prisons attempting to do it yourself.
You don't need to go to great lengths to get in touch with a counselor to sign your college fee waiver either—DoNotPay does it for you and then forwards the necessary documents on your behalf. 
DoNotPay Never Ceases To Amaze
Where there's one useful feature, there are nifty features galore!
Use our Virtual Credit Card to sign up for free trials and stop robocalls and spam text messages from reaching your phone. If you feel a free trial unrightfully turned into an expensive paid membership, we can help you request a refund or chargeback for the inconvenience.
We can further assist you in exercising your consumer rights by making a warranty claim in your place and verifying your online accounts with temporary phone numbers.
We can also break down the Freedom of Information Act for you and introduce you to online fax options and property tax reductions.