Should You Choose a Citibank Notary To Notarize Your Documents?
Are you wondering whether a Citibank notary can notarize your documents? Continue reading as DoNotPay provides the answer to this question. 
Access DoNotPay when in doubt about how to get your documents notarized. We provide relevant information and offer the most convenient notary service.  
How To Get Documents Notarized
To get your contracts or other types of documents notarized, you need to take the following steps:
Steps To Take

Tips

Locate a notary public

You could:

Search for a notary:

Use a

notary service

provider to connect you with a notary directly

Get in touch with the chosen notary

Visiting a notary's office is not the only choice you can make. You can select a different type of notary public, including:

Inquire about the

notary fees

Notary fees may vary according to:

The type of documents you need to get notarized

Your state's rules

The type of notary public you choose to perform the notarial act

Schedule an appointment

While some notaries might have a walk-in option, the majority offer only pre-booked appointment service

Collect the required documents

To prepare the necessary contracts or other

legal documents

, you could use the assistance of:

An attorney—it can be pricey

DoNotPay—choose our

Standardized Legal Documents

feature

Notaries public cannot offer any advice on your documentation
Where Can You Have Documents Notarized?
When you need to get your documents notarized, you need to find an authorized notary public to perform a suitable notary service. You can find a notary:
Online

At a place in your neighborhood
Locate a Notary Public Online
Googling contact information and reviews of available notaries is always a good option. Here is a list of some useful websites you could visit to find a notary near you:
Look at Nearby Places
Some public places employ notaries and offer their services to clients. Here are some you could visit when searching for a notary:
What You Should Know About a Citibank Notary 
Citibank is one of the banks that provides notary services in some of their branches. To find out if a branch near you offers these services, you should follow these steps:
Go to the

Citibank Location Finder

Enter your location

Choose a branch

Click on

View Details

Select

View more services

Find

Notary Public

under the listed services

Scroll back up 

Schedule an appointment during business hours by:

Dialing the provided telephone number

Clicking on

Schedule an Appointment
To ask about the notary fees, you should call the branch you have selected. 
Can You Use a Capital One Notary?
Like many other financial institutions, credit unions, and banks, Capital One also provides notary services. To find out whether a Capital One notary is available at a local branch, you should:
Access the Capital One

Location

tool

Provide your location

Choose a suitable branch

Check under

Services Available

Dial the provided number to:

Set up an appointment

Ask about the notary fees
Bank Notary Fees
While most banks offer free notary services to their clients, some may charge you even though you are their customer. Notary fees may vary depending on:
The state you live in

The type of document you need notarized 
Regardless of whether they charge notary fees or not, banks can also refuse to provide this type of service to non-customers. You should contact a branch close by to: 
Determine that they employ a notary

Confirm that you can use their notary services

Check if and how much they charge for this type of service
Use a Notary Service Provider for a Direct Notary Appointment
You can opt for an online notary service provider if you would like to avoid:
Browsing through various websites or public places

Going back and forth with a notary until you agree on a time slot

Visiting a notary's office

Paying higher

mobile notary fees
Subscribe to DoNotPay to connect with an online notary instantly. 
Use DoNotPay's Remote Online Notary Service 
DoNotPay can help you handle burdensome administrative issues easily. One of the services we provide is remote online notarization.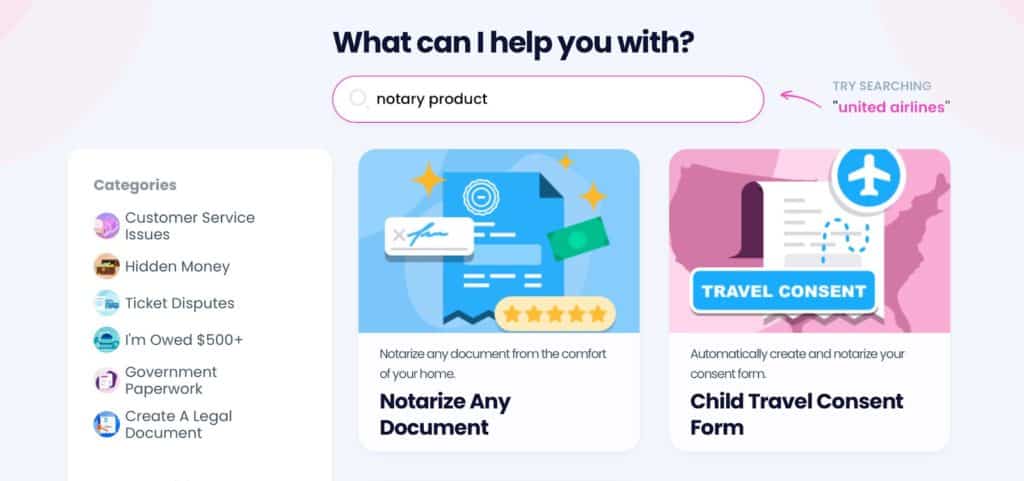 If you do not have time or will to search for a notary, contact one, and visit their office, we can deal with all these steps for you! Our app can: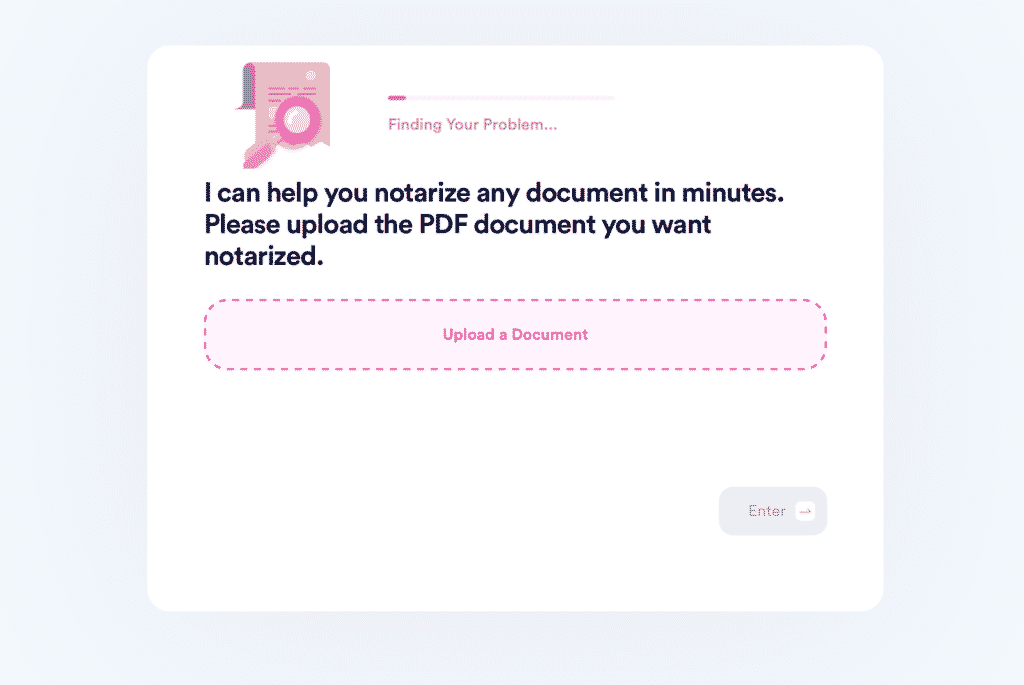 To get your documents notarized stress-free, sign up for DoNotPay and take these short steps:
Choose our

Notarize Any Document

product

Upload the document you would like to get notarized

Enter your email address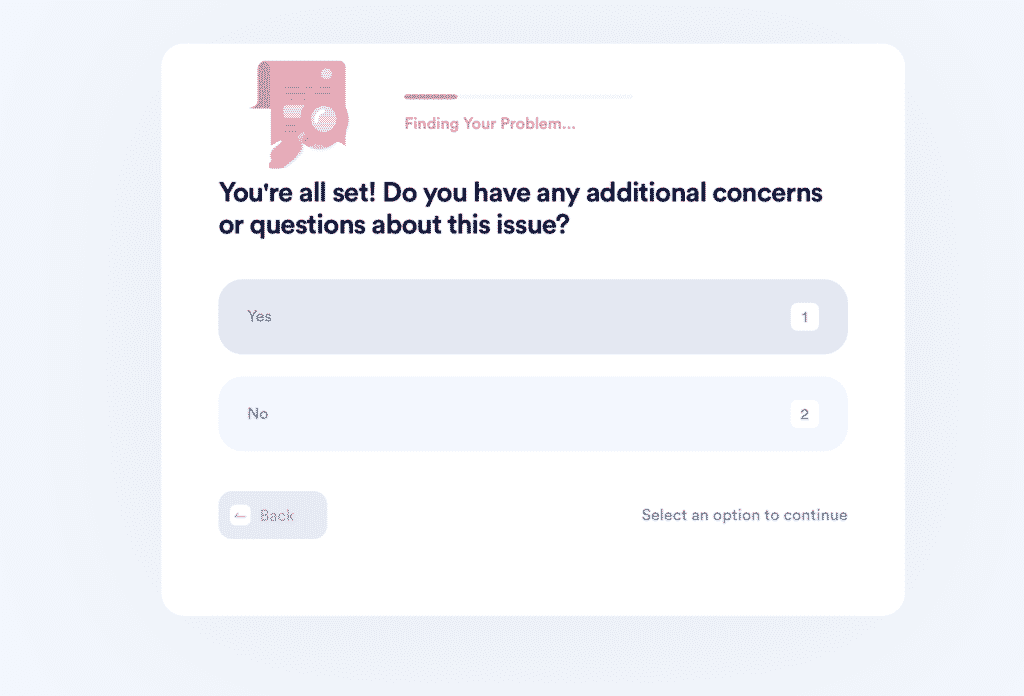 DoNotPay will email you a link that will lead you to a notary's schedule. All you need to do now is pick and confirm a suitable time.
You can stay wherever you are regardless of how distant you might be from a big city. Our remote online notarization is available in all U.S. states, including the following:
Facing Financial Issues? DoNotPay Can Take the Burden Off Your Shoulders
If you need to count pennies at the end of each month, DoNotPay is here to help you get a payment extension and pay your bills worry-free. 
Prospective students who struggle to cover their university-related costs can also rely on DoNotPay to request a college application fee waiver.
Do you think that your property taxes are too high? Use our app to reduce your property tax bill as effortlessly as possible. 
Get Rid of Spammers For Good!
Are spam texts and emails cluttering your inbox? DoNotPay has a few products you could benefit from! Rely on us and get rid of spam in less than two minutes. If shady robocalls are testing your patience, you can block them with our help and request robocall compensation right away.
To avoid providing your real phone number when signing up for online services, you should choose our Burner Phone feature and use the number we provide.
What Else Can DoNotPay Assist You With?
DoNotPay boasts many useful products that help millions of Americans handle their everyday hurdles in minutes. 
With us, you can prepare for any government test for a low monthly fee or send online faxes in the blink of an eye.
Do you have a friend or relative who's serving time? Use our mailing service to send letters to inmates with no hassle.
Learn how to fight workplace discrimination through the same app!
Log in to DoNotPay and solve any administrative issue—including setting up an appointment with the DMV and filing an insurance claim—by following a few simple steps.