A Rundown on Utah Notary Services
Notarization in Utah requires a lot of hard work, starting from finding a suitable notary to obtaining their signature.
If you are wondering whether it is possible to make the notarization procedure easier, this article will solve all your dilemmas.
We will explain the way Utah notary services function and provide a great method of notarizing your forms, contracts, and affidavits fast and hassle-free!
What Notary Services Does Utah Offer?
There are several available notary service options in Utah, and they are listed in the table that follows:
Notary Category
Details

Standard notaries

They operate within banks, insurance companies, credit unions, and other financial institutions

Many of them have independent offices

In-person appointments are required

Online notaries

Online notaries schedule virtual appointments to notarize your documents

They use a digital signature and seal

You may need to create a specific account where you can upload the document

Mobile notaries

Mobile officials come to your home address or any other preferred location

Their services may require additional costs covering traveling expenses

Notary signing agents

They often cover financial documents related to loans, mortgages, etc.

You get a detailed explanation of the notarization procedure from them

They are usually more costly than regular notaries
How Does a
Notary in Utah
Validate Your Documents?
Here's what the regular notarization procedure in Utah looks like:
The signer must visit the office bringing the original document and a valid identification—passport, ID, driver's license, military identification card, etc.

After confirming the signer's identity, the notary must revise the document and check if:

Everything stated in it aligns with state laws

There are no blank spaces or technical errors

The document contains incorrect or outdated information

You must confirm that no one forces you to sign the document, and the official must confirm that you aren't under the influence of drugs, alcohol, or medications

The notary must witness the signing and provide their signature and seal. Once it's done, your document becomes valid

Utah notaries must complete a notary journal by outlining the essential details about the procedure
How Much Do Notary Services in Utah Cost?
Most notary fees in Utah depend on the required number of signatures. Check out the details in the table below:
| | |
| --- | --- |
| Service | Fee |
| Jurats | $5 per signature |
| Acknowledgments | $5 per signature |
| Certified copies | $5 per page |
| Oaths or Affirmations with no signature | $5 |
| Immigration forms | $5 per set |
Have All Your Documents Notarized Fast With DoNotPay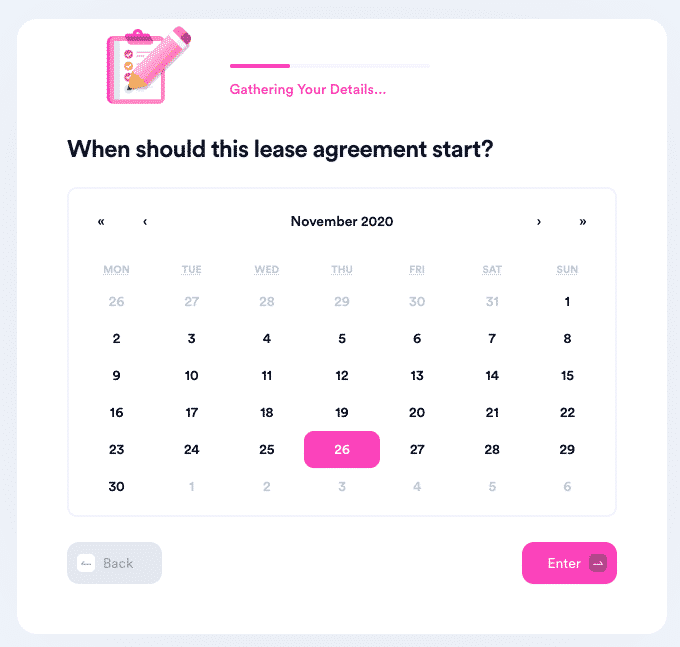 Finding a good notary in your vicinity may not be difficult, but the rest of the notarization procedure is long and daunting. You must take care of every step, such as arranging a meeting with a notary or ensuring a proper document structure.
Besides that, visiting a notary office requires waiting in long queues and wastes a lot of your time.
DoNotPay will make all your notary-related worries go away! Our awarded virtual assistant lets you notarize your documents from home or any other location. Our app connects you with an online notary and helps you schedule a meeting with them in no time.
The procedure couldn't be easier—all you need to do is:
in your web browser

Choose

Notarize Any Document

Upload the document you want to get notarized

Leave your email address
As soon as you submit the request, you will receive a link that lets you book a virtual appointment. The notary will validate your document via video call and put a digital seal and signature on it.
This feature will make your life easier whether you live in Utah, Pennsylvania, Ohio, Oregon, Virginia, or any other U.S. state!
Use DoNotPay To Create and Notarize Legal Documents in a Snap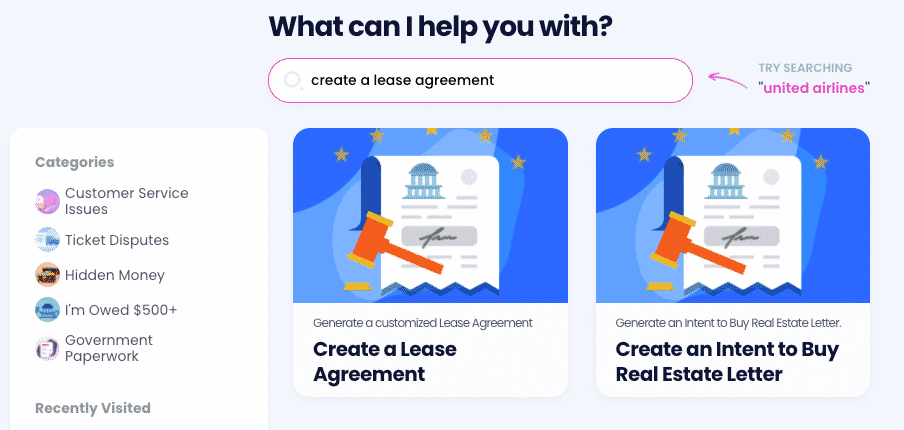 What if we told you that you could use the same app to draft and notarize your document? DoNotPay offers the best customizable templates allowing you to draw up a perfect contract within minutes! All we need to help you is a few details relevant to the desired document.
Here's how to use this service:
in your preferred web browser

Look for the template you want to customize

Answer a few questions provided by our chatbot
As soon as you generate the desired document, you can use our Notarize Any Document feature to schedule the notarization straightaway!
The following table shows the list of all legal document templates we offer and other handy contract-related articles you can find in our learning center:
Available Legal Document Templates
Useful Legal Document Guides

Non-Compete Agreement

Promissory Note

Bill of Sale

Non-Disclosure Agreement

Quitclaim Deed

LLC Operating Agreement

Independent Contractor Agreement

Child Care Authorization Form

Intent To Purchase Real Estate

Residential Lease Agreement

Parenting Plan (Child Custody Agreement)

Estoppel Certificate

Prenuptial Agreement

General Affidavit

General Business Contract

Limited Partnership Agreement

Condominium Lease Agreement

Mutual Non-Disclosure Agreement

Employment Separation Agreement

Employee Confidentiality Agreement

Exclusive Right-To-Sell Listing Agreement

Room Rental Agreement

Hypothecation Agreement

Non-Solicitation Agreement

Contingency Fee Agreement

Referral Fee Agreement

Buyer Broker Agreement

Sublease Agreement

Independent Sales Rep Agreement

Pet Agreement
Discovering DoNotPay Will Make Your Day
If you feel overwhelmed by tons of paperwork flooding every area of your life, you can finally breathe out and let go of that stress. DoNotPay is the world's first robot lawyer that handles your bureaucratic chores for you.
Some of the benefits that come with our service include:
Why Get a Lawyer When You Have DoNotPay?
Our agenda has one major goal—provide easy legal access to anyone who needs it. Every new feature we come up with relies on AI technology that simplifies bureaucratic procedures and saves you time and money.
If you're wondering how to navigate tasks like contacting imprisoned friends and family members or reducing your property taxes, DoNotPay has the answers. Our service cuts through the red tape even if you need to deal with stalking and harassment, claim forgotten assets the proper way, or secure compensation for crime victims.