What Is a Notary Signature? How Important Is It?
Each notary public document needs to include certain information—such as the notary signature—to be valid. If you've never had a document notarized, you might be confused with the entire procedure. DoNotPay's guide is here to provide the necessary info on how to notarize a document and offer the quickest solution to do so.
Why Is the Signature of a Notary Public Important?
Every notary public certificate needs to have a notary signature to be legitimate. A notary public has to sign each document even if the seal already spells out his or her name. If you leave the notary's office and you notice that your will, affidavit, or any other document doesn't contain the notary public's signature, you will need to repeat the notarization. 
The notary's signature on a notarial certificate guarantees that the signer:
In some states, a notary has to send a specimen of his or her signatures to the commissioning authorities. A notary public then has to use the same signature on each notarized document. In that way, the state government can verify that the notary whose name is on the contract actually performed notarization. If a notary has a matching signature on each document, it's easier to discover identity theft. A contract with a different signature will become suspicious immediately.
Other than the signature, a notary also has to mark the certificate with a notarial stamp. A signature without the official notarial stamp is also considered invalid.
When it comes to remote notarization, each notary has his or her own official electronic signature and stamp.
The Disadvantages of the Current Notarization Process 
The traditional notarization procedure is usually tedious. The entire process can take days or weeks if the notary you want to visit is busy. If you've ever had your contracts notarized the traditional way, you are well aware of all of the annoying steps you needed to take, such as:
Finding a notary 

Setting up a meeting

Preparing all the necessary documents

Showing up for the appointment

Signing the document in front of the notary

Paying the

notary service fees

Waiting while the notary public writes the certificate and signs and marks the contract with a stamp
The good news is—the traditional process isn't the only way to get your contracts notarized.
Alternative Ways To Get Your Documents Notarized
If you dislike the current notarization procedure because it takes too much time and effort, you have two other options to get your contracts notarized:
Mobile notaries—

traveling notaries that go from one place to another to perform notarial acts

Online notary services—

platforms designed to help you have your contracts notarized virtually
The following table shows the good and the bad of both notarization methods:
| | | |
| --- | --- | --- |
| Notarization Method | The Good | The Bad |
| Mobile Notary | Hiring a traveling notary public is practical if you're on a tight schedule since you can set up a meeting wherever and whenever you want | Standard notary fees aren't the only cost you'll have. Mobile notaries charge for the travel expenses as well. If your preferred meeting location is too far, you might have to pay a considerable sum of money for notarization |
| Online Notary Service | Having all of your documents notarized from the comfort of your home or office is the biggest advantage of online notary services. Most of the platforms will help you save time by connecting you with notaries who are available 24/7 in a matter of minutes | The online notarization is usually super expensive (around $25 per document). Another advantage is that most platforms aren't easy to use, which is an issue if you are not computer-savvy |
DoNotPay's Online Notary Feature Beats the Competition!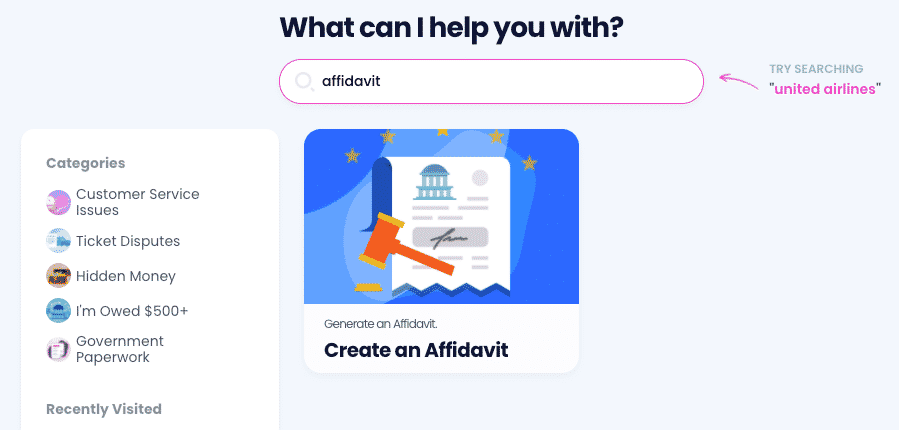 If you're searching for an efficient online notary service that won't break the bank, DoNotPay should be your choice. By using our Notarize Any Document feature, you'll be able to get your contracts notarized effortlessly in any American state, including: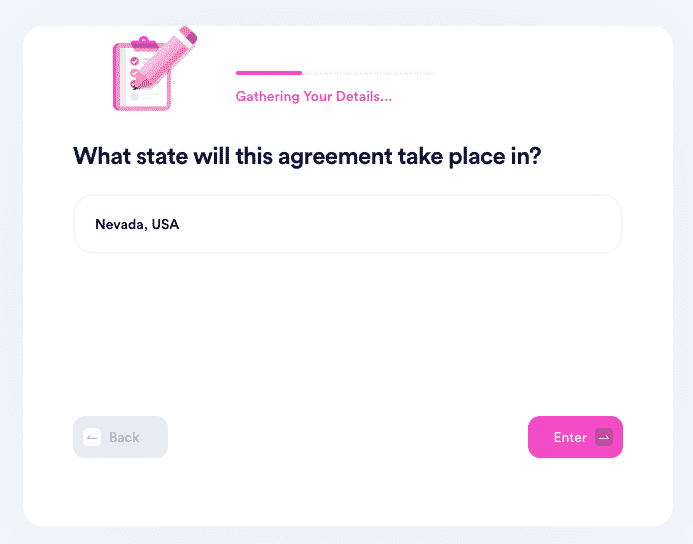 You can get all of your documents notarized from any device in a matter of minutes by:
Signing in to your

DoNotPay

account

Selecting the

Notarize Any Document

feature

Uploading your document

Entering your email address
The link we email you will redirect you to a web page where you can set up an online meeting with a notary public. During the appointment, the notary will witness your signature and verify it via video call.
DoNotPay Helps You Create Legal Documents Without Spending Big Bucks
If you've ever had to hire a lawyer to draw up a simple contract, you know how expensive that can be. Should you sign up for DoNotPay, you'll have access to various money-saving features, including the Legal Documents one. We will help you create an unlimited number of professional legal documents hassle-free. With DoNotPay, you can write contracts and get them notarized in minutes!
Some of the documents we can help you draw up are:
DoNotPay Can Do Your Paperwork for You! 
Feeling like you're in bureaucratic hell? Our app will draft the paperwork you need and get you out of any hurdle before you know it! 
We can compose most of the documents that you require for any administrative purpose in your jurisdiction, most notably:
More of What We Can Do for You 
Our multifaceted app can call and record the conversation with the customer service of the company that just won't let you go! If you are having trouble canceling an unwanted service via the traditional channels, use DoNotPay to get it over and done with!
We can help you stop the persistent robocalls and robo texts from the nagging company and request a refund for unused services in a matter of minutes.