Check Your Uber Gift Card Balance in Record Time!
Do you have a used gift card that you want to throw away? Don't do it without checking the balance on it first! Approximately three billion dollars are wasted each year because of unused gift cards. Don't let your money be a part of it!
In this article, we will provide useful info on how to check your Uber gift card balance. Sign up for our app, and get the remaining amount on your card in cash in no time!
The Basics of the Uber Gift Card
Uber gift cards can be applied to Uber Cash or Uber credit balance to use on Uber or Uber Eats in the United States. They cannot be used for Family Profiles or on already scheduled rides and university campus card rides. There are three types of gift cards offered by Uber:
Traditional physical gift cards
Electronic gift cards
Corporate gift cards
Here is some more info on the gift card:
Available gift card values range from $25 to $200
Gift cards are not reloadable after purchase
There are no fees attached to using the card
You need an Uber account to use the gift card. Once you add a gift card to an account, you can transfer it to another account
You can add multiple gift cards to a single account, but the total balance limit is $2,000
The gift card does not have an expiration date unless the gift card is promotional, in which case, the expiration date will be mentioned on the card
In case you lose the card, you need to provide proof of purchase to get a replacement
How To Get an Uber Gift Card
If you need to get an Uber gift card, you have the following options:
Buy online—Go to Uber's gift card section. Select the amount on the gift card, along with other details. Click on Add to cart
Find a store that sells Uber gift cards—Visit stores like Walmart and Sam's Club to purchase the gift card in person
How To Check the Balance on Your Uber Gift Card
To check the remaining amount on your Uber gift card, choose one of the following options:
Option
Instructions

Uber app

Open the Uber app on your phone

Tap the

Menu

icon

Select

Payment

Locate the

Gift Cards

section to see your balance

DoNotPay

Find and select the

Check Gift Card Balance

feature

Upload photos of your gift card (front and back) and confirm your email address

DoNotPay will call Uber on your behalf and provide you with info about your remaining balance promptly
You Have a Few Extra Dollars on Your Uber Gift Card—What's Next?
If you've checked the balance on your Uber gift card and found a few dollars left on it, here are a few ways you can use it:
Ways
Brief Explanation
Use it
Spend the leftover balance on Uber or Uber Eats. If the payment is higher than the amount on the card, use cash or credit card to pay the difference
Sell it online
If you want to sell your card, you have the following options:

Sell it to a family member or a friend, who would find it useful
Sell it on online marketplaces like eBay, Craigslist, and Facebook Marketplace

Exchange it for cash
Uber points out that they do not allow you to return your gift card for cash unless stated by law. What if we told you there's a way around this condition?
Do you want to trade your gift card for cash? Sign up for DoNotPay, and let us do it for you!
DoNotPay Can Exchange Your Uber Gift Card for Cash in the Blink of an Eye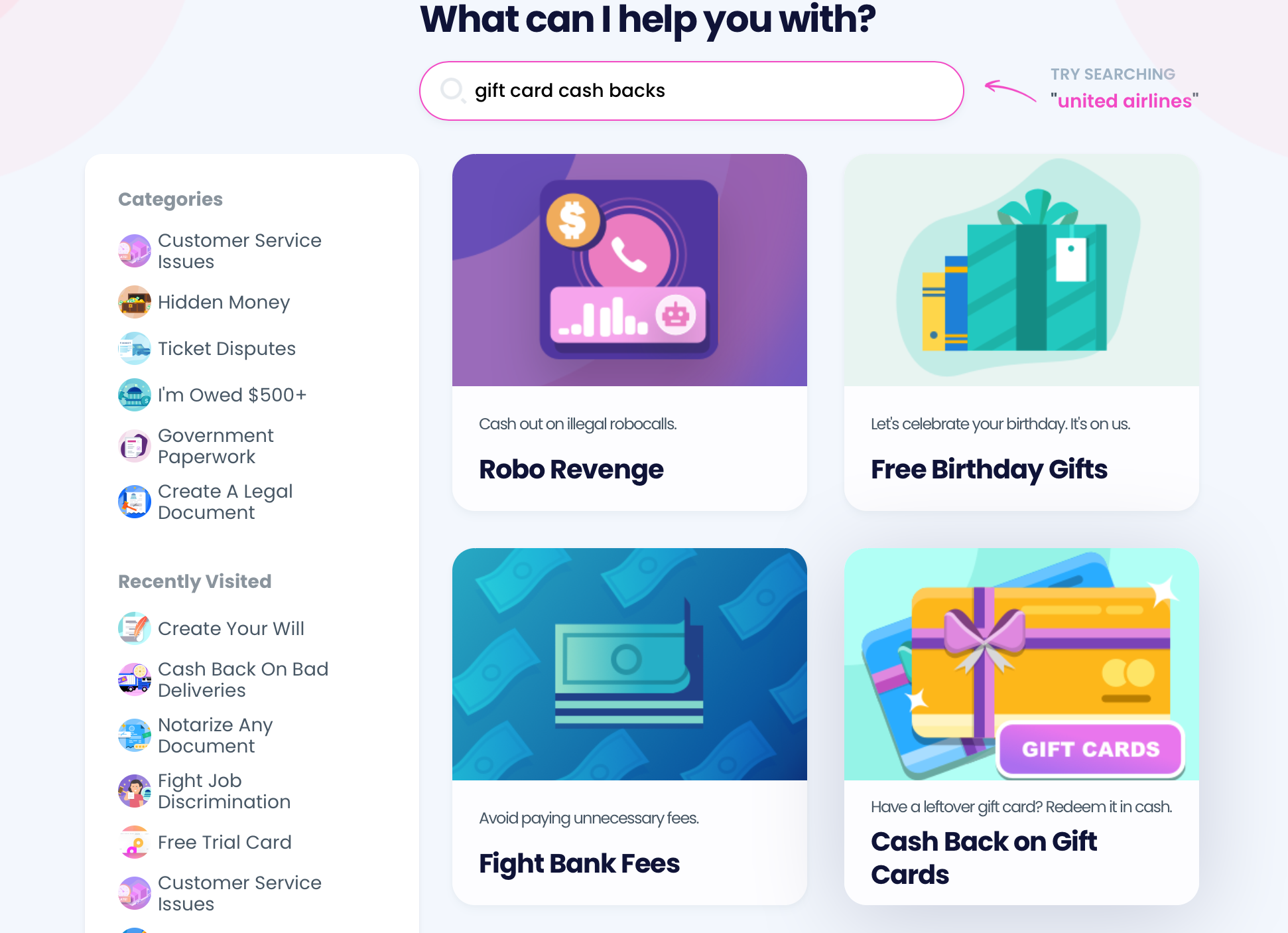 Uber customer care agents might be unhelpful if you try to exchange your Uber gift card for cash. Why go through the hassle of waiting long hours on hold to get a few dollars back when DoNotPay can help you get them back easily? With our Gift Card Cash Back feature, you can get your money back within 14 business days.
Here is what you need to do to get started:
Access DoNotPay from the web browser
Type Gift Card Cash Back in the search bar
Enter information about the gift card, such as the company name, card number, and remaining balance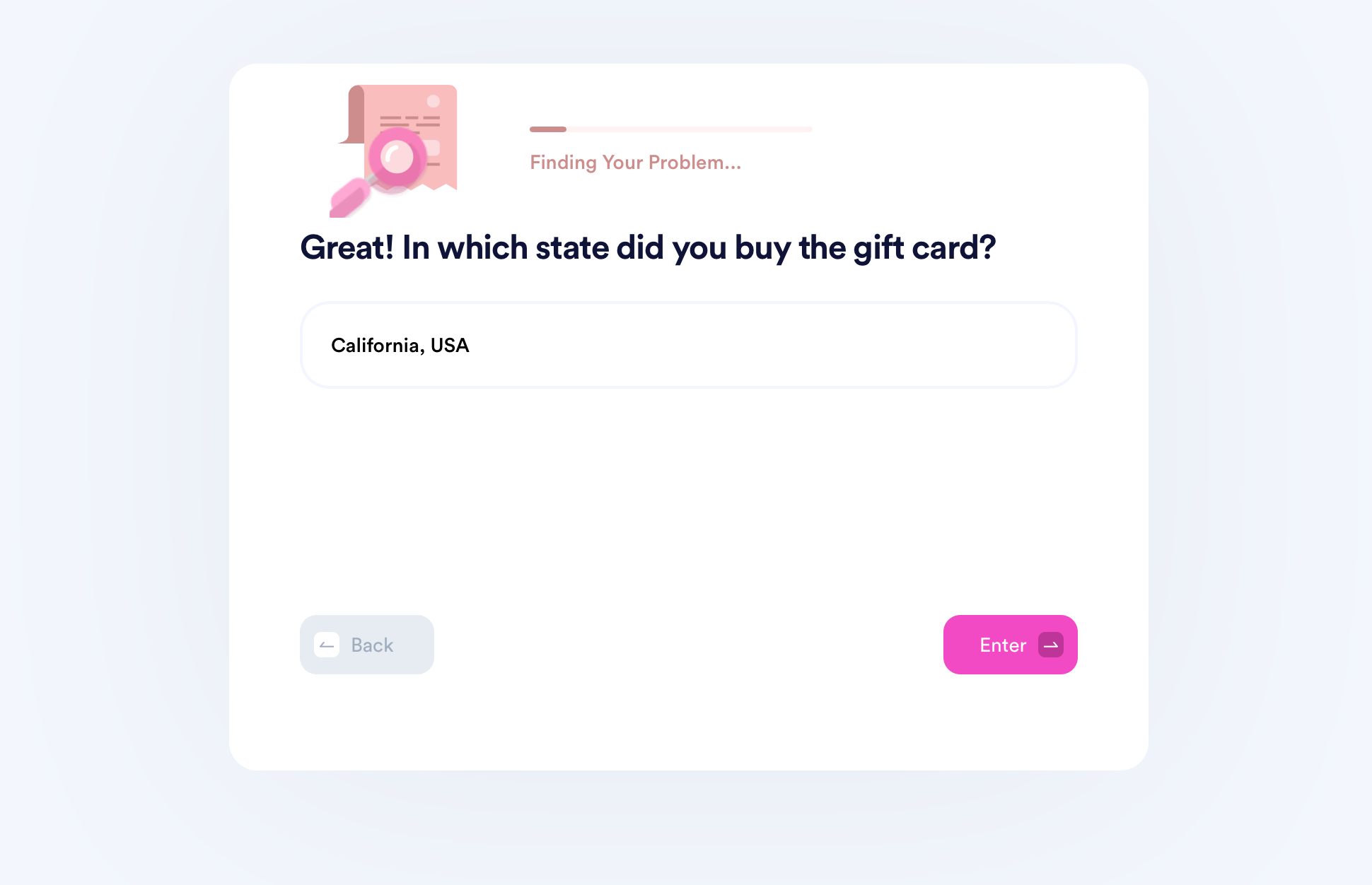 We will compile the info and send a request to Uber, provided that your state has a cash back policy. Even if your state's legislation is not friendly to gift card users, we can help you get your money back! DoNotPay will locate Uber's offices in Puerto Rico or one of the 11 cash back states and send a request there. You will receive your amount in cash or by check.
Have More Used Gift Cards? DoNotPay Can Help
Do you have more used gift cards lying around with a few dollars left? DoNotPay can provide practical advice on how to check the leftover balance and get your cash back from other companies, such as:
| | |
| --- | --- |
| Restaurants | Miscellaneous Stores |
| | |
Want to learn about exchanging gift cards and getting free ones? DoNotPay is at your service!
Manage Your Tasks Easily With Our Help
DoNotPay is the perfect solution whenever you need to resolve legal or bureaucratic matters. Here's a fraction of what our AI-driven app can help you out with:
No Matter What You Need, DoNotPay Is by Your Side
Do you have a bunch of subscriptions that you waste money on but don't even use? We can help you cancel them effortlessly! After that, our app can initiate a refund request and make sure you get your money back.
Facing financial difficulties? DoNotPay can help you lower your bills, get free raffle tickets, get gift card cash back, find your missing assets, and so much more!
For a low monthly fee, you'll get access to our impressive range of products, so sign up now!