Do the Athleta Gift Card Balance Check in Two Minutes
Who can keep track of gift card balances when there are so many of them? DoNotPay is here to help you achieve that and more! We can assist you with the Athleta gift card balance check, but we can also help you check the balance on any of its Gap sister companies and other unrelated brands!
When you're done checking the balance, why not retrieve your money with our Gift Card Cash Back feature? All you need to do is !
What Are Athleta Gift Cards, and How Do They Work?
Athleta gift cards are:
Available in $10.00 to $500.00 denominations
Reloadable at any time in any Athleta store
Permanent, meaning they don't expire, but certain restrictions apply
Plastic or physical and electronic or virtual
Customizable, with over 15 design choices
Redeemable online or in stores and outlets
Non-returnable after they are used
Athleta is a subsidiary of Gap alongside Banana Republic and Old Navy. Gift cards issued by each of these companies can be used interchangeably, which means you can use the remaining balance to shop at any of the mentioned stores.
The Best Methods for an Express Athleta Gift Card Balance Check
The following methods can be used to check the balance on an Athleta gift card:
Calling the Athleta customer service
Checking the balance on the Athleta website
Asking about the Athleta balance via online chat
Visiting an Athleta store and asking in person
Using DoNotPay for a hassle-free balance check
Call the Customer Support Team
The official Athleta customer support team is available daily from 7 a.m. to 1 a.m. ET at 1-877-328-4538. You can ask a representative about your gift card balance. Remember to prepare your card because they'll need your card number.
Use the Athleta Website
You can use the official Athleta website to check the balance yourself with their Gift Card Balance Check tool. Here's how you can do it:
Open the Athleta gift cards page
Click on the Check Balance button
Enter your card number and PIN
Confirm that you are not a robot
Hit Check Balance
Contact the Customer Support Team via Online Chat
To ask about your gift card balance using the Athleta live chat option, you need to:
Open the Customer service info page
Click on Chat Now
Enter your details
Type in that you want to check your gift card balance in the message field
Tap on Chat Now
Follow further instructions from the agent
Visit an Athleta Store
If you don't mind going the distance, you can always visit an Athleta store and ask about your gift card balance in person. Make sure to bring the card with you, present it to the cashier, and they'll check the balance on the spot.
Use the Athleta store locator tool by entering your location if you need help finding the nearest shop.
Let DoNotPay Check Your Athleta Gift Card Balance in a Flash!
Are the previous methods too time-consuming? DoNotPay can help you check your gift card balance in under two minutes. All you need to do is:
Upload photos of your gift card (front and back)
Enter an email address where we can contact you
We'll email you the update on your gift card balance in no time!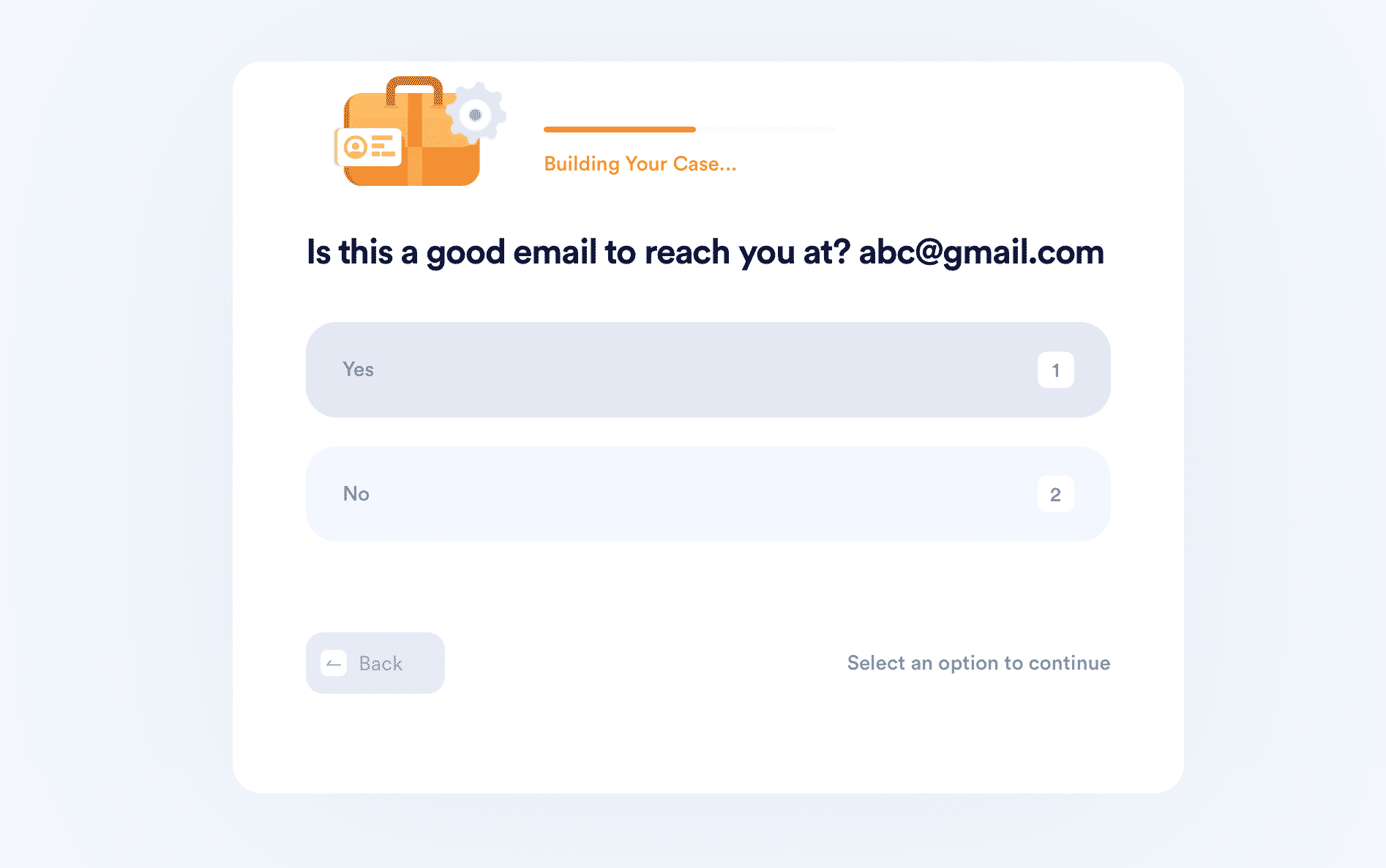 DoNotPay has many other guides for finding out the balance on gift cards from companies, including:
What To Do With the Gift Card That Isn't Fully Used
You have several options when it comes to using a gift card that isn't completely spent: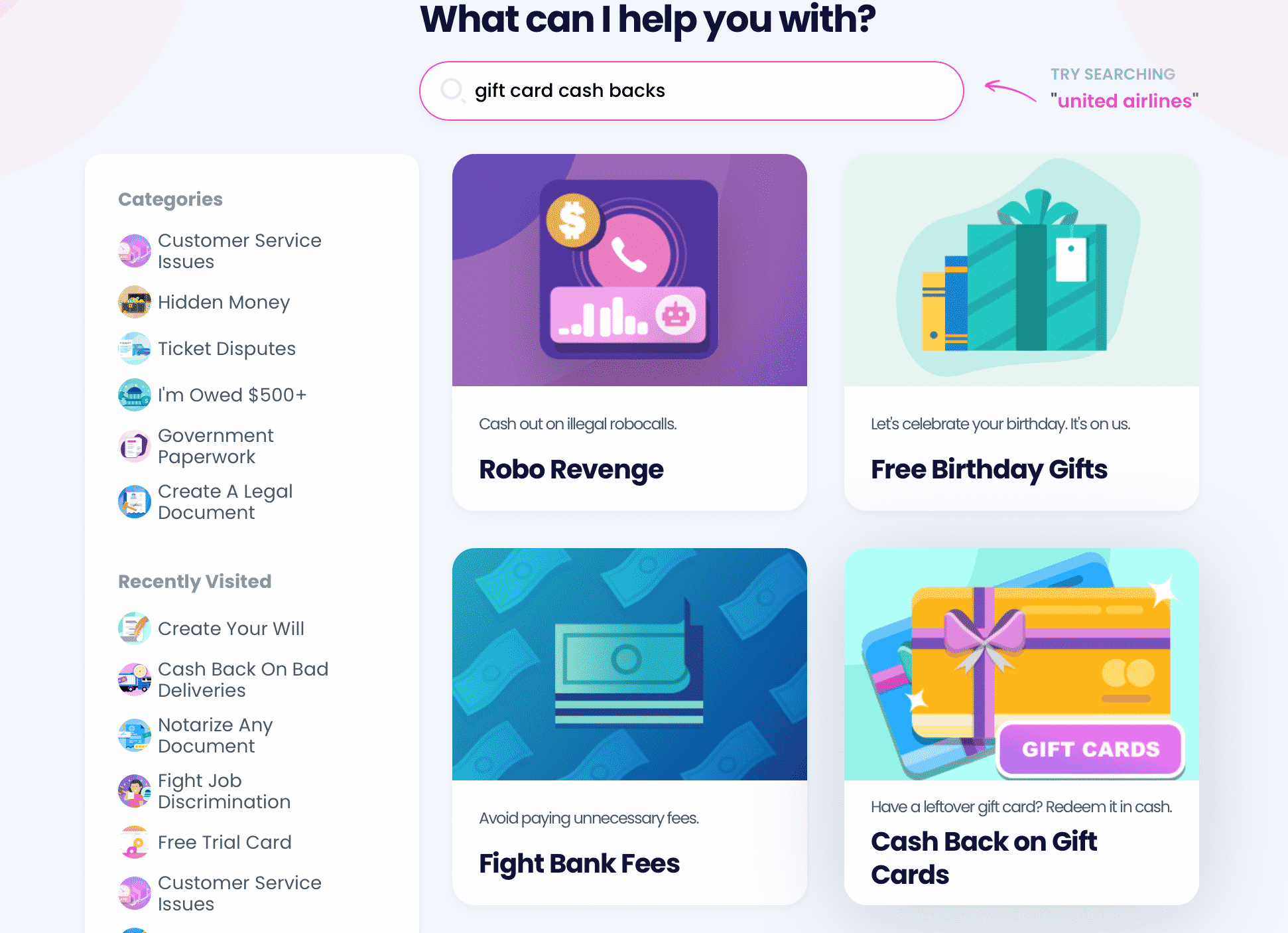 Get Your Remaining Athleta Gift Card Money With DoNotPay
Sure, you can use the remaining balance on your gift card to shop at Athleta, but what if you want to convert it to cash? The company only accepts returns of unused cards unless otherwise required by law, so the only way to cash in your used gift card is through third-party websites, which won't let you have all of the money back.
DoNotPay doesn't skimp on cash back! We will get the full amount for you if you follow the instructions below:
Access DoNotPay and select the Gift Card Cash Back feature
Enter the gift card info, including your contact details
Sign and submit the request
We will send a request to the company, and you will receive the money back by mail within 14 workdays. If you want to get more gift cards that you can cash in, check out our free gift cards guide!
DoNotPay Is the Robot Lawyer You Need!
Dealing with the law and understanding legal protocols is difficult if you're not used to doing it on a daily basis. That's why DoNotPay comes to the rescue!
Assisting you in drafting legal documents, creating a neighbor complaint letter, and suing companies in small claims court is what we do best.
That's not all! With us, you can tackle any legal task head-on, no matter how big or small, including:
Deal With Companies Hassle-Free
If you love to shop and you want to make the experience as easy and enjoyable as possible, you're in the right place! DoNotPay provides you with various features that allow you to accomplish just that.
You don't have to struggle trying to reach customer support or figure out how to claim a warranty or file an insurance claim by yourself. You can cancel any subscription, sign up for free trials, and discover how to use every last penny from your gift cards in minutes!
In case you made a purchase, but your package is missing, don't fret! Finding your missing parcel is only a few clicks away.