A Complete Guide to a Panda Express Gift Card Balance Check
Not sure how much money you have left on your Panda Express gift card after your last order? Don't assume! We can help you find out the actual amount with zero hassle.
In this article, you will learn how to do a swift Panda Express gift card balance check and what to do with the remaining funds.
All About a Panda Express Gift Card
Panda Express offers two types of gift cards:
Standard gift cards
eGift cards
The restaurant doesn't offer free gift cards.
You can use your Panda Express gift card for online orders or at any accepted location, including:
Standalone restaurants
Amusement parks
Shopping mall food courts
Other venues (airports, casinos, universities)
Once you order or receive the gift card, you cannot change its value until you spend what is already on it.
How To Check Your Panda Express Gift Card Balance
Check the following table to learn how to check the balance on your Panda Express gift card:
Method
Explanation
On the website
To check the remaining balance online, you should follow these steps:

Go to the official Panda Express website
Click on the Gift Cards button at the top of the page
Navigate to the bottom of the page
Select Check Balance
Type the number of your card
Enter your PIN
Pass the robot verification
Hit the Check Balance button

Over the phone
Even though they don't specify it on the website, you can get information about your gift card balance from Panda Express customer support. You can do it by:

Filling out the Gift Card Customer Support form
Calling 1 833 299 4875

In the restaurant
The third option works the best if you're already in one of the Panda Express locations or live nearby. Approach someone who works there (such as a cashier) and inquire about your gift card balance
What To Do With the Remaining Money on Your Panda Express Gift Card
How you can spend the remaining funds depends on the amount of money you have left on the gift card. Take a look at the table below to see what you can and cannot do with your used gift card from Panda Express:
When it comes to reloading the value, there are two conditions. You can reload the gift card only:
After you spend the original full amount
If you have the PIN associated with the card
Contact the Panda Express customer support to check how to reload the value on your gift card.
How To Redeem a Panda Express Gift Card for Cash
Panda Express doesn't allow customers to redeem gift cards for cash unless it is required by the law. States that have a gift card cash back policy include:
Maine
Oregon
Vermont
Missouri
Colorado
California
New Jersey
Washington
Connecticut
Rhode Island
Massachusetts
In these U.S. states—and Puerto Rico—you can get your cash back from the gift card if the balance doesn't exceed the proposed limits, usually varying from five to ten dollars.
If you want to redeem your Panda Express gift card for cash, you have to get more information from the company about the procedure. The process can be tiring and complicated.
Luckily, there is a better way! , and we'll help you retrieve your money hassle-free!
Don't Let Your Money Go to Waste—Use DoNotPay To Redeem It!
Even if you live in a state with a cash back policy, it doesn't mean you'll retrieve your money fast. Redeeming the gift card for cash usually requires you to go to the nearest restaurant and talk to an employee about the issue. The problem is, they might not be familiar with the state law and cash back policy.
With DoNotPay, you can avoid the hassle and request the remaining funds from your home!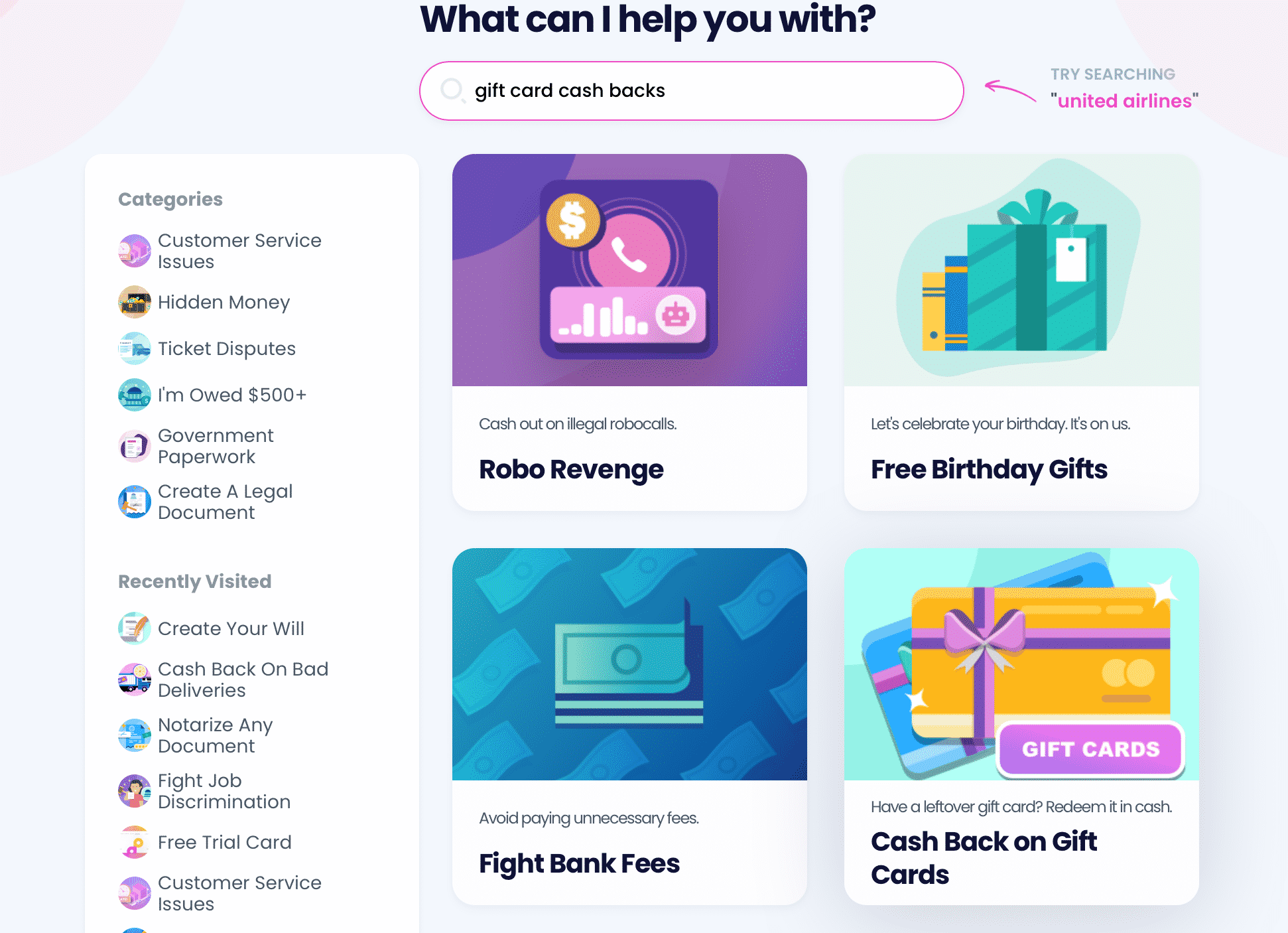 To get the leftover money from your gift card, you should follow these steps:
Locate the Gift Card Cash Back feature
Provide the required details, such as the gift card number, name of the company, and the state you live in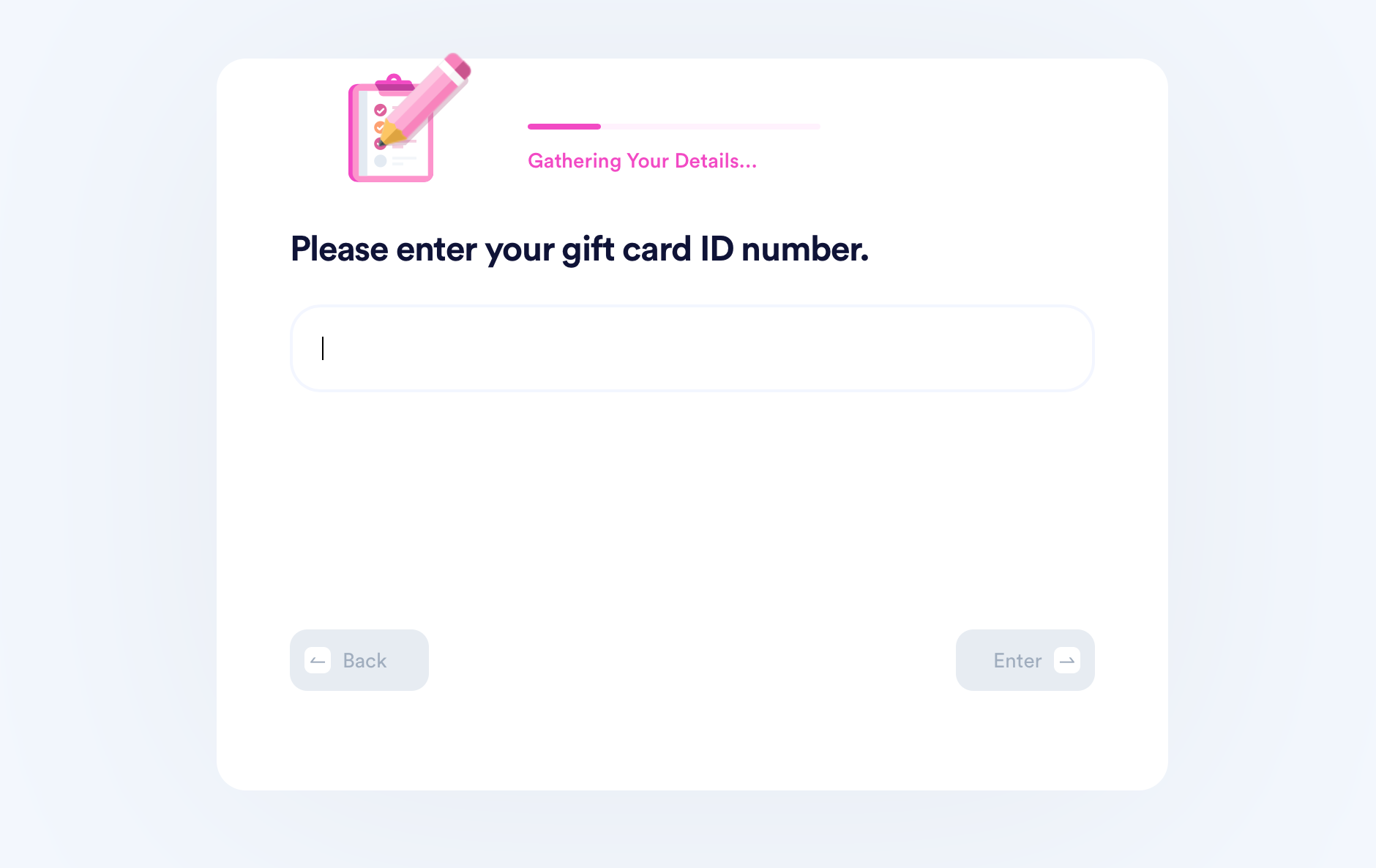 We will check whether your state has a cash back policy and send the request immediately. If you don't live in a state with this policy, don't worry. We'll check whether the company has branches in one of the states that do. If it does, we'll send the request there. Panda Express is based in California—where redeeming gift cards for cash is required by law—so there's no need to fret.
You can expect to receive your cash or a check in 14 working days.
Do you have gift cards from other restaurants? We can help you get the remaining money from any company's gift card, including:
No Lawyer—No Problem! Rely on the World's First Robot Lawyer
When you're in a bind but you can't afford a lawyer, there is still something you can do—sign up for DoNotPay and let our award-winning app give you a hand. With our expertise, the following tasks will be a piece of cake:
Free Yourself From Boring Tasks With DoNotPay's Help
Our AI-driven app comes in handy for numerous bureaucratic or administrative chores that usually take up a lot of time. With DoNotPay's speedy service, even the most tiresome task will be complete in a flash!
You can forget all about waiting in line at the DMV and being on hold with customer service—we will get you to the finish line in a few clicks. Tired of the old snail mail? Use DoNotPay to mail letters fast. Better yet—fax your documents using our app. If your document requires a notary's signature, we can assist you in scheduling a virtual appointment.