Here's How To Do a Tops Gift Card Balance Check in a Few Simple Steps
Do you have a Tops gift card lying around somewhere in your home? Do you want to avoid throwing it away because it has some leftover money on it, but the thought of shopping at Tops doesn't sound fun?
Learn how to do a Tops gift card balance check so you can request cash back with DoNotPay!
Tops Gift Cards Explained
You can buy Tops gift cards online or at any of the company's locations, and you can redeem them for groceries, pharmaceuticals, or gasoline.
Tops offers gift cards in the form of traditional plastic cards and e-cards. Both variants have plenty of designs to choose from. If you opt for a Tops e-card, you can specify whether you want the recipient to get it right away or at a future date. Should you order a plastic card, Tops won't charge you any shipping fees unless you expedite shipping.
The amounts you can load on Tops gift cards are:
Tops terms of service state that you cannot:
Reload your card
Transfer the balance of your gift card onto another
Merge cards
Use the card to buy other gift cards
Replace the card if it gets lost or stolen without providing proof of purchase
Return the card for cash except where required by law
The company will never impose maintenance charges if you don't use your gift card for an extended period.
Perform a Tops Gift Card Balance Check in a Few Clicks With DoNotPay
Skip tedious forms and processes! Follow these steps to perform a Tops gift card balance check in a flash:
Select the Check Gift Card Balance feature
Upload a clear picture of your Tops gift card
Sit back and let us do the rest—we will contact Tops and notify you of your remaining balance as soon as possible.
How To Check Your Tops Gift Card Balance by Yourself
If you want more of a DIY approach, use one of these three ways to find out the remaining balance on your Tops gift card:
By phone
Via email
In person
Check Your Tops Gift Card Balance by Phone
To check your Tops gift card balance by phone:
Call customer service at 800-522-2522
Ask the customer representative to check the balance of your gift card
Provide your card number
This method may be time-consuming as you will spend an indefinite period on hold.
Perform a Tops Gift Card Balance Check via Email
Reach Tops customer support by writing an email and sending it to tops.giftcard@topsmarkets.com. Make sure to include your card number to speed up the process and avoid Tops customer support contacting you for more information.
Check the Balance of Your Tops Gift Card in Person
If you have a Tops location near you, follow these steps to check the balance of your gift card:
Bring your Tops gift card with you
Visit any Tops location
Approach the cash register counter
Ask a Tops staff member to check the balance on your gift card
All you have to do now is wait for the Tops staff member to process your request and notify you of the leftover money.
Use DoNotPay To Request Cash Back for Your Tops Gift Card in Top Speed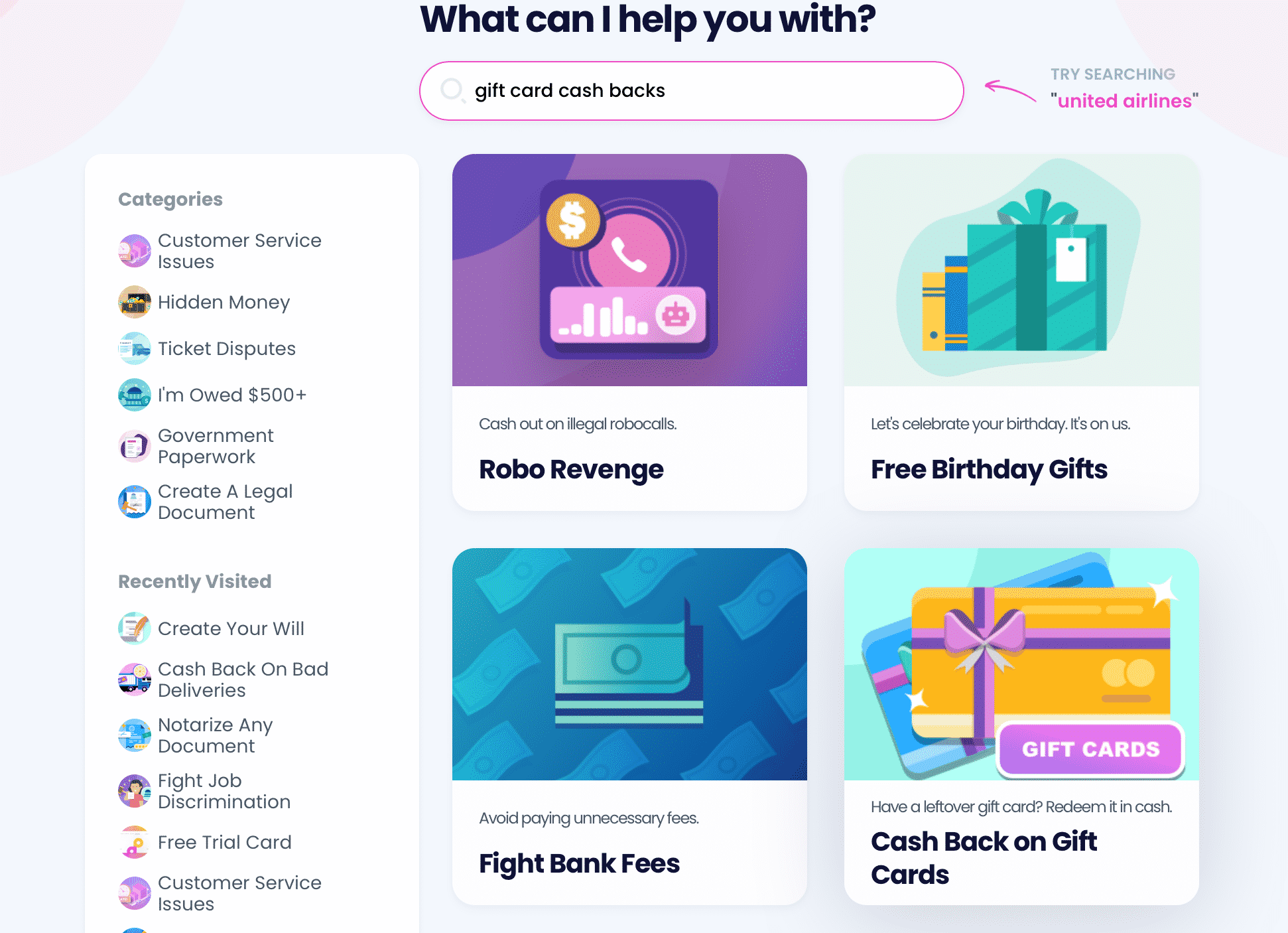 If you don't want to shop at Tops but want to use those few leftover bucks, you don't have to sell your gift card. You can convert your gift card to cash if you open DoNotPay in a web browser and follow these steps:
Select the Gift Card Cash Back product to initiate the process
Enter your Tops gift card number, date of purchase, remaining balance, etc.
Sign and submit your request
Regardless of the gift card laws in your state, DoNotPay will forward your request to a Tops location in one of the states that have a cash back policy, and you can expect your cash within 14 days.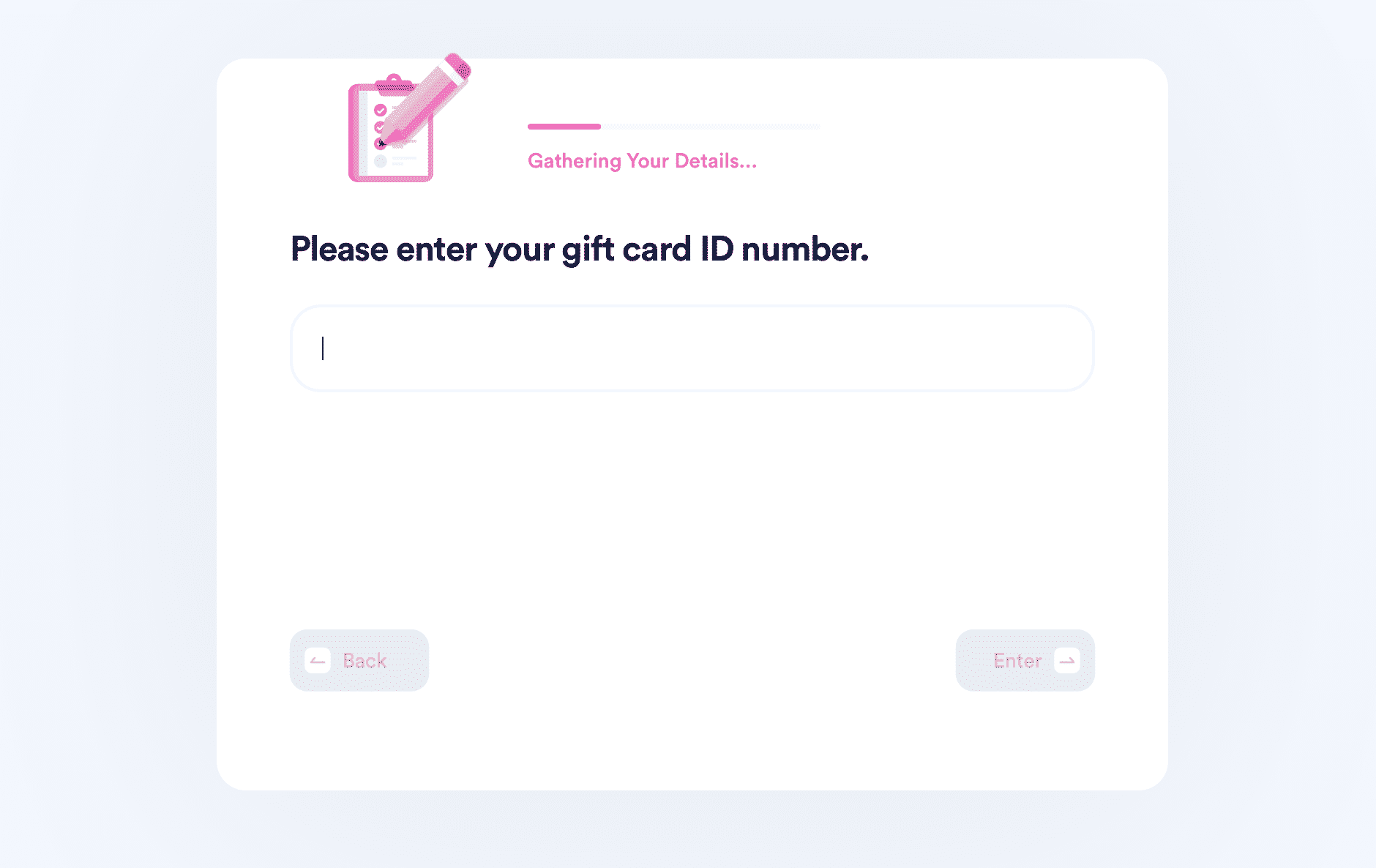 If you want to learn more, our extensive knowledge base can assist you with:
Check the Balance of Any Gift Card With DoNotPay
After you're done cashing in your Tops gift card, check this table to see if you got any other used gift cards we can help you with and put them to good use:
| | | |
| --- | --- | --- |
| Food and Drinks | Home Improvement | Department Stores |
| | | |
Do You Want To Be Even More Productive?
Only the sky's the limit. This phrase might be a cliché, but when you see how many tasks you can accomplish with DoNotPay and how diverse our portfolio is, you will understand why we used it.
Some of the most useful benefits of using our platform include:
Paperwork, Begone!
Don't you wish it were that easy? Instead, you have headaches when thinking about the nightmares of bureaucracy you have to face every day.
With DoNotPay's help, handling paperwork can be a piece of cake. When you subscribe to our app, you will get access to numerous tools and products that will make your life easier whenever you have to deal with administration. You can use our platform to: