How Can I Check My Lowe's Gift Card Balance Effortlessly?
Did you find an old Lowe's gift card in your drawer, and you want to check whether you have remaining funds that you could use? Let us help you figure it out!
We will tell you how to check your Lowe's gift card balance in a few easy steps and help you get the remaining money back in a snap. to get all the info you need on how to:
What Is a Lowe's Gift Card?
A Lowe's gift card is an e-gift that you can use on Lowe's products online or in stores. Lowe's gift card values can range from $5 to $500. The company gives you the option to reload the gift card up to a limit of $2,000 per day at any customer service desk in Lowe's shops.
Can My Lowe's Gift Card Expire?
Lowe's gift cards do not have expiration dates, nor do they decrease in value. The card stays functional as long as you have some money on it. Gift cards that have a zero dollar balance for over 90 days are deactivated automatically for security purposes.
If your card has been deactivated, you need to purchase a new one.
What Happens if I Lose My Lowe's Gift Card?
If your gift card gets lost, damaged, or stolen, visit the nearest Lowe's customer support center to get a replacement. You are required to present the following:
Your name and contact information
Your gift card number
The original sales receipt
If you are unable to present all the required info, you will need to buy a new gift card.
How Do I Check My Lowe's Gift Card Balance?
If you have a used Lowe's gift card and you want to check the remaining balance, there are several methods you can choose from:
Gift Card Balance Check Methods
Brief Explanation
Going to the nearest Lowe's store
Visit any Lowe's store near you and ask the cashier to check the balance for you
Visiting their official website
Go to the Lowe's website and enter your gift card number and PIN located on the back of your card
Sending an email
Send an email to Lowe's customer support to one of the following email addresses:

lowes@buyatab.com (for individuals)
lowescorporategiftcards@cashstar.com (for businesses)

Calling customer support
Get in touch with Lowe's customer care agents by dialing 1-800-445-6937. Provide your gift card number and PIN to the representative and ask them to check your gift card balance
What Can I Do With the Extra Balance on the Lowe's Gift Card?
If you're wondering what to do with the remaining balance on your gift card, you can choose one of the following options:
DoNotPay's Gift Card Cash Back Feature Can Help Get Your Cash Back Effortlessly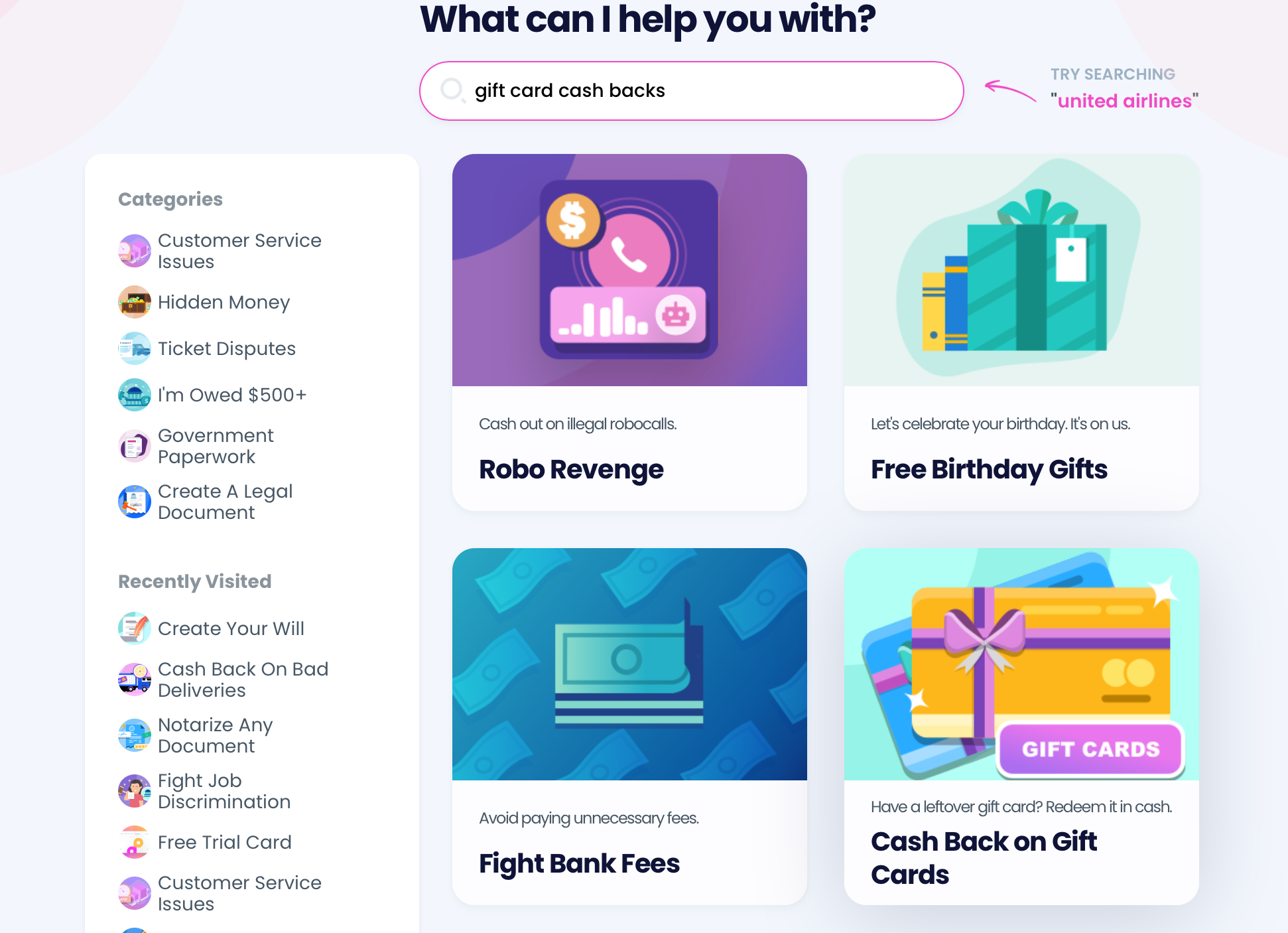 Do you have a drawer full of used gift cards with small amounts of money? Get them all out because DoNotPay's Gift Card Cash Back feature can help you get your money back in a jiffy!
Here's a list of steps you need to follow:
in your web browser
Search for the Gift Card Cash Back product
Provide information about the company, your gift card number, and the remaining balance on your card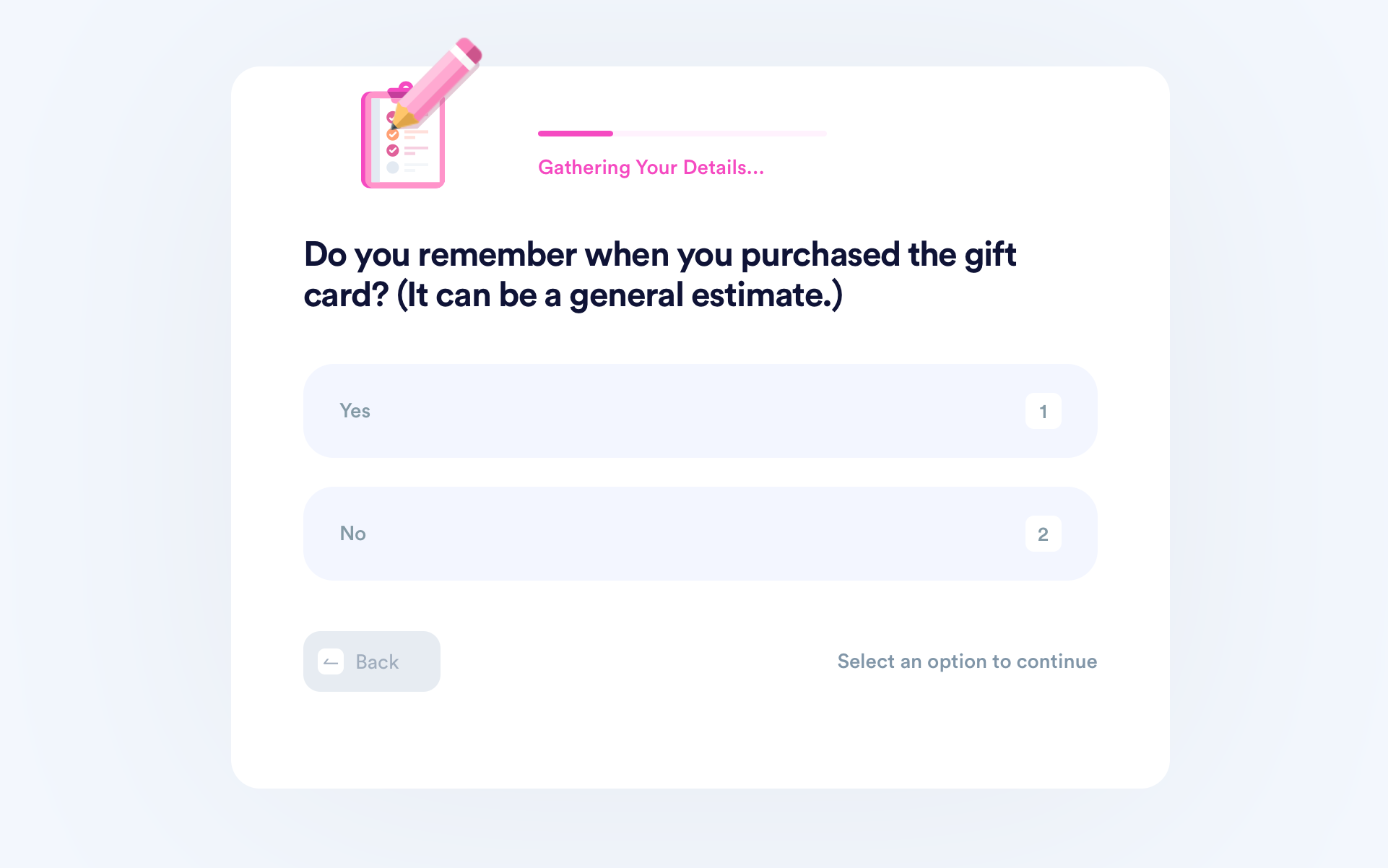 DoNotPay will find out whether your state has a cash back policy. If your state does not have the said policy, we will find the company's office in one of the states that do and send a request there. You will receive your money within 14 business days.
Companies DoNotPay Can Help You With
DoNotPay can help get your cash back from various companies, such as:
When You're In Over Your Head, DoNotPay Swoops In
With your virtual assistant extraordinaire, many tasks will be a breeze to deal with.
No fax machine? No problem! Use DoNotPay to send faxes online. If you don't want to waste time waiting in lines or on the phone, we come to the rescue with many of our products that will help you:
What Else Does DoNotPay Have in Store for You?
You can count on our assistance when you want to get rid of:
Our app has even more to offer—try out our hacks that will save you money and do the heavy lifting in numerous tasks: