Ways To Check the Menards Gift Card Balance
Even if it's partially used, your Menards gift card doesn't need to go to waste. You should inquire about the remaining balance—perhaps you can use the funds left or convert them into cash!
This article will teach you how to check your Menards gift card balance and demand to collect the unspent credit in cash once you start !
Menards Gift Cards in a Nutshell
Menards provides only physical (plastic) gift cards, which can be used both for online and in-store purchases. Each card can have a value ranging from $5 to $2,000, and you can use it regardless of how old it is as there's no expiration date. You don't need to pay additional fees for redeeming the gift card credit—you spend as much money as it's deducted during the purchase.
One of the drawbacks of Menards gift cards includes their single-load nature. This means that it's not possible to add value to the card once you spend the original balance. Another disadvantage is that the company isn't responsible for lost, stolen, or faulty cards—there's no option to get a replacement in such cases.
How To Check the Balance on a Menards Gift Card by Yourself
Knowing how much funds are left on your Menards gift card may help you decide on the best way to use the remaining balance. You can check the current value of the card online by following the steps below:
Visit the Menards website
Select the Gift Cards tab
Choose Check Gift Card Balance from the drop-down menu
Provide your gift card number and the PIN code from the back of your gift card
Click on Check Balance
Other Methods of Doing a Menards Gift Card Balance Check
Depending on where you purchase your Menards gift card, you may get it without the security (PIN) code. For safety reasons, the balance on such cards can't be checked online—you have to get in touch with the company and ask them to see the exact amount left.
Below is a table showing all available ways to reach out to Menards customer care center:
Method
Instructions
Email form

Go to the homepage of the Menards website
Choose Help Center
Select Contact Us from the drop-down menu
Click on Send an Email
Fill in the form
Click on Submit

Phone

Call the customer care line at (800) 871-2800
Explain to the agent that you want to have your gift card balance checked
Wait for them to perform the check and tell you the exact amount left

In person

Visit the Menards website
Pick Select Your Store
Input the name of your city and state or your ZIP code
Select the nearest retail location and bring the gift card there to have the balance check done
Can You Request Cash Back for the Remaining Credit on Your Menards Gift Card?
A major problem with returning gift cards to Menards for cash is that it's not possible in all U.S. states. Each state has its version of a gift card cash back policy that permits or prohibits the cash back option, and if allowed, what maximum amount can be cashed from a single card.
There are 12 locations—11 U.S. states and Puerto Rico—where merchants are obliged to accept partially used gift cards and redeem them for cash:
California—up to $10
Missouri—up to $5
Oregon—up to $5
Maine—up to $5
Colorado—up to $5
Massachusetts—up to $5
Washington—up to $5
New Jersey—up to $5
Puerto Rico—up to $5
Connecticut—up to $3
Rhode Island—up to $1
Vermont—up to $1
How To Get the Remaining Gift Card Money Easily With DoNotPay
Don't take risks or get in trouble by selling or exchanging your gift card in an unauthorized way—cash out the remainder with zero sweat by signing up to DoNotPay!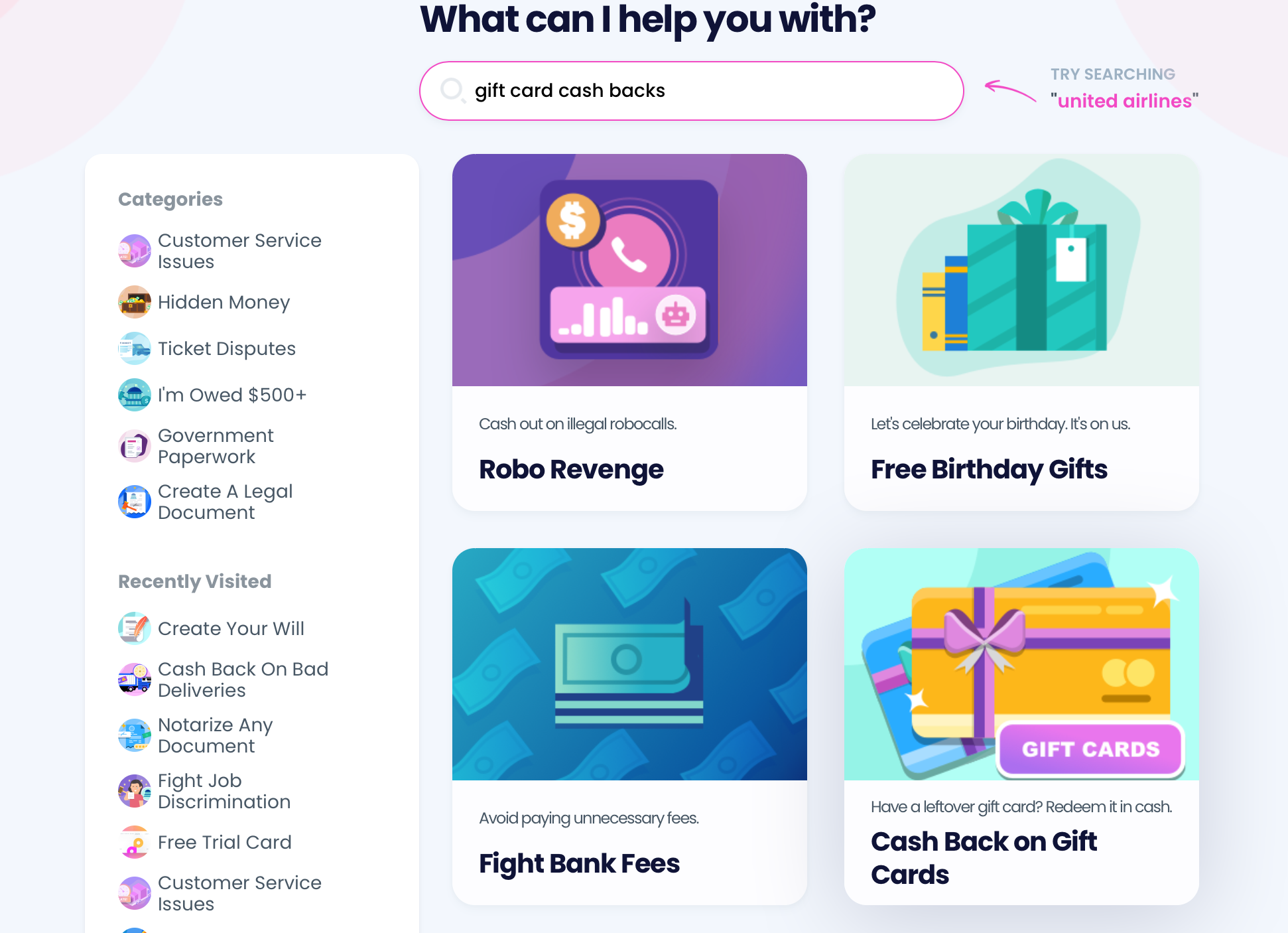 The secret is in our AI-powered app that helps you by:
Checking whether there's a cash back option in your location
Collecting the most important information required for generating your cash back request
Enabling you to collect the remaining credit despite the absence of a cash back policy in your state
Forwarding your claim to the merchant once it's completed
In other words, we do everything in your stead, saving you from going back and forth with customer care agents!
To use our feature, you should:
from any preferred web browser
Choose Gift Card Cash Back
Respond to a few of our chatbot's questions regarding your gift card
That's all! Once we send your claim to the company, you can expect to receive the money by mail in the next 14 days.
Many companies offer free and traditional gift cards that you can turn into cash with our help! Get what's yours and request the unused card funds from: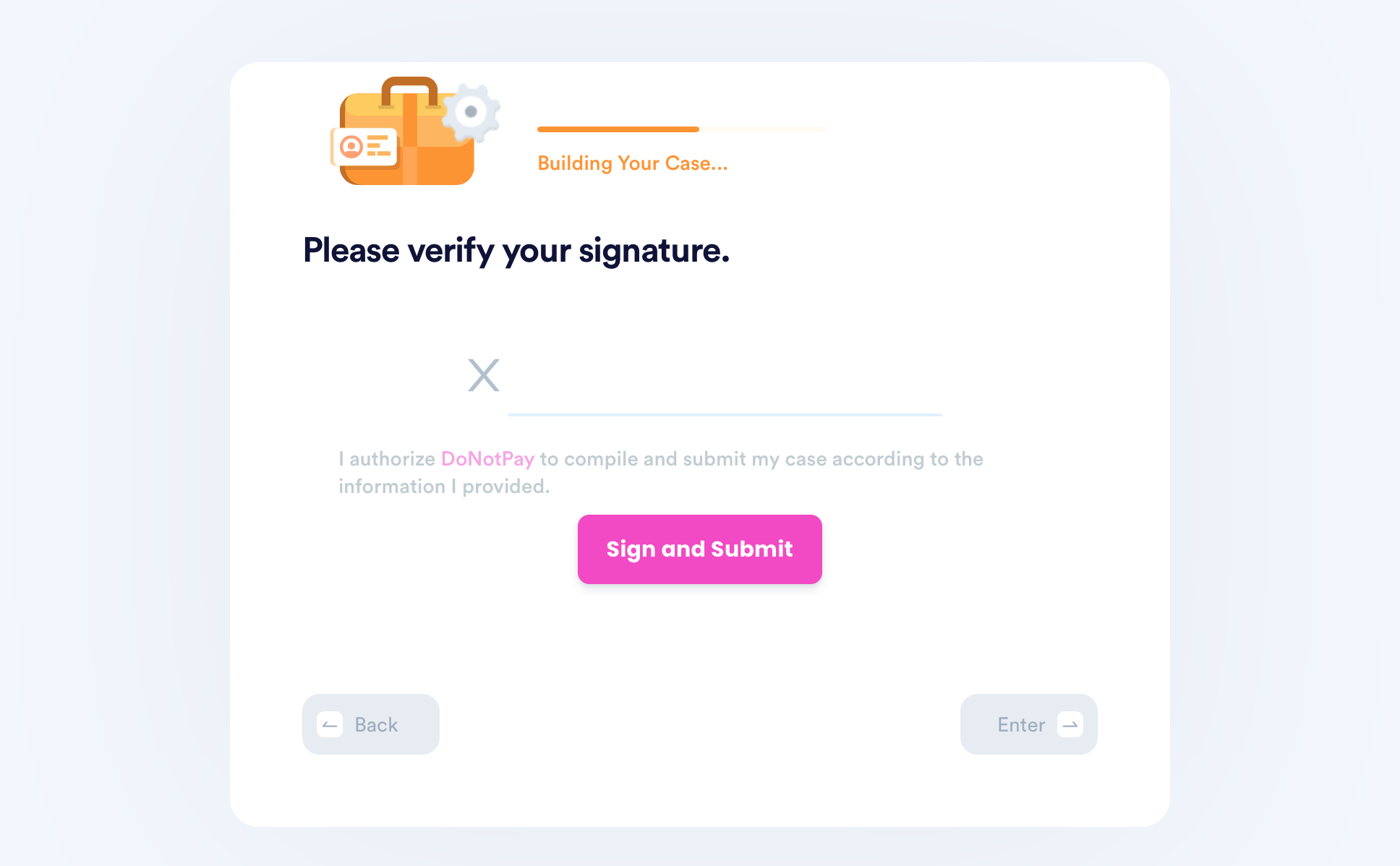 Let DoNoPay Help You With Your Paperwork
Why waste time on bureaucracy if you can rely on DoNotPay to handle pesky tasks for you? Cancel all your subscriptions at once, find unclaimed funds in a matter of minutes, appeal parking tickets hassle-free, and discover the best way to get your documents notarized remotely.
In case you need help paying bills or you want to earn some money by participating in paid clinical trials, DoNotPay is here to help you out!
Fighting workplace discrimination is of utmost importance, but the entire procedure seems rather complicated. The same goes for the crime victims compensation application in most states. DoNotPay is here to change that. We will help you file a report, request compensation, and create numerous other documents, including demand letters for neighbor complaints.
Keep Your Online Safety in Check!
While internet safety should be one of your top priorities, staying anonymous while surfing the web is almost impossible. If you want to avoid giving out your number when registering for services, you should try out our Burner Phone product.
DoNotPay can also protect your credit card info, name, and email address, all through our handy virtual credit card. Sign up for free trials without worrying about unexpected charges.
With our app, you will learn how to deal with stalkers and harassers and how to access public records the easy way.
DoNotPay offers many other useful products that can help you prepare for government tests, have your college fees waived, and manage any annoying issue in minutes.