How Many Times Can You Call In Sick Before You Get Fired? DoNotPay Knows!
Are you feeling unwell and unable to work, but you don't want to risk losing your job by calling in sick? It's not recommended that you sit sick at work and risk spreading a disease, but being unemployed is not an option, either. What should you do? How many times can you call in sick before you get fired?
DoNotPay answers your question and provides the easiest way to if you decide that your (or your family's) health is a priority!
How Many Times Can I Call Sick?
The number of sick days you have depends on several factors:
Factor
Description
Local laws
Some states, counties, and even cities have sick leave laws in place. Consult the law to find out whether you have unused sick days
The size of your company
If your company has more than 50 employees in a 75-mile radius, it's under the Family and Medical Leave Act (FMLA), which allows up to 12 weeks of unpaid sick leave within 12 months in special circumstances, such as if you:

Are severely sick (or your child is)
Are battling a serious medical condition
Give birth to a child

You can also get 26 workweeks off if you're closely related to and caring for a severely injured servicemember

Your disability
Disabled people are protected by the Americans with Disabilities Act (ADA), which means your employer has to accommodate you and provide you with the means to work with your disability
Your company's policy
Every company has to abide by local sick leave laws, but, although uncommon, some companies offer extra sick days as benefits
COVID-19
If you or your child contracted Coronavirus, you are protected under the Emergency Paid Sick Leave Act (EPSLA) and are allowed:

Two weeks of paid sick leave
Up to ten extra weeks of family paid sick leave if your child's school closed because of the pandemic
Can an Employer Write You Up for Calling In Sick?
Unfortunately, if you're employed at-will, an employer can force you to work sick and even fire you if they feel like it. Some of the reasons an employer can fire you for taking sick leave is when:
The company is not under the FMLA
You're breaching the company's sick leave policy
Your disability is posing a health threat to your workplace and coworkers
There are no local sick leave laws in place
Your leave is not related to COVID-19
The cause of employment termination is unrelated to your disability
Whenever possible, seek jobs that offer a contract where you can clearly see company rules and regulations regarding sick leave.
Luckily, you can sue your employer if they do even one of the following:
Still Want To Call In Sick? The Easiest Way To Do It Is With DoNotPay!
Calling your employer or writing them an email while you're not feeling too well can be exhausting, and that's why DoNotPay created an app that helps you call in sick with the least amount of effort on your part.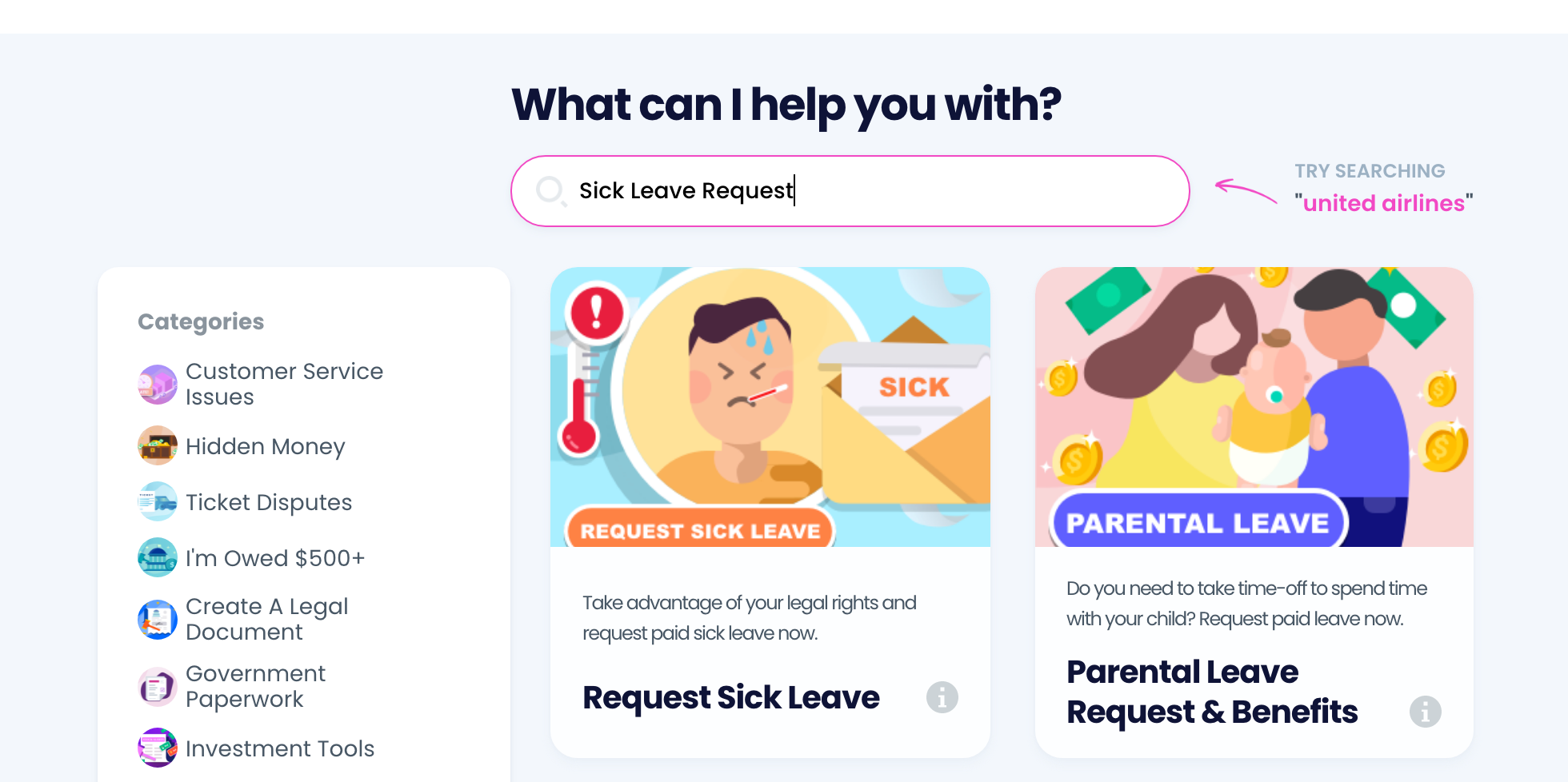 To request sick days the easy way:
Search for the Request Sick Leave feature
Answer some questions about:

Company you work for
Number of days you're going to be absent
Reason behind your absence

Verify your signature
Last but not least, choose whether you want the app to send the request to:
Your supervisor
You, so you can forward it to your boss yourself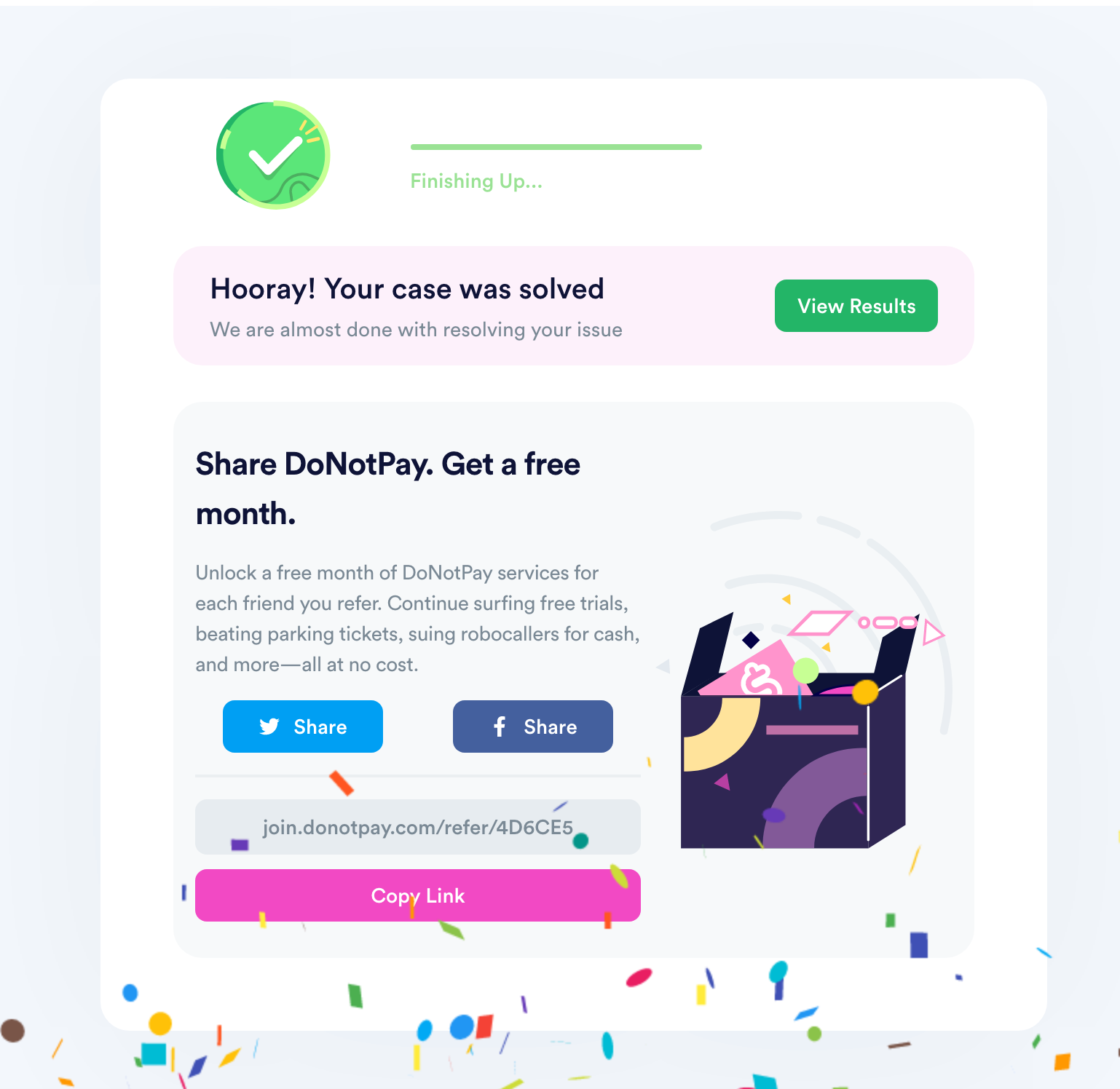 DoNotPay Breaks Down Sick Leave Laws by State
Are you unsure of how much sick leave you're entitled to (if you are, at all)? Our extensive knowledge base helps you get acquainted with your state's sick leave laws—all you need to do is find your state in the table below:
Get the Best Solutions for Everyday Tasks With Our App
DoNotPay has come up with multiple handy products whose purpose is to make your life simpler and more enjoyable! Don't hesitate to check out the features that will help you:
Complaints and Appeal Letters Have Never Been Easier To Draft With DoNotPay
Dissatisfied with a delivery? Use DoNotPay to file an item return request and get a refund from the merchant if the product didn't meet your expectations! We can also help you apply for a late delivery refund or help you claim your warranty or insurance if the product you purchased gets damaged or breaks down. Our multi-functional app also allows you to appeal potentially inaccurate property tax assessments, banned accounts, and seatbelt or parking tickets.
If you subscribe to our platform, you will have a chance to file anonymous HR complaints and prevent discrimination at work more effectively.